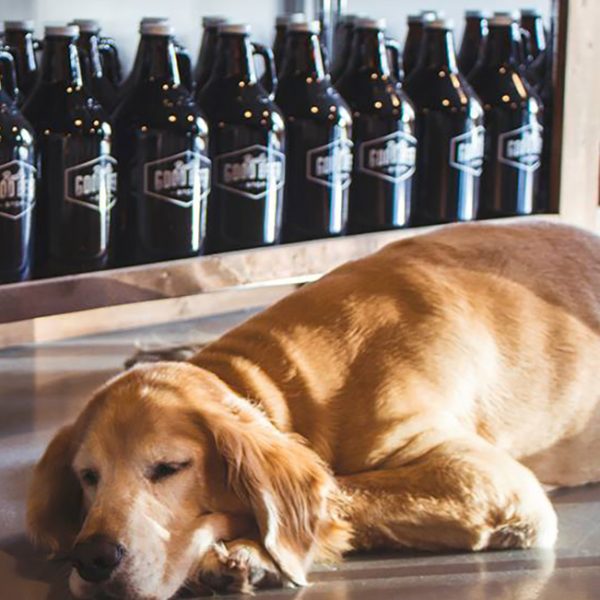 10 Must-Visit Beer Stops in Jacksonville
While Florida's Cigar City Brewing and Funky Buddha Brewery are names most beer lovers will know across the country, their explosive growth rate has caught the attention of a new crop of craft brewery start-ups . While a large portion of that growth revolves around the Tampa/St. Petersburg and Miami/Ft. Lauderdale metro areas, other areas like Jacksonville are also benefiting from a resurgence in local breweries.
The Jacksonville beer scene has long been home to breweries (Anheuser Busch and a handful of brewpubs associated with Gordon Biersch), but none were locally owned. It wasn't until 2008 that a local brewery, Bold City Brewery, appeared on the scene. Now, the laid back beach community can sip big IPAs and brown ales — two of Jacksonville's favorite styles — after a day of surfing or soaking up rays.
Jacksonville Beer Scene Highlights
1. Bold City Brewery
Bold City Brewery takes its name from Jacksonville's own nickname, the Bold City, and the bold move it took for mother and son team, Susan and Brian Miller, to open Jacksonville's first locally-owned brewery. The two quit their full-time jobs to pursue their dream of entrepreneurship aided by Brian's successful run as a homebrewer. With the encouragement from friends who were drinking his homebrew — not just because it was free but because it was good— he left a secure job with a family of four and a mortgage depending on him.
Today, both Jacksonville locals and tourists alike can raise a can of Killer Whale Cream Ale or Duke's Cold Nose Brown Ale to the duo that helped make Jacksonville's flourishing craft beer scene happen.
2. Intuition Ale Works
Opened two years later and less than two blocks away from Bold City Brewery is one of Florida's fastest growing breweries, Intuition Ale Works. At least the breweries are neighbors for now. Construction is currently underway for a new facility near EverBank Field. The new digs will include a 4,230 square-foot rooftop beer garden, 30,000 square feet of brewery space, and a 30 barrel system. Customers can expect the same innovative beers focusing on barrel aging, Belgian yeast strains and sour programs alongside standards like People's Pale Ale.
With a restaurant also in the works for the new location, Intuition will be the Jacksonville destination for craft beer before, after and most likely during Jaguars football games.
3. Kickbacks Gastropub
It seems fitting that one of the most impressive and aggressive bottle cellars I've ever seen is located a stone's throw from Intuition and Bold City underneath Kickbacks Gastropub. The gastropub offers a wide range of food covering everything from poutine to banh mi to vlaamse stoofkarbonaden. The over 200 taps are just as varied, offering local favorites alongside an impressive collection of Belgian libations.
The real gem though is the bottle cellar. For a long time, the 2,500 square feet of catacombs served more as show and tell space as owner Steve Flores amassed a collection of over 100,000 bottles and kegs of vintage beers. Now, many of those beers are sold in the Belgian-themed beer bar located next to the beer cellar. Guests can even pull aside some beers in a rented beer locker.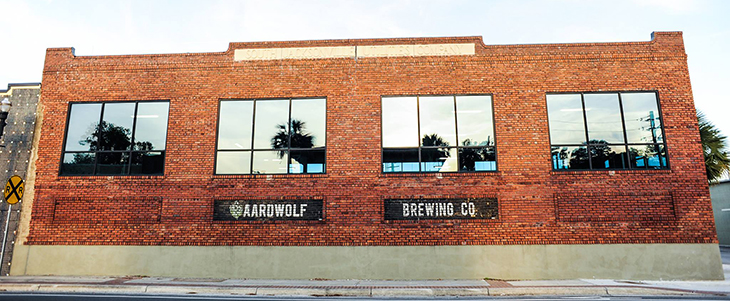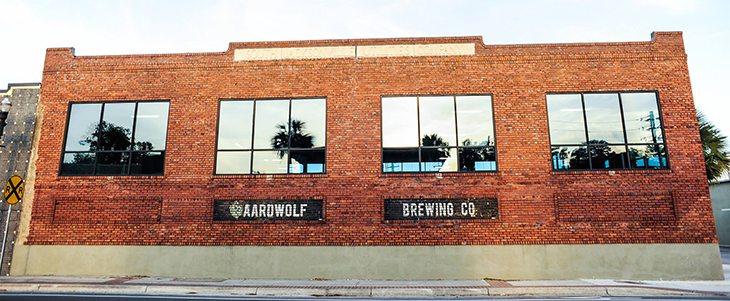 4. Aardwolf Brewing Co.
While Aardwolf Brewing Co. may be one of the newest additions to the Jacksonville beer scene with their location in the trendy San Marco neighborhood, they didn't enter the scene quietly. Within two years of opening, Aardwolf won bronze at the Great American Beer Festival in the Belgian-Style Blonde or Pale Ale category with their Belgian Pale Ale.
The brewery is continuing to push the limits with an aggressive barrel-aging and sour program in the works. It's an awesome brewery to visit for the location alone: an old railroad ice house.
5. BREW Five Points
BREW Five Points is a unique blend of craft beer and espresso bar in the Five Points Neighborhood that carries an interesting variety of local craft beers alongside roaster curated coffees. While BREW only has four taps, owner Jack Twatchman makes sure they pack a mighty punch with beers that are fun and unique. If you can't find anything on tap, chose from one of the 70 cans or bottles.
BREW takes the same care in their coffee bar, which serves coffee from Intelligentsia out of Chicago. Sometimes that coffee ends up in a craft beer like the Hipster Speedball, a tasty concoction of Intuition's King Street Stout mixed with cold brew coffee. BREW also recently rolled out a food program serving breakfast food with a majority of the ingredients coming from local organic farmers.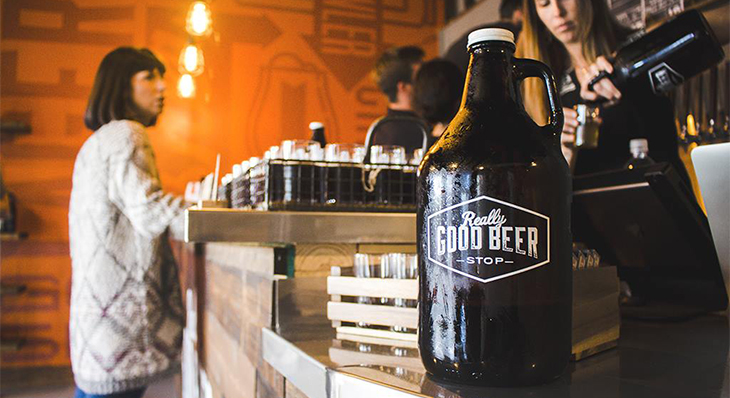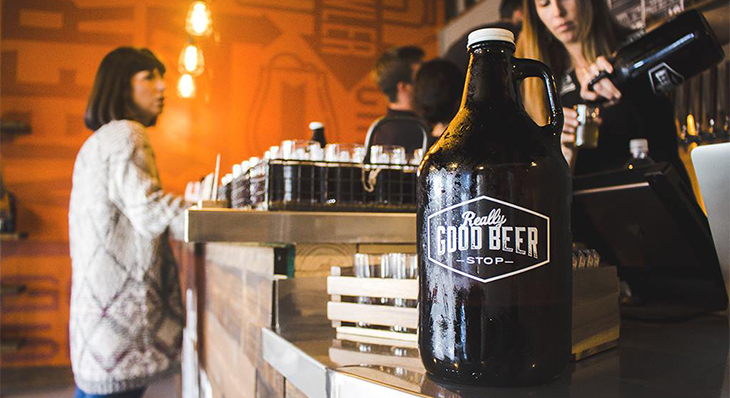 6.Really Good Beer Stop
No visit to a city is complete without picking up some craft beer souvenirs. Really Good Beer Stop on Jacksonville Beach is a great spot to do just that. The shop offers a variety of beers from around Jacksonville and Florida that you'll be sure to impress your friends with at your next bottle share event.
7. Engine 15 Brewing Co.
Moving out towards the beach are a few breweries that are introducing beer to a market that typically only drank large light beer. Engine 15 Brewing Co. was the first locally owned brewpub to open on the beach. Alongside their own offering of artfully brewed American craft standards, the brew pub also serves a variety of hand selected craft beers from Florida and beyond. The food menu offers fun selections to pair with beer like the not to miss Frito pie.
Engine 15 actually has two facilities in town. At the previously mentioned Jacksonville Beach brewery, they brew one-off and seasonal beers. The downtown location is mostly a production brewery with plans to open a beer garden and event space later this year. The downtown brewery focuses on Engine 15's core offerings and their cider and mead production.
8. Green Room Brewing
Engine 15 Brewing may have been the first locally owned brewpub on the beach, but Green Room Brewing was the first craft brewery on the beach. That designation comes with a different set of licensing and red tape. The surf-inspired brewery has attracted a following of locals that helped the brewery grown by 200 percent in their first year alone.
While the year round standards like Pablo Beach Pale Ale and Shaka Stout are crowd pleasers, locals go nuts for Quetzalcoatl, an imperial red ale brewed with chocolate, cassava root, serrano, and poblano peppers. Green Room is also a great spot to play a heated game of ping-pong.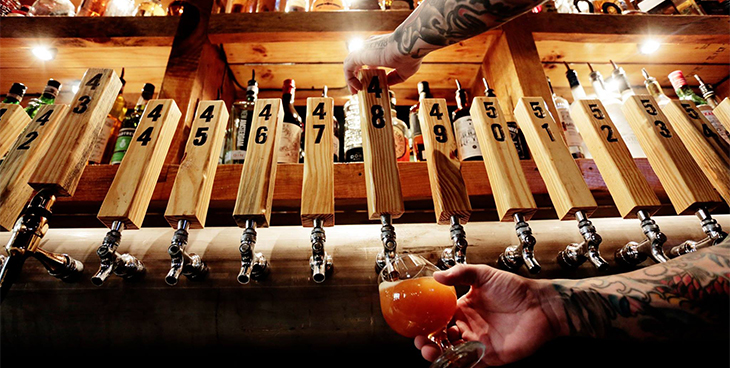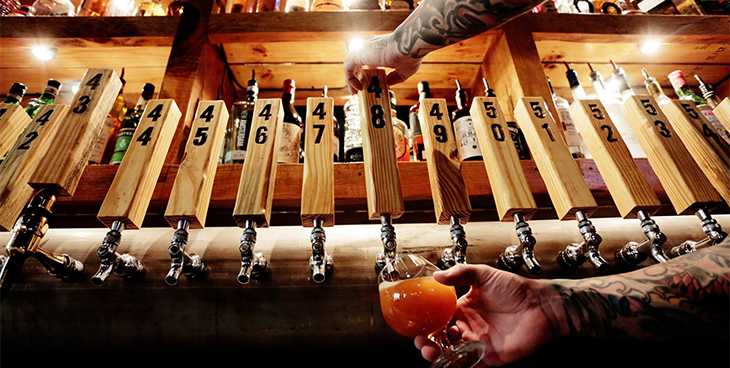 9. Hoptinger Beer Garden and Sausage House
Just because most breweries and bottle shops close early doesn't mean you shouldn't be able to enjoy a craft beer after 10 p.m. Jacksonville Beach's Hoptinger Beer Garden and Sausage House offers 60 different taps alongside a food menu filled with great late night munchies. Think beer poached locally made bratwurst topped with a fried egg, bacon, sage, and Jon Boat bacon mustard. Hoptinger stays open until 2 a.m.
10. Veterans United Craft Brewery
Jacksonville's newest brewery, Veterans United Craft Brewery, is evidence that the Bold City's craft beer movement has no intention of slowing down anytime soon. The brewery is located on the Southside of Jacksonville and right now focuses on seasonal rotations along with four core beers: Raging Blonde Ale, HopBanshee IPA, Scout Dog 44 Amber Ale, and Buzzin' Bee Honey Rye Wheat. Veterans is also one of only three breweries in the area that can their beer, making it easier to enjoy craft beer at outdoor spots where no glass is allowed.
CraftBeer.com is fully dedicated to small and independent U.S. breweries. We are published by the Brewers Association, the not-for-profit trade group dedicated to promoting and protecting America's small and independent craft brewers. Stories and opinions shared on CraftBeer.com do not imply endorsement by or positions taken by the Brewers Association or its members.