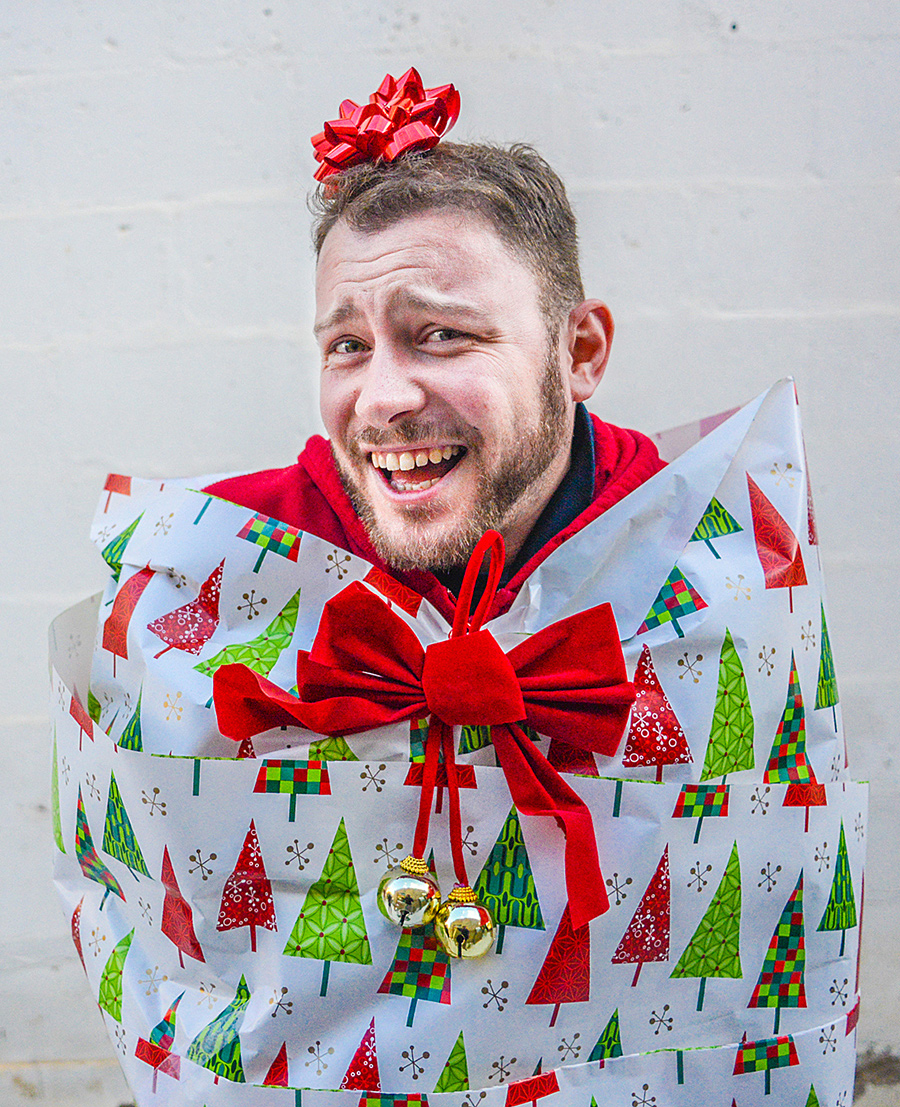 Awesomely Affordable Christmas Gifts for Craft Beer Fans
It's beginning to look a lot like "Craftsmas," and you know what that means! It's time to start shopping for gifts for your jolly craft beer-drinking crew. Sure, you could get a six-pack of their favorite local beer, but why not go above and beyond this year and get something that will last a little longer?
I've scouted out the best gifts for craft beer fans for $25 or less, including several for under $10. This list has it all, whether you're looking for that perfect gift for your Secret Santa or some fun stocking stuffers.
Gifts for $12 or Less
Growler Koozie | Green Flash Brewing Co. | $8 The Growler Koozie. Outrageously practical. It'll keep your beer a little colder a little longer, and that is quite possibly the greatest gift there is. Get this for: Your friend with the boat
(MORE: 10 Stuffing and Beer Pairings for the Holidays)
Imperial Russian Stout Pasilla Pepper BBQ Sauce | Stone Brewing Co. | $8 Stone Brewing's Imperial Russian Stout is a great beer, and now it's a great BBQ sauce too! Stone serves their smoked porter bbq sauce at their Stone Bistros, and you can give it as a gift to your friend or family member to use at home. Want to make this gift even better? Include a bottle of the Smoked Porter for a supremely flavorful present! Get this for: Your dad
New Belgium Brewing Playing Cards | New Belgium Brewing | $7 Cards and beer go together like pizza and beer. Give these New Belgium playing cards as a gift and it could be the beginning of the poker night you and your friends have been wanting to start! Get this for: Your poker buddies
(READ: 12 Beers of Christmas)
Peanut Buddha Bones | Cigar City Brewing Co. | $3.99 If your dog goes everywhere with you, that means Fido is probably a bonafide brewery explorer like you. How about getting the pooch a beer-inspired gift? Cigar City's "Paw Approved" Peanut Buddha Bones are gluten-free, plant-based dog treats, before for your furry friend. Get this for: Your favorite pooch
Yeti Carbiner Mug | Great Divide Brewing | $9 Because Yeti in coffee cup looks like coffee in a coffee cup. This printed life hack steel coffee cup is subtly subversive in an office setting. The carabiner handle is handy when you're camping and the 14oz insulated capacity is perfect for any situation. Get this for: Your office pal
Great Gifts for $25 or Less
Pike Beanie | Pike Brewing |$14 A winter wardrobe staple: Our red and black striped beanie is made from soft acrylic. This hat features a subtle tag with "Pike Ale" and Pike's Star P logo on it. One-size-fits-most. Get this for: Your friend that is always cold
Defend Beer Pennant | Brooklyn Brewery | $16 This felt defend beer pennant from Brooklyn Brewery is the perfect addition to a home brewery wall or above the bar. There's also a green pennant promoting the brewery available in their store. Get this for: Baseball fans
Cheese & Beer by Janet Fletcher | $19.87 Maybe you're buying a gift for someone that already knows everything about beer. Well, get them a present that emphasizes their beer knowledge while blowing their minds with cheese. Cheese & Beer will teach the best cheeses to pair with popular beer styles. Get this for: Foodie friends
(MORE: 9 Airports to Find Craft Breweries)
Lager Love Socks | Wibby Brewing  | $15 These rad socks are the perfect stocking-stuffer—what's better than a stocking inside a stocking?! Make sure you get these puppies on your puppies before the next ugly sweater party so they can show off their feet in style! Get this for: Yourself
Yazoo Bottle Opener Dog Collar | Yazoo Brewing Co. | $20 – $25 This is a fun gift for any craft beer-loving dog owner. Made from recycled bicycle tires, this dog collar is environmentally friendly and comes with a bottle opener just in case you need to crack a brew while walking Fido. Note: This size fits most dogs under 65 pounds and with a neck measurement of 12-21 inches. Get this for: Dog owners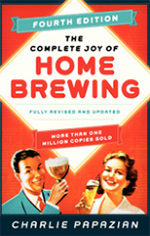 Complete Joy of Homebrewing by Charlie Papazian | $17.99 Get this for any craft-beer lover that's ready to take the plunge into homebrewing. Simple and easy to understand, Charlie Papazian is known for his mantra: "Relax, don't worry, have a homebrew." Complete Joy of Homebrewing takes some of the stress of guessing out of homebrewing and helps readers master the basics. Get this for: Anyone who truly loves craft beer
Great Beer Gifts Under $50
Ohio Tree Logo Tin Tacker | Madtree Brewing | $30 You know that one pal that dug his dad's 1970s era beer signs out of the garage to hang in his college dorm room — and somehow, they've followed him to his current adulthood residence? Do your pal a favor and gift him a modern beer sign like this one from Ohio's Madtree Brewing. Get this for: Anyone who needs to redecorate the mancave or home bar
American Homebrewers Association Membership | American Homebrewers Association | $43 Sometimes giving the gift of beer can be a challenge if you aren't sure what styles your beer-loving pal will want. But a membership to the American Homebrewers Association comes with a ton of perks from an automatic subscription to Zymurgy Magazine, member deals at pubs and homebrew stores and invites to exclusive events across the U.S. It's the gift that keeps giving. Get this for: Anyone who truly loves craft beer
Oberon Ale Beach Towel | Bell's Brewing | $40 Sure, you might be excited about snow around the holidays, but by New Year's Day, we'll all be sick of grey skies and planning a beach vacation. Oberon, Bell's Brewing's uber-popular hoppy wheat ale, is a sure sign of the kinder seasons. Even if you can't make it to the beach this winter, an Oberon beach towel can help us all remember that summer will return. Get this for: A beach-loving beer fan 
Editor's Note: This article has been updated to reflect price changes and add new gifts in stock as of November 2017.
CraftBeer.com is fully dedicated to small and independent U.S. breweries. We are published by the Brewers Association, the not-for-profit trade group dedicated to promoting and protecting America's small and independent craft brewers. Stories and opinions shared on CraftBeer.com do not imply endorsement by or positions taken by the Brewers Association or its members.