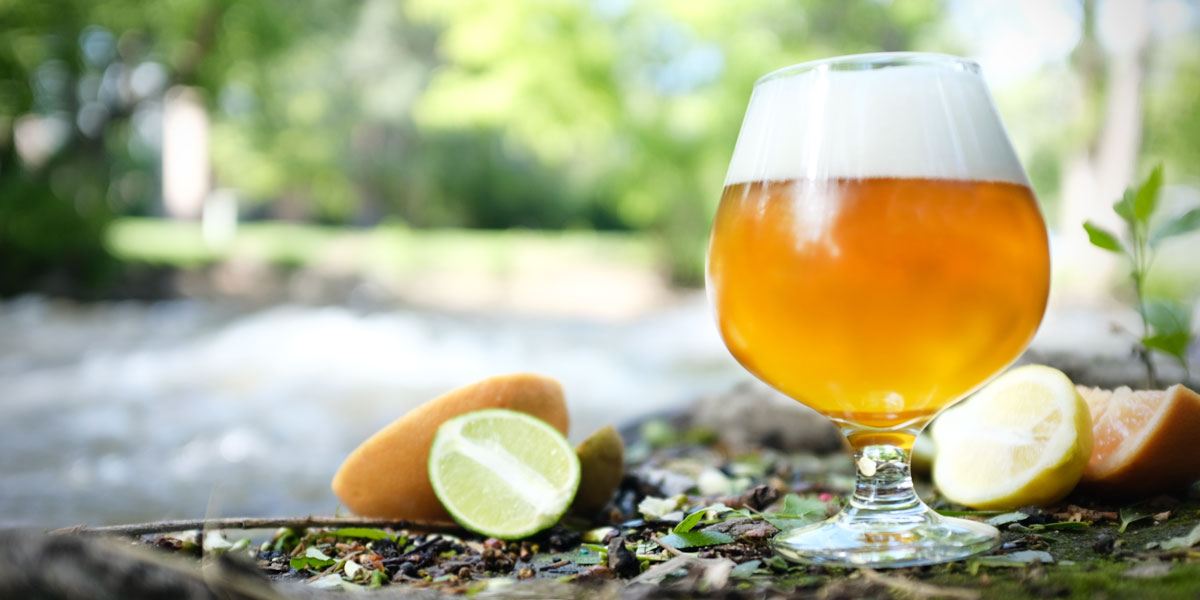 2018 Summer Craft Beers: IPAs, Lagers, Fruit Beers and More
2018 summer craft beers are already hitting taps and store shelves. While lagers and session ales are leading summer beer styles due to their lower alcohol and easy-on-the-palate flavors, craft brewers continue to create new IPAs and fruited beers of all types to quench whatever thirst you have.
CraftBeer.com asked small and independent U.S. craft brewers to tell us about the summer beers they're most excited to release this year. Here's what they told us.
Summer 2018 Lager Beers
Jasmine Lager | Pale Lager | Standing Stone | Ashland, OR
Rice, Jasmine Rice that is, provides distinct flavor to this beer. A certain set of customers always asks, "What is your lightest beer?" We train servers to ask follow-up questions to engage the guest and to help educate them. Some of these questions: Do you mean light in alcohol, light in color, light in body, mild flavored? We brewed this pale lager beer with Jasmine rice to add a nuance to a traditional pale lager and to provide a tasty flavor experience for those guests who insist on a "light" beer.
Pachanga | Mexican-style Lager | Sun King Brewery | Indianapolis, IN
As part of our yearly anniversary party, the staff at Sun King vote on a style of beer to be produced for the event. For our seventh year, Sun King staff voted for a Mexican-style lager, a style that lends itself to day drinking on hot summer afternoons. To make sure we hit the mark, the production team drank through a collection of already-available Mexican-style lagers, discussing what they liked or didn't like about their options. After working those characteristics, they went to work putting a recipe that reflected what they liked the most, and created Siete, our seventh-anniversary lager. The beer was an immediate hit with the staff, so much so that we immediately began plans to put it into cans to share with the general public. After a name change and new packaging design, Pachanga joined the Sun King Summer Seasonal Lineup.
(TRAVEL: Farm Breweries to Visit This Year)
Savannah Banana Cerveza | Mexican Lager | Service Brewing | Savannah, GA
Just in time for baseball season, we introduce Savannah Banana Cerveza, a beer brewed for the local baseball team. Crisp and refreshing, this light lager is perfect for the hot summer nights at Grayson Stadium. And don't worry: No bananas were split during the making of this cerveza.
More Summer 2018 Lager Beers
Pre-Prohibition Lager | East Brother Beer Co. | Richmond, CA
Green Tea Bird | Garage Brewing Co | Temecula, CA
20th Anniversary Raven Special Lager Premium Edition | RavenBeer | Baltimore, MD
Summer 2018 Wild and Sour Ales & Fruit Beers
Blueberry Capitol | English Pale Ale | Tomfoolery Brewing | Hammonton, NJ
Hammonton, New Jersey, is the "Blueberry Capital of the World"! The Jersey-fresh blueberries we use are grown just a few miles from the brewery and are literally just picked when we add them to the beer. Our Blueberry Capitol beer is a dry English-style pale ale with a mild blueberry/vanilla flavor, and will always be a seasonal beer since we only use ultra-fresh berries.
Key Lime Tau | Crooked Stave Artisan Beer Project | Denver
Key Lime Tau is the key lime pie inspired ale brewed on each side of the Atlantic in collaboration with Hawkshead Brewing in the UK. It's a golden ale aged in oak with fresh lime peel, lemongrass, and lactose. Tau (?) is the symbol for a mathematical constant superior to 2*Pi (2π).
Peach Beerllini Radler | Lefthand Brewing Co. |Longmont, CO
Peach Beerllini Radler is light, bubbly, and refreshing — which is exactly what you want all summer long. Each can of Peach Beerllini Radler contains roughly a half a peach worth of peach! The haze you see in the beer is from naturally occurring pectin in the peaches. The aroma on the beer is literally all peaches. The taste again is all about the peaches, finishing slightly sweet from the sugars in the peaches, but definitely not cloying. It will leave you wanting another sip. Trust us, you'll want another sip. And another.
Strawberry Ginger Gose | Mother's Brewing Co. | Springfield, MO
Madie is our environmentally minded employee, starting an office compost and recycling programs. She's started bringing in her homemade kombucha and it inspired our head brewer. Inspired by Madie's homebrewed kombucha, this gose is kettle-soured with salt, spices, and black tea. We then add fresh ginger and strawberry puree for a secondary fermentation. Perfect for putting on a sunny disposition, just like our Madie.
Weekend @ Louie's | MKE Brewing | Milwaukee, WI
Infused with Rishi Organic Blueberry Rooibos and hibiscus tea, this summer sessionable beer, Louie's Demise, has a blueberry and strawberry nose with a slightly malty aspect. Hints of caramel and Munich malts come out as the beer warms. The flavors are subtle with the hibiscus at the forefront of the pallet. The tea blends a smooth but tart finish to this beer.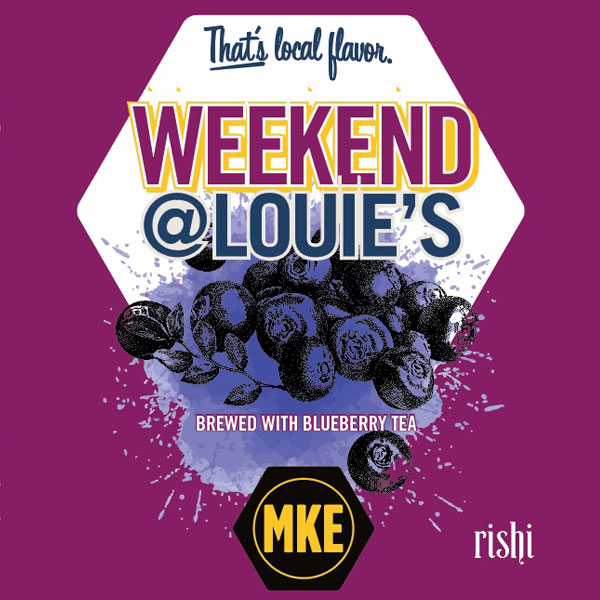 More Summer Sour Ales & Fruit Beers
Blueberry Cream Ale | Cream Ale | Garage Brewing Co | Temecula, CA
The Bog | Cranberry Shandy | Cape May Brewing | Cape May, NJ
Grapefruit Gose | Fruited Gose | Grand Teton Brewing | Victor, ID
Summa' Time Lime | Lager | Full Sail Brewing | Hood River, OR
Roadie Grapefruit Radler | Great Diving Brewing Co. | Denver
Summer Wheat Beers
Summer Catch | Cape May Brewing Co. | Cape May, NJ
Citrusy and refreshing, notes of orange peel and tropical fruits dominate this Belgian-style wheat ale. Lightly dry-hopped with Citra and Amarillo hops to give it a noticeably American twist, this crushable wheat ale is complex, yet approachable, just like the Jersey Shore.
(VISIT: Find a U.S. Brewery)
White Label Belgian-style White Ale | Wasatch Brewery | Salt Lake City, UT
Like the Snowy Egret, White Label is thoroughly unique and both migrate back to Utah in the summer. The zest of orange soars with the flavor of coriander to create a beer that is perfectly balanced and refreshing. You'll be glad this seasonal beer has come home to roost.
Wit(h) Passion | Renegade Brewing | Denver
Wit(h) Passion is a Belgian-style white ale featuring a pleasant, light sweetness from the passion fruit which is balanced with the delicate herbal spice of coriander. This beer is brightly carbonated and refreshingly crisp, with a dry, tart finish.
More Summer 2018 Wheat Beers
Summer IPA Beers
Bright Angel Hazy IPA | Lumberyard Brewing | Flagstaff, AZ
This New England-style IPA beer embodies this outdoors adventure and everything that summer has to offer in northern Arizona. Most beers are made with a blend of hop varieties, but this beer is only made with one: Sorachi Ace. The Sorachi Ace hop is known for its citrus and herbal aromas that create a lemon-lime flavor. Bright Angel IPA is named from one of the most used trails in the Grand Canyon. Bright Angel Trail winds its way down the Grand Canyon to the Colorado River and Phantom Ranch.
(TRAVEL: Epic Craft Beer Road Trips)
HAL | Fiction Beer Co. | Denver
"HAL" is our most aggressively hopped New England Style IPA ever with over 6 lbs. per barrel of which 5 lbs. per barrel are dry hops including Galaxy, Medusa and Lemondrop. HAL is brewed with 29 percent oats and wheat and a yeast strain specially isolated for this style of beer. You'll find aromas of pink guava, ripe passionfruit, and fresh citrus zest are part of this beer's unique character. A soft, pillowy mouthfeel enhances the tropical flavor of these hops. Evolve with us as we explore the furthest reaches of this style.
High Heat Summer IPA | The Virginia Beer Co. | Williamsburg, VA
We brewed this beer last summer to help our neighbors at Copper Fox Distillery test out their new high heat malt. The beer was great, but we made a decision to bring it back this year when we realized that we already had the perfect label design! The bomb pop label was originally designed as the first in a series of experimental IPA labels that played off the idea of an ice cream truck menu. We backed off the original idea but this label perfectly fits this beer.
TropJack | Blackstone Brewing Co. | Nashville
We took our best selling IPA, HopJack, and infused it with passion fruit, mango, and pineapple. The combination of fresh, all-natural juices, and citrusy hops, creates the perfect summer beer. This beer will be released middle of May. TropJack won a silver medal at the Beer Army Beer Wars presented by All About Beer magazine, for the Amoretti Custom Beer category. Blackstone Brewing started in 1994 as a brewpub, brewing award-winning beers such as Chaser Kolsch, Nut Brown Ale, and St. Charles Porter. That makes us the oldest continuous brewery in Nashville! In 2011, we opened up our production facility. We are now brewing around 10,000 barrels a year, serving all across Tennessee.
Tropical Pain Killer | Fleur de Lis Brew Works | Seneca Falls, NY
Persian Lime Milkshake IPA is a beer with robust lime flavor and subtle hints of Madagascar vanilla blend together in a haze of IPA. The beer was developed for the Fleur De Lis Brew Works' special tropical themed event in February, Beers in Paradise. It was so popular it sold out in two days! For the warmer months, head brewer Jon Paul Partee scaled up the recipe to ensure more enthusiasts can enjoy the beer. Jon Paul says, "Tropical Pain Killer is made with fresh limes, Madagascar vanilla beans, oats and granny smith apples. The lime and apple additions add to the tartness, Madagascar vanilla creates a bit of sweetness and oats round off the beer with the expected dense mouthfeel of a milkshake IPA."
(LEARN: What is a New England Style IPA Beer)
TRÖPIKÜSH | Bent Brewstillery | Roseville, MN
Pronounced Tropi-kush, this double dry-hopped hazy IPA has notes of ripe squishy fruit, bright citrus and dank hops. Exceedingly hop forward with a dirty sunbeam hop-sheen luster. A jar-O-freshness. A gobful of the Tropics. Fistful of hops. It's straight up liquid sunshine.
More 2018 Summer IPAs
As small and independent craft brewers release more summer 2018 seasonal beers, be sure to check the CraftBeer.com Seasonal Beers page for new details weekly.
CraftBeer.com is fully dedicated to small and independent U.S. breweries. We are published by the Brewers Association, the not-for-profit trade group dedicated to promoting and protecting America's small and independent craft brewers. Stories and opinions shared on CraftBeer.com do not imply endorsement by or positions taken by the Brewers Association or its members.