Farmhouse-style beers are synonymous with tradition, nature and a sense of place. And while farmhouse ales are enjoying a moment in the modern craft beer spotlight, only a few American breweries can truly boast a farm-to-glass designation. From farm breweries steeped in 200-plus years of family history, to a farm brewery that welcomes hikers and bikers to explore onsite trails, check out these eight locally-inspired farm breweries to visit this year.
[newsletter_signup_box]
Bale Breaker Brewing Company | Yakima, WA
During hop harvest season, there's truly no better place to enjoy a fresh-hopped beer than on Bale Breaker's spacious patio which is framed by rows and rows of hop vines. The brewery's co-owners and siblings, Megann Quinn, Kevin Smith and Patrick Smith, are no strangers to hop farming. The trio represent the fourth generation of B.T. Loftus Ranches — the family hop farm their brewer calls home. With access to some of the most sought-after hops in the Yakima Valley, and a 30-barrel production brewery, Bale Breaker is releasing some of the best hoppy beers in the country. But don't take our word for it. Head to Yakima this fall and imbibe on everything from Bale Breaker's year-round brews to exceptional hop-inspired beers made with the freshest of fresh hops.
Scratch Brewing Company | Ava, IL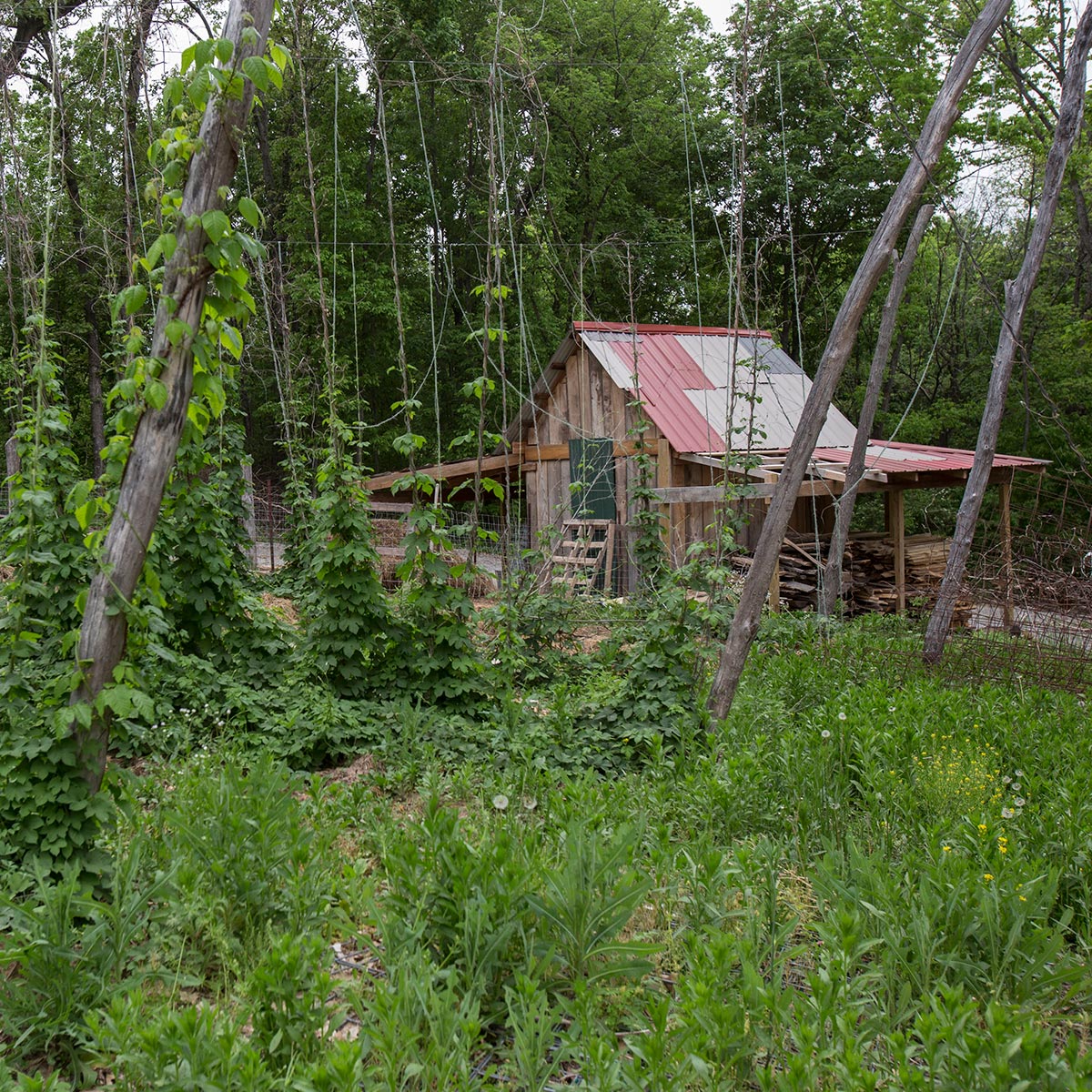 If you were lucky enough to score a ticket to the 2017 Great American Beer Festival, you may have noticed the long line snaking out from the Scratch Brewing Co. booth; and rightfully so. This unique farm brewery in southern Illinois specializes in foraged beers that highlight terroir-inspired flavors made by utilizing ingredients grown or foraged right on the farm. The beer line-up at Scratch ebbs and flows with the season, much like the small seasonally-inspired food menu served at the brewery's onsite tasting room. Pair your brews with freshly baked breads and pizzas made with an in-house sourdough culture, or delicious cheese from nearby farms, or fresh veggies pulled straight from the farm's flourishing gardens. Although Scratch isn't exactly on the beaten path, it's well worth the travel to post up on the gorgeous, lush grounds of the brewery with a beer inspired by and brewed with Scratch's natural surroundings.
(MORE: Great American Beer Bars 2018)
Hill Farmstead Brewery | Greensboro, VT
One of the craft beer community's most celebrated breweries is located in a rural farming community in Greensboro, Vermont. It's here that owner Shaun Hill carries on 220-plus years of family farming just a 45-minute drive from the Canadian border. While Hill Farmstead is by no means convenient to get to, it's become a mecca for craft beer drinkers looking to experience what all the buzz is about. But be prepared to wait in line at this farm brewery. Hill Farmstead's resounding success and world-wide praise typically results in fairly hefty lines outside of the brewery's retail shop prior to its opening at noon every Wednesday through Saturday. If adding a visit to Hill Farmstead this year, be sure to stay up-to-date with the calendar of events that include rare and limited bottle releases each month.
Oxbow Brewery | Newcastle, ME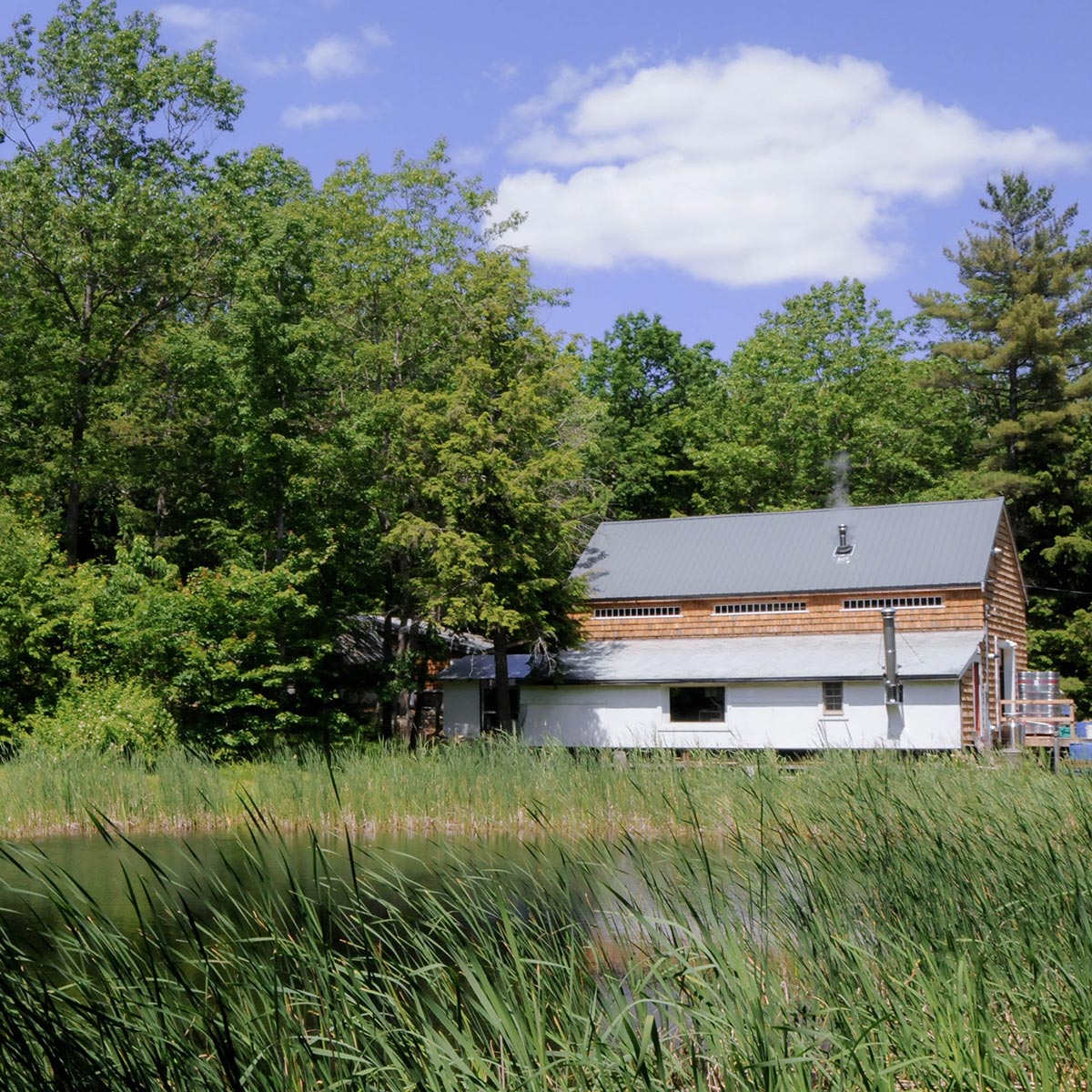 As far as traditional farm breweries go, Oxbow has all of the boxes checked. Not only is the brewery located in a renovated barn on 18 acres in Newcastle, Maine, but it's pumping out Belgian farmhouse-style ales with an American twist — like the Native Wild: a spontaneously-fermented farmhouse ale brewed with local ingredients and inoculated with wild yeast in a traditional coolship. But the earthy, creative beers available at this farm brewery aren't the only reason to pay Oxbow a visit. The brewery also offers public access to a handful of recreational trails on the property for hiking, mountain biking and even skiing and snowshoeing in the winter. Grilling equipment is also available to public, so go ahead and make a full day out of your visit to this Maine gem. Oxbow is currently only open Thursday through Sunday, so plan your visit accordingly.
Blackberry Farm Brewery | Walland, TN
Tennesse's Blackberry Farm has a romance and elegance that is not easily found in the sometimes rugged and burly world of craft beer. The brewery is part of a 4,200 acre estate in the Great Smoky Mountains that also houses a luxury hotel, spa, fine dining restaurant and an impressive wine cellar filled with 160,000 bottles of wine. While this property draws in travelers from all over the world, true beer enthusiasts will understand why Blackberry Farm has become a must-visit destination for beer aficionados. The brewery says it strives to "produce craft beers that are unique, while speaking to natural nuances of the farm," something that anyone who's had the pleasure of savoring the earthy and delicate flavors found in Blackberry Farm's arsenal can attest to as a successful venture. Plus, any brewery offering lodging onsite is no-brainer beercation destination in our book.
(READ: 8 Craft Breweries Worth a Detour)
Jester King Brewery | Austin, TX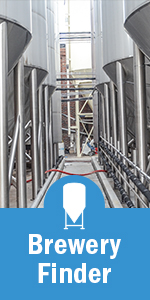 One of America's most iconic farm breweries is Jester King — a working farm and artisanal craft brewery situated on 200 acres of farmland just 18 miles outside of downtown Austin. Known for mastering farmhouse ales, the art of spontaneous fermentation, and blending, Jester King's following stretches far and wide, much like the gorgeous and inviting outdoor patio that sits just outside of the brewery's sprawling beer hall. From sourcing water straight from their own well, to experimenting with locally-grown ingredients and wild yeast, Jester King has been offering beer drinkers a taste of the Texas Hill Country since opening in 2010. Visit the farm to see for yourself how true terroir-inspired beers are crafted; and if you visit on a Saturday, be sure to jump on one of Jester King's farm tours. A tour of this farm brewery offers a glimpse into the various ingredients grown on the farm — as well as a chance to play with the brewery's resident baby goats.
High Hops Brewery | Windsor, CO
Farming is a generational trait picked up by both Amanda and Pat Weakland, owners of High Hops Brewery in Windsor, Colorado. The duo has been planting and cultivating hops in a small seasonal greenhouse in northern Colorado since 2007. Today, that little greenhouse has expanded into The Windsor Gardner — a garden center and hop farm growing and selling 54 varieties of hops. In 2012, the couple added a brewhouse onsite and has been brewing and bottling a variety of beer styles including a hopped-up Dr. Pat's Double IPA brewed with hops harvested onsite. Enjoy a beer inside the funky taproom or on the brewery's outdoor patio that overlooks High Hop's hop fields.
(MORE: Craft Beers Get a Boost on Major Airlines)
Hopshire Farm & Brewery | Freeville, NY
The state of New York has a long history of growing hops, a tradition that is kept alive and well at the Hopshire Farm & Brewery in the small village of Freeville in New York. Hopshire is a modern homage to New York's agriculture and hop growing history. On tap, visitors will find beer brewed with hops grown on the farm, as well beers brewed with other locally-sourced ingredients, like cherries, raspberries, honey and maple syrup. The property features a re-creation of a hop kiln commonly found on farm breweries in 19th century, and the taproom is a beautiful and modern take on a farmhouse surrounded by acres of farmland. Although Hopshire brews a variety of beers, each one falls under one of three categories: Light (Mellow), Medium (Middling) and Dark (Mighty). Head to the taproom Wednesday through Sunday to find out which one is your favorite, and be sure to keep an eye out for weekly live music and yoga in the taproom.
CraftBeer.com is fully dedicated to small and independent U.S. breweries. We are published by the Brewers Association, the not-for-profit trade group dedicated to promoting and protecting America's small and independent craft brewers. Stories and opinions shared on CraftBeer.com do not imply endorsement by or positions taken by the Brewers Association or its members.