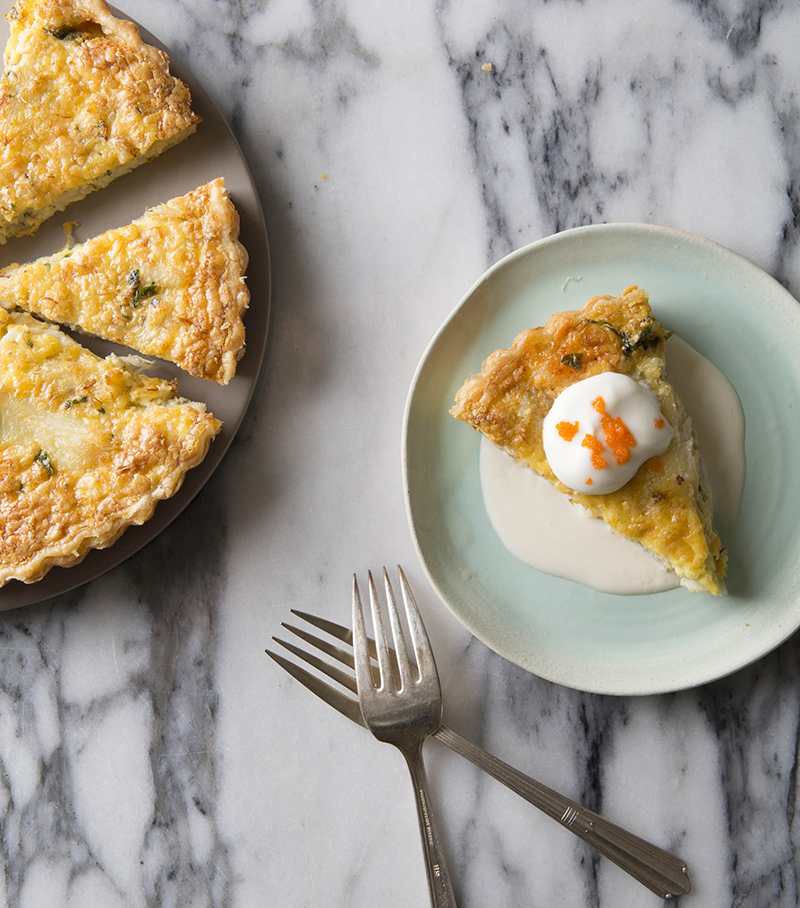 8 Craft Beer Cookbooks for the Holidays
For decades, beer lived in the shadow of wine at the majority of dinner parties, fine restaurants and even casual meals. In the general consciousness of American dining, it was vino that was given all the glory, garnering a special glass next to the plate.
Fortunately that has changed in recent years, thanks in part to the growth of the craft beer movement and increased education surrounding the beverage. Today, more than any other time in the country's history, we have access to a dizzying array of beer styles made by professionals that know how to wield ingredients.
Beer is so varied and complex—offering a virtual cornucopia of flavors—that it finds ways to compliment, contrast and elevate all cuisine from the lowly chip and dip to the most perfectly-aged steak. This makes craft beer more flexible than wine when it comes to creating the perfect pairing.
There are a number of books on the shelves these days that talk about cooking with beer, pairing beer and food and experiencing flavors on an individual level. Here are some suggestions to bulk up your home library that will fill your head with knowledge, your home with flavorful aromas and your stomach with satisfying meals.
Photo excerpted from The American Craft Beer Cookbook © John Holl. Photography © Lara Ferroni. Used with permission of Storey Publishing.
---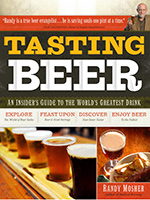 Tasting Beer: An Insider's Guide to the World's Greatest Drink by Randy Mosher Storey Publishing | $16.96
Tasting Beer is one of the best beer books to be published in the last decade. To the uninitiated, the book is a comprehensive look at all things beer—ingredients, brewing methods, styles, food pairings and history. Even the most hardened beer experts can find a wealth of new information in this book. It is a must-read for anyone who enjoys beer.
---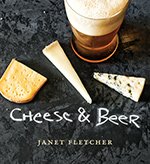 Cheese & Beer by Janet Fletcher Andrews McMeel Publishing | $24.99
The remarkable relationship between beer and cheese is extolled by those in the know, but can often be overlooked. Thank goodness Cheese & Beer has arrived to set the record straight. Beautifully photographed and wonderfully written, the book takes you on a well-researched and mouthwatering tour of how the two interact on the palate.
---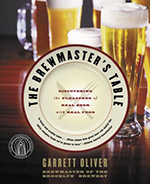 The Brewmaster's Table: Discovering the Pleasures of Real Beer with Real Food by Garrett Oliver Ecco | $19.99
Garrett Oliver, the brewmaster at Brooklyn Brewery, has some serious chops. The man knows flavors—how they work, and how to pair them. While it's been in print for a few years, The Brewmaster's Table is a must for anyone interested in taking a deep dive into taste. Oliver conducts an insider's tour of the amazing range of flavors displayed by distinct styles of beer from around the world. This book leaves you with a greater appreciation of the senses, beer and food.
---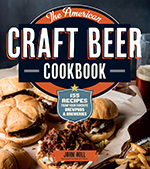 The American Craft Beer Cookbook: 155 Recipes from Your Favorite Brewpubs and Breweries by John Holl Storey Publishing | $19.95
In the foreword of The American Craft Beer Cookbook, Garrett Oliver says "even if you're already an avid cook and a craft beer fan you're going to find a lot of things here to delight and surprise you." Written by yours truly, the book covers every meal of the day, and focuses on pairing good beer with good food. Geared toward the home cook, it's also filled with brewery profiles to tell the stories behind the recipes.
---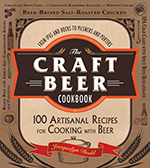 The Craft Beer Cookbook: From IPAs and Bocks to Pilsners and Porters, 100 Artisanal Recipes for Cooking with Beer by Jacquelyn Dodd Adams Media | $19.99
The Craft Beer Cookbook doesn't think you need to wait until five o'clock to pop the cap of a quality beer. From pork chops marinated in a bold and citrusy IPA, to apple fritters drizzled with an amber ale caramel sauce, the recipes in this book are not only delicious, but they also capture the complex notes and flavors of a perfectly-balanced brew. Filled with a diverse selection, each dish transforms everyday fare into top-shelf plates that are sure to satisfy even the most discerning fan of craft beer.
---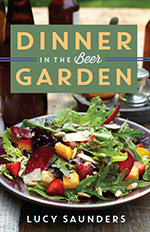 Dinner in the Beer Garden by Lucy Saunders Beercook.com | $28.95
Lucy Saunders, the dean of beer cookbooks, returns with Dinner in the Beer Garden. Focusing on plant-based recipes, enjoyed outdoors in gardens and other social spaces, this book isn't about traditional biergarten food like ham hocks and bratwurst. It's a cookbook for people who like carrots and kale—as well as butter, fish, cheese and chocolate. Beautiful photos of recipes turn this book into quite a tasty read. Recipes are both original and contributed by home cooks and chefs in the craft brewing community.
---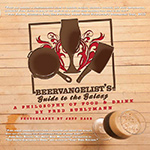 Beervangelist's Guide to the Galaxy: A Philosophy of Food & Drink by Fred Bueltmann Black Lake Press | $39.95
Fred Bueltmann, an owner of New Holland Brewing Company is the Beervangelist, an outspoken, fiercely passionate champion of well-made beer and food. His exuberant (and sometimes manic) quest to integrate beer into food—more gracefully than just adding it to bread and soup—led to the Beervangelist's Guide to the Galaxy. Chock full of mouth-watering recipes and tantalizing photos, you'll enjoy rants on the culture of cooking, drinking and entertaining. Fred wakes up our tastebuds, educates our palates and emphasizes that our food and drink are meant to be enjoyed—even relished.
---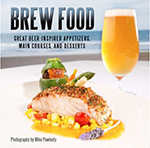 Brew Food: Great Beer-Inspired Appetizers, Main Courses, and Desserts by Bruce Glassman Georgian Bay Books | $24.95
Brew Food celebrates the incredible range and versatility of beer and its adaptability to the home kitchen. The recipes in this book have been developed by an impressive collection of professionals, each deeply entrenched in the beer and food industries. The book highlights the culinary creativity of chefs, desserters, pro brewers, brewery staffers, restaurateurs and craft beer bar owners. It provides recipes that will inspire home cooks of all skill levels and interests.
CraftBeer.com is fully dedicated to small and independent U.S. breweries. We are published by the Brewers Association, the not-for-profit trade group dedicated to promoting and protecting America's small and independent craft brewers. Stories and opinions shared on CraftBeer.com do not imply endorsement by or positions taken by the Brewers Association or its members.