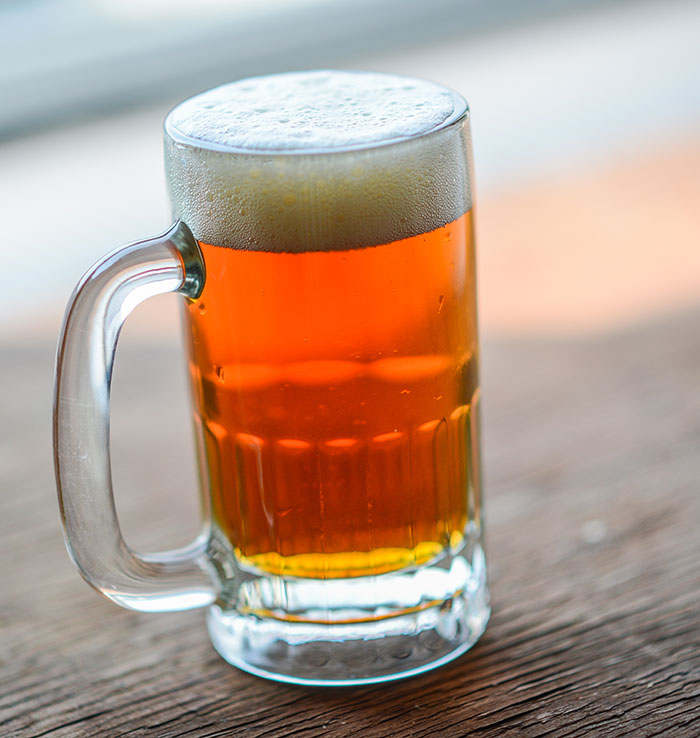 American Craft Brewers Experimenting with Märzen
Märzen, one of fall's signature beer styles, has developed quite a split personality within the American craft beer scene.
For traditionalists, Märzen is celebrated with a nod to the Reinheitsgebot, the 1516 Bavarian purity law that specified that only water, barley and hops could be used in the production of beer. But for the more adventurous brewers out there, Märzen is yet another opportunity to do something uniquely American.
Here are just a few examples of this classic style being made by small and independent craft brewers.
Zwei Brewing Co.
"Our Märzen is a nice copper lager that is very popular in the fall. It's a nice drinkable beer that sells very well," says Kirk Lombardi at Zwei Brewing Co. in Fort Collins, Colo. Zwei Brewing focuses on classic German styles, while drawing inspiration from American styles and experimentation.
Kirk is one of the two (zwei in German) Lombardi brothers who founded the brewery. He has spent a fair amount of time in Germany learning about the country's beer styles firsthand. One online reviewer stated that Zwei Brewing has some of the best German beer styles outside of Germany.
Märzen was originally brewed in the spring, according to the German Beer Institute. Märzen (from the German word for March) was an "extra strong and well-hopped beer" that would keep through the summer months when it was too warm to brew. As the temperatures cooled in the fall and brewing could resume, the beer needed to be consumed in order to free up barrels for new brews. We all know a party is one of the best ways to ensure beer is enjoyed—à la Oktoberfest!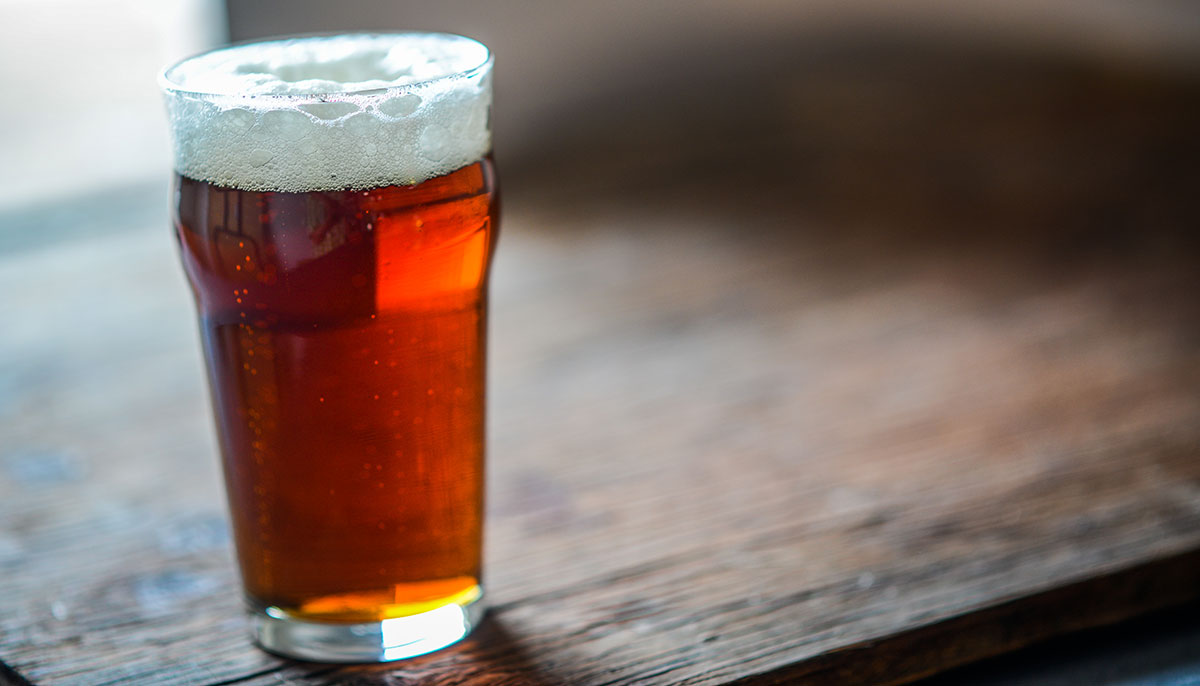 The Olde Mecklenburg Brewery
At The Olde Mecklenburg Brewery in Charlotte, N.C., the German purity law guides their brewing philosophy, according to Ryan Self, director of sales. Their highly-rated Mecktoberfest Märzen offers a graham cracker, bready sweetness. You won't find any spices in this beer, only hops, barley, water and yeast (the latter of which was unknown at the time the Reinheitsgebot was written).
"Our Märzen is one of our most popular sellers," says Self. "We can't make enough of it. Even brewing 3,700 gallons a week, it's usually gone by Friday morning. We try and keep it on tap until early November."
Situated on eight acres, The Olde Mecklenburg Brewery features an expansive German-style beer garden (biergarten in German) with communal tables where their loyal, local customers can drink up all their superb Märzen in true Oktoberfest style. Dogs and kids are welcome to join their adult customers.
Sierra Nevada Brewing Co.
Sierra Nevada Brewing Co. rolls out a Märzen-inspired autumn brew nationwide every year. Past releases have not always been traditional, but this year they dialed in a more historic Märzen style. The 2015 Oktoberfest is a collaboration with Brauhaus Riegele in Augsburg, Germany, which has been brewing traditional German beer for more than 600 years.
This year, Brauhaus Riegele's influence is particularly seen in the use of German Steffi barley, which results in a much blonder beer than many American versions of the style. Online reviews of the release have been positive, with one reviewer calling it "really freaking tasty" and Men's Journal dubbing it "the world's best Oktoberfest" beer.
"It's a really well-made beer and it's been a huge hit. It's going to be really hard to top it next year," says Bill Manley, beer ambassador at Sierra Nevada. He describes the beer as a little bit sweeter and not dry or heavy. The beer, he says, is lightly hopped to keep it clean, but still has a nice malty flavor.
"It's a fairly stringent Märzen style, but we did allow enough variation to be interesting," Manley adds.
Surly Brewing Co.
For Todd Haug, head brewer at Surly Brewing Co. in Minneapolis, Minn., the German purity law was made to be broken.
"Omar [Ansari] and I decided 10 years ago that we wanted to defy style categories," Haug explains.
"In our market, we want people to be open-minded, decide about a beer with their mouth and think twice about what they are drinking."
Haug does concede that the base of their SurlyFest is the Märzen style, but it takes a detour with three different types of rye and a single variety of American hops. The beer—billed as Not-A-German-Style-Oktoberfest-Bier—practically glows with orange autumn color.
"We start with a German style, but the rye gives it full body and adds a spicy dryness. The hops don't make it bitter, but floral," he says. "Our SurlyFest is just a little bit bigger than a traditional Märzen." The brewery limits SurlyFest to the month of September.
The brewery also has a celebration of the same name. The eighth annual SurlyFest took place at the end of September and featured eight musical acts, a SurlyFest stein and at least seven of the brewery's 20 house beers.
CraftBeer.com is fully dedicated to small and independent U.S. breweries. We are published by the Brewers Association, the not-for-profit trade group dedicated to promoting and protecting America's small and independent craft brewers. Stories and opinions shared on CraftBeer.com do not imply endorsement by or positions taken by the Brewers Association or its members.