Craft breweries across the United States create community within their cities and towns. From their natural draw of beer enthusiasts and friends to their community outreach and charitable work, breweries craft a sense of place. Then there are the communities within those communities. Conversations with the founders and brewers at some of America's veteran-founded and veteran-owned breweries reveal a connection that extends beyond the love of great beer.
The bonds created in service to country foster a unique dedication — a call to serve not just exceptional craft beer but to serve neighbors, local businesses, first responders, other veterans and those in need.
(BEER TRAVEL: Plan Your Next Vacation)
14th Star Brewing: A Business Plan Written in Afghanistan
When Steven Gagner founded 14th Star Brewing Company in St. Albans, Vermont, he did it with the mission of brewing high-quality craft beer while enriching the community. When he conceived of the brewery, Gagner did it by scrawling a hand-written business plan while stationed on a patrol base in the mountains of Afghanistan.
"Between repeated attacks on our location, combat patrols, community engagements, and planning — instead of reading books, I wrote a business plan for the brewery. It served as a wonderful mental exercise and allowed us to focus on the 'why' I wanted to open a brewery: to help revive my local community," says Gagner who remains on active duty teaching ROTC at Norwich University.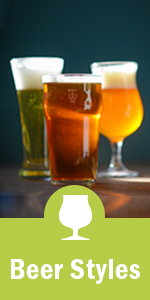 He describes the circumstances under which he crafted his plan, including a lack of internet access for research, as liberating.
"If I had the ability to focus on the hard numbers associated with brewing … I may have never taken the leap. In retrospect, it was one of those times I was grateful to be blissfully ignorant."
But that realization was four years after Gagner discovered that he would fall in love with brewing. That began in 2006. After returning home from Iraq, Gagner was on an assignment that kept him from his wife, Nicole, and newborn daughter for the majority of the month. He was looking for ways to fill time away from family.
He started making soap.
And with more online research he learned that many soap makers made cheese.
"I loved cheese more than soap, so I switched focus there," he said. That's when he then discovered homebrewing.
(READ: 9 Breweries to Follow on Instagram)
"Taking grain, water, hops, and yeast and transforming them into something so different, so unique and enjoyable, yet so accessible — coupled with my love for process and gadgetry — compelled me to pursue this hobby further," says Gagner. "The other reason I knew I would be in brewing for the rest of my life is the social aspect of it — especially among veterans."
14th Star is named in honor of Vermont's place as "the first state after the original 13 colonies and thus the 14th star on the flag of our nation," says Gagner.
Today, the brewery is expanding. What started in 2014 as a 3bbl brewery is now a 30bbl brewhouse that will produce about 9,000 barrels and employs nearly two dozen people.
"14th Star started as a concept to have something worthwhile and engaging to do once I retired from the Army," says Gagner.
But what was conceived in the mountains of Afghanistan has become part of the community of St. Albans.
"We've remained true to our initial vision of community service and on any given week have a community event designed to enrich, educate and/or give back to a community that has been so wonderful in support of us."
14th Star has helped organize fundraisers for Vermont State Trooper Dan Marcellus who was diagnosed with brain cancer, as well as hosting a soup lunch with custom pottery bowls to raise money for the local soup kitchen, to hosting blood drives and more.
Service Brewing: Service is More Than a Motto
Kevin Ryan is a graduate of West Point who served in the U.S. Army for eight years, including commanding two companies in Iraq. He says his love of brewing was inspired by the love of his life, his fiancee Meredith Sutton.
In 2011, Meredith purchased Kevin a homebrewing kit as a gift.
As Meredith tells the story of how Service Brewing Company in Savannah, Georgia, started, it all began with that homebrew kit. Brewing became an every weekend obsession and "shortly after that, planning the brewery."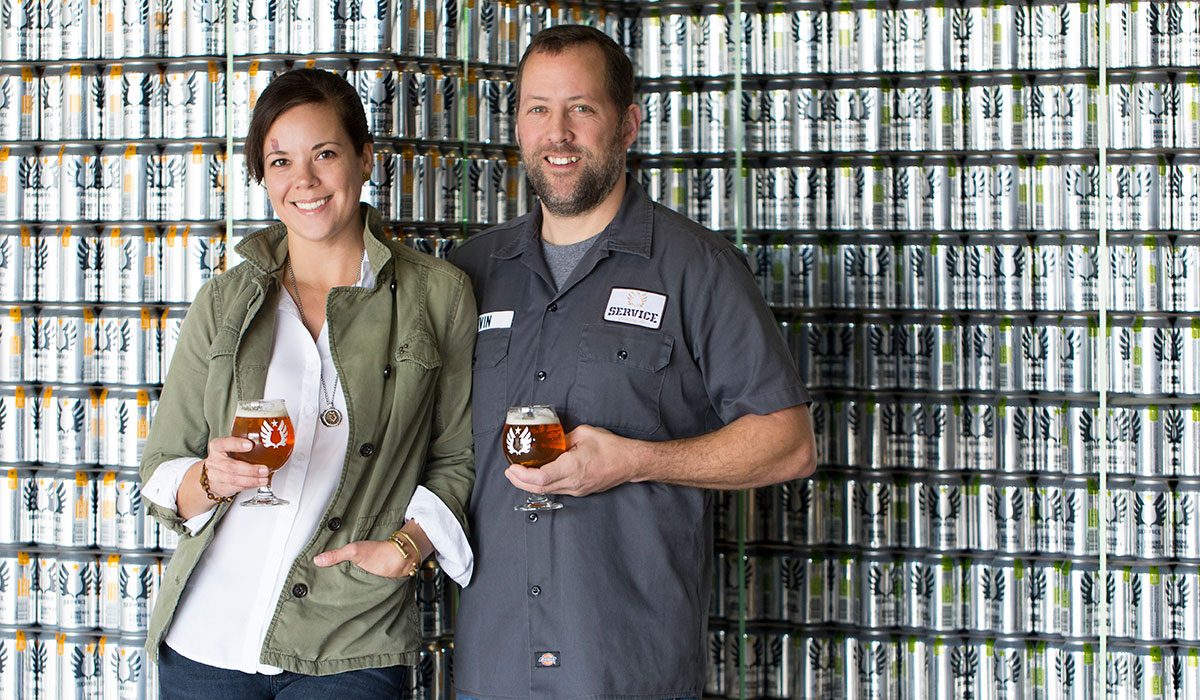 (EDUCATION: CraftBeer.com's Big List of Beer Schools)
As Kevin's homebrews filled the glasses of friends and family, some of those same people — 23 in all — became part of Service Brewing's initial group of backers. Of that group, 20 are veterans of the Army, Navy and Marines, including eight of whom either served with Kevin or graduated with him from West Point.
Those connections, those bonds — that is what Service Brewing embodies. The brewery is fully committed to living up to its name, from the tasting room which features a patch wall and a "How Do You Serve?" board where guests can answer the call or offer a tribute (the tasting room's design is all inspired by photos taken during Kevin's military career that he shared with Meredith) to the commitment to the community.
"Service was born out of that idea, serving members of the community and giving back," says Meredith.
"When I was deployed in Iraq, there were people sending us packages from all over and we didn't know who they were," says Kevin. "We wanted to do a similar thing. We can use our platform as a way to help raise a little money and awareness for people. To be a successful business, we ask our communities to do a lot for us. We don't do that without taking care of them, too."
As part of Service's community focus, Kevin and Meredith pledge $1 for every taproom tour to community fundraisers and charities. In May, Service Brewing helped raise more than $18,000 for the Chatham-Savannah Authority for the Homeless project to build Tiny Homes for Homeless Veterans in Savannah.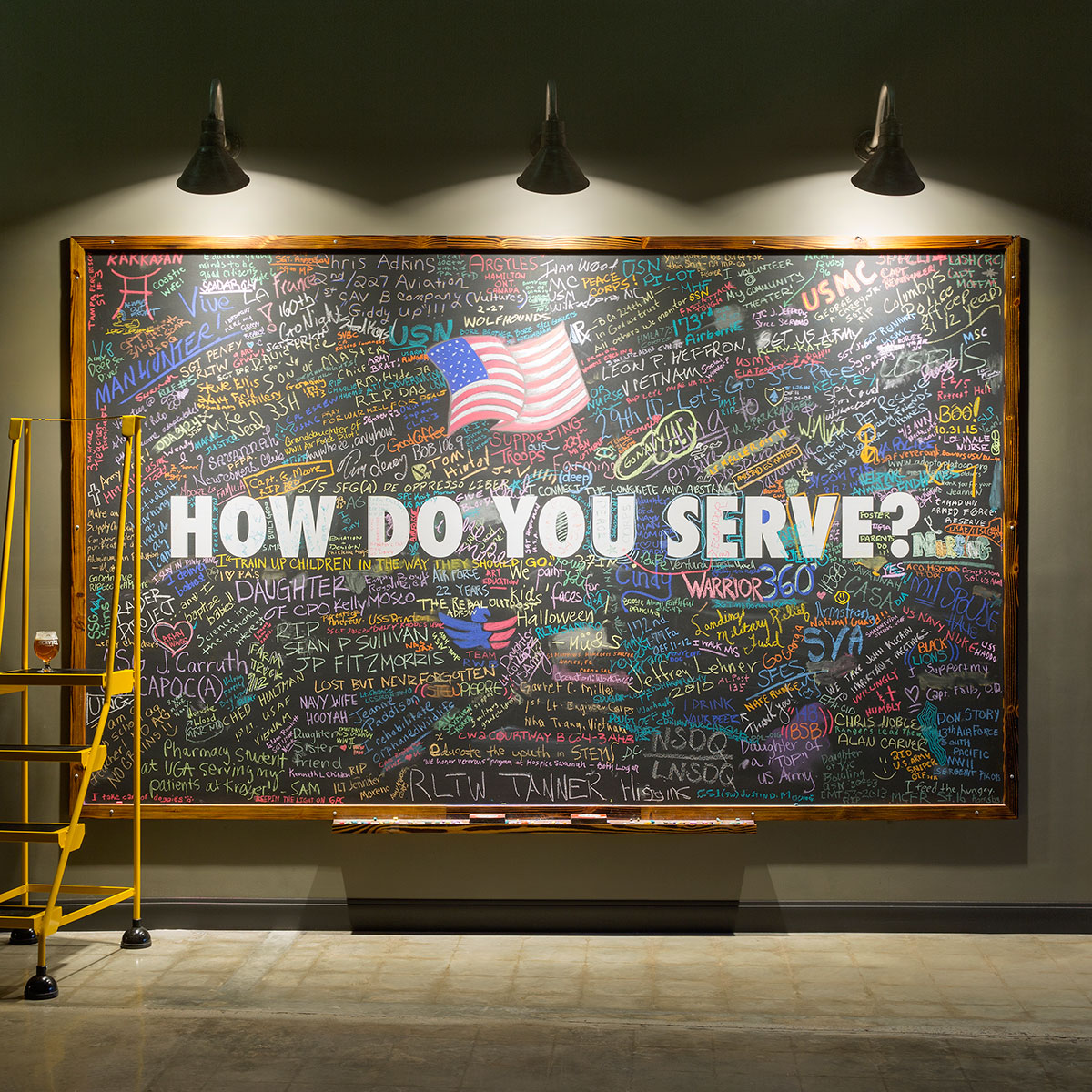 But Service's commitment to community is more than its geographic community.
This year Service Brewing is relaunching its Old Guard beer. Old Guard Bière de Garde is brewed from the honey yeast strain cultivated from the brewery's own small apiary.
Service Brewing makes the beer to honor the 3rd U.S. Infantry, which is also known as the Old Guard. The Old Guard serves as the official escort for the President and guards the Tomb of the Unknown Soldier. This year's offering is getting a new face.
(READ: 7 Craft Beers at Minor League Baseball Stadiums)
The label art now features the likeness of Sgt. Heather Johnsen. Sgt. Johnsen became the 389th soldier, and the first woman, to receive the silver tomb guard badge, which is considered one of the military's most prestigious emblems.
"I'm always amazed at how many people have a connection to the military … everyone knows somebody who is, or has been, in the military," says Kevin. "As a veteran-owned business, we wanted to honor those who have served without taking advantage of that. Find subtle ways to honor those who served."
Veterans United Craft Brewery: It's About the Team
Ron Gamble comes from a long line of veterans. His great-grandfather, grandfather, father, brother and father-in-law all served.
Gamble himself served active duty in the Navy for eight years before serving four more in the reserve. In 1991 he flew combat missions over Iraq from the USS Forrestal.
The former Naval Flight Officer first had the idea to open a brewery in 1999 after he opened a Christmas gift from his wife Sheryl. It was a homebrewing kit that launched his new passion.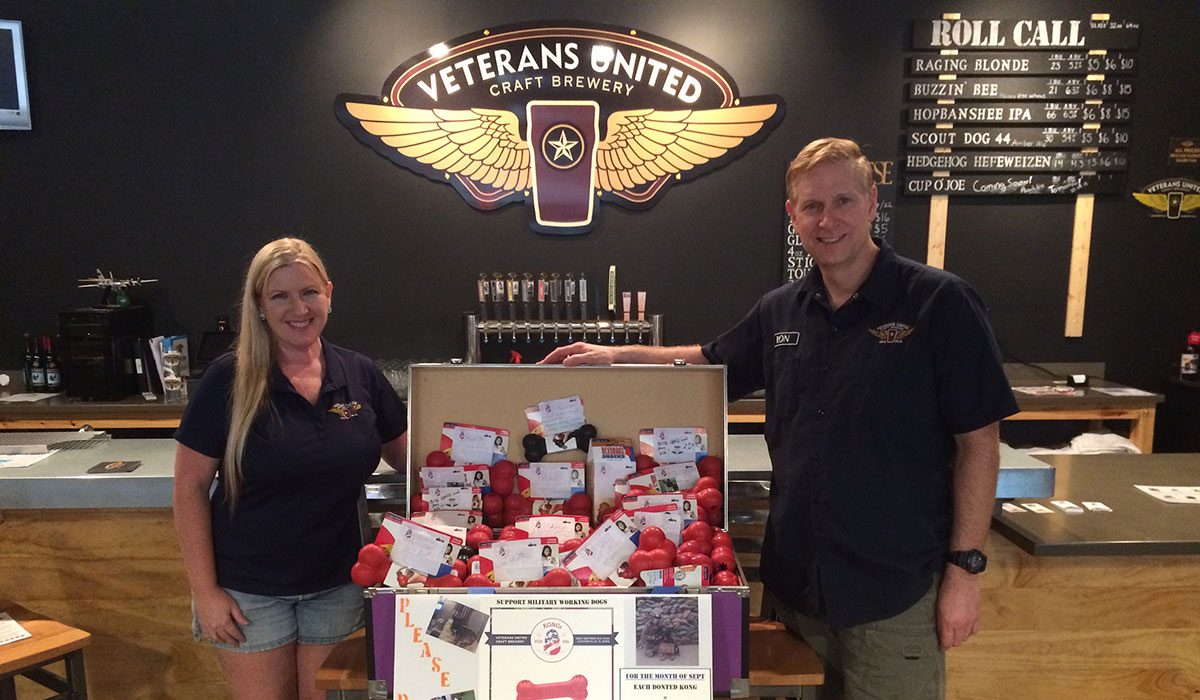 (FIND A BREWERY: CraftBeer.com Brewery Finder)
After studying at the Siebel Institute and managing brewhouse and cellar operations at breweries across New England, Gamble returned home to Jacksonville, Florida. He rallied 18 investors, all veterans, to fuel his plan. Veterans United Craft Brewery officially opened in 2014.
"What I found in all of my experiences in work after the military, I always came back to my leadership and what made me successful, and what made others around me successful, was the training we received in the military," says Gamble. "It's really about the team concept. The military isn't about what individuals can do, it's about what the team can do."
Today, Gamble's team at Veterans United is literally that — veterans from various branches of the military united to craft great beer. Of the brewery's 12 full-time employees, nine are veterans who served in the Navy, Marines and National Guard.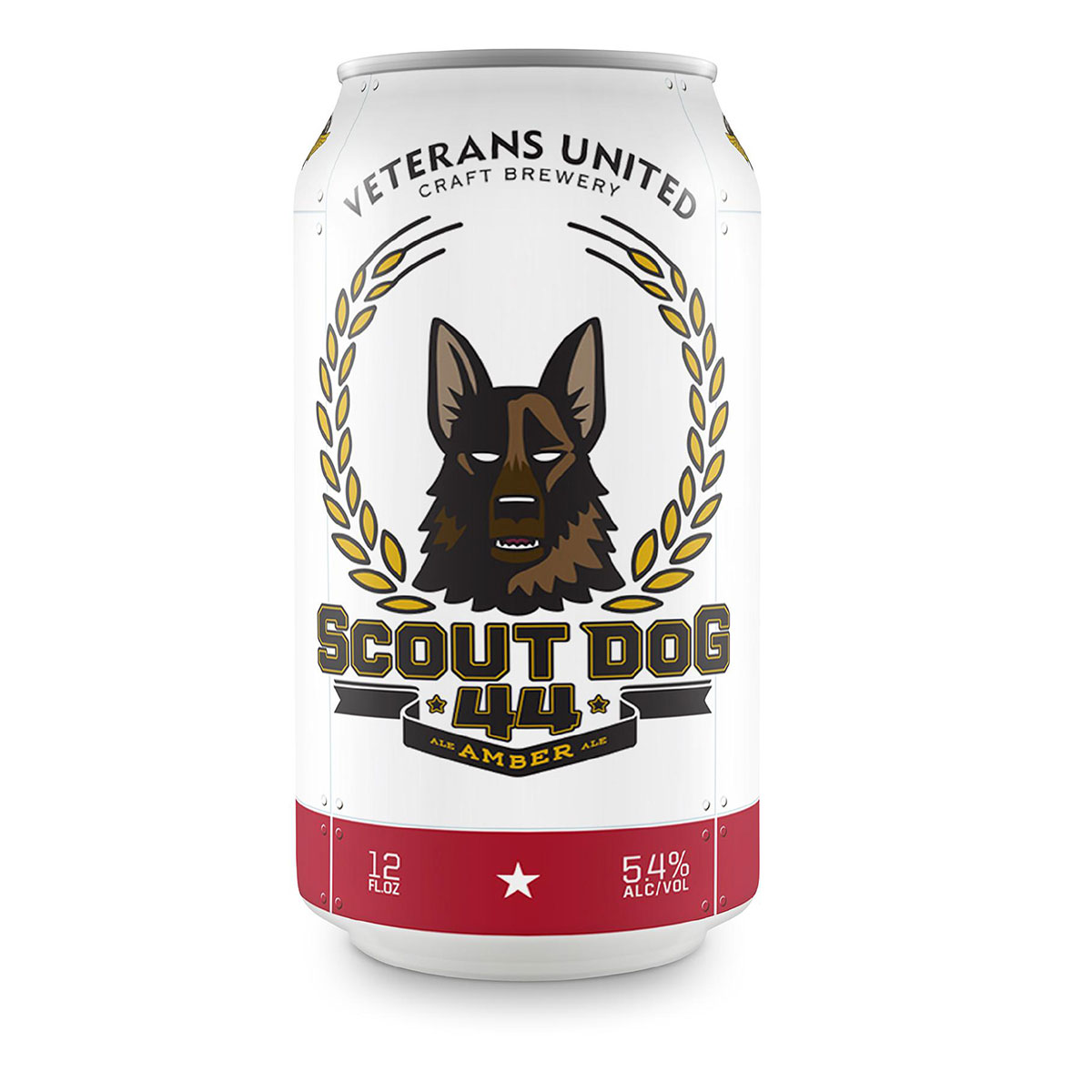 The Veterans United team extends its support beyond military service to also include those serving the community, so there's a special emphasis on helping military and service dogs. That's why the dog-friendly brewery helps with fundraisers for Florida Service Dogs, Military Working Dog Team Support Association, We Ride to Provide, K9s for Warriors and the Jacksonville Humane Society.
In addition, the brewery also works with organizations like Operation New Uniform, Florida Highway Patrol Command Officers Association, and Special Forces Association.
Several more veteran-owned breweries operate in the U.S.. Visit them to find out their stories.
Young Veterans Brewing Company: Virginia Beach, Virginia | Founded by Thomas Wilder (Army National Guard) and Neil McCanon (Army, Army Reserves)
Fair Winds Brewing Company: Lorton, Virginia | Founded by Casey Jones (Coast Guard)
Red Leg Brewing Company: Colorado Springs, Colorado | Founded by Todd Baldwin (Army)
Bayou Teche Brewing: Arnaudville, Louisiana | Founded by Karlos Knott (Army)
Talisman Brewing Company: Ogden, Utah | Dusty Williams (Air Force)
CraftBeer.com is fully dedicated to small and independent U.S. breweries. We are published by the Brewers Association, the not-for-profit trade group dedicated to promoting and protecting America's small and independent craft brewers. Stories and opinions shared on CraftBeer.com do not imply endorsement by or positions taken by the Brewers Association or its members.