Brewing world-class beer isn't easy. Now imagine that the beer you're brewing is an untested recipe that will be sitting in thousands of dollars' worth of second use bourbon barrels for the next 12 months or so. Oh, and there are still the same world-class quality expectations. No pressure, right?
[newsletter_signup_box]
This is the reality of barrel-aging beer. No part of barrel-aging is easy. The process of getting barrels to serving the final product to the customer can take multiple years — and plenty of money. But before they can worry about how to brew, blend and market their beers, breweries are forced to find barrels, set aside a place to store them and, of course, find the money to begin.
The tight supply of barrels, the overhead of brewing the beer and the relatively small-yet-growing demand for the style has made barrel-aging one of the most competitive fields in the industry. The pressure to succeed and regularly improve can lead breweries to compete not only with each other, but also with themselves.
(READ: Craft Brewing Growth Statistics for 2017)
Getting the Barrels
In 2014, Anaheim, California, based Bottle Logic Brewing released Leche Borracho, an imperial stout aged in second-use tequila barrels — meaning the barrel had already been used twice, giving it a unique flavor. The beer proved immensely popular, and the original plan was to make it an annual release.
However, it wasn't until 2016 that the beer made its return.
"We had to put the beer on the back burner for a year and a half because there were no barrels," says Steve Napolitano, founder and president at Bottle Logic.
All craft breweries would love to have direct relationships with wineries or distilleries. But the vast majority don't have that connection. Instead, they rely on brokers, or middlemen, to provide barrels — a step that increases the cost of barrels. But even that doesn't always work out for breweries, especially those new to securing barrels. The process can be incredibly competitive and discouraging.
"One company literally laughed at us and hung up the phone," recalls Napolitano. Another company put them on a waitlist that was over a year long.
(MAP: Breweries Near Major League Baseball Stadiums)
Quality and Cost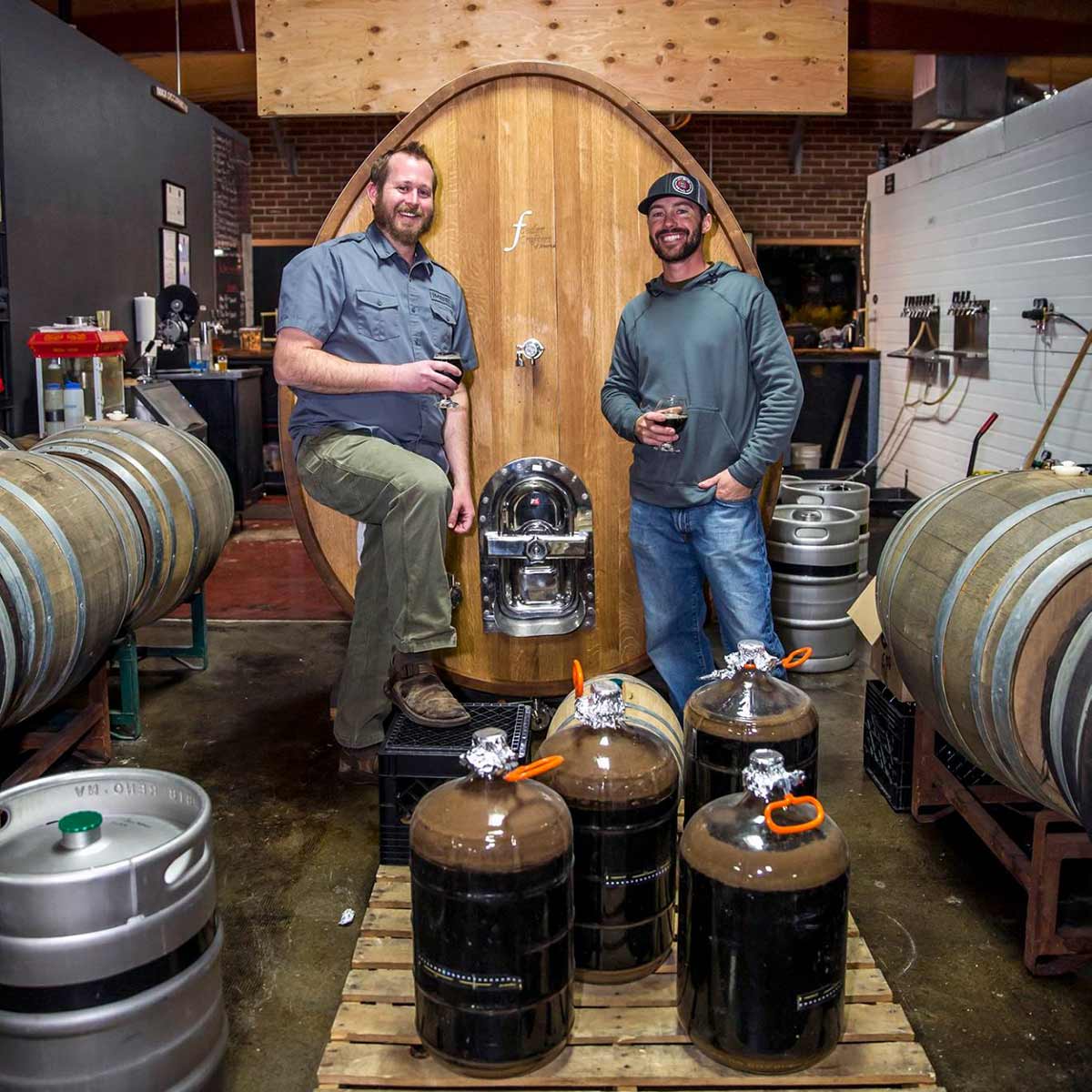 The quality of the barrel matters, too. Brewers prefer "wet" barrels, or barrels that are only a few weeks removed from being emptied. If conditioned correctly, barrels can retain their flavor for a few months; however, some craft brewers have noticed that the flavor profile can start to drop off quickly."
While trying to secure barrels, breweries also need to consider the cost. Plenty of second-use barrels come in around $30 to $40 a barrel. But it isn't uncommon to see some of the nicer bourbon barrels — by far the most in-demand barrel in the market — clear well over $100 a barrel.
"Competition for quality barrels is going to continue to be a barrier," says Matt Johnson, co-founder and brewer at Imbib Custom Brews in Reno, Nevada. Imbib has a relatively small barrel-aging program, but they still have to pay attention to quality. While they get most of their barrels from wineries — some of the easiest barrels to get — they've noticed that the supply of quality wine barrels is getting tighter.
As more breweries enter the market, the supply of barrels will get slimmer. Wine barrels can take one to two years before the wine is removed and the barrel sold, and bourbon barrels can take 10 to 15 years. That's a long time before brewers can even begin to consider what they'll put in the barrels.
(VISIT: Find a U.S. Brewery)
Brewing the Beer Before Barrel-Aging
Brewers can't simply transfer their normal beer recipe into a barrel and hope for the best.
"You have to have the ability to discern what recipe will be good in a barrel versus un-barrel-aged," explains Matt Lincecum, founder and owner of Seattle's Fremont Brewing. This means creating a new recipe, then expecting it to take on the flavor profile of the barrel with age.
The production process doesn't stop there. After the beer is put in the barrels, the barrels must be safely stored. Barrel racks are large and they take up a lot of room — room that some smaller breweries don't have.
"You have to have the ability to discern what recipe will be good in a barrel versus un-barrel-aged." Matt Lincecum, Fremont Brewing
After that, brewers need to age the beer correctly, test it and monitor the barrels for leaking. A leaking barrel could be exposed to outside elements, affecting the quality of the beer. If this occurs, the entire barrel could be lost, along with the time and money put into it.
For brewers, that's one of the most difficult parts of barrel-aging beer. While lost barrels are obviously bad financially, finding out that a barrel you've spent over a year on is unusable can be discouraging.
Marketing Barrel-Aged Beers
With so much time involved, barrel-aging can be incredibly costly. Those costs generally end up reflected in the price of the beer, and that can make the process even harder for the breweries — and sometimes beer lovers.
"It's a pretty big investment," explains Johnson. "If you look at the price tag of the beers, they're often higher. That's often a direct result of the age, the real estate it takes up in a brewery and the rarity of the beer."
For breweries in smaller markets like Imbib, this can make it tough to market to locals. Smaller markets tend to have lower prices on all goods, so paying $7 for an 8-ounce pour might make even some of the more curious beer drinkers pause and reconsider.
That issue isn't as common in areas like Seattle where Fremont Brewing has enjoyed constant support. Lincecum says they have one of the largest craft beer barrel-aging programs on the West Coast, and they struggle to keep up with demand for their beer.
(INSTAGRAM: Seek the Independent Craft Brewer Seal)
Pricing Can be a Hurdle
But even with their support, Fremont Brewing pays careful attention to pricing their beers. Lincecum is weary of "wine-ification" of barrel-aged craft beer, where the price continues to grow without regard for the quality.
This could be one of the biggest issues facing the marketing of barrel-aged beers in the future. While breweries like Fremont Brewing take an egalitarian approach of pricing the beers based on quality, not every brewery will be held to those standards.
Because of this, Lincecum foresees a large hurdle for barrel-aging as a whole: "Quality. Without question, quality. And price."
If too many consumers find that the overall market of barrel-aged beers is overpriced for the quality, demand for the style is going to drop. This could have a profound effect on the barrel-age programs at breweries like Bottle Logic, Fremont Brewing and Imbib.
Why Barrel-Age Beers, Considering Cost and Resources?
Barrel-aging beers can be a long, stressful and often expensive process. Why do brewers continue to spend time and resources on these projects?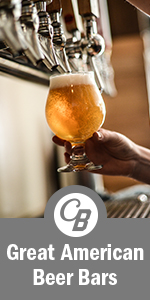 "Because it's fun and incredibly engaging," says Lincecum. "As a brewer I don't ever want to get bored."
Many craft brewers today started out as homebrewers and experimentation is the cornerstone of homebrewing. With this background, barrel-aging comes naturally to many craft brewers.
"It was a really natural fit," says Johnson, explaining why Imbib began their barrel-aging program. "We really honed our crafts at the homebrewing level and experimented a lot with barrel-aging."
Beyond the pleasure brewers get out of the process, the responses breweries get for successful barrel-aged beers can be overwhelming. From constructive criticism to support, breweries have a lot to gain from barrel-aging beers.
As more breweries experiment with barrel-aging beers, it will be interesting to see how they form a bond with the consumer. If today's craft breweries show us anything, it's that barrel-aged beers are definitely trending in the right direction.
CraftBeer.com is fully dedicated to small and independent U.S. breweries. We are published by the Brewers Association, the not-for-profit trade group dedicated to promoting and protecting America's small and independent craft brewers. Stories and opinions shared on CraftBeer.com do not imply endorsement by or positions taken by the Brewers Association or its members.