2017 was another year of growth for America's craft brewers in terms of volume, market share and the number of jobs they create in the United States.
The data comes from the annual report released Tuesday by the Brewers Association (BA), the not-for-profit trade association representing small and independent brewers. The BA also publishes CraftBeer.com.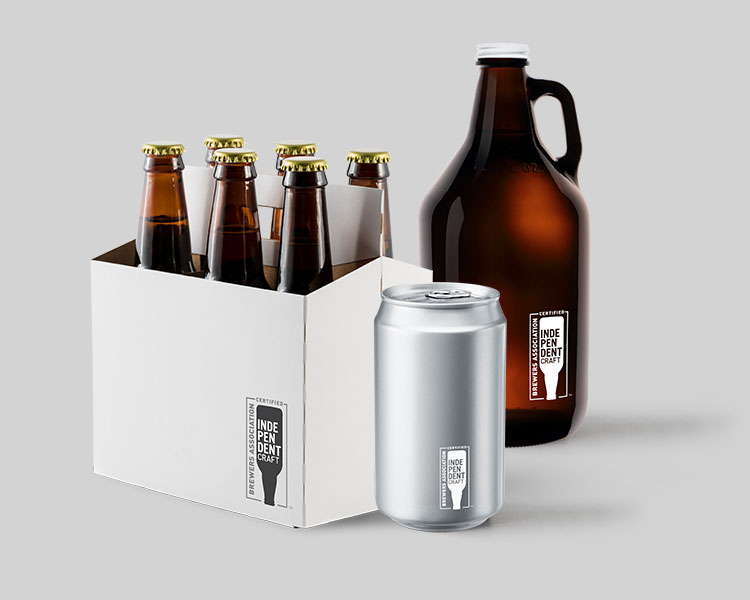 (READ: Top 50 U.S. Craft Brewing Companies of 2017)
According to the BA report, small and independent craft brewers saw a 5 percent rise in volume of beer in 2017. The number of operating breweries grew 16 percent to eclipse 6,300; the BA recorded 997 new breweries in 2017, while only 165 closed. Small and independently owned craft breweries account for 98 percent of all U.S. operating breweries.
Craft breweries are also creating new jobs. The BA report says craft brewers provided more than 135,000 jobs in 2017, which is an increase of 6,000 from the previous year.
(VISIT: Find a U.S. Brewery)
"The ability to seek beers from small and independent producers matters." Bart Watson, Brewers Association
Keep in mind small and independent craft brewers growth is particularly notable when you consider the overall U.S. beer market was down 1 percent in 2017.
The BA says craft beer continues to grow because people want to support local businesses.
"Beer lovers want to support businesses that align with their values and are having a positive impact on their local communities and our larger society," says Bart Watson, chief economist at the Brewers Association. "That's what small and independent craft brewers are all about. The ability to seek beers from small and independent producers matters."
The Brewers Association released an infographic highlighting some of the stats.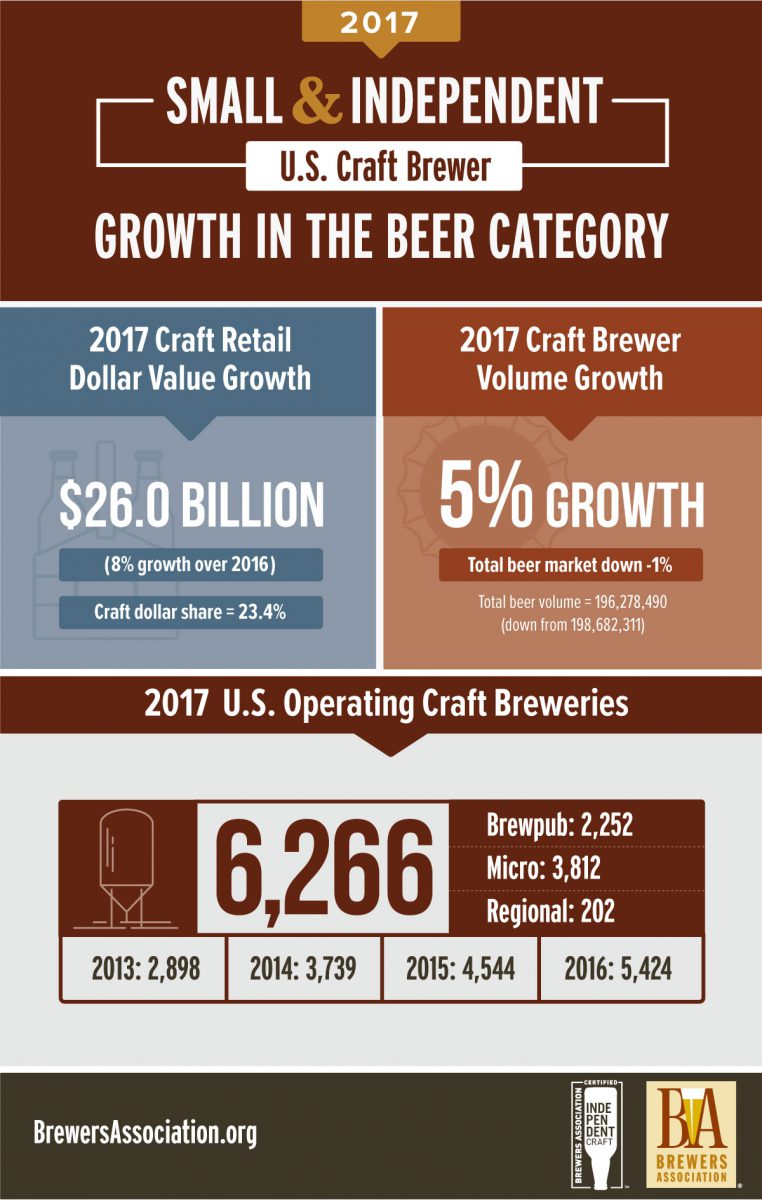 Independence is a theme craft brewers are reinforcing with their customers. More than 3,100 craft brewers have adopted the new independent craft brewer seal, which the BA rolled out in summer 2017. As more breweries sign on to use the logo — an upside-down beer bottle — you're beginning to see it more often on beer packaging, labels, merchandise and even menus. The seal means you know you're buying beer from a truly independent craft brewery.
You can read more of Watson's report in his article "Breaking Down the Craft Growth Numbers" on BrewersAssociation.org. Watson will present more in-depth findings on craft beer in 2017 at the annual Craft Brewers Conference which runs from April 30 to May 3 in Nashville. The May/June 2018 issue of "The New Brewer" will also have more details on regional trends.
CraftBeer.com is fully dedicated to small and independent U.S. breweries. We are published by the Brewers Association, the not-for-profit trade group dedicated to promoting and protecting America's small and independent craft brewers. Stories and opinions shared on CraftBeer.com do not imply endorsement by or positions taken by the Brewers Association or its members.