Moms are often our ultimate cheerleaders, our protectors, our providers. They play an important role in our lives, and in the world of craft beer, that's no exception.
We asked people to tell us about moms who had an integral role in the foundation of their breweries. Here are six stories about beer moms who inspire breweries and the people behind the scenes.
(MORE: 2017's Great American Beer Bars)
It All Started with a Homebrew Kit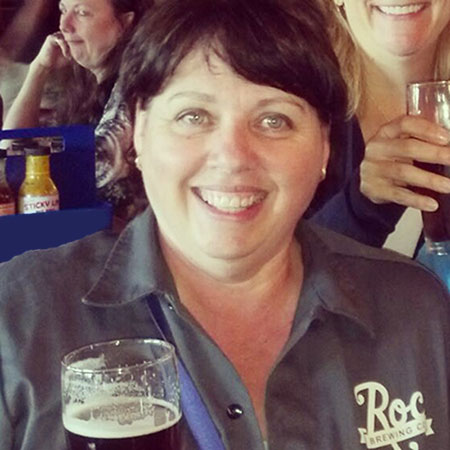 Chris Spinelli, owner and founder of Roc Brewing Company in Rochester, New York, praises his mother, business partner and co-owner, Patty, as the reason he's entered the business.
"If it were not for my mom, I would not own a brewery today," Spinelli says.
It started on a lazy Sunday afternoon when Spinelli's soon-to-be partner in crime bought him and a friend a homebrew kit. Little did they know — that was the beginning of a new journey.
"If she knew she would be purchasing a kit that would lead to us taking over the whole house for the next two years," he reflects, "I don't know if she would have pushed us out the door that afternoon.'
Two years after the purchase, they opened the doors to Roc Brewing, where Patty is known as the "brewery mom." Chris tells us she's the ultimate confidant, cheerleader and a driving force behind the brewery's success.
"I wish her a happy Mother's Day and a big thanks for all her help and support for Roc Brewing."
(MORE: Major National Recognition for Owners of Maui Brewing)
Give 'em Helles, Mom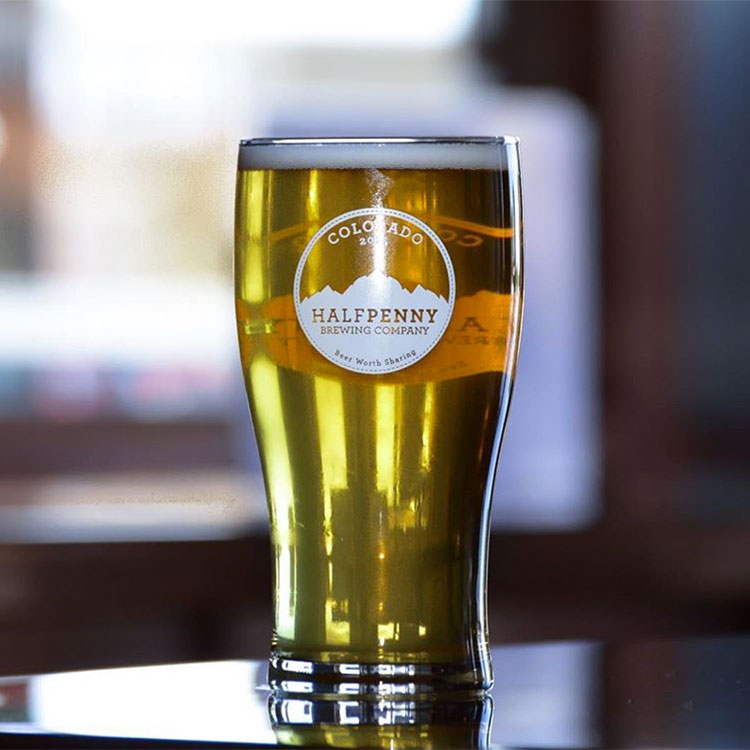 This story of Centennial, Colorado's Halfpenny Brewing begins an ocean away in one of the biggest beer capitals of the world — Germany. Co-founder Chris Reigrut's family moved to Europe when he was 9-years-old, and there was no shortage of bier festivals and brewery tours along the way.
Their love for beer blossomed into a passion that continued to grow after moving back to the U.S. The family attended the Great American Beer Festival® every year and continues to do to this day.
But visiting the GABF isn't the end of it.
Chris has been brewing since college ended, and his mother's opinion is integral to his work. She's been a constant source of encouragement for his brainchild.
"When I told her that we were going to start a brewery, she was really excited," Chris recalls. He says she jumped on board, helping with crowdfunding, setting up and chatting with new customers during the business' grand opening, and so much more.
She's honored with her very own (and favorite style) beer — Melanie's Helles. You won't want to miss it!
A Mother's Intuition Sparks Curiosity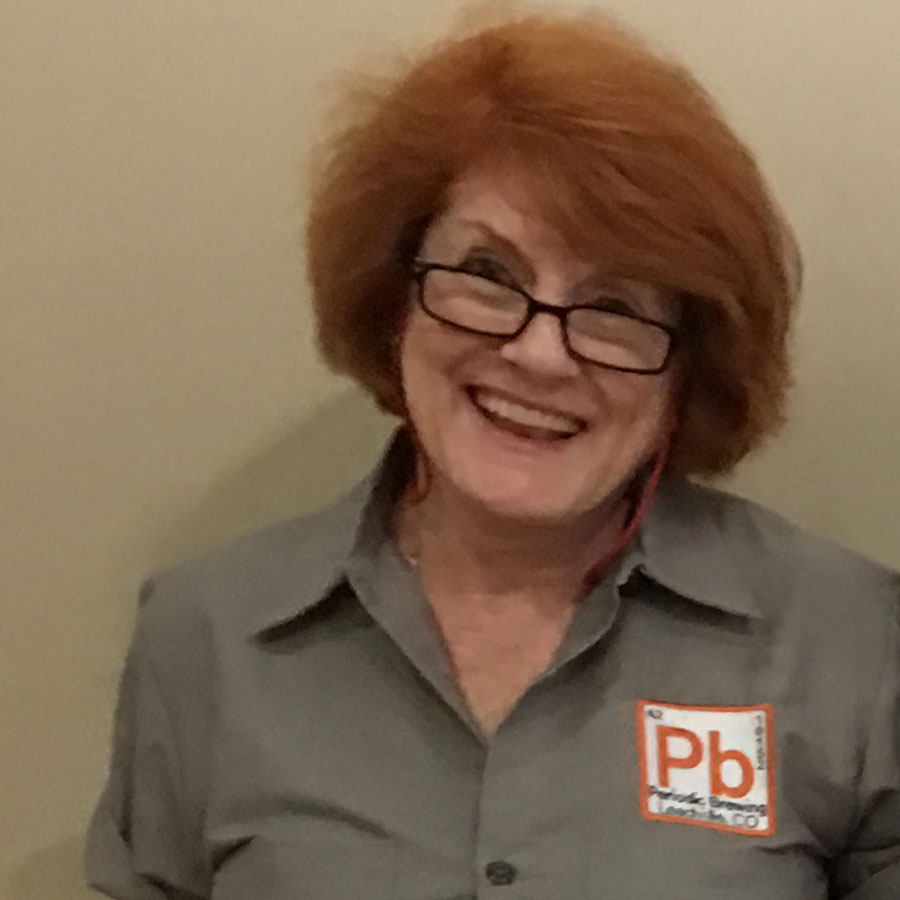 "Sometimes, our mothers know us better than we know ourselves," admits Chris Labbe, Periodic Brewing's chief fermentologist.
Chris, a self-described "Southern Boy" wasn't a huge beer drinker when he moved from Atlanta to Colorado with his wife.
But that all changed when his mom got him a (you guessed it) homebrew kit for his 25th birthday. Through the homebrew kit, combined with curiosity fueled by Colorado's famous brewery tour, an idea was born.
(RECIPES: Hundreds of Ways to Cook with Craft Beer)
"We set off for the nearest homebrew store, and I fell in love almost immediately," Labbe recalls.
Periodic Brewing was born 20 years later in Leadville, Colorado, and their first professional batch was created 21 years after his first creation.
The Definitive Brewery Cheerleader
It's another tale that begins with a homebrew kit.
Ro Guenzel is the director of brewing operations at DC's Bluejacket Brewing. His mom pushed him toward a career craft beer with the gift for his 22nd birthday. But she didn't stop there.
Ro's mom financed his pursuit of the American Brewers Guild Craft Brewers Apprenticeship program and lent him her wheels and a phone for safe travel from Lincoln, Nebraska, to Sacramento, California.
Talk about the ultimate support system.
It's only fitting she was the first call Guenzel made when he got his first job with Kaltenberg Castle in Vail, Colorado.
"She was impressed that I would be making way more money brewing beer than she did when she was first hired as a teacher," Guenzel says. "Granted it was nearly 30 years later, and Vail isn't cheap."
Mama Guenzel is the definition of a cheerleader, sporting brewery paraphernalia from every brewery he's worked and hawking social media.
"I would not be where I am without her support. I love my mom."
(MORE: Movie-Inspired Beer Names)
Designs Inspired by Her Life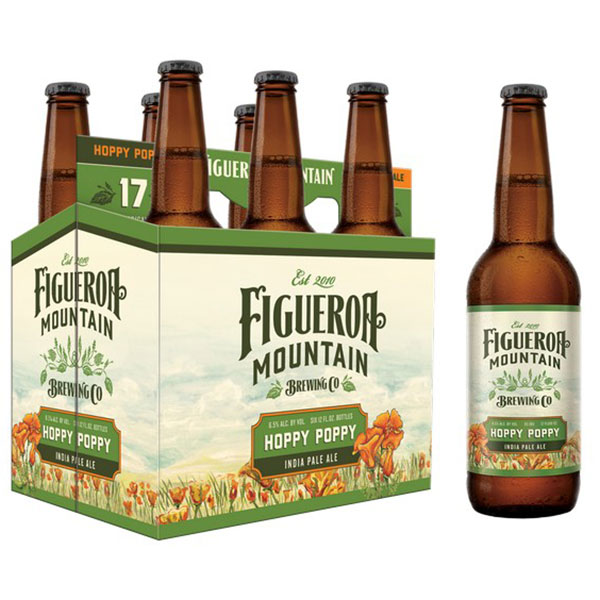 Blindtiger Designs harbors a close relationship with the craft beer scene — most notably with Southern California's Figueroa Mountain Brewing.
This year, the design firm and FMB are hard at work, creating an updated design for the latter's packaging, in a market that is experiencing explosive growth.
Blindtiger's founder Oceania Eagan didn't have to look far for the winning idea: her mother's artwork was the perfect solution and a lovely tribute after her passing three years ago. Each work of art is incorporated into various labeling, preserving FMB's heritage look but making for a clean, uniform appearance.
"The new look provides an open canvas to highlight the beauty in each story," Eagan says. "I know my mom will be proud to see the love she put in each and every painting continue to tell the story of Figueroa Mountain."
(MORE: 7 Craft Beers in Minor League Stadiums)
Label Art by Mom
In a tough-as-nails world, artwork can make or break a brand. Just ask Linus Hall, the founder and brewmaster of Nashville's Yazoo Brewing Company.
Yazoo opened its doors in October 2003, 10 years Linus Hall bought his first homebrew kit from Rolling Stone, beginning an epic adventure.
Hall found a way to ensure Yazoo's packaging set the brewery apart. His secret weapon: his mom. Like the folks at Blindtiger and FMB, she's painted several of Yazoo's labels.
This story covers half a dozen beer moms who inspired breweries, and it's safe to say there are hundreds more to thank. We raise our glasses to all of you ladies and wish y'all a Happy Mother's Day. Cheers!
CraftBeer.com is fully dedicated to small and independent U.S. breweries. We are published by the Brewers Association, the not-for-profit trade group dedicated to promoting and protecting America's small and independent craft brewers. Stories and opinions shared on CraftBeer.com do not imply endorsement by or positions taken by the Brewers Association or its members.