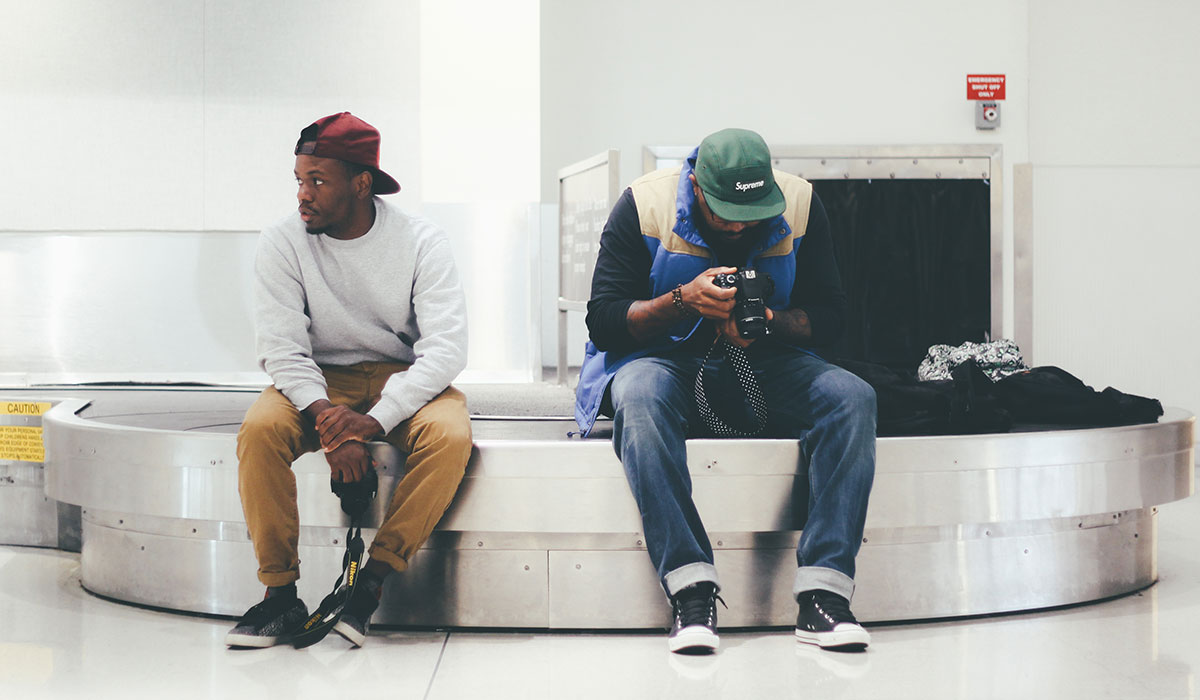 Founders of New Podcast "Help the Pour" Want to Spread the Good Word of Beer
Help the Pour is a new craft beer podcast with a very specific goal: a podcast with women, about women, over some great craft beer.
It's the latest project from Jamaal Lemon and Myron "Shep" Jenkins, the team behind the Wayfarer Study website as well as the "One Beer" video series.
You might also recognize their faces from social media during from their stint as World of Beer interns in 2016. Their travel and experiences during the uber-competitive internship program left the pair inspired to bring the story of craft beer to everyone, everywhere — and they do mean everyone.
(MORE: 10 Craft Beer Festivals You Don't Want to Miss in 2017)
Around the World and Deep Into Beer Culture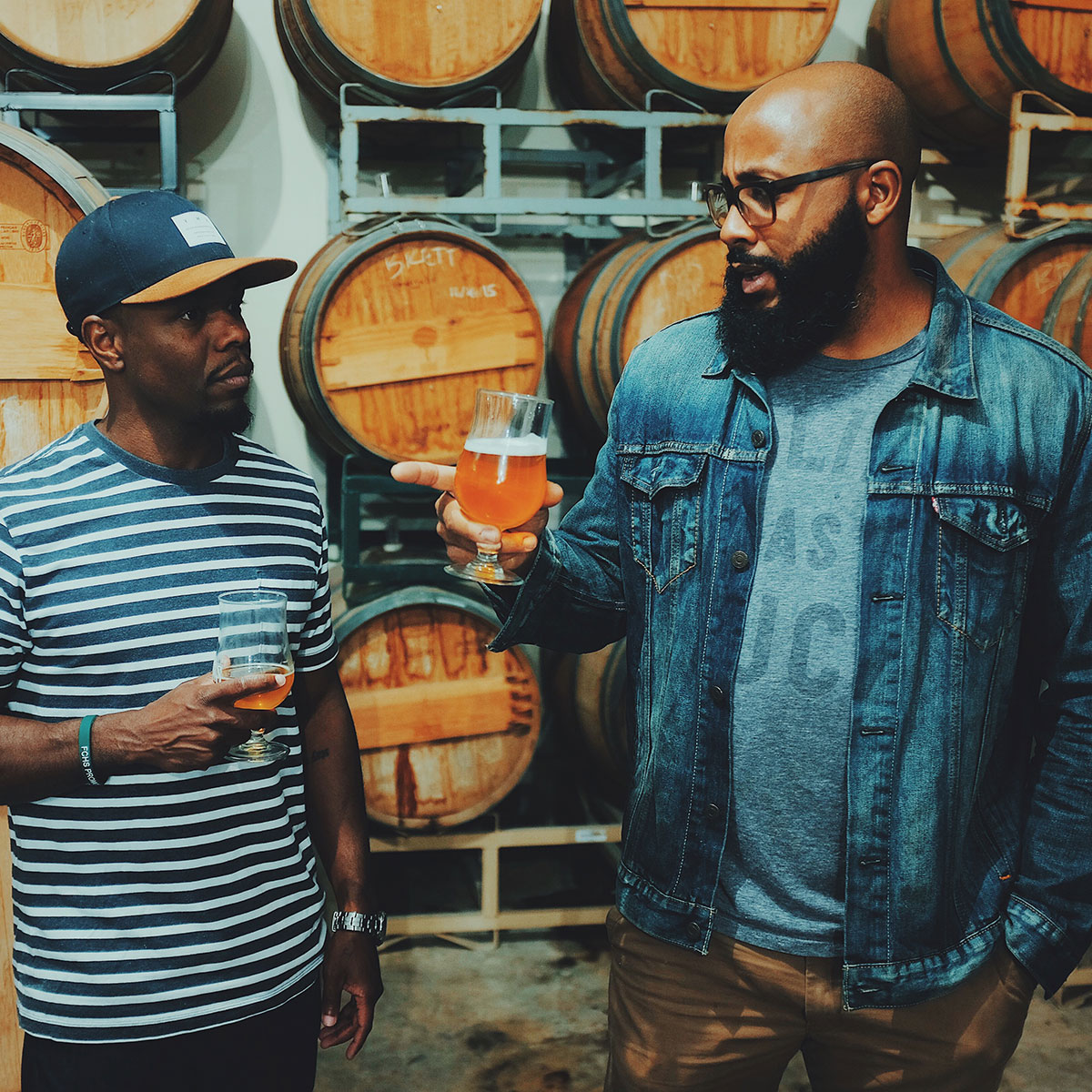 By now, you're probably assuming they are two beer geeks with enough ambition and creativity to grab the attention of the internship selection committee — but you'd only be partly correct.
Jamaal and Shep are childhood friends from South Carolina who reconnected years later after both moving to the D.C. area. Both bitten by the travel bug, they started their travel website, the Wayfarer Study, about three years ago.
"We wanted to write about travel and encourage other people to travel. We wanted to show people how easy it is to explore different options instead of going on a traditional cruise," Shepp says.
They were definitely beer drinkers before their internship, but they wouldn't describe themselves as craft beer geeks. They entered the contest because they were trying to find creative ways to get attention to their website.
(MORE: BA Releases Craft Brewing Growth Statistics for 2016)
But their creativity — which you can see fully on display in "One Beer" videos — stood out, and helped them win the internship. Before they knew it they were on the road, immersed in beer history and culture that was fairly new to them.
"We toured some of the most amazing facilities," Shep says. "We learned a lot about the intricacies of craft beer."
But one big thing stuck with them during their internship.
"We were in a lot of breweries, but we didn't see a lot of people that look like us — or a lot of people who look like our peers," Jamaal says.
And the seeds for Help the Pour were planted.
Help the Pour Podcast
"We're on a mission to prove there are some things that transcend background, race, gender — and we believe good beer … is one of those things." Jamaal Lemon
Shep explains the Wayfarer Study website was founded on the basis of teaching about travel. (He has education in his bones; he's a high school history teacher.) They're taking that same principle and applying it to the world of beer — and in podcast style with Help the Pour.
They see it as a way they can bridge the gap and spread the world that beer is for everyone.
(LEARN: CraftBeer.com's Big Glossary of Beer Words)
"For us, 'seeing more people like me,' is really about awareness and making more people like us aware of how creative and dynamic the craft beer industry really is," according to Jamaal. "We're on a mission to prove there are some things that transcend background, race, gender, etc. — and we believe good beer, as well as music, are one of those things."
You can download Help the Pour via iTunes, SoundCloud, Google Play and Stitcher starting April 11.
CraftBeer.com is fully dedicated to small and independent U.S. breweries. We are published by the Brewers Association, the not-for-profit trade group dedicated to promoting and protecting America's small and independent craft brewers. Stories and opinions shared on CraftBeer.com do not imply endorsement by or positions taken by the Brewers Association or its members.