Walk into a Brewing Change Collaborative meeting in Minneapolis's La Doña Cervecería, and you're bound to see people representing an array of backgrounds. The brewery, owned by a Uruguayan-American who grew up in the Hispanic hubs of Minneapolis-St. Paul, caters to a diverse crowd. Its mission parallels some of Brewing Change's core goals: to be a place for people of color by promoting diversity, equity and education.
Hugs (pre-COVID-19; meetings are now virtual) are given freely among members of the Brewing Change group. Black, Cuban, Mexican, biracial, Afghan, and more gather at tables to talk about the beer they are currently enjoying, the nuts and bolts of the industry, or even about how their jobs are going outside of beer. Some work in the craft beer industry, some just like a good pint, and others simply like the company of those who understand them.
Brewing Change Collaborative (BCC) wants a more diverse craft beer scene in the Twin Cities, creating a place where people of color can gather and feel included. According to the U.S. Census Bureau, nearly 64 percent of the population in Minneapolis is white. The state as a whole is 84 percent white. It can make the members of BCC feel outside of their own communities, but the nonprofit group is working to change that.
Elle Rhodes, one of the three leaders of BCC, and the one in charge of media and education, said people of color needed a group.
"It (Brewing Change Collaborative) started as a thing to change the spectrum of who we're seeing, but it also became, not a support group, but a group of support and community that gave back to us more than expected," Rhodes said. "In November there was a meeting, and everyone talked about the Founders lawsuit and their thoughts on it in a room with a different perspective than the general population."
Founders Brewing Co. employee Tracy Evans filed a lawsuit alleging he was fired for reporting coworkers for racial discrimination. It was eventually settled.
Of the 180 breweries in Minnesota, just two are run by black owners. Du Nord Craft Spirits is owned by a black man; La Doña Cerveceria brewery's owner is a Minnesota native born to Uruguayan immigrants, and Surly's owner is of Pakistan descent. The group of diverse owners is small.
"Representation provides a level of safety for the oppressed to think and move freely, giving us the power to dream big and reclaim our agency," Nasreen Sajady said.
The beginning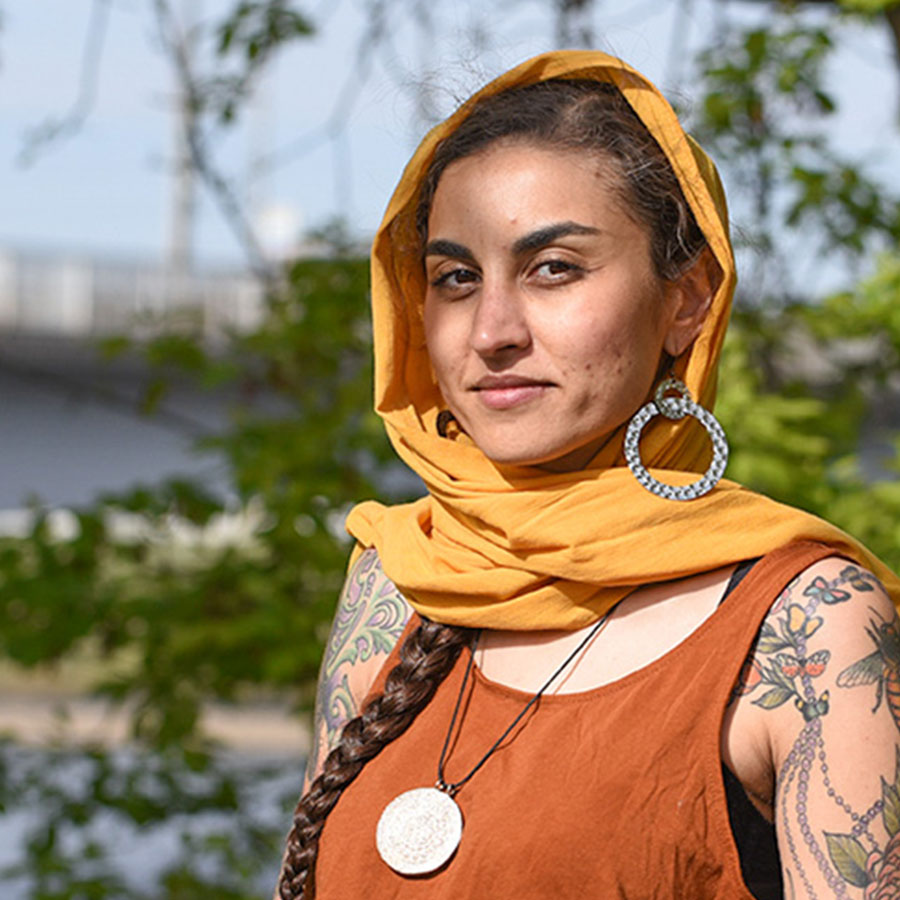 A year before the Brewing Change Collaborative was created, Sajady wanted to start a similar group. There were no other Muslim or queer women in the industry, and she had a hard time relating to peers.  She felt a need to connect with people after she began working at Fulton Brewing Co. as the quality manager, but found herself surrounded by white men. On her first day, she felt overwhelmed by working in a place without seeing someone like her, and said she had a panic attack.
"It was so overwhelming for me," she said. "If there was a person of color or a woman in the room, I don't think I would have had that reaction. I would have felt safer."
Sajady began working at Fulton on Jan. 2, 2018. She said it took her a few months to acclimate to the work environment. Later that year, Sajady met coworker Rhodes.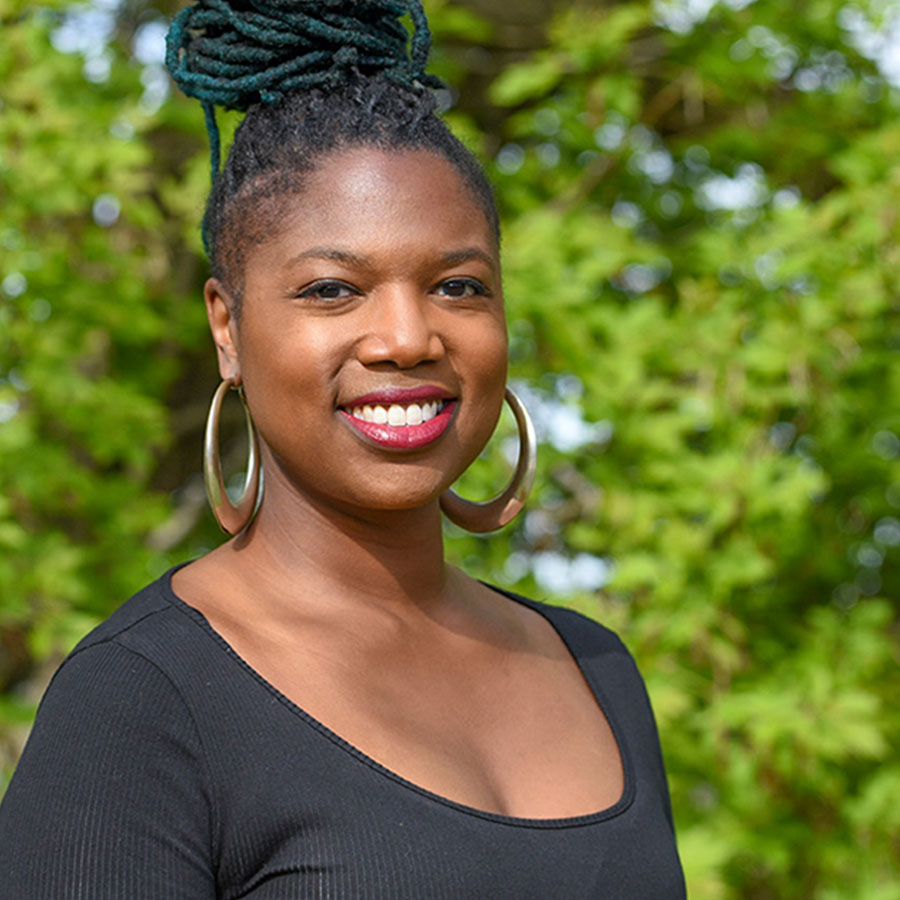 Rhodes, working as an on-premise sales rep in the Twin Cities, was convinced she was the only black woman working in sales, and still is. Though others would always tell her there is one more, she's never met her. When a reporter for Growler Magazine called Rhodes for an interview Rhodes said she called her "a f—— unicorn," as a black person in the industry.
"That's when it hit me that I was the only one," Rhodes recalled.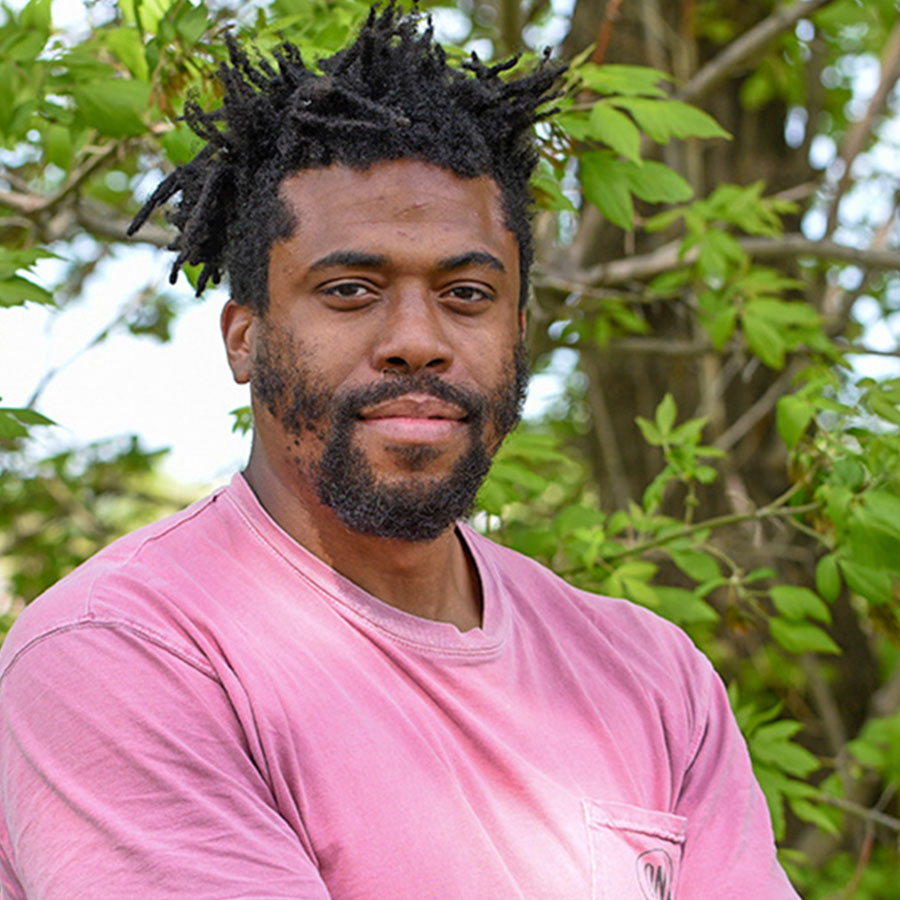 Ramsey Louder felt the same way.
"I was the only person of color in production, one of the few that worked at Dangerous Man," said Louder. He is now head brewer and co-owner of ONE Fermentary and Taproom. "Occasionally it would become lonely. For a long time, I didn't think much about it. I was just happy to be there doing what I was doing."
But that loneliness crept in. People would only refer to him as the guy who checked IDs (something he did at Dangerous Man, a brewery in northeast Minneapolis, before he was a brewer), or wouldn't acknowledge him in the same way they would the white staff or brewers. He didn't have anyone to turn to who could relate to being invisible.
"I wanted to do something to try and prevent that from happening to me or someone else," he said.
Louder was coming back to the Twin Cities from Michigan, where he was a cellerman at New Holland Brewing Co., to open his new brewery, and he, Rhodes, and Sajady got to talking about creating a group where people of color and the LGBTQ+ community could exist where they could be more open in conversation with other people of color who understood them.
Ten people gathered at BCC's first meeting in March 2019. And now dozens show up to meetings, and there are nearly 100 members in the group meeting at places like ONE or La Doña.
Rhodes said every one of the 10 in the inaugural meeting worked in the brewing industry. Two were beer reps, two were brewery owners and brewers, one was a brewer, two worked in packaging, two as bartenders at a brewery, and one in quality control.
They felt like they might be the only people of color in the entire Minnesota beer industry. They felt elated to all be together; the first meeting lasted three hours. It was a social gathering, but also one where they made organizational goals.
First, they decided on their mission. Second, they decided education should be a pillar of the group. And finally, they wanted to advocate for one another in the industry.
It was scary for some.
"What if people get upset about us making an organization for people of color? How dare you make something I can't be a part of?," Rhodes remembered some at the meeting being concerned about.
"You don't have to be in the industry or even like beer," Sajady said. "It's a space of love, and if people need love, they're welcome to join us."
Taking action
Becoming a nonprofit was one of the first things the group knew it needed to do in order to accept donations and raise money for its members for education and scholarships. These scholarships might be to attend a beer fest. Or to attend learning opportunities provided by the group and collaboration breweries. To earn money they accept donations and run raffles at beer fests and events. The Minnesota Craft Brewers Guild allows them to set up tables at their events at no charge.
The group brewed a beer with Inbound Brewing Co., with sales of that beer in the taproom going straight to Brewing Change. They've done the same thing with Bauhaus Brewing Co., with a portion of proceeds coming back to them from a collaboration beer. One of the largest donations to date was from a diversity panel at ONE. Toni Boyce, formerly of New Belgium Brewing Company, was a guest speaker, and handed over a donation check from the Fort Collins, Colorado, brewery.
The trio recalled being at one of their very first events, Fulton's Gran Fondo in 2019. An older white man walked up to the Brewing Change Collaborative table to see what it was all about in the group's nascent days. He was confused. Was there really a problem?
There is, and it's not just something BCC members see. The Brewers Association released a report in August 2019. In it, Brewers Association chief economist Bart Watson said, "The data show that similar to craft consumers, brewery employees are disproportionately white relative to both the general U.S. population and where breweries are located."
This year's plan, whenever people are able to gather again thanks to the COVID-19 pandemic, is much more robust.
Additional outreach has become even harder due to the pandemic. Minnesota has more than 26,000 confirmed cases, and 1,126 have died as of June 8. BCC is hoping to award scholarship money from the donations, raffles, and collaborative beer releases to two members to attend Pittsburgh's Fresh Fest Beer Fest, known as "the country's first black beer fest." It is now an online fest.
It's the first BCC scholarship opportunity that aims to help people of color pay for travel, tickets, and more.
A virtual education series is set to launch this summer, with the goal of helping people of color expand their beer-related knowledge and prepare to take Cicerone tests. Dangerous Man, where Louder got his start, was set to let BCC use its space for free. They were also going to provide graphic design for marketing and advertising. COVID-19 has changed the plans quite a bit, but Dangerous Man may still help out with the virtual series.
There are also homebrewing courses in the works and brewing science discussions. BCC is also sharing in-state job openings on its Facebook page.
The future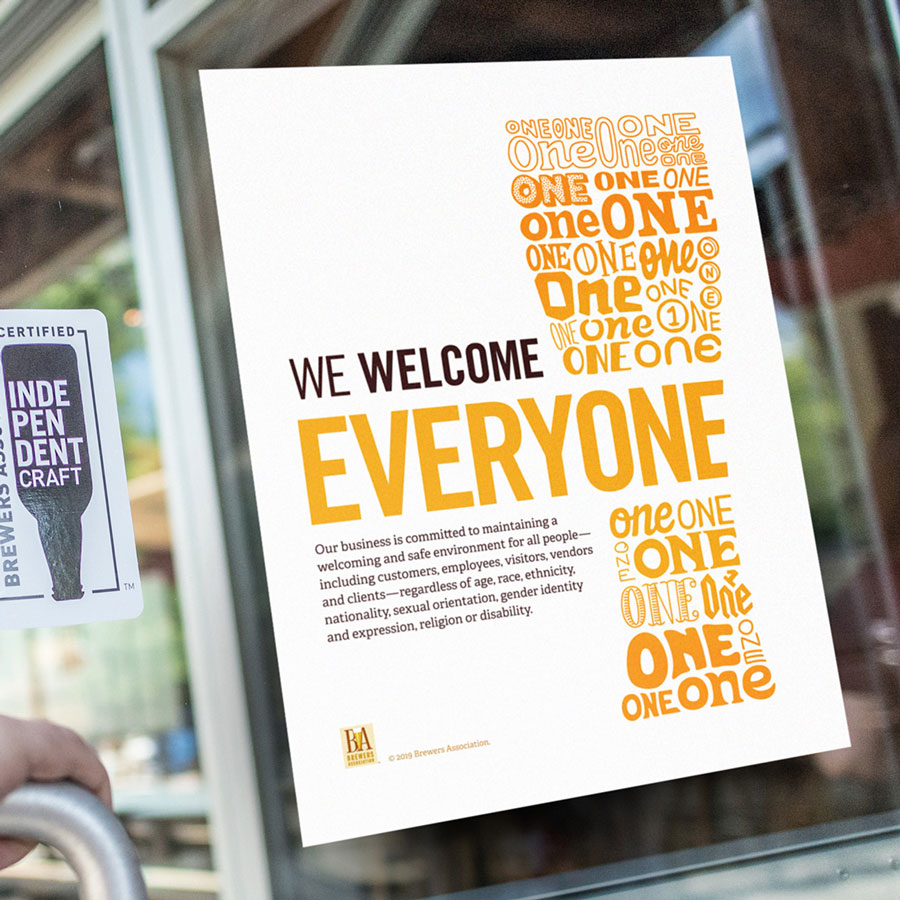 BCC hopes that educating its members and being a place where people of color and the LGBTQ+ community can see others like them in the industry will make a change in Minnesota. Louder hopes that BCC leads to more diversity in the industry, and people of color putting down roots in Minnesota.
"We should see more people of color because of our group and seeing more representation in the industry," he said.
BCC member Gabe Gutierrez, a craft beer enthusiast who does not work in the industry, said he looks forward to learning more about beer in a setting that reminds him more of home. His Cuban ethnicity did not make him stand out in his hometown of Miami, where the Miami-Dade county has a population that is nearly 70 percent Hispanic or Latino.
"When I moved up here almost four years now… that's really when I'm like, 'OK, I'm starting to notice,'" he said. "Mostly these subtle, weird stares, or kind of put in these awkward situations. Especially when traveling to breweries outside of the Twin Cities."
BCC offers growth and support to inject the industry with a more diverse workforce through education. Rhodes said that one member of the group has become an assistant brewer at Inbound. A handful have found part-time jobs in the industry. And many are finding interviews when they could not get a foot in the door before.
Most of all, the weekly and monthly meetings  will remain a place where people of color can try to work together toward a more diverse industry.
"Last time we had a meeting at La Doña," Louder reminisces. "A table of people of color sharing experience, why we're there, what we're looking for. A common experience we share where we don't need to guard or check our words."
"We get to be ourselves," Sajady continued. "It's not something as people of color we get to do every day of our lives."
The death of George Floyd
On May 25, George Floyd was killed while in Minneapolis police custody. An officer of the Minneapolis Police Department knelt on his neck for nearly nine minutes.
It happened at the Cup Foods grocery store at the intersection of East 38th Street and Chicago Avenue. Sajady can see the store from her front doorstep.
"I can hear everything," Sajady explained. "I rode my bike by there later and saw the four cops at the scene. They had just started taping up the area. It was weird. It was like riding through water; the energy was so still."
Sajady has not only been out protesting. But she has opened up her home as a haven for people to eat, snack, drink water, and feel replenished.
If you followed Sajady on social media you would have seen rage and sadness because of Floyd's death.
But weeks later, she is feeling something else.
"I'm really proud of everyone involved, everything that they're doing," Sajady said. "The way they are communicating and their anger is being heard. It's beautiful. I'm very proud of everybody for being so brave. Living on this block, every single hour is a different feeling. Up or down, up or down."
Through Brewing Change Collaborative, Sajady and her co-founders are making sure friends and members are OK after protests. And they are always reaching out to check the mental health of their friends.
Brewing Change Collaborative also wrote a public letter to the Minnesota Craft Brewers Guild. It had remained silent on Floyd's death until June 3.
"Your silence is deafening, in fact," the Instagram post stated. "We need for the Guild to step up as a leader in the craft beer community, to be the voices of education and advocacy to its audience for those it aims to support. We need your support of our missions, members, and community to go beyond beer festivals and donations, to advocating for the diversity and inclusion we have all been preaching."
The Guild thanked BCC in the Instagram post thread, and since published a statement on the death of Floyd. "There is no excuse or our delay in making this statement, and we want to thank you and all members of our Minnesota craft beer community for holding us accountable."
The trio can consider this a small victory. But they know more inclusion and diversity is going to be a marathon. But it's one they've been ready for their entire lives.
"It makes me hopeful that more and more people are opening their eyes," Sajady said. She thinks that through this tragedy, and the will to do better, that perhaps this is the turning point for a better Minneapolis, and a better America.
This story was made possible by the Diversity in Beer Writing Grant, established by the North American Guild of Beer Writers in partnership with CraftBeer.com. Additional support for the grant comes from Allagash Brewing Company.
CraftBeer.com is fully dedicated to small and independent U.S. breweries. We are published by the Brewers Association, the not-for-profit trade group dedicated to promoting and protecting America's small and independent craft brewers. Stories and opinions shared on CraftBeer.com do not imply endorsement by or positions taken by the Brewers Association or its members.