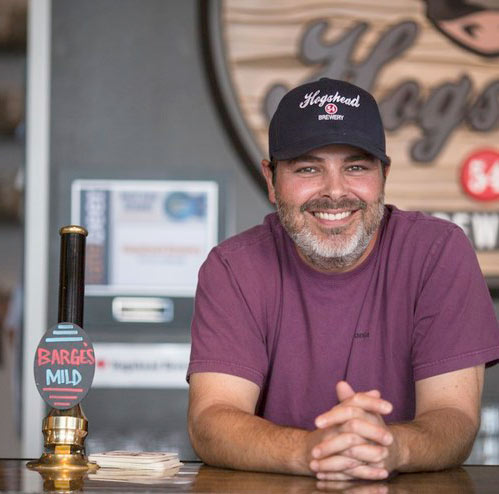 Cask Ale's Journey Into the Modern Beer World
British beer culture involves a comfortable seat in the pub and a perfectly pulled pint of fresh cask-conditioned beer. Cask ale, or "real" ale, forgoes forced CO2 carbonation and cold refrigeration for naturally occurring carbonation. Traditionally, the beer is fermented as is or with the addition of extra hops and then served in a firkin, which holds almost 11 gallons of beer.
The idea of what cask ale can and should be in the United States runs counter to the traditional parameters set by the UK-based advocacy group the Campaign for Real Ale (CAMRA). But, in a way, it makes sense. The American beer industry has pushed the boundaries of flavor, style and ingredients, and bringing that creativity to cask-conditioned beer could be considered a logical step.
However, the ever changing and evolving brewing culture in the United States has taken the cask conditioned-beer tradition and put its own spin on it. American brewers are more likely to add creative or experimental ingredients to the cask, such as fruit, wood, herbs and spices.
Cask True Believers
For the last 12 years, the Atlanta Cask Ale Tasting has been Owen Ogletree's contribution to promoting the tradition of cask beer in the South. The festival drew 650 people in 2015 with a total of 47 casks of both American and British cask ale, making it the largest cask ale festival in the Southeast.
"People think that cask ale is warm and flat," Ogletree says. "But it actually has a soft sparkle of carbonation and allows you to enjoy the fermentation character. And it's not warm—it's cool, but not too cold, so you really taste the full flavor of the beer. I just really enjoy the unfiltered, unpasteurized beer out of a cask. It tastes more like what beer should be."
Dave McLean, founder of Magnolia Gastropub & Brewery in San Francisco, says, "[Cask-conditioned ale] provides a heightened awareness for the base ingredients, and brings out all sorts of subtlety and nuance. You're able to discover the additional beauty that's already there in any well-made beer."
According to Oskar Blues' Head of Brewing Operations, Tim Matthews, "Not all carbonation is created equal. When you take a sip of cask ale that's been properly conditioned, you see the CO2 is dancing until it naturally evolves out of solution. There's an elegance to it which is almost hypnotizing."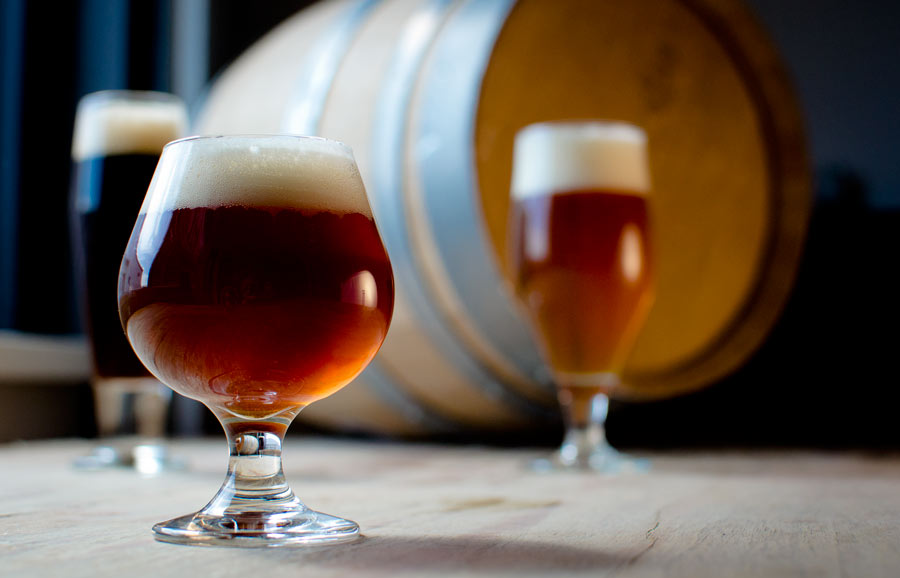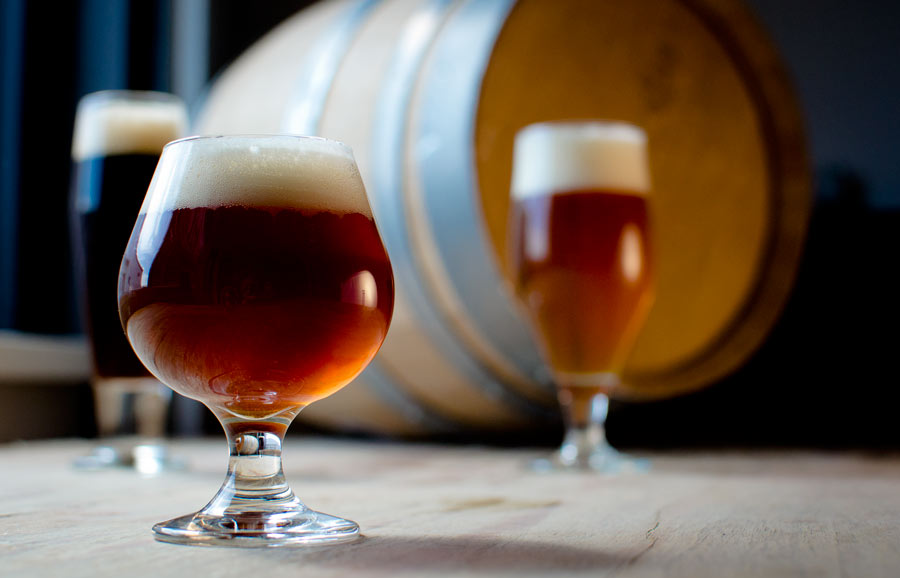 Crimes Against Cask
All too frequently, U.S. bars that serve cask conditioned beer don't know how to handle the delicate liquid, leading to an erroneous understanding of cask, according to cask ale enthusiasts at breweries such as Hogshead Brewery.
When tapping a cask, the science of brewing meets the historic artistry of the real ale tradition and mishandling the beer during the brewing or serving process leads to unpleasant looking pints of murky liquid with little of the natural carbonation that real ale lovers crave.
Jacob Gardner, brewer at Hogshead Brewery, a Denver brewery known for traditional English-style ales served on seven beer engines, lists the various crimes against cask: "Heaving the cask up on the bar right before serving. Speed venting it so that the beer loses its carbonation. Not letting it settle before serving. When you're pouring flat beer that looks like pond water, it's a disservice to the entire industry as well as the American beer drinking public."
To fight these crimes, breweries like Oskar Blues created a document which educates retailers and distributors about handling and serving cask ales and outlines what cask ale is, how it's made, its cultural significance, why it's special and how his brewery prepares it. For example, it's recommended that the brewery and distributor keep and transport the cask in the position it will be eventually served in, and moving it as seldom as possible.
The instructions include a tapping method for casks tapped on top of bars. Vent the cask one day before the event and put on the bar at least 1-2 hours before tapping. This ensures that the proper carbonation level is reached in time for service. When inserting the tap, do so gently and with as few hits as possible, so that the sediment doesn't get shaken and the beer is cloudy when served.
Experimental Casks: Evolution or Bastardization?
When breweries use non-traditional ingredients to create cask-conditioned ale, it can be seen as either groundbreaking and experimental, or as a tortuous expression of the pure version of the British ideal of low-gravity beers served without added CO2.
"There's nothing inherently wrong with casks using crazy ingredients as long as they're done well," says Stephen Kirby, owner of Hogshead Brewery. "But serve it like real ale, don't do a dog and pony show."
According to McLean, "Just because you can do something doesn't mean you should. I'm not completely against that, though. Dry hopping is a traditionally acceptable augmentation of cask-conditioned ale and [adding adjunct ingredients] comes from a really logical place."
There are several compelling reasons that breweries turn toward more creative ingredients in cask ales. One is that the market demands it. That's the case in Louisiana, according to Mark Wilson, head brewer at Louisiana's Abita Brewing, which produces around 70 firkins per month.
"People want to be part of a special event, something that's served for just one night," Wilson says. "It's the natural evolution of craft beer, which is always doing something new."
NOLA Brewing, also in Louisiana, focuses almost exclusively on experimental casks, which serves the brewery's needs as well as its consumers'. Brewery president, Kirk Coco points out, "Casks bring something unusual to the table, something that isn't what you can get at the grocery or your average bar."
Baltimore brewery Heavy Seas Beer has a robust firkin program, which allows retailers to design a personalized cask. They first choose from a selection of five base beers, then choose hops, wood treatments and adjunct ingredients. "About 90 percent of casks we sell are customized," brewmaster Chris Leonard says. "The bar owners come to the brewery and build the cask themselves, like kids in a candy store."
With American brewers, retailers and consumers excited about the enhanced flavor potential of cask ales with nontraditional ingredients, this trend has taken on a life and technique of its own. It's no longer an anomalous process—it's a part of the culture as much as traditionally prepared casks.
From the Cask to the Glass
A growing number of beer bars have worked with local breweries to attain understanding, invested in beer engines, and include storing, tapping and serving cask ale in every employee's orientation.
At The Hay Merchant, owner Kevin Floyd knew that he wanted a strong cask ale program from the very beginning of planning his beer-focused bar in Houston. He'd been exposed to the joys of drinking and selling cask-conditioned beer at his first bar and it was something he knew was part of the true beer experience. "This was the first time I had the opportunity to be in charge of my own beer program," he says. "I knew I wanted to include a beer engine in the design of the bar."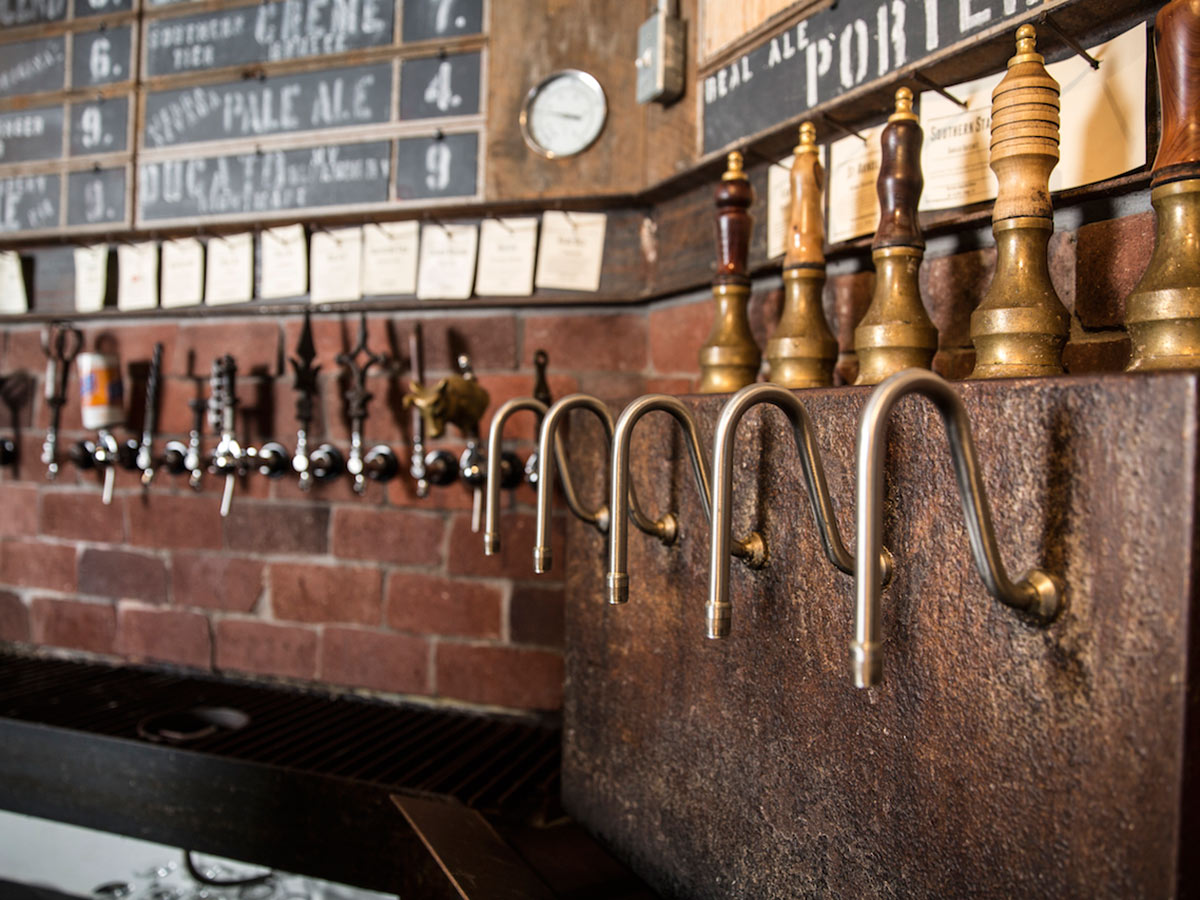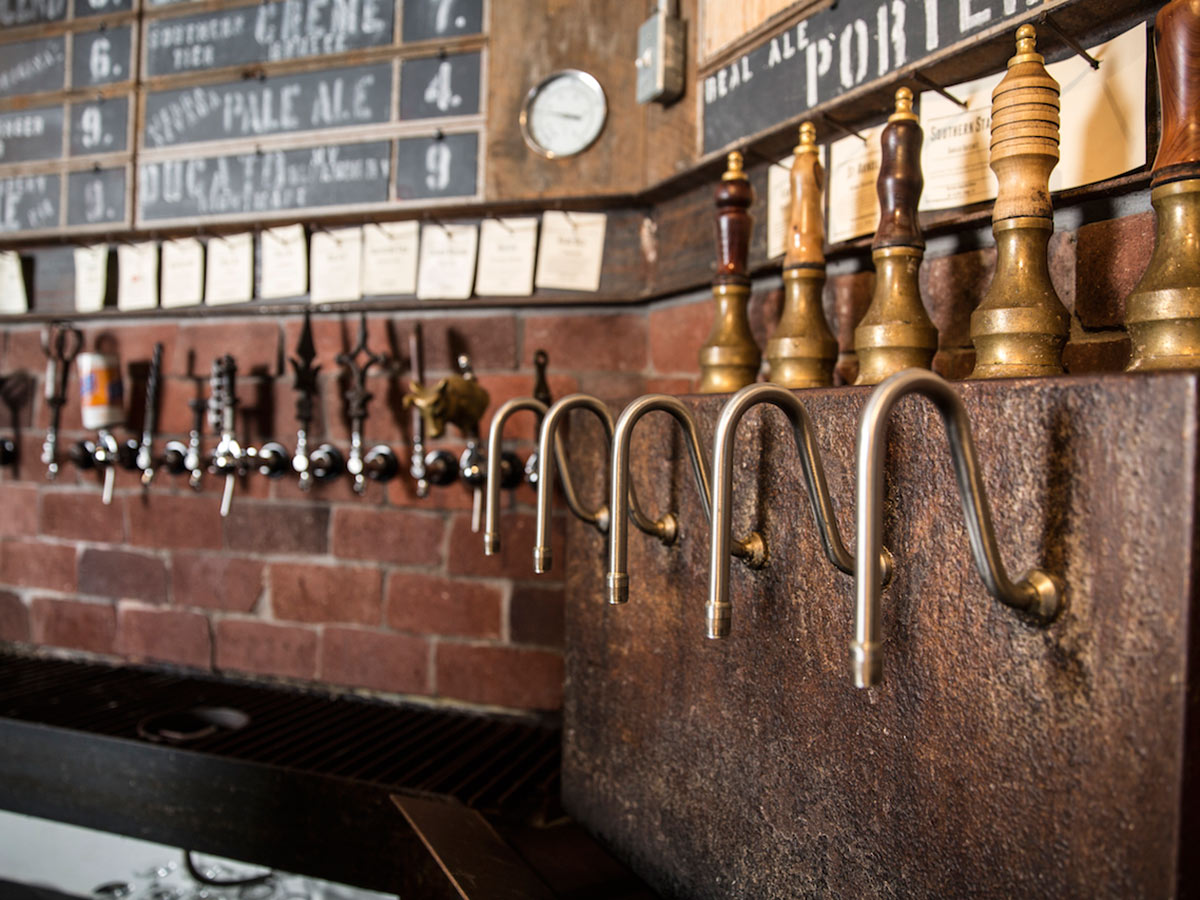 Floyd installed not just one, but five engines to dispense cask ale, an investment gamble that worked out well, selling 50 casks the first month in business and growing steadily ever since.
Dan McLaughlin, owner of The Pony Bar in Hell's Kitchen, says that his bar installed two beer engines, and sales of cask have been strong ever since. "We go through probably about four firkins a week, on average," McLaughlin says. "At the start, though, the pickings were slim. We bought casks and mailed them to breweries all over the country."
Cooperage is an often overlooked part of the casking process—the manufacture of the cask vessels themselves. Before American breweries started cask programs, the beer would often be made to order with casks the retailers sent because the breweries didn't make them frequently enough to have the proper equipment. Since more breweries like Oskar Blues, Abita, Real Ale Co. and Heavy Seas have developed in-house programs with their own cooperage, the process is much easier for today's publicans to navigate without investing in expensive casks to send out and be filled.
British-style, traditional casks can be tough to come by in the U.S., according to Avenue Pub owner Polly Watts. "Beer geeks here are interested in crazy, exotic ingredients and bars are always looking [to provide] unique beer and beer experiences."
"I get why traditionalists are upset," Watts adds. "But, you know, Americans are going to do what they want to do."
CraftBeer.com is fully dedicated to small and independent U.S. breweries. We are published by the Brewers Association, the not-for-profit trade group dedicated to promoting and protecting America's small and independent craft brewers. Stories and opinions shared on CraftBeer.com do not imply endorsement by or positions taken by the Brewers Association or its members.