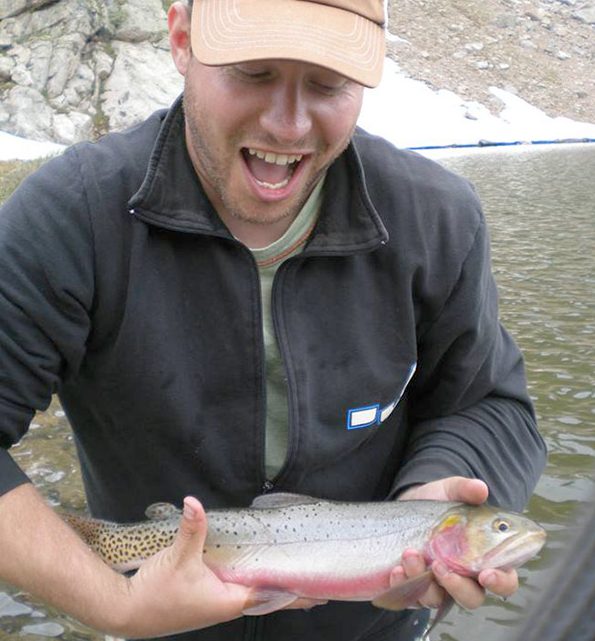 Colorado: Fish Tales and Pale Ales
At my job, I think about craft beer all day, every day. I'm not complaining! It's truly a blessing to have the opportunity to do something I'm passionate about and represent small "main street" businesses that are also passionate about craft beer. But when your passion and career revolve around the same thing, it's important to have a hobby that offers a departure from the day-to-day routine.
While beer still occupies much of my free time—thinking about beer, visiting breweries, seeking out new craft beers, homebrewing, and so on—come spring it's hard to not let my thoughts wander to my other hobby: fly fishing.
As a Colorado "native", I'm generally shunned for not being a skier or 'boarder during the winter months. I prefer to avoid I-70 and the cold. But as the winter weather diminishes and streams start to melt, I set my sights on attempting to fool some trout. Luckily, this state has unlimited opportunities to fly fish—and wherever there is outdoor fun, generally there is a small and independent craft brewery nearby. Here are a few of my favorite fishing spots that I look forward to visiting this upcoming spring and summer, and (of course!) a few of the best spots for Colorado craft beer where I'll be telling fish tales after.
Boulder Creek
From where I sit typing, it's nary a seven-minute walk to amazing trout fishing in the heart of Boulder — the perfect distance for a few casts on a lunch break. While not your normal setting for world-class fly fishing, Boulder Creek offers urban fishing without too much urban. From its banks one can hook healthy and eager wild Brown and Rainbow trout and, potentially, a contact high.
"Boulder Creek is a phenomenal little fishery," says Zach Lass, the Guide Service Manager at Front Range Anglers, a fly shop in Boulder. "Your average fish is small, but what makes Boulder Creek so unique in my opinion is the quality of the fishing in an urban environment. Even with heavy pressure from anglers, tubers, swimmers, dogs, etc. it produces day in and day out. With good bug activity and an abundant fish population, it is hard to find a better urban fishery out there."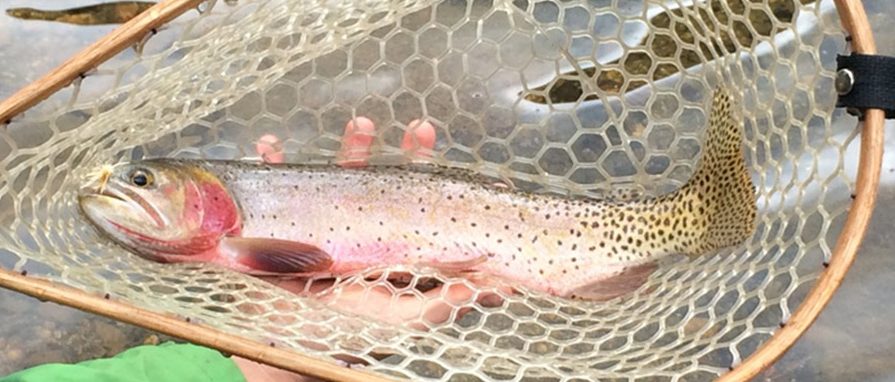 Anthony Orig (a.k.a. Craft Beer Tony) of Boulder's Upslope Brewing Co. agrees. "I love fishing this creek because of the variety of fish it holds and its proximity to town," Orig says. "Since the creek runs right by the brewery, you'll usually find me fishing there until I start slinging beers behind the bar."
If you don't have to go back to work like I do, you can walk up the bank and into West End Tavern for a pint of Upslope's Craft Lager. Of every sale, 1 percent is donated to Trouts Unlimited chapters in Colorado, Arizona, Montana, Texas and Wyoming.
I recommend hitting Boulder Creek in early spring. Within a short walk you can visit any of these craft breweries:
The Colorado River
When the salmonflies hatch on the Colorado, it's the fishing equivalent of an "epic" powder day on the slopes. Instead of huge snow flakes falling from the sky, massive stonefly nymphs climb out of the river bottom and transform into clumsy, hummingbird-sized fish candy. Hungry trout gorge on the massive insects until they are literally stuffed.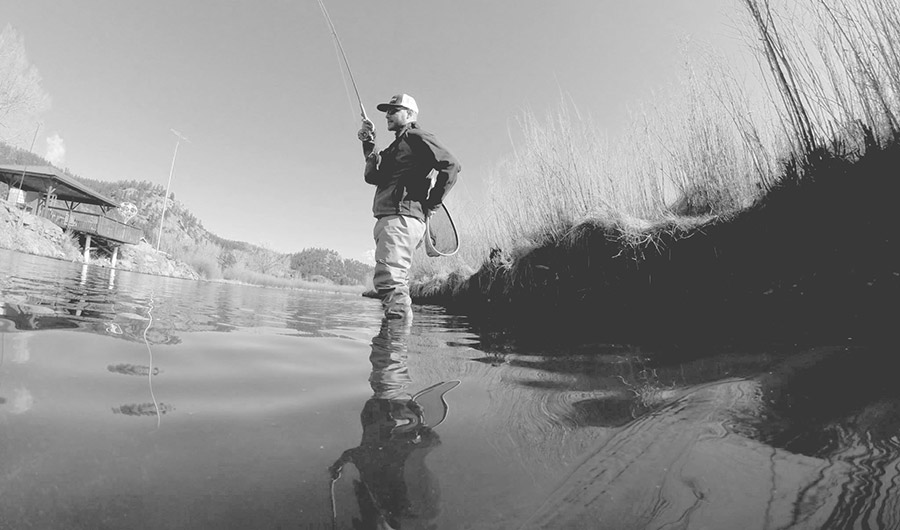 If you're lucky enough to catch the river at the right time, you are in for a treat. But salmonflies prefer to hatch during the height of spring runoff, which can make for a tough (and dangerous) time to be in a river canyon. Luckily, American Craft Beer Week is usually celebrated around the same time, so if the river looks like chocolate milk and is deemed unfishable, you can always jump back on Highway 9 towards Frisco and Silverthorne to visit these great Ski Country craft breweries — sans the ski-season crowds.
High Alpine Lakes
Solitude…and fish that might never have seen a fly. That's what always lures me to the Colorado Backcountry for feisty Brookies and Cutthroat trout. At many remote lakes and streams you can leave the nymph box behind and opt for exhilarating top-water action with hoppers, foam ants and stimulators. There isn't a tap room — or anything or anyone else — within miles of your camp, so plan to pack in (and pack out) a few brews. You can chill cans in the stream, or carry an outdoor-tested growler. There's no better end to a day in the backcountry than having a few sips while you gaze at a gazillion stars.
"I like to bring just one nice bottle," explains Danny Oberle, an avid outdoorsman who's also the Operations Manager at Denver's Crooked Stave Artisan Beer Project. "You don't want too much pack weight, so only one glass bottle will do. Being me, I'm carrying something sour. Then you have to have some cans. Crooked Stave will be canning their core line-up of Brett beers this summer, so look for Colorado Sage for your next trip. And remember, you're in the beautiful high country! Cans are great to smash down for less storage for your hike out."

Once back near civilization, I'm usually in the mood for a stop at a brewery. These breweries are used to patrons who haven't showered in a couple of days, plus many have patios so you don't have to be "that stinky group."
An escape from the everyday grind into some breathtaking scenery is great. And even though I love my job, returning to work can seem like a chore compared to a blissful day of fly fishing. But at least in Colorado, there's always a craft brewery to help ease me back into real life.
Save
CraftBeer.com is fully dedicated to small and independent U.S. breweries. We are published by the Brewers Association, the not-for-profit trade group dedicated to promoting and protecting America's small and independent craft brewers. Stories and opinions shared on CraftBeer.com do not imply endorsement by or positions taken by the Brewers Association or its members.