Beer drinkers and beer brewers can't seem to get enough hoppy beers, but when it comes to finding enough of the desired varieties of hops, the struggle is real.
No, there's no need for mass chaos around a hop shortage, and no your favorite IPA beer isn't going extinct anytime soon. Breweries large and small, though, have been forced in recent years to find inventive ways to utilize more and more varietals of this beloved crop in small doses.
One solution for navigating expensive, coveted hop contracts is to experiment with newer hop varieties. Breweries across the country are developing rotating hop beers and series of beers that feature new hops each brew. This rotation grants brewers more access to hop varieties and ultimately gives beer drinkers more options.
(MORE: Brewers Association Releases Top 50 US Craft Breweries)
Experimental Hops Bring Flexibility to a Flagship Beer
At Boneyard Beer in Bend, Oregon, the majority of beers brewed belong to the IPA category (RPM IPA, anyone?), which means a major focus on sourcing hops.
"Quite honestly I built RPM to hedge against volatility and hop supply, hop flavor, and hop pricing," Co-Owner and Brewmaster Tony Lawrence says earnestly. "We have five or so different hops in RPM at just about equal percent by weight. Some are the supermodel designer hops that are 10 dollars a pound and they're volatile. They're not always available or their harvest year isn't of the quality you expected from them … and the other hops are bet on what the farmers are planting."
Those five or so hops that RPM is built from, Lawrence says, can be swapped out depending on harvest, availability and price.
"Now as certain varieties become unavailable and the price point becomes too high, I can probably find another hop and mix that into the solution," Lawrence says, "and each rendition of the recipe still tastes just like RPM."
The RPM hop bill was built from an economic standpoint, Lawrence explains. That model has proved sustainable for the company's flagship beer, which represents a huge percentage of Boneyard's production. The brewery has expanded into a large production facility with a 50-barrel brewhouse, on which Lawrence and crew plan to experiment with new hop varieties.
"The consumer just wants new beer all the time," Lawrence says. "Now that we've covered our home bases we're getting ready to have some fun with some new hop varieties, some new hop concepts, whole flower hops, whimsical applications and techniques … anything we can think of."
(MORE: Blood Alcohol Content Calculator)
No Recipe is the Same Twice
In Asheville, North Carolina, Burial Beer Co. rarely serves the same beer twice, especially when it comes to IPA.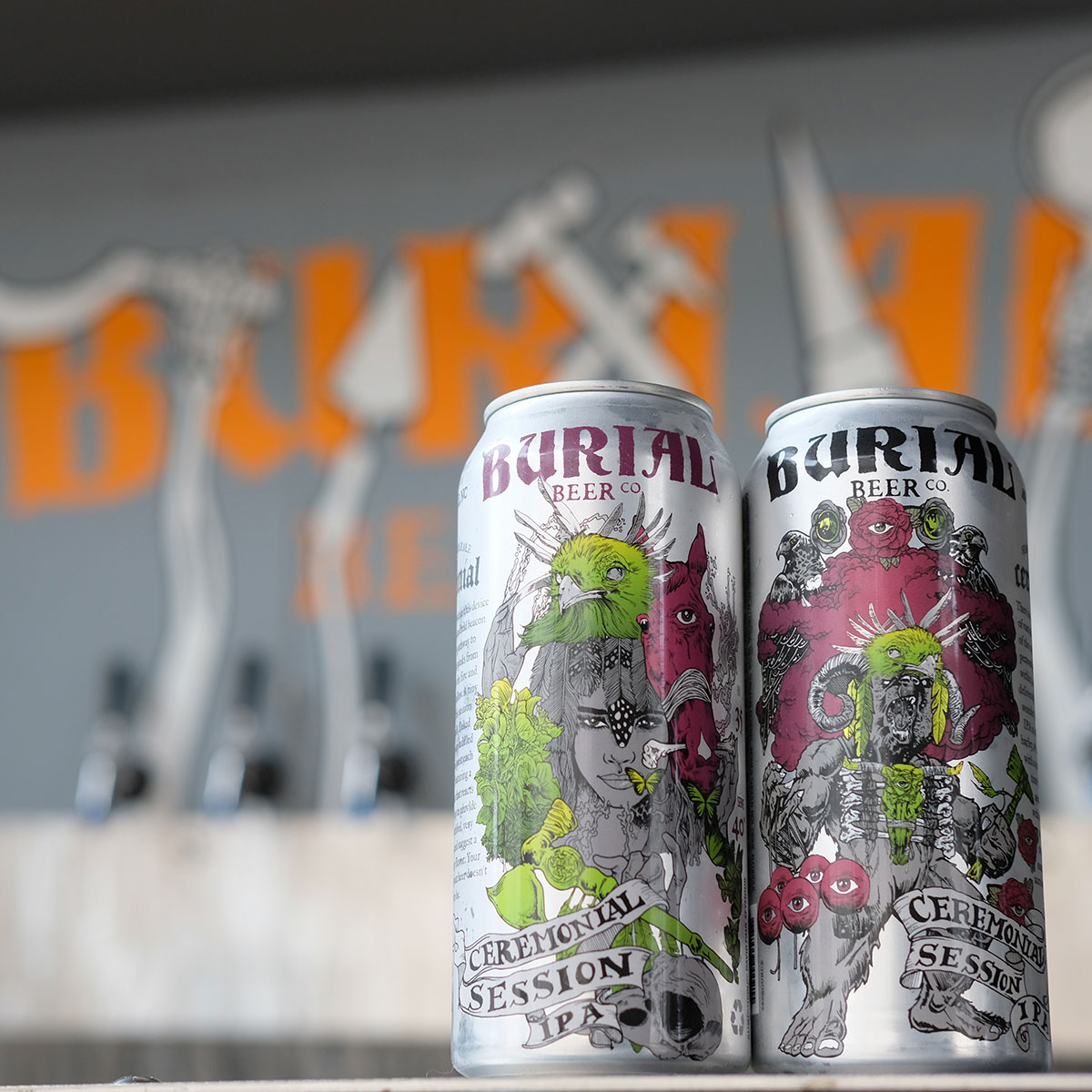 "We try everything; no one recipe is the same twice," says Co-Owner and Head Brewer Tim Gormley with pride. "We're playing around with different hop varieties, timing and temperature, yeast, blending yeast … we're in the ever-going quest to find the perfect IPA while remembering that 'perfect' is in the eye of the beholder."
Burial's canned Ceremonial Session IPA features a different hop variety each batch. "This beer has a lot of complexity and body for such a low gravity beer, and it's made more complex with each different hop we use," Gormley says.
As some hops get more and more difficult to obtain, he continues, this beer series gives Burial flexibility. Not to mention customers love tasting the differences from batch to batch.
"Ceremonial is the future of IPA," he proclaims.
Brewers Play with Variables from Hops to Brewing Techniques
Another brewery bringing IPA into the future is Cannonball Creek Brewing Company in Golden, Colorado. Well-known for its multiple award-winning Featherweight Pale Ale and recent Great American Beer Festival® winner Trump Hands Session IPA, Cannonball Creek lives up to its reputation as a hop-centric and hop-savvy brewery.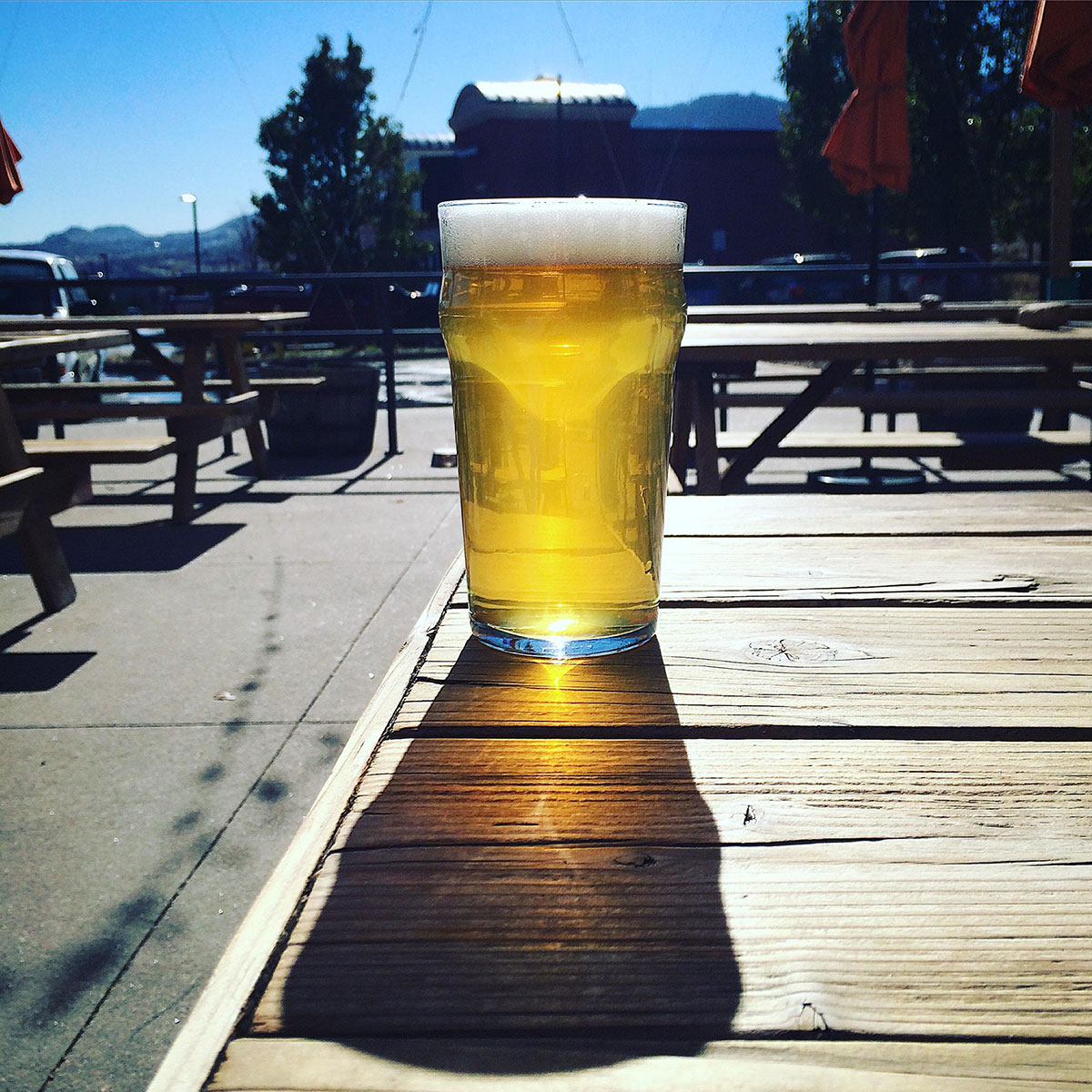 (MORE: How I Got a Job in Craft Beer)
In an effort to continue educating themselves about the crop and to keep multiple IPAs on tap, the brewers at Cannonball Creek created Project Alpha. Each batch of this IPA represents different hop variety, hopping techniques and grain bills.
"The thought process was that we would change specific variables across batches, discover what we thought worked the best and then apply those techniques/ingredient choices to make our house IPA the best IPA we could possibly produce," says Co-Founder and Head Brewer Brian Hutchinson.
Hutchinson and crew have experimented with a multitude of hops— Citra, Galaxy, Mosaic, Mandarina Bavaria and Simcoe to name a few.
"One of my favorite newer hop varietals is Hallertau Blanc out of Germany," he says. "It has wonderful aromas of tropical fruit and white grapes balanced by a pleasant herbal character reminiscent of lemongrass."
Hutchinson believes that experimental hops brings something unique to the table.
(MORE: Beer Styles Beginners Should Try)
"Often the most interesting hop profiles are achieved by identifying the individual characteristics of each hop and then figuring out how to blend varieties to achieve the most balanced and dynamic flavor profile," he says.
Hutchinson preaches to the craft brewer choir when he says, "I absolutely believe that experimental hops will have a significant impact on the flavor profiles of future IPAs. Not only do they allow for flexibility, but as certain experimental hops become the next big mainstream hop (à la Mosaic), they allow for breeders to identify what characteristics brewers are looking for and tailor their genetic programs accordingly."
Experimental hop exploration isn't just creating sustainable business models and pleasing curious consumer palates, it's also providing vital feedback and research for hop growers. It seems these brewers are on to something, and they're keeping us on our toes anticipating each batch.
CraftBeer.com is fully dedicated to small and independent U.S. breweries. We are published by the Brewers Association, the not-for-profit trade group dedicated to promoting and protecting America's small and independent craft brewers. Stories and opinions shared on CraftBeer.com do not imply endorsement by or positions taken by the Brewers Association or its members.