"Support your local brewery" is beginning to take on an entirely new meaning.
Many craft beer enthusiasts are familiar with the Brewers Association stat that more than 75 percent of legal-drinking-age adults live within 10 miles of a brewery. But most breweries haven't had the luxury of living as close to their ingredient suppliers. A brewer on the East Coast still, for the most part, is likely sourcing the lion's share of its hops from the Pacific Northwest and its malt from Midwestern malt houses that source grain from big barley-growing states like Idaho or Montana.
(MORE: Find American Craft Beer Week Events Near You)
That slowly, but surely, is changing as craft brewing, over the past couple of decades, has become a nationwide phenomenon and brewers have increased their focus on all things local. And, more and more, that's become a two-way street, with "local" becoming as much a part of buying as it is selling. And demand has reached a point where it can, to some degree, sustain smaller, more regionally focused boutique suppliers. Massachusetts-based Valley Malt, founded in 2010, is one such supplier.
"Our whole objective is to source from New England and serve New England, keeping that circle, that orbit," says Valley Malt owner and maltster Andrea Stanley. "We occasionally get requests for malt to be shipped outside of our area, but 90 percent is within New England."
"We started with a very specific vision in mind: to get all of our ingredients from within 200 miles of the brewery." Nicole Carrier, Founder of Throwback Brewery
Among its customers is North Hampton, N.H.-based Throwback Brewery, also founded in 2010, with a mission very much in line with Valley's.
"We started with a very specific vision in mind: to get all of our ingredients from within 200 miles of the brewery, and a large part of that is the malt," notes co-founder and president (and, incidentally, Stanley's cousin), Nicole Carrier.
Each year Throwback inches closer to fully realizing that vision. Depending on the individual beer, grain bills range between about 55 and 100 percent locally sourced malt. The year-round Love Me Long Time Bohemian-style pilsener is on the top end of that range, with all of its grain coming from within a 200-mile radius.
Throwback is also getting between 30 and 40 percent of its hops from a nearby grower and the brewery recently moved to a farm and started growing some of its own. Additionally, Throwback sources local fruits and vegetables for many of its specialty beers, such as New Hampshire-grown rhubarb and jalapeños for its seasonals Rhubarb Wit and Spicy Bohemian Jalapeño Pilsener, respectively. Growers in the Granite State also supplied the 70-plus pounds of watermelons that went into a batch of its Watta Melon blonde.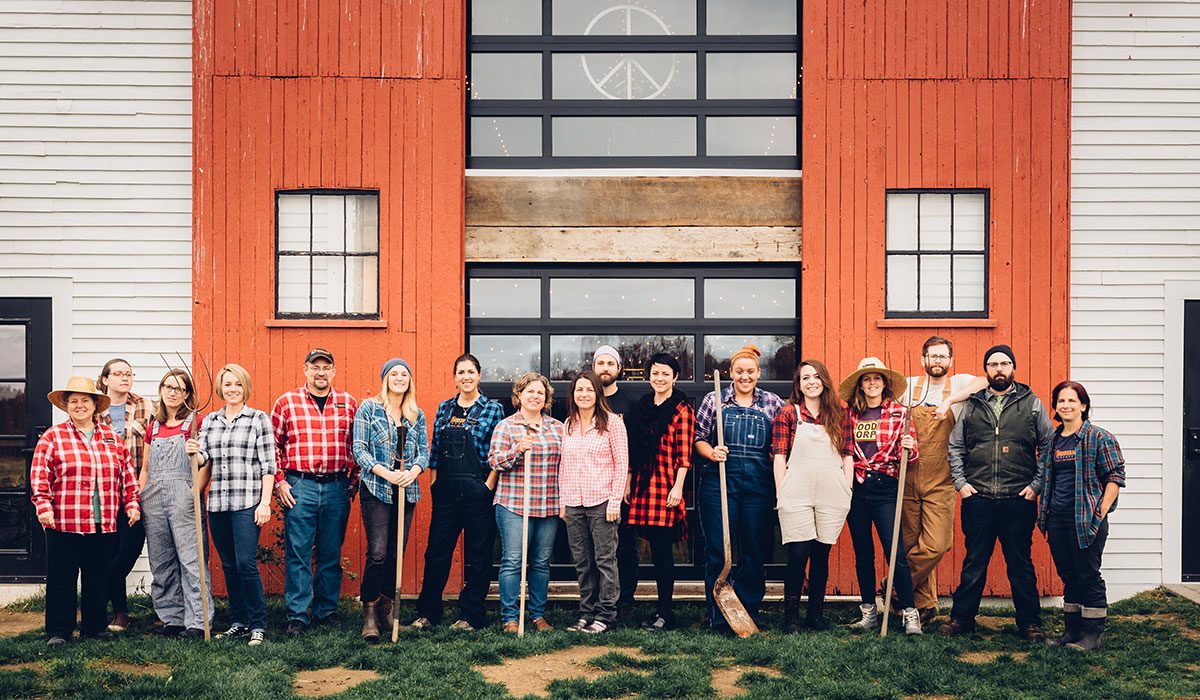 "For us, it certainly rings true that people really want to support the local economy," offers Throwback co-founder and head brewer Annette Lee. "More and more breweries are doing it and more and more consumers are demanding it."
Lee and Carrier credit suppliers like Valley Malt, which launched just before Throwback started up, for helping make that possible.
Valley's Stanley is also a founding member and president of the Craft Maltsters Guild, a four-year-old organization that boasts some 30 members in the U.S. and Canada now, including a few farm-to-glass breweries and distilleries that malt their own grain.
What is Craft Malt?
A decade ago the notion of a "craft maltster" didn't even exist, let alone warrant its own trade organization. The guild defines craft malt as "a finished malt product, produced from a variety of grains including, but not limited to, barley, wheat, rye, millet, oats, corn and triticale," the majority of which (more than 50 percent by weight) are made with locally grown grains (those within the region of the particular malthouse). A craft malthouse is defined as a business that produces between 5 metric tons and 10,000 metric tons of craft malt per year. To fit the definition, no more than 24 percent of a craft malthouse may be owned by a non-craft malthouse–similar to the Brewers Association's 25 percent ceiling on non-craft-brewer ownership of its individual members.
"We were the first malt house to establish ourselves east of the Mississippi in at least 100, if not 150 years," Stanley points out.
And Valley ultimately helped pave the way for a burgeoning industry of independents.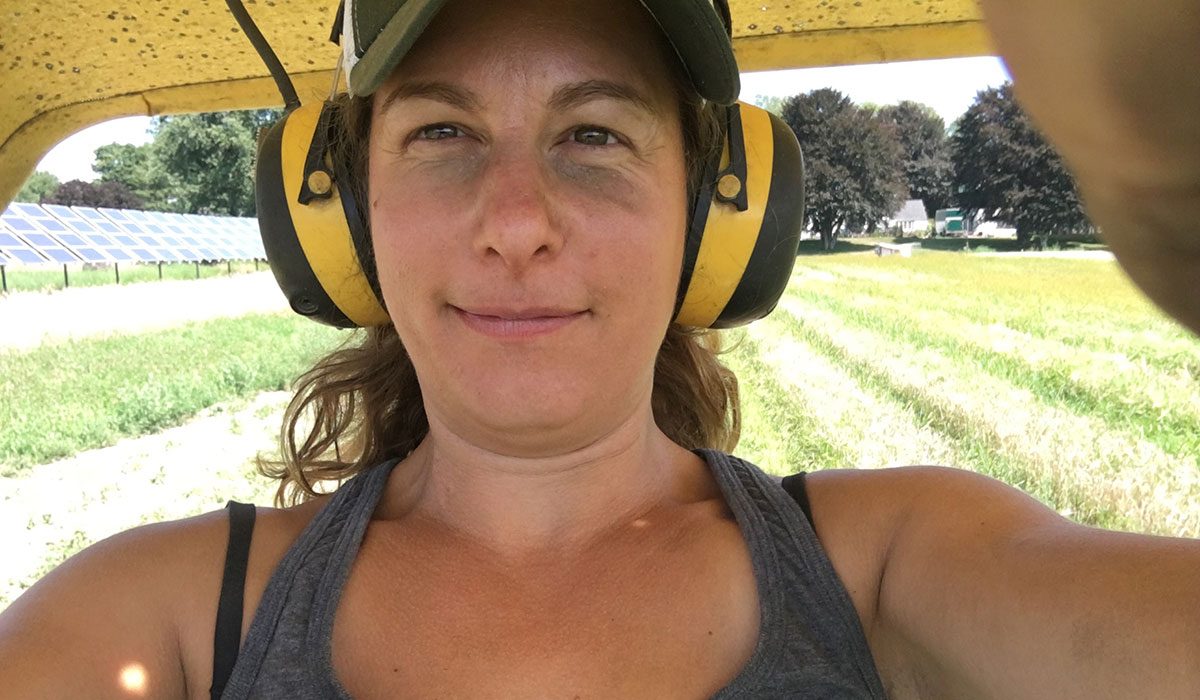 (MORE: Find a U.S. Brewery)
"Seven years ago, no one was really growing malting barley on the East Coast," Stanley recalls. "No breweries were really able to use any local grain or malt in their beer. Until we opened our doors it was not a possibility to have that kind of connection to local soil — only with some of the herbs and fruits brewers were adding to their beers, but not on the malt side of things."
Craft malt may seem like a new concept, but it's really the return to a business model that's as old as American brewing. In the nineteenth and first half of the twentieth centuries, maltsters, like brewers, were, largely, local and regional businesses before massive waves of consolidation defined the mid-twentieth-century.
"What has happened over the last six or seven decades is that all of the barley growing moved out toward the west — Idaho, North Dakota and Montana are the biggest barley-growing states in the U.S.," Stanley explains.
Innovation is the Key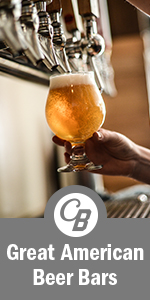 Bringing it back east (not to mention other parts of the country) isn't without its challenges. With most of the grain farming concentrating in a few Western states, the crops have been bred over the decades to adapt to that region's relatively dry climate.
Humidity and greater rainfall, on the other hand, characterize the Northeast.
"Barley is probably one of the most adaptable crops out there," Stanley says, "but the breeding has become so narrow because of the consolidation of where barley is being grown."
Local growers and craft maltsters have been working to develop barley varieties that thrive in areas, like New England, with more precipitation and humidity.
(MORE: Top 50 U.S. Craft Brewers by Volume)
And as the quality of those grains improves and evolves, it'll further enhance brewers' and consumers' ability to buy local. It'll also help brewers capture more of the regional terroir, or as the Throwback founders like to call it "beeroir," beer that has a taste of place. And some of the excitement such a notion brings to beer stems from the fact that, like the weather, that taste is always changing.
"We embrace the seasonality and some of the variability that comes with local ingredients," says Lee. "We know breweries that rely on the consistency of big malt houses and I see that as playing a part with some breweries just starting up."
It certainly can be more expensive for brewers to support small, craft suppliers and that usually means a slightly higher cost for the consumer. But in the end, it's all about value and passion.
"Unfortunately it's easier for some breweries to just buy at a certain price point," Lee admits. "You have to really believe in this type of local agriculture and all of its benefits."
CraftBeer.com is fully dedicated to small and independent U.S. breweries. We are published by the Brewers Association, the not-for-profit trade group dedicated to promoting and protecting America's small and independent craft brewers. Stories and opinions shared on CraftBeer.com do not imply endorsement by or positions taken by the Brewers Association or its members.