2018 may have belonged to the hazy IPA, but 2020 could be the year of the low-cal IPAs.
Bell's Light-Hearted is among the most recent entrants in the low-cal craft beer space. The Michigan craft brewery tweaks the timeless, award-winning recipe of Two Hearted to arrive at a lower 110 calorie count. Bell's Brewery Communication Manager Josh Smith says the reason for creating the low-cal IPA was simple: beer lover demand.
"We recognized that there was an opportunity to give beer lovers–Two Hearted fans or not–an option that had everything they were looking for: lower calories, a lower ABV and all of the deliciousness that is Two Hearted," he says.
Bell's Light Hearted Ale is among the most recent low-cal IPA releases. Odell Brewing introduced Good Behavior (110 calories, 4% ABV) in fall 2019, echoing similar motivation of meeting beer drinkers in the "better for you" beer space.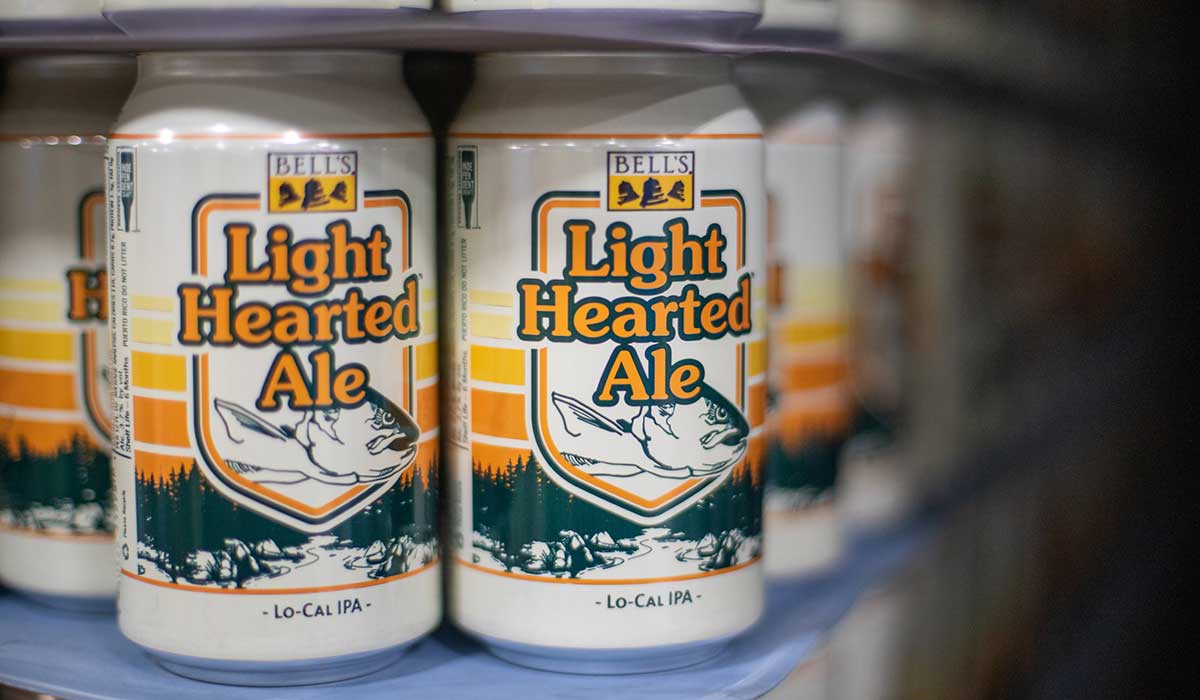 "We love light, sessionable beers after a bike ride, hike, or summiting a 14er…Most of the beers in the market that fit this bill are light lagers and we simply love hops too much to not try to create a lighter, lower calorie IPA that would be perfect for all these moments," says Odell Brewing's Community Manager Kristen Wood.
Deschutes Brewery took the opportunity to take the trend even further by combining it with the hazy IPA beer style. The result is their recently introduced WOWZA! hazy pale ale (100 calories, 4g carbs, 4% abv). According to Deschutes' VP of Marketing Neal Stewart, the creation of WOWZA came from the brewery's ambitious innovation program.
(#SeektheSeal: Seek the Independent Craft Brewer Seal)
"We saw an opportunity to innovate within this space while offering something that is very much on trend, which is what led us to a hazy pale ale. We wanted to 'embrace the impossible'…[brew a] low ABV hazy pale ale that checks all these boxes and still tastes great."
Oskar Blues fell back on its decades of experience making big, burly IPAs to craft its low-cal IPA. Aaron Baker, Oskar Blues' senior marketing manager, says the inspiration behind the brewery's buzzed-about One-y Low-Cal Hazy IPA (100 calories, 4% abv) was the ability to appeal to drinkers who have enjoyed previous IPAs from Oskar Blues.
"We wanted to brew a beer that could satisfy a range of beer drinkers, from hardcore IPA lovers to those who prefer something more sessionable," he says.
Brewing a Low-Cal IPA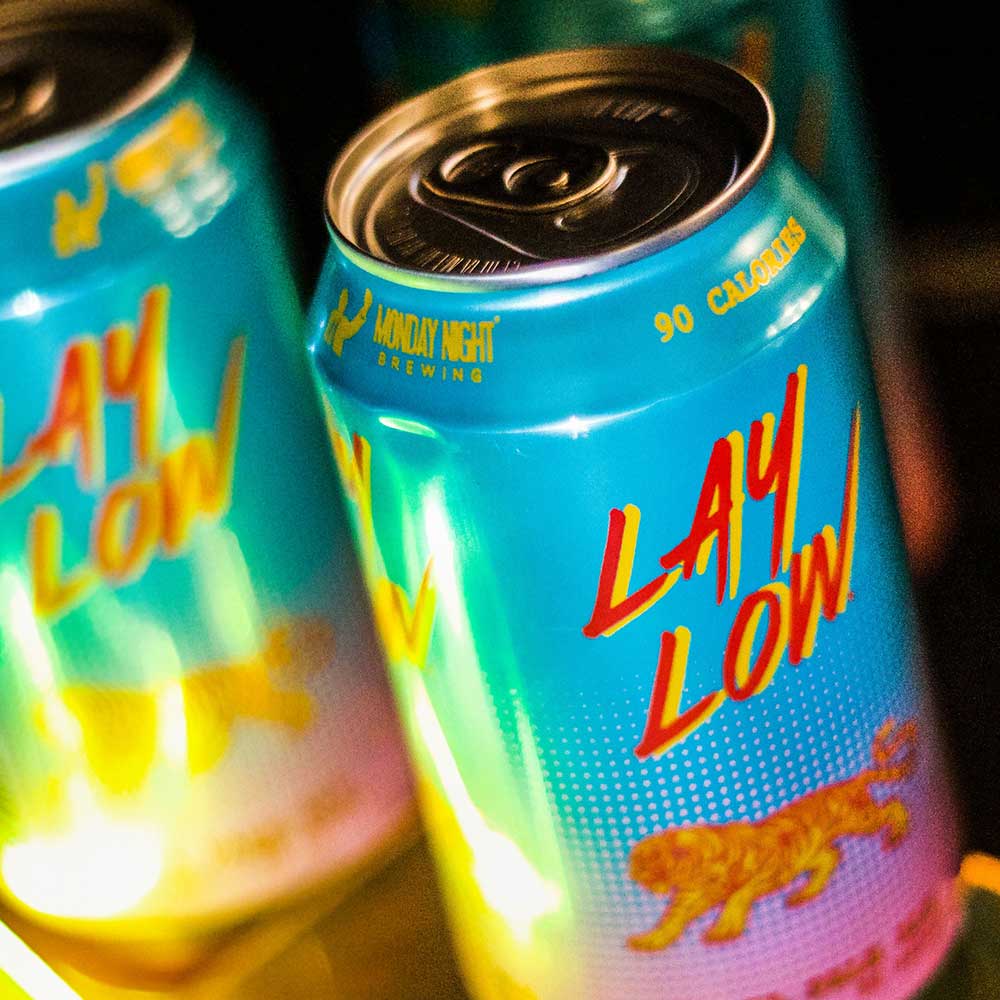 With the influx of low-cal IPAs comes the introduction of new ingredients that help remedy the complex equation of delivering the full-flavored beers drinkers have come to expect, but with lower calories and ABV.
Atlanta's Monday Night Brewing made light of its own new creation, Lay Low IPA (90 calories, 3.2% ABV), in a press release, calling it "something totally unoriginal." But the brewery explained it's a difficult style to perfect.
(More: Independent Craft Breweries and Employee-Ownership)
"It turns out that's pretty hard to achieve," says co-founder Jonathan Baker, "but using science, dedication, and the spirit of the mighty tiger, we think we've finally nailed it."
To achieve a balanced body with traditional hazy and West Coast IPAs, one common technique for brewers is to boost the sugars in the malt bill to level out the bitterness, which adds to the beer's calorie count. A new fix is the addition of monk fruit, which adds sweetness but not calories. The wonder fruit is present in both Dogfish Head's Slightly Mighty (95 calories, 4% abv, 3.6g carbs, 1g protein and 0g fat per 12oz serving) and Hi-Wire Brewing's new Go Getter low-calorie IPA (100 calories, 4% abv).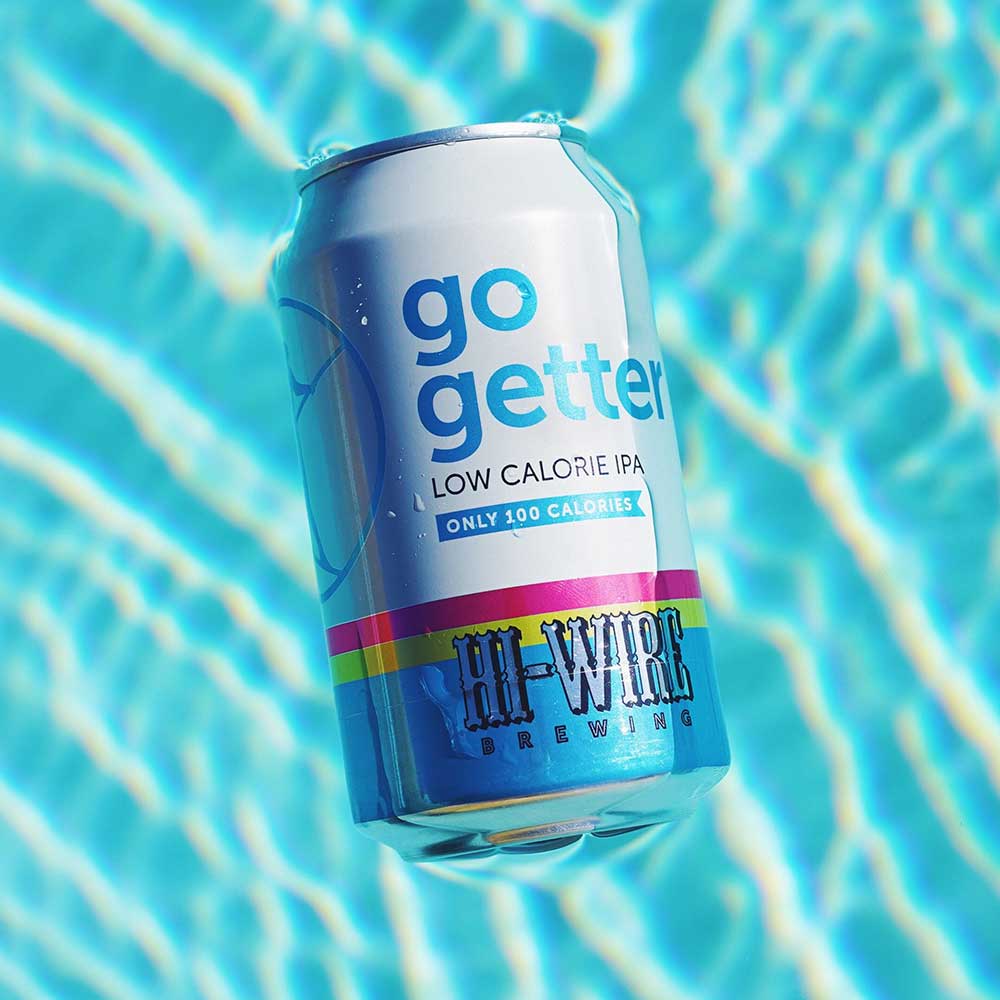 Firestone Walker took a very tactical approach to the creation of Flyjack low-cal IPA (96 calories, and 4% abv), delicately weighing how many calories they could allocate to drive a memorable hazy hop flavor in a 12oz package. After accounting for the 4 percent of alcohol content (which seems to be the standard level for low-cal IPAs), Walker says the brewery had about a quarter of the calorie allocation (roughly 24 calories) to hit the requisite flavor notes, which was a "riddle and a huge challenge for the team."
The solution for Walker and team was the addition of the new Strata hop, which is designed to deliver more hop aroma in a smaller quantity, along with an "expressive" yeast strain which they say heightens the esther and fruitiness of the beer, creating a flavor-laden beer at a lower calorie count.
"Personally and professionally, I am happy to have a beer I can drink that spaces out the calorie count; I drink a lot of tasty beer," says founder David Walker.
(Editor's Pick: Sierra Nevada's Resilience IPA Inspires Aussie Brewers After Devastating Wildfires)
Low-Cal Could Prove to be Big Win
According to Neal Stewart, Deschutes' low-cal hazy pale ale was launched in conjunction with the news that the brewery was to be the sponsor of Portland Trail Blazers Radio Network back in October. The soft launch quickly led to a huge sales uptick as WOWZA! became Deschutes' best-selling beer at the Moda Center, which is where the Blazers play their NBA games.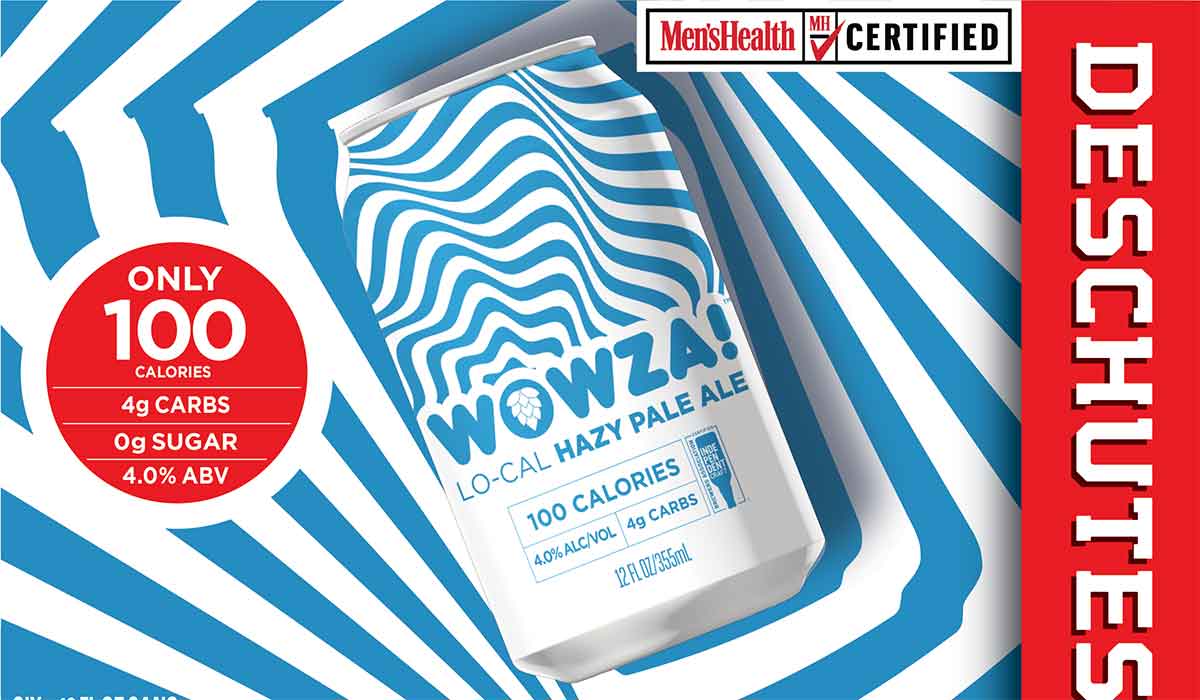 With a clear hit on their hands, Stewart and the team decided to expedite their launch schedule to align it better with a period where many drinkers become more calorie-conscious: January.
"Distributor orders wiped out our initial forecasts and we've added several additional brews to the schedule to keep up with demand," said Stewart.
While people drinking a low-cal IPA wouldn't technically be participating in the popular month-long sobriety trend dubbed Dry January, being thoughtful with their beer purchasing and consumption habits is a clear consumer trend that doesn't seem to have a 30 day expiration date.
CraftBeer.com is fully dedicated to small and independent U.S. breweries. We are published by the Brewers Association, the not-for-profit trade group dedicated to promoting and protecting America's small and independent craft brewers. Stories and opinions shared on CraftBeer.com do not imply endorsement by or positions taken by the Brewers Association or its members.