Can you imagine if your parent was your co-worker? Walking into work every morning to be greeted by a family member has perks as well as disadvantages. That's the situation these mother-daughter beer teams are navigating each day. See how they're inspiring each other to build businesses that they're proud of.
Marilyn & Jennifer Edwards | 4J Brewing Company | Houston, TX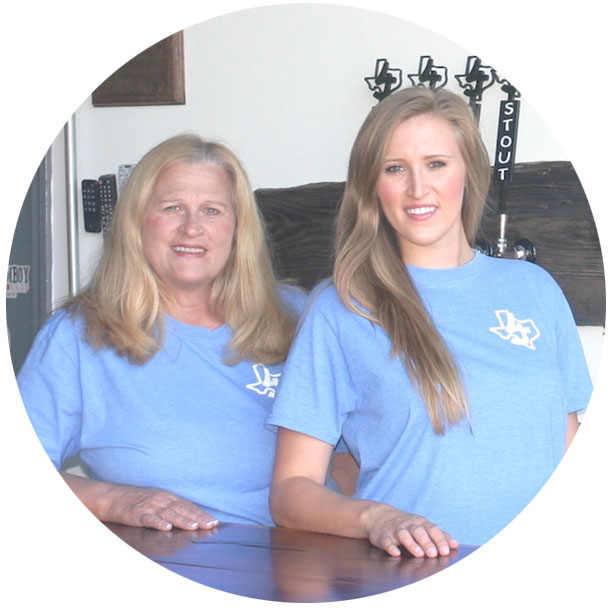 Jennifer started homebrewing with her dad, Larry, after she graduated from college. Their beer was a big hit at family events, so Jennifer and her mom, Marilyn, turned their hobby into a business. 4J Brewing, named for Jennifer and her three sisters — Jackie, Joanna, and Jessica — opened in Houston, Texas. While Jennifer and Marilyn run the day-to-day business, the other three sisters help on the weekend.
Jennifer, who has always wanted to become a business owner, admits that working with family is very hard but also very rewarding. "No matter what happens . . . you truly care for the well-being of the other person and want to see them succeed and see the company succeed," says Jennifer. She says giving up isn't an option, which keeps them motivated. She enjoys brewing beer for a living and says she loves waking up every day to work in craft beer. "The industry is so amazing and welcoming and we are so honored to be a part of it," says Jennifer.
(READ: What to Expect When Your Spouse is Expecting a Brewery)
---
Christine Celis & Daytona Camps | Celis Brewery | Austin, TX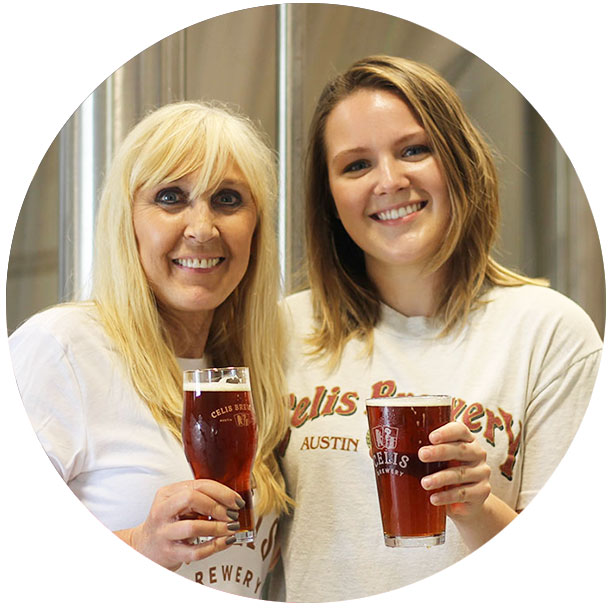 The late Pierre Celis, a Belgian brewer, is known for resurrecting the popularity of the Belgian-style witbier with his Hoegaarden beer. Christine worked with her father and fondly looks back at those times with her dad, who died in 2011. When Christine's daughter Daytona decided that she wanted to follow in her grandfather's footsteps, Christine was more than happy to support her. The pair continued Pierre's legacy in 2017 when they reopened the brewery, exactly 25 years to the day the original Celis Brewery opened.
Daytona says she's learned so much working with her mom. She's learned to "never give up, be persistent and as strong as you can. Every day I'm learning new things [from my mom]. We're learning together," Daytona says. Christine has learned to be a leader who adapts to the changing times. "Whatever worked in the 80s and 90s doesn't necessarily work now. You have to adapt," says Christine. The mother and daughter pair attributes their ease of communication to their great working relationship. Christine also believes that quality time and their passion for the brewery and beer is what makes their relationship so strong.
---
Carol, Trina & Tatum Cochran | Horse & Dragon Brewing Company | Fort Collins, CO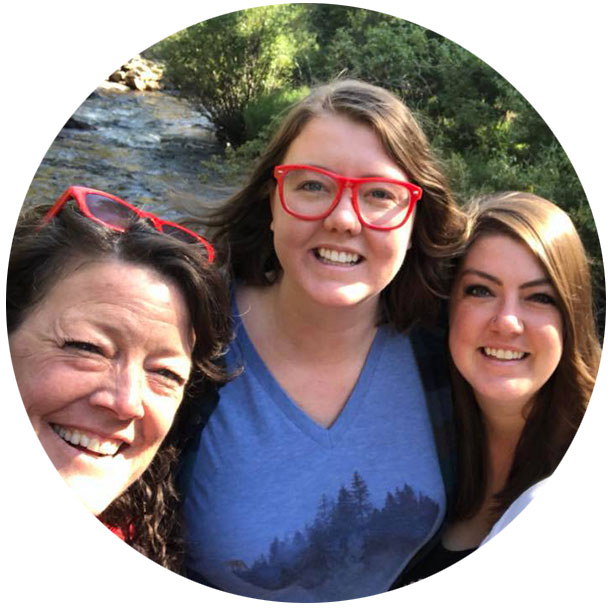 Carol Cochran founded Horse & Dragon Brewing Company with her husband Tim. Her daughters Trina and Tatum Cochran have worked at the brewery since it opened in May 2014. Over the years, Trina has become a "Jane of all trades" handing everything from graphic design to payroll. Tatum fills in at the Fort Collins brewery part-time. Carol says she enjoys working alongside her daughters and seeing them navigate adulthood in a professional setting "It's a rare blessing and we treasure it," says Carol.
Carol has learned a lot from working with her daughters. "They are both incredibly independent thinkers and provide some great counterpoint to what I'm thinking," she says. Trina and Tatum have learned how to stand their ground on decisions important to them and demonstrate their knowledge base to their parents. "Getting to spend time with them is the greatest thing . . . I feel incredibly lucky to get to work with my family," says Tatum. She says working together has strengthened their bond as a family. She feels grateful to be a part of the dream her mom and dad had before she and her sister were born.
---
Amanda & Piper McLamb | Resident Culture Brewing | Charlotte, NC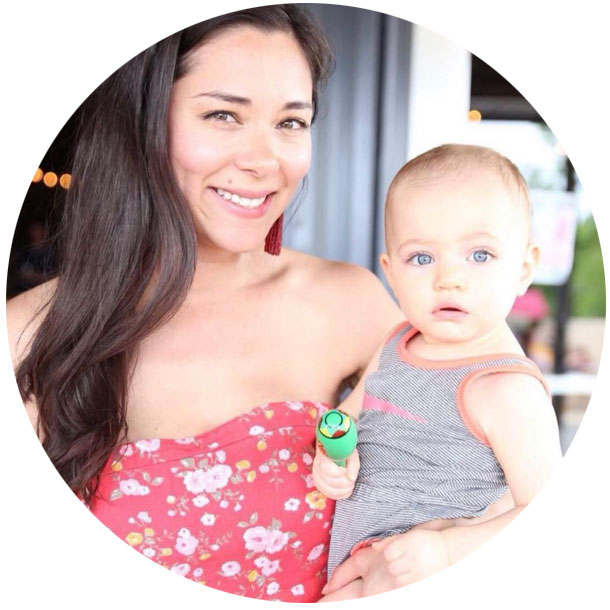 Amanda and her husband Phillip McLamb opened their brewery in September 2017. While they were working hard to convert a warehouse that had been in her husband's family since 1982, Amanda was also pregnant with their first child, Piper. She was around five-month-old when they opened their doors. Their Resident Culture family has watched her grow from a little baby into a walking, talking and running toddler. "She has a lot to say, loves to give hugs, high fives, and pounds. She's the mayor [at the brewery]," says Amanda.
Amanda says opening a brewery while having her first child made for some quick lessons. At first, she was hard on herself when it came to caring for her daughter while handling the day-to-day business of the brewery. It wasn't until her parents reminded her of the many people who raise children in family-owned businesses. She realized that "raising children is always mayhem and beautiful chaos." Now Amanda's happy that she gets to demonstrate hard work and a strong work ethic to her daughter every day.
---
Jackie & Desiree Cullen | River Styx Brewing | Fitchburg, MA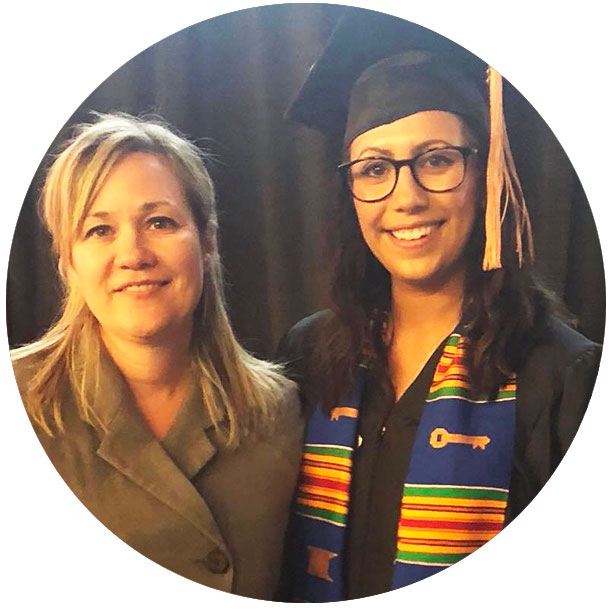 When Jackie and Scott Cullen signed the lease for their brewery and taproom, their daughter, Desiree, immediately stepped in to help when she realized how much effort the business involved. "She quickly became a staple to the core team helping with the build out, staffing, opening and beyond," says Jackie.
When they started to work together, Jackie and Desiree realized that they were both leaders with strong personalities. Creating clear definitions of roles and responsibilities was one of their earliest takeaways. "We realized all our core leadership team has many different skills to offer and we quickly divided responsibilities based on strengths to create an effective team," says Jackie.
Jackie says one of the greatest benefits of running a family-owned-and-operated business is having the chance to spend time together. River Styx customers love that the brewery is family owned, which has fostered a stronger family-friendly environment within the brewery. "Our customers are the best part of the job! We love to interact with the dogs, families and guests who visit our taproom every day," says Jackie.
(LEARN: Beer Schools)
---
Anne & Brey Sloan | River Watch Brewery | Augusta, GA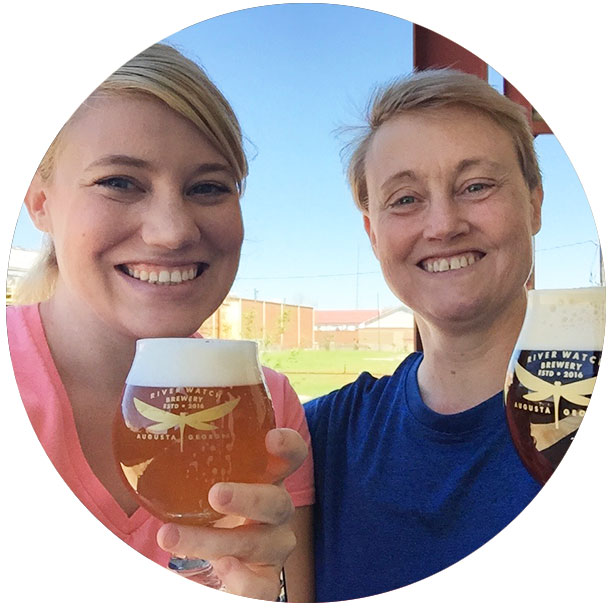 Brey Sloan had plans to open a brewery with her husband in Augusta, Georgia, which had been without a brewery since Prohibition. While Brey was at brewing school in Germany, her husband passed away unexpectedly. Their daughter and son stepped in to help Brey with the business. Anne took over brewing at River Watch.
Brey says she and Anne have very similar personalities, which has its pros and cons. They discovered that they both had complementary skills that would benefit the brewery. Anne is a certified Cicerone® and brings both a great educational background and natural sensory abilities to the table. Brey has the training and experience to teach brewing science and recipe development, so together they come up with wonderful recipes.
Brey is a retired U.S. Army Colonel and relishes the time she gets to spend with her daughter. "That really is a marvelous thing, especially after my long Army career with the separations that entails," says Brey. "We trust each other implicitly, which is a huge benefit. Beyond that, I would say that we each push each other to improve." While it's been a challenging road, Brey really enjoys the brewery life and being surrounded by friends and family. She considers herself to be quite fortunate.
---
Kathie & Erin Hickey | Streetside Brewing | Cincinnati, OH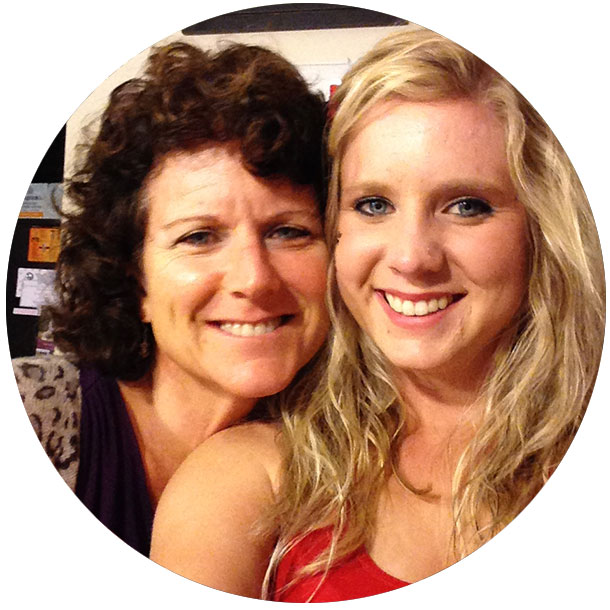 Kathie is the co-founder and taproom manager of Streetside Brewing. When her daughter Erin returned home to Cincinnati, she started working a few shifts in the taproom. Soon they realized they needed a social media manager and events coordinator, and Erin became the obvious choice.
Kathie admits that there are challenges to being part of a family business. "We can push each other's buttons, drive each other crazy, but ultimately we all work well together," says Kathie. She has noticed that the family dynamic is something guests observe when they visit the taproom. "We want them to feel like they are home, and our vibe is very easygoing and fun, like our family," says Kathie.
As author Melia Keeton-Digby says, "Mothers and daughters together are a powerful force to be reckoned with." These mother-daughter brewery duos are certainly examples that hard work, communication, and love are the necessary ingredients in building a strong working relationship.
CraftBeer.com is fully dedicated to small and independent U.S. breweries. We are published by the Brewers Association, the not-for-profit trade group dedicated to promoting and protecting America's small and independent craft brewers. Stories and opinions shared on CraftBeer.com do not imply endorsement by or positions taken by the Brewers Association or its members.