If I had one wish that I could wish this holiday season, it would be for all the children of the world to join hands and sing together in the spirit of harmony and peace.
If I had two wishes that I could make this holiday season, the first would be for all the children of the world to join hands and sing in a spirit of harmony and peace, and the second would be to revive what I remember true Christmas ales or winter warmers to be. That's it.
Oh, and revenge against my enemies!
"Christmas ale" used to be an actual thing with an actual history. In Europe, brewers used to (and still) make special ales to be served around the holidays. We're talking beers like Bush de Noel and Scaldis Noel (Dubuisson), St. Bernardus Christmas Ale or N'ice Chouffe (Brasserie D'Achouffe/Duvel). As I see it, these beers all share commonalities. Generally, they are dark, big (7%-plus ABV) and spiced and similar to Belgian-style grand crus or English-styles strong ales. Some examples include holiday spices, like cinnamon, ginger or cardamom, but carefully selected yeast and masterful fermentation often offers a spice complexity to the beers on their own.
(READ: 12 Beers of Christmas)
The goal of the holiday ale beer experience should be celebratory;  meant to be shared, and should have you asking yourself when drank, "Do I have visions of sugar plums dancing in my head?"
If it doesn't, then I would be disappointed.
Do I have visions of sugar plums dancing in my head?
Do brewers still make these beers? Am I just blind to them? Perhaps the warmer winters have necessitated a change in the beer menu from malt- and yeast-driven beers to holiday IPAs. Or have these types of beers become memories of antiquity that signal I am becoming that grumpy elder millennial? Soon I'll be reviewing whiskey and yelling at clouds.
(VOTE NOW: Great American Beer Bars 2020)
There's nothing wrong with winter seasonal IPAs and holiday pastry stouts. Some of the most classic Christmas beers from craft breweries are exactly those styles. But there isn't much difference between those tropical IPAs and coconut stouts from beers from the rest of the year. Beer, like many sensory pleasures, transports us back in time or to a place. If there is ever a time of year to embrace nostalgia, it's this time of year. Yes, we as a culture have blown it with anything pumpkin spice, but cardamom isn't "basic." We can still enjoy that, right?
So really my wish is, if you're reading this, reach out and let me know that craft brewers still are making holiday ales and Christmas beers, somewhere. I'd love to get my hands on one if you think it's worthy of sharing over the holidays. That. Then all-encompassing power. Then, $30 million every month to me – tax-free, in a swiss bank account -, then revenge against all my enemies. And of course, for all the children of the world to join hands and sing together in the spirit of harmony and peace.
If that's your wish too, here are some beers that include one or more of those elements for you to enjoy during this holiday season.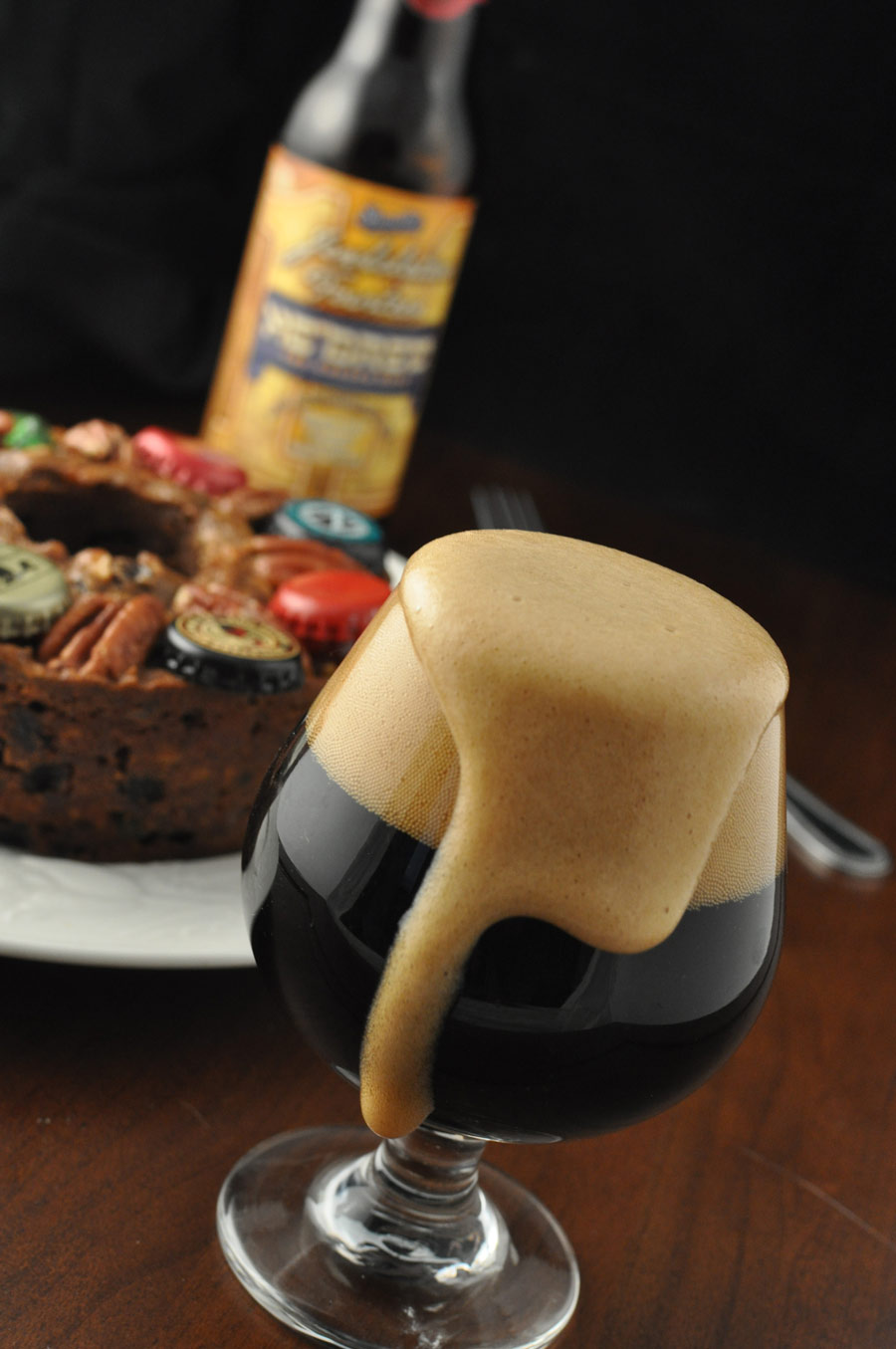 Some Combination of Dark, Strong and/or Spiced Beers from Small & Independent U.S. Craft Breweries
 A Christmas Beer | Exile Brewing Co. | Des Moines, IA
Belgian Christmas Ale | pFriem Family Brewers | Hood River, OR
Ebenezer's Heavy Metal Christmas Ale | 105 West Brewing Co. | Castle Rock, CO
Three Ryes Men | Reuben's Brews | Seattle
Buche De Noel | Burns Family Artisan Ales | Denver
Turtle Tinsel Christmas Ale | Salty Turtle Beer Co. | Surf City, NC
Bourbon Barrel-aged Kringle | Braxton Labs | Bellevue, KY
2019 Father Christmas | Barrel of Monks | Boca Raton, FL
Lebkuchen Christmas Ale |Atwater Brewery | Detroit, MI
We Needed a Coffin | Mad Cap Brew Co. | Kent, OH
Childhood Memories | Over Yonder Brewing Co. | Golden, CO
Gingerbread Stout | Talisman Brewing Co. | Ogden, UT
Kacey's Kristmas Ale | Rohrbach Brewing Company | Rochester, NY
Ghost of Christmas | Galaxy Brewing Co. | Binghamton, NY
Yule Shoot Your Rye Out | Hamburg Brewing Company | Hamburg, NY
Cold Mountain | Highland Brewing | Asheville, NC
Figgy Pudding | Block 15 Brewing | Corvallis, OR
AdAmAn Holiday Ale | Pikes Peak Brewing | Monument, CO
CraftBeer.com is fully dedicated to small and independent U.S. breweries. We are published by the Brewers Association, the not-for-profit trade group dedicated to promoting and protecting America's small and independent craft brewers. Stories and opinions shared on CraftBeer.com do not imply endorsement by or positions taken by the Brewers Association or its members.