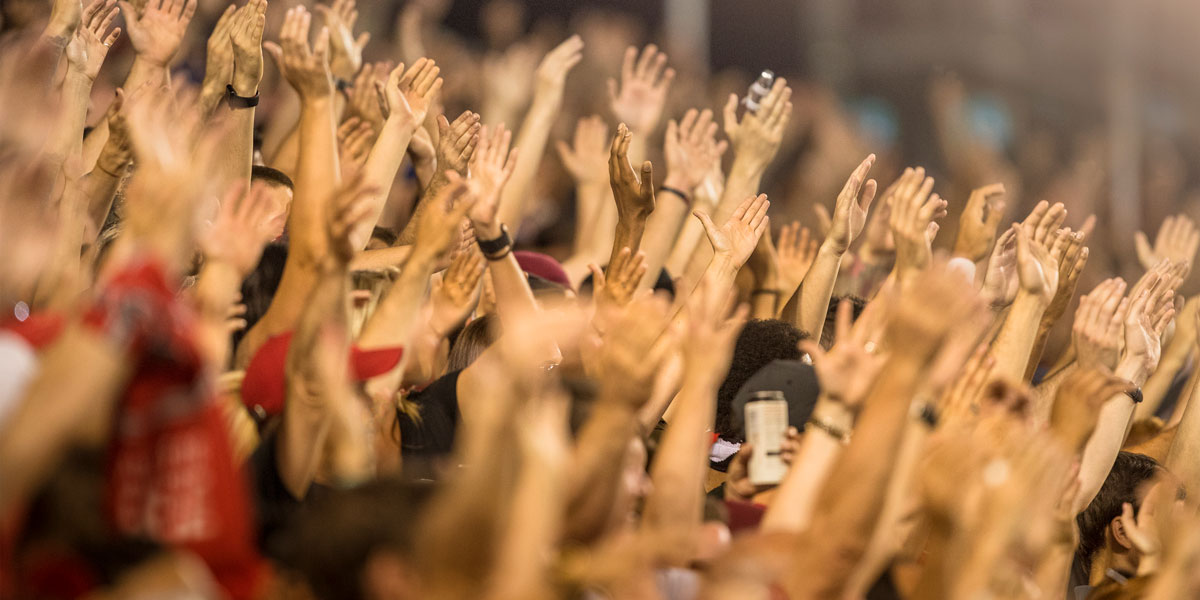 Navigating Stadium Beer Menus
A cap with your team's insignia, a scorecard, a ticket – and a freshly poured beer. All standard segments of the aura of attending a sporting event live. Sports arenas have long served as a major market for beer. But traditionally, the large breweries have dominated the market. Some craft brewers, however, are getting promoted to the big leagues if they fight for it.
Large Breweries Spend Big on Sport Sponsorships
Sports sponsorships are big money, and big beer has the cash to spend. Large brewers still get the inside track as they can afford sponsorships that local ones can't.
Around the nation's capital, for instance, Anheuser-Busch InBev (ABI) dominates the sports market. Both the Washington Nationals Major League Baseball club and the National Football League Washington Redskins have designated an official team beer available at their stadia. They both come from the same brewer – a regional one, sort of. The Nationals and Redskins commissioned Devil's Backbone Brewing Company of Virginia to come up with their Earned Run Ale for baseball and #ATTR for the Redskins (the letters stand for Ale to the Redskins, a play on the team's "Hail to the Redskins" theme song). Devil's Backbone is a former craft brewery that ABI acquired in 2016.
(Related: Breweries Near Major League Baseball Stadiums)
Anyone entering the Nationals Park in Washington, DC can't help but notice the huge Budweiser sign by the scoreboard. You can drink beer in the stadium's Budweiser Brew House and Budweiser Terrace, but there's also the Goose Island Pub, the Shock Top Bar, a Blue Point Brewing Co. stand and Devil's Backbone Left Field Lodge — all breweries or beer brands owned by ABI but are often confused for being independent.
At FedEx Field in Landover, Maryland, where the Redskins play, you can enjoy pregame entertainment at the Bud Light Party Pavilion and Bud Light Social Lounge. The team lists Bud Light as an official club partner.
"To use the official Redskins name, you have to pay. That's something a craft brewer can never afford," says Sten Sellier, founder of Beltway Brewing Co. of Sterling, Virginia. "Beltway Brewing spoke to the Redskins about that. There wasn't a conversation about how much does it cost to buy that beer from (Beltway). It was 'How much are you willing to pay for the privilege of using a Redskins brand?' Obviously, we can't afford that. Devil's Backbone can."
(More: Independent Craft Brewers Have a Right to Compete with Megabrewers)
Paul Dean, executive director of the DC Brewers' Guild, says "because of those sponsorship deals (teams) have with the larger brewers, it's becoming increasingly difficult for the independent craft brewer to get product in the stadiums … We tend to sponsor smaller venues or charity events. Certainly our folks are out there in the community and trying to sponsor things around town" but can't afford what the major teams demand.
Also in the nation's capital, Audi Field just opened in 2018 as the stadium for the DC United Major League Soccer team. The field sports a Heineken Rooftop Club. But local drafts are available at the Crossbar Beer Garden and at other taps around the stadium.
Fair Winds Brewery of suburban Lorton, Virginia. got into Audi Field because of a previous association with the concessionaire. They also invited team officials over to the brewery, where they showed that United's fan club members were as enthusiastic about the beer as they were about the team.
It can be tough for a small brewer to clear the base paths for other reasons. Arrangements and legalities can get tricky because "it's not always really clear" who is responsible: the team probably doesn't own the stadium and the concessionaire running a restaurant or bar is probably another entity altogether, notes Scott Graham, executive director of the Michigan Brewers Guild.
Craft Breweries Join the Starting Lineup
This isn't to say you can't find independently-brewed beer at stadiums. In some places, you can find it easily; in others, you may have to hunt for the craft stand, or check the stadium's website for which concessions sell what. Depending on what park you attend, you may find the standard team beer at every game or be surprised as the taps change as rapidly as the pitchers. At Nationals Park, for instance, walk around and you can find five District Draft Carts with rotating taps from local breweries. The beer selection varies by homestand, but the concession staff will point out which beers are local if you're interested. At nearby Audi Field, however, Fair Winds was able to make sure that it had one tap available at each stand.
(Seek the Seal: Post Your Photos to Instagram)
Logboat Brewing, a four-year-old small Missouri brewery, managed to steal a base and get into Busch Stadium, home of the St. Louis Cardinals. In 2017, the independent Columbia brewery persuaded its distributor to get its Bobber lager in for Cardinal fans. You can find it at the 1764 Public House Craft Pub along the first base side, says Logboat CEO Tyson Hunt. "They sold quite a bit of Bobber (named after the fishing line float, not the motorcycle) last year," Hunt recalls. "As a lifelong Cardinals fan, being able to go to opening day in my favorite stadium and drink Bobber was a pretty special moment."
Breweries Among the Beer Selection at Minor League Parks
Even at minor league ballparks, you can find a local craft beer – and maybe even one officially designed for the team's fans. Principal Park in Des Moines, Iowa, hosts the Iowa Cubs, the Triple-A affiliate of the Chicago Cubs. It features a Bud Club with an all-you-can-eat and drink option, but Court Avenue Restaurant & Brewing Company, a spot near the ballpark popular with fans also got its beers in. It initially offered Sec Taylor Shandy, bearing the moniker of the original stadium name. Court Avenue later added several other drinks designed for fans, including a Cubby Blue blueberry wheat beer in honor of the Cubs uniform color, notes Brian Vaught, Court Avenue's assistant general manager. The ballpark-specific beers "are designed for sitting in the hot sun. You want something to drink but you don't want it to be too high in alcohol. You want something from the lighter end that will be thirst quenching, not an imperial stout or even a more potent IPA," as many of the seats aren't shaded, Vaught notes.
But you have to go to one spot to find Court Avenue beer: the Iowa Craft Beer Stand near the entrance. "People don't spend a lot of time over there during the actual game," Vaught notes.
(Travel: Find a Brewery Near You)
If you're attending spring training in Florida, look around. The FITTEAM Ballpark of the Palm Beaches in West Palm Beach, now opening its third year, hosts both the Houston Astros and the Washington Nationals. If you want a craft beer, stop outside left field to the Craft Corner, where you'll find 32 taps. Park General Manager Brady Ballard says the selection always includes some local Florida beers. Also, for Astros fans who want a complete Texas experience, the lineup includes Shiner Beer brewed at the Spoetzl Brewery in the Lonestar State. "If you're a die-hard Houstonian, you want Shiner," Ballard says. National Fans can't get a Mid-Atlantic brew, however, because no local distributor carries any, Ballard notes.
Enjoying a beer while watching your favorite team is about as natural of a pairing as there is. But if you're looking for beer from a small and independent craft brewer at a stadium, you'll want to do a little investigating before you arrive to pinpoint your easiest route to a craft beer.
CraftBeer.com is fully dedicated to small and independent U.S. breweries. We are published by the Brewers Association, the not-for-profit trade group dedicated to promoting and protecting America's small and independent craft brewers. Stories and opinions shared on CraftBeer.com do not imply endorsement by or positions taken by the Brewers Association or its members.