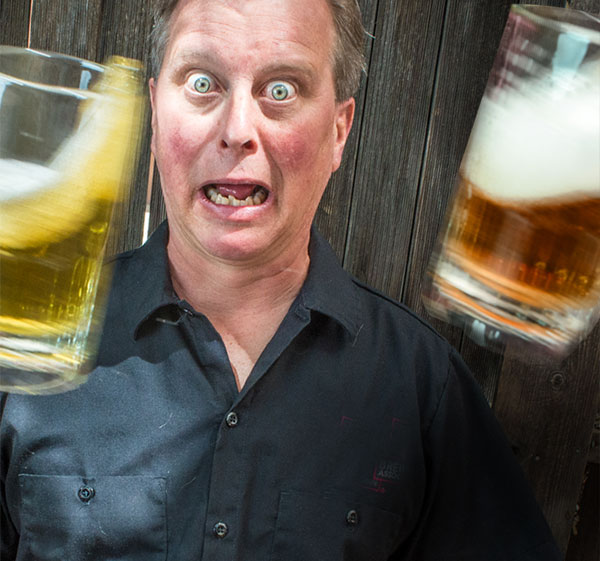 Only You Can Prevent Seasonal Creep
Forget Christmas in July, these days it's Thanksgiving in August, as craft beer fall seasonals seem to start hitting store shelves earlier and earlier every year. Plenty of beer enthusiasts protest—and there are few ideas on how to stop it—but seasonal creep just keeps on creepin' on.
What is Seasonal Creep?
Seasonal creep refers to the increased lead time that retailers set their merchandise for the impending season. If you've ever groaned at the sight of Christmas decorations in October, you know what I'm referring to. Seasonal merchandise traditionally has a finite amount of time to sell. Most people won't be purchasing holiday merchandise after December unless it's heavily discounted. Retailers look to stimulate seasonal buying behavior earlier to try to avoid heavy discounts later, thus, ugly sweaters hit the floors earlier and earlier.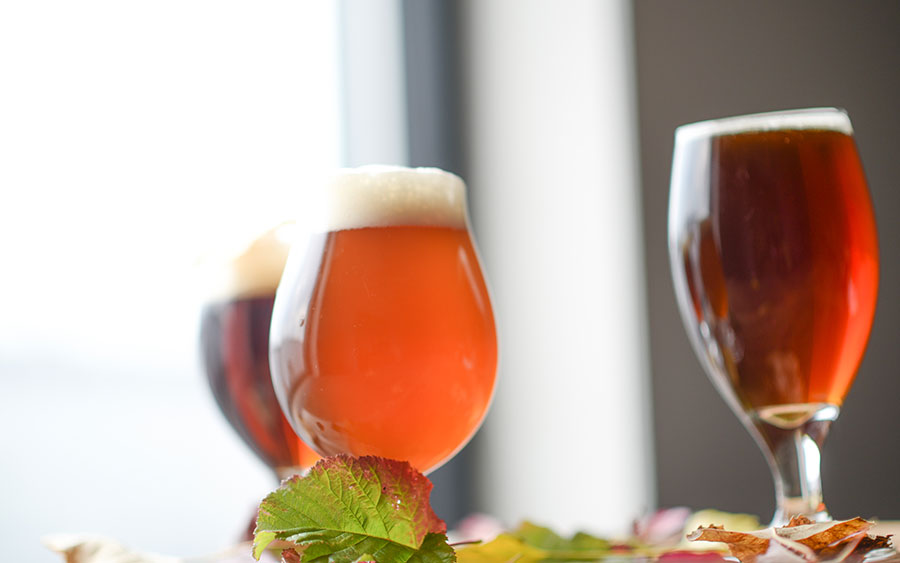 But craft brewers don't buy into this, right? Well, I'm sure no one wants to be brewing pumpkin beers in July, but, "There's a collective action problem for retailers, wholesalers and brewers," explains Brewers Association Chief Economist, Dr. Bart Watson.
"If everyone waits until September 1, great–everybody splits the benefits. But, if one retailer 'defects' and sells them sooner (and this cascades down to wholesalers and brewers), they may reap additional advantages that the other retailers don't get. So each individual has an incentive to move a week earlier."
It's keeping up with the Jonses retail-style, and if you're a brewer that has created a super popular beer and invested in the production of a beer that has a finite window of time that consumers demand it, aren't you somewhat locked into the game? I have zero arguments against any brewery making the decisions they need to make to keep the lights on and make sure their employees are taken care of.
The Impact of Pumpkin Beer
So we continue to see pumpkin beers hitting the shelves earlier each year, but are they actually that important in the grand scheme of things for small and independent craft brewers? The short answer is yes! Watson elaborated on the pumpkin beer phenomenon last fall in "The Pumpkin Beers are Coming."
"Looking at annual data, seasonal beers peak in interest and sales every October, and the only suspect worth considering for this peak is the pumpkin beer. The graph below compares Google searches for all four seasonals ('winter beer' + 'spring beer' + 'summer beer' + 'fall beer') vs searches for 'pumpkin beer' alone. Come October, pumpkin beer is the undisputed heavyweight champion of the seasonal world."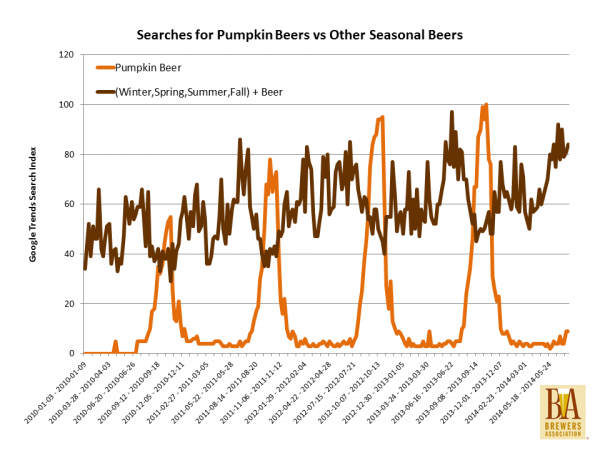 We Can't Go Back…
We like to think of beer as seasonal by nature. Styles like saison, marzen, maibock and lambic all have historical origins connected to seasonal availability and environmental changes, but are they impacted by those changes in today's world? Brewers are no longer reliant on time and location, thanks to refrigeration, worldwide ingredient sourcing and a catalog of yeast to brew these styles year-round. So why does it matter if a pumpkin beer gets released in July. Beer has been losing its connection to seasonality for much longer than the term seasonal creep has been around, and as we've seen, seasonals are big business for brewers.
But we also know that seasonality of beer is important to us as consumers—we don't want to lose that. For many, a pumpkin beer just doesn't taste right in August. Seasonal creep messes with our senses, and it feels like we're being forced to align with an unnatural cue from retailers (not Mother Nature), which is not something I care to support. So how can we avoid the insanity when faced with seasonal beers out of season?
…can we?
The obvious answer for me is to look to classic and sage-like Simpsons episodes for clarity. In this case, Tree House of Horror VI, when giant advertisements come to life and start destroying the city. Lisa solicits the help of Paul Anka to sing a jingle to the townspeople to "Just Don't Look." The irony is that they're using one form of advertising to help destroy another type of advertising.
It's silly I know, but ignoring seasonal creep is probably the most effective thing you can do if it really bothers you. Fact is, you have control over what you purchase. There is no use complaining about out of season beers if you're buying them, and if you're buying them, why are you complaining? It means the "collective action" of others changed your buying habits.
Seasonal creep will keep on creepin' if it's proven effective, and some people might not mind an Oktoberfest in August. Heck, the real Oktoberfest isn't even in October, it's in September—maybe it's the original seasonal creeper!
Don't let a store tell you when it's time for you to make a purchase, you decide. And, if you choose to resist seasonal creep, then come September or October (or whenever you want), that pumpkin beer is going to be worth the wait.
Can't stand seasonal creep? Here's what a few small and independent craft brewers had to say: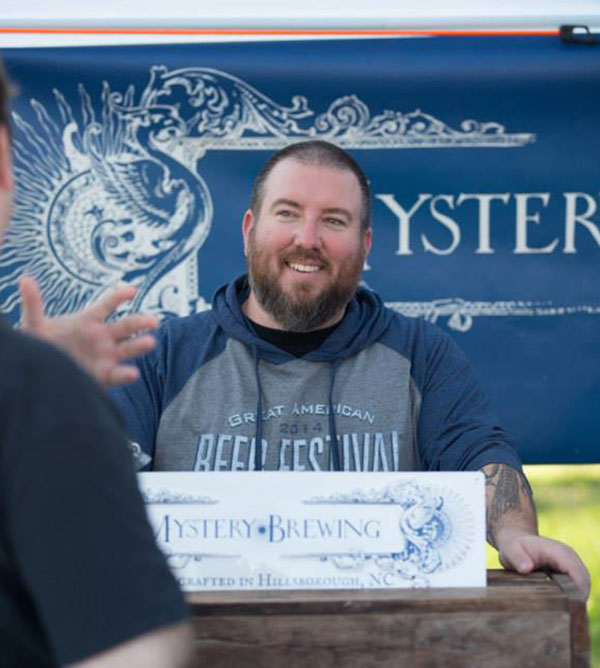 Mystery Brewing Co. | Hillsborough, NC
"We're seasonal-only. We don't have a flagship and we don't want one. We believe that what people like to drink changes depending on the time of year, the type of foods that are available in the local markets, the weather, and even their moods. Because of that, we're striving to provide a seasonal selection that's always fresh and reflects what we think drinkers will be looking for at each time of the year." Founder, CEO and Head Brewer, Erik Lars Myers has his own thoughts on seasonal creep.
Upstate Brewing Co. | Elmira, NY
"Our fall seasonal is a wet-hop pale ale we brew using fresh wet hops from two local hop farms. They are looking at harvest the first week of September, so our beer would be available toward the end of September."
Mispillion River Brewing | Milford, DE
"We have to wait on the local sweet potato from the guy next door. This Sweet potato ale [Miss Betty] is infused with vanilla beans, brown sugar, maple syrup, cinnamon and clove."
Upslope Brewing Co. | Boulder, CO
"This is what happens when a local brewer and a local farmer drink a pint together," says Founder Matt Cutter. "Mike Munson from Munson Farms came to me in 2009 and asked if we were interested in brewing a pumpkin beer with his organic baby bear pumpkins grown in Boulder County. Malt and hops come from the field. Adding pumpkins to this brew makes this truly a local farm-to-brewhouse collaboration." The beer described was the 2011 GABF Gold Medal Winner in the Field & Pumpkin Beer category. Learn more about the making of Upslope Pumpkin Ale in this video.
CraftBeer.com is fully dedicated to small and independent U.S. breweries. We are published by the Brewers Association, the not-for-profit trade group dedicated to promoting and protecting America's small and independent craft brewers. Stories and opinions shared on CraftBeer.com do not imply endorsement by or positions taken by the Brewers Association or its members.