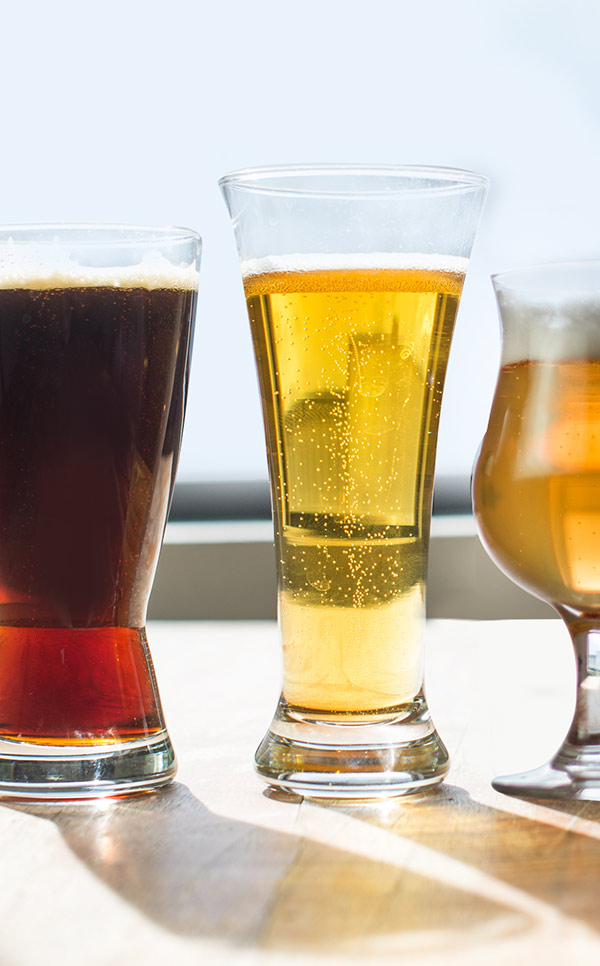 Predicting Craft Beer Trends in 2015
For Jeremy Danner, Ambassador Brewer at Boulevard Brewing Co. in Kansas City, Mo., the variety of styles he brews is driven by a white-hot craft beer truth.
"People want to drink something interesting," Danner says. "They want to be wowed and enjoy themselves."
To help satisfy this expectation among Boulevard customers, in their 2014 summer lineup Danner and the Boulevard brewers turned to a 200-year-old German beer style: the gose (GO-suh).
Their interpretation of what he calls a "low-ABV sour" received a dose of coriander and sea salt during the boil before it was infused with hibiscus flowers. The resulting vibrant pink Hibiscus Gose flew out the doors during its limited release.
Emerging beer styles—brews based on rare or experimental recipes that often kick off widespread fads among brewers—are something Danner and the rest of the Boulevard crew think a lot about. By the fourth quarter of 2014, they were already planning ahead for summer 2015.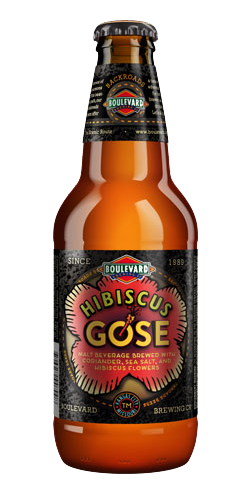 "Our gose was part of a series of experimental beers that are not too common—we produce about 600 barrels of each. And our customers love them," Danner says.
He says such twists in the lineup are necessary to satisfy customers' palates as the craft beer market matures. In 2015, Danner expects shandys will be back in vogue, such as Boulevard's Ginger-Lemon Radler, which combines an unfiltered wheat beer with a citrus soda. And he's hardly the only brewer concerned with staying ahead of the pack.
Mike Sardina | Societe Brewing Co.
The San Diego Brewers Guild, located in an area where 100 craft breweries are operating or in planning, recently made several predictions for craft beer trends in 2015. These include increases in "less-is-more" single hop beers, limited release beers, and red and brown ales.
Mike Sardina, an executive at Societe Brewing Co. and vice president of the guild, says another category to watch is session beers.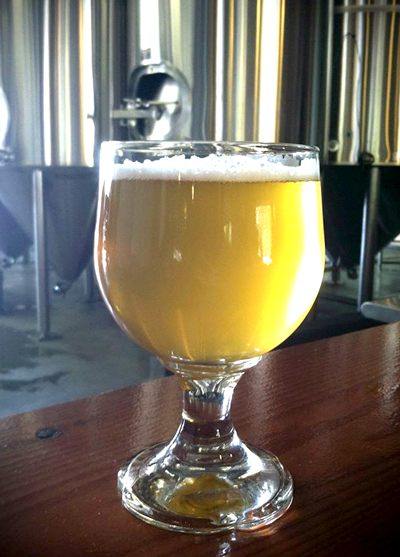 "The Brewers Association has a stated goal of 20 percent beer market share by 2020. I think one of the ways we as an industry are going to reach that goal is with session beers. Lower ABV beers mean we can drink one or two more, and that means craft beer brewers will be able to sell more," he says.
Sardina stressed it's not just about volume. Brewers are getting more creative with session beers. At the 2014 Great American Beer Festival, San Diego-area brewers swept the session beer category:
Knowing which way the wind blows isn't the same as heading there yourself. Sardina's own brewery, Societe, is known for strong higher-ABV beers, including stouts so dark that they're listed under a category all their own ("Stygians," named after the River Styx, the mythological boundary between Earth and the Underworld).
"I'm also a big fan of single-hop beers," says Sardina. "Not only do these taste good, but single-hop beers are very instructional. They tease out the flavor [of a specific hop variety]. It's a great way to learn about ingredients."
He adds that red and brown ales are good transition beers for mass-produced lager and wine drinkers to be more adventurous in their beer choices.
Paul Naylor | Aztec Brewing Co.
At another San Diego outfit, Aztec Brewing Co. head brewer Paul Naylor agrees change is in the air. "It seems no one wants just plain beer anymore," he says, obviously jazzed at the prospect.
To give customers the variety they crave, Naylor is deploying a wide range of ingredients, including Mexican cinnamon, coffee or cacao nibs (Noche de los Muertos, Russian imperial stout); cilantro, lime and ghost pepper (Aztec Sacrifice Red IPA); hibiscus flowers, ginger and allspice (Hibiscus Wheat); and chipotle peppers (Chipotle India Pale Ale).
"Not everything is necessarily wild and intense," Naylor says, "but clients drink up these new flavors. Infusing flavors into beers is going to be big [in 2015]."
David Yarrington | Smuttynose Brewing Co.
Across the country at Smuttynose Brewing Co. in Hampton, N.H., David Yarrington is partial to experimenting with new styles. As director of brewing operations, his playground is known as SmutLabs, the 50-barrel brew house at the brewery's original site.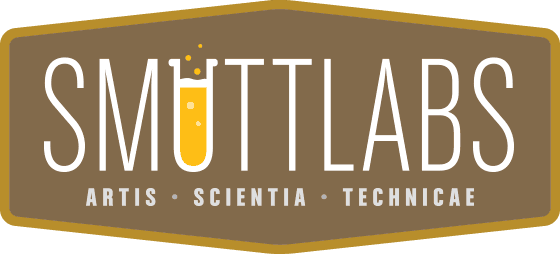 With the opening of a new 85-barrel location, Smuttynose had the luxury of setting aside a dedicated line for creating new beers. One recent hybrid creation is Frankenlager, an India-style pale lager (IPL) that uses the ingredients of a double IPA but is mashed and fermented like a lager.
According to Yarrington, this open-minded approach to brewing is not only fun, but in demand by craft beer customers.
"We sell everything we make, so it's hard to tell how much our experimental styles drive volumes," he says, referring to batches that can run as small as 30 barrels in the SmutLab and are often bottled in 375 mL bomber bottles.
Other tweaks have included Schmutzig, an IPA brewed with hefeweizen yeast; Satchmo, an ale brewed with foraged black trumpet mushrooms and aged in red wine barrels; and Hugs 'N Rainbows, a red ale brewed with Brettanomyces yeast and aged in oak whiskey barrels.
Like Danner at Boulevard, Yarrington also predicts that 2015 will see a rise in popularity for low (3 percent) ABV fruit-soaked beers, which he describes as light and tart, like the Berliner weisse. And as America's craft brewers continue to experiment, who knows what other surprises will emerge?
CraftBeer.com is fully dedicated to small and independent U.S. breweries. We are published by the Brewers Association, the not-for-profit trade group dedicated to promoting and protecting America's small and independent craft brewers. Stories and opinions shared on CraftBeer.com do not imply endorsement by or positions taken by the Brewers Association or its members.