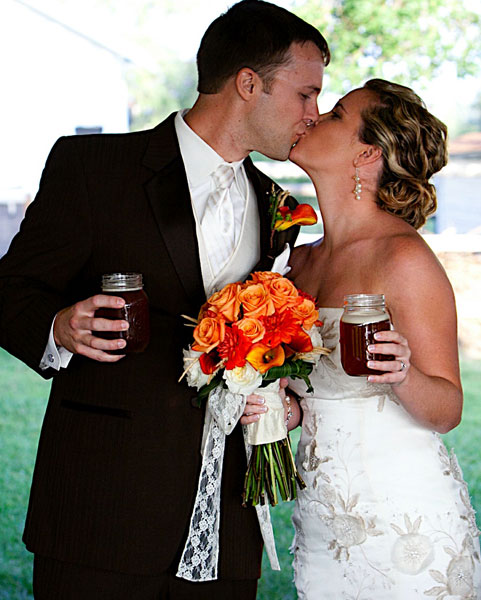 So You're Marrying a Beer Geek
"Seventy-five days…" my lovely fiancée kindly notified me.
My jaw dropped. We just got engaged, I thought. Funny how these things sneak up on you. I'd been thinking that we had plenty of time to figure out the things that had been assigned to me, like picking out my suit…and the beer. (Mostly the beer.)
It seems silly, but at this most important ceremony, the craft beer will have to be on point. Not only has the great beverage of beer played a special part in our lives and in our relationship, but the wedding itself is an opportunity for our close friends and family to celebrate and share in our love for each other as we set off on this new chapter in our lives. What am I going to do, serve them wine? Pshh.
I am not kidding when I say that the phrase "Hell hath no fury like a beer geek getting married" has been thrown around more than once in the planning of the Sparhawk-Twining Affair. So, I figured I'd document for you how the future Mrs. Sparhawk and I beer-ified our wedding, without making our wedding explicitly beer-themed. Since we haven't had our big day yet, I asked my co-workers at the Brewers Association to share some of their beer-themed wedding pictures.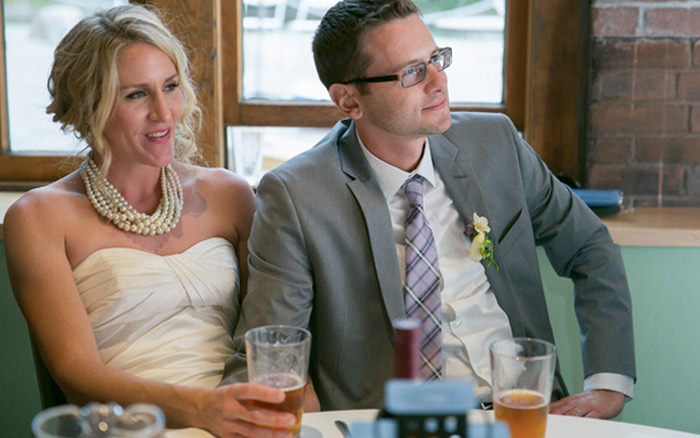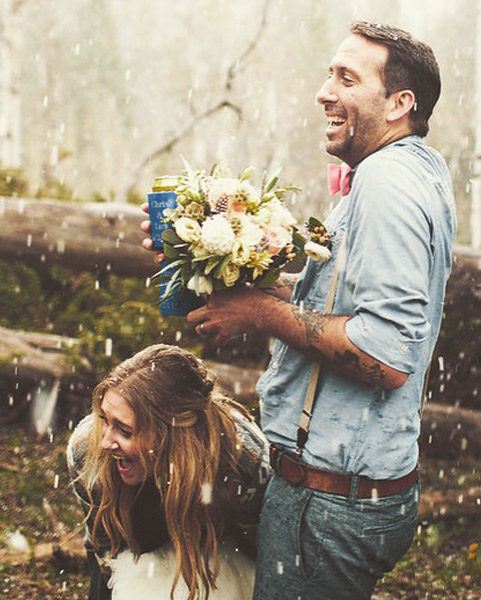 The Venue
Yes, we did consider having our wedding at a brewery. No, we're not having our wedding at a brewery. Heed these words: If the brewery does not already promote itself as a place that has or is willing to host weddings, then it probably doesn't want any part of hosting yours. It makes sense; we accepted that and you should too.
Instead, we chose a venue that doesn't own a liquor license. The value you get from this is twofold. One: It's much less expensive to purchase your own beer than to deal with a venue that is going through other middlemen. Two: If a venue has its own liquor license, then it usually has a preferred supplier, with a selection of beer that is limited. This proved to be unacceptable for two beer enthusiasts getting hitched. We selected a venue that would allow us to bring in whatever we wanted; the only issue is it doesn't allow kegs. We'll see how difficult that becomes in a couple months.
The Style
I'd hate to be characterized as only being able to deal with the refreshments. I have other wedding-prep duties too, like what I and my groomsmen will wear. I'm currently finalizing the important questions from my guys — rent or buy, suit or tux — but one of the first wardrobe decisions I made was that we would wear hop boutonnieres. These are going to be done by the florist, whom my fiancée hired, and will look pretty cool pinned to a midnight blue lapel. So in addition to the rent/buy/suit/tux, my guys and I will decide on Cascade or Chinook, too.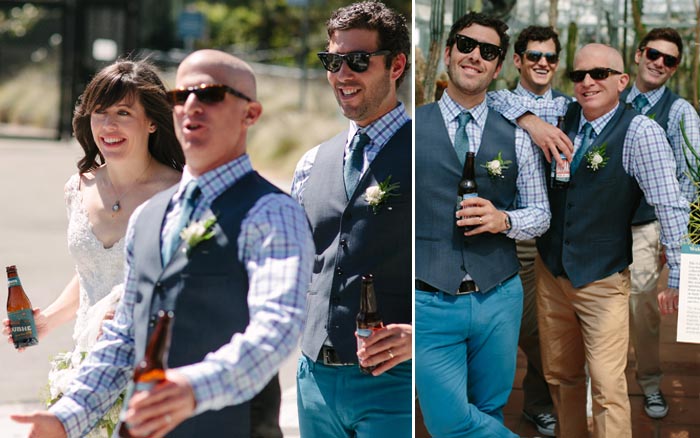 The Ceremony
How many times should you be able to use beer as a metaphor for your love for someone in your vows? I guess we'll find out, but even I think we might go over the top. Speaking of over the top, though, we will have hops strung through the terrace that is the centerpiece for the ceremony.
The florist said that to make this work she needs about 15 continuous feet of bine (the word for plants, including hops, that climb by spiraling around a support structure). While commercially, 15-foot hop bines are common, not many home-grown hop plants reach that length. I reached out to a local farm that grows hops for aesthetics and the growers said they would sell them to me for an extremely good price, but I might hedge my bets with some other options in case of a rough harvest.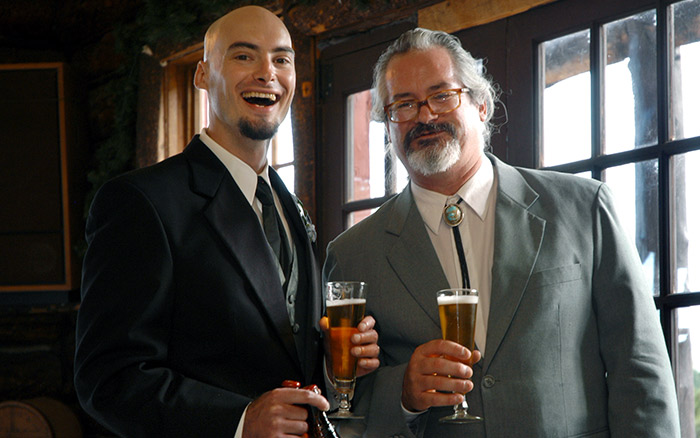 The Reception
Let's party! Okay, it's not all going to be all beer — I'm not a monster — but the beer selection has been given a lot of thought. We'll be serving commercial styles as well as homebrew (another benefit of a venue without a liquor license).
We plan to have three homebrewed beers available. The first one is currently fermenting away. It will be an imperial milk stout that we have brewed before and that people liked. Then we plan to brew a hoppy brown ale and a pale ale with yarrow. If you've never homebrewed before, I'd suggest getting involved with our pals at the American Homebrewers Association to guide you.
The rest of the beer will be procured from craft brewers locally and around the country. To figure out how much beer you need to purchase for your wedding, a lot of wedding sites offer calculators.
A drawback of supplying your own beer for the wedding is that you're responsible for physically delivering the beer to the wedding. Keeping beer cold and making sure it's on hand when you're supposed to be taking pictures with your groomsmen will be a challenge.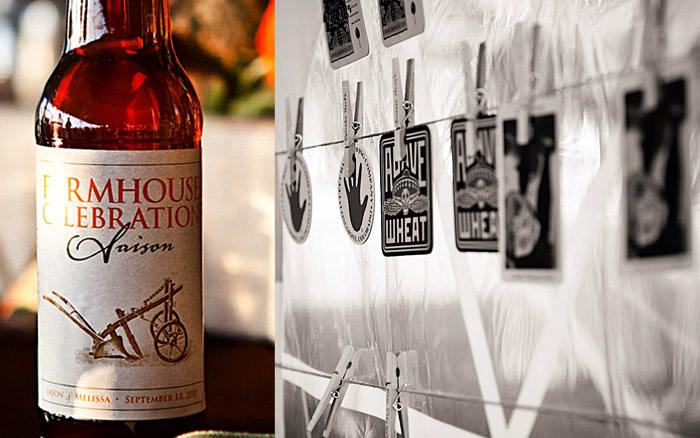 The Dinner
The marriage of craft beer and food is only rivaled by the marriage of two kindred souls — you know, us, right? Well, at least I won't be the only cheesy character at the wedding, as the reception will offer an international cheese board.
At dinner, we plan to have a tableside beer service. Most sit-down dinners have a wine service, with servers walking around offering guests the option of red or white. It was a bit surprising to me that the wedding coordinator seemed confused about how that could work for beer. We kind of had to sell it on the fact that the beer bottles could be exactly the same size and shape as the wine bottles, and the servers would just offer two beers instead of two wines. For the main course, guests will be able to choose between a homebrewed brown ale or another option that we're still deciding on. The takeaway is: Don't let the deeply ingrained wine traditions get in the way of your beer preference.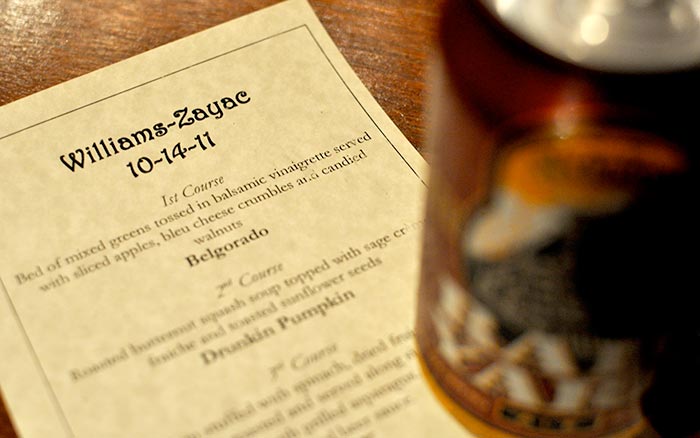 The Cake
When it comes to the cake-cutting and toasts, again, we have a default wine culture when it comes to weddings. Honestly though, isn't champagne one of the worst beverages to pair with wedding cake? Beer to the rescue!
One of my most memorable pairings ever was store-bought white cake with Allagash Brewing's Curieux. So we'll definitely have craft beer to toast and pair with the cake…but wait, there's more! A portion of our cake from Tee & Cakes will be made with stout and will have awesome candied pretzel crumbles sprinkled on top.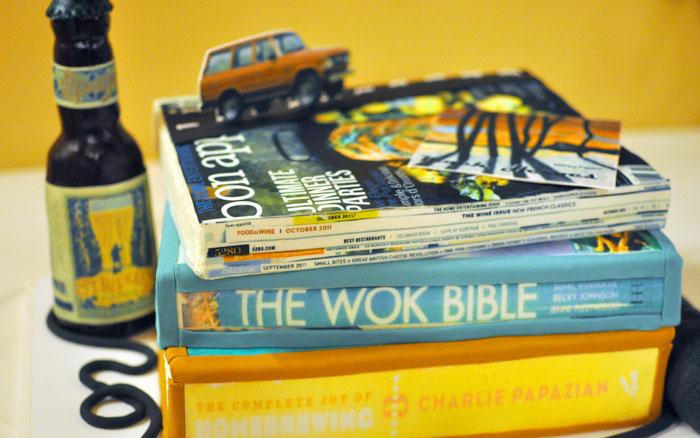 Planning a wedding can be tough and stressful. I'm lucky to have a lot of loved ones who are willing to help, and an amazing partner who is exceptional at organizing and cares about my ideas for the wedding — even if they only serve to add more craft beer into the equation.
If you're planning a wedding, I encourage you to steal any of my ideas or reach out with questions. I'm glad our venue has been open to our twists on the traditional wedding, and I hope that more and more venues see the value in catering to craft beer couples.
And after all of the planning, I'm looking forward to sharing a special beer for the first time as we start the rest of our lives together.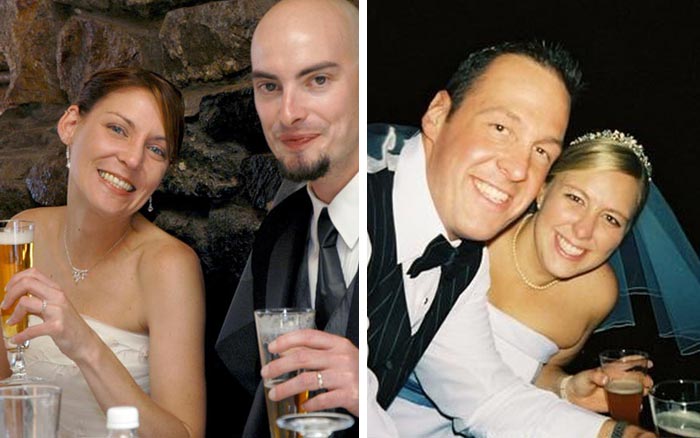 CraftBeer.com is fully dedicated to small and independent U.S. breweries. We are published by the Brewers Association, the not-for-profit trade group dedicated to promoting and protecting America's small and independent craft brewers. Stories and opinions shared on CraftBeer.com do not imply endorsement by or positions taken by the Brewers Association or its members.