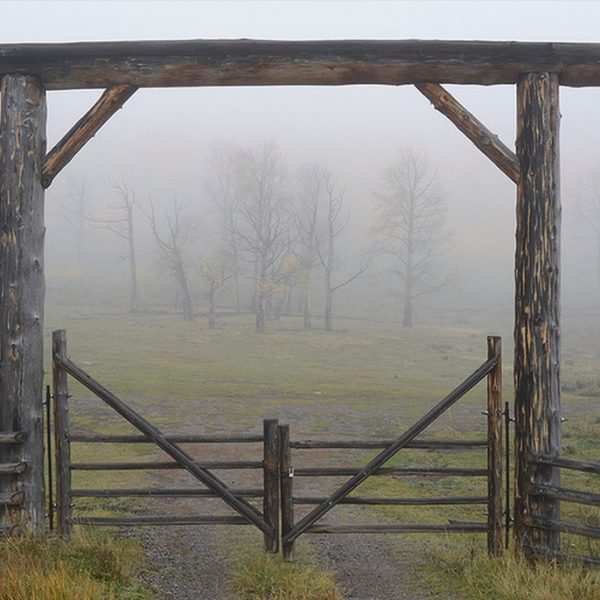 Strange Brewing Stories are Reviving Colorado Small Towns
On the day in July when I checked in with Jeff Green, owner and brewer at Very Nice Brewing Company in Nederland, Colorado, the town had just dodged a red hot mess. A forest fire raging towards main street did an about face with a fortuitous change in the wind. While homes and other structures on the outskirts of Nederland did fall to the racing Cold Creek Fire, both Green's brewery and the town's famous Frozen Dead Guy were spared.
"We saw the smoke and flames and had to get the heck out of Nederland," said Green. "We did have some of our Mug Club customers — who are all longtime locals — lose their homes, but I'm told they all had property insurance."
Nederland, one of many odd, quirky small towns in Colorado, does indeed have a cryogenically preserved corpse in the neighborhood. The now 109-year-old Grandpa Bredo is kept at a chilled minus 60 degrees with a monthly delivery of 1,600 pounds of dry ice and lots of insulation. His grandson and other locals have been tending to the chore for 26 years.
(MORE: A Beer Lover's Walkable Guide to the Asheville South Slope)
You don't have to travel very far in Colorado to find such odd stories of craft beer grooving with local weirdness to help revive local economies. It turns out that craft beer pairs really well with small towns to create a unique sense of place.
Come for the Ice Climbing, Stay for the Warm Atmosphere
Due southwest from Nederland and across the spine of the Rocky Mountains, also at about 8,000 feet another story of ice and craft beer awaits. For years, Ouray Brewing Company co-founder Erin Eddy managed one of the world's premiere climbing ice parks (that's climbing a cliff face of ice with pickaxes). Just as a shift in the wind changed Nederland's fortunes, the 30-year local resident had some good luck to become a craft brewer.
A real estate deal he put together presented an opportunity. The buyer wanted a local partner to do something with the building in the center of the main drag.
"I suggested a brewery, even though I had never even homebrewed," Eddy said, laughing a bit at the absurdity of saying this out loud.
But he and his girlfriend/partner, Pacie Merling, a third generation Ouray resident who grew up living summers at the nearby famous Camp Bird Mine where her dad worked, were fast studies. Even though they prefer to be in the surrounding rugged mountains trail running or riding dirt bikes, they hired a brewer to learn how to make good craft beer.
It turns out that climbing ice walls makes people thirsty for cold beer.
"I've cultivated a lot of relationships in the dozen years I managed the ice park and the winter festival," Eddy said. They keep eight taps flowing in the inside pub (there's also an upstairs outdoor deck for nice weather), which includes up to 20 seasonals a year.
"I know a lot of the ice climbers. They like to stop in for a beer afterward because we have a very warm, intimate atmosphere in the winter," he explained.
Location, Location, Location
Head southeast back to the other side of the Rocky Mountains — The Front Range — and you'll arrive in Trinidad, Colorado, nearly at the border with New Mexico. While there's no ice here, as in Nederland, body parts also figure prominently into local lore.
For decades, Trinidad was known as the "Sex-Change Capital of America." The local hospital and its long-time surgeon found a niche medical service long before the phrase transgender was coined.
These days, the gender-change program has departed for San Francisco. But the local income generated from those patients was sorely missed in this tiny town right off the interstate, just north of Raton Pass. But thanks to both craft beer and recreational marijuana legalized in Colorado in 2012, Trinidad is now a hip, growing place.
(MORE: 5 Questions Brewers Wish You Would Ask During a Tour)
"We have one of the highest per capita marijuana retail outlets in the state with 14 shops open," said Carrie Gorman, owner and vice president at Dodgeton Creek Brewing Company in Trinidad. "We get a lot of our out-of-town visitors from Oklahoma, New Mexico, Texas and other states. I've had more than few tell me that they open the map and look for the closest town in Colorado with marijuana dispensaries — which is us," she said.
This small town model is reflected in the rest of Colorado. The state ranks third in in the country for number craft beer breweries. Tourism has increased for the fifth year in a row generating $19.1 billion, the Denver Post reports. And both hard data and anecdotal tales such as Gorman's indicate that many visitors are making the craft beer rounds when they visit to buy legal marijuana.
The state collected nearly $70 million in marijuana taxes for the fiscal year ended in 2015. That's nearly twice the $42 million in alcohol taxes Colorado took in. These taxes all have implications for small towns.
A back-of-the-envelope calculation using publicly available data from craft beer groups, including the Brewers Association, reveals that a small town brewery producing 1,500 barrels of craft beer annually generates about $30,000 in new taxes, not to mention new jobs.
Gorman said what she and her partner Mike Howard are most interested in is becoming a regional craft production brewery for southern Colorado.
"We've got new barrel accounts in Trinidad, Colorado City, Cuchara and Pueblo," said Gorman. "We make a higher margin selling in our taproom, but our passion is making good craft beer available in small towns that might not have any."
Back in Nederland, where our travels started, Green said their annual Frozen Dead Guy Festival, which includes a coffin race, really helped juice the local winter economy.
"The festival started with a bunch of us going from bar to bar drinking a limited selection of craft beer from Frozen Dead Guy Festival (FDGD) pint glasses," he said. "But it's become much bigger now and the organizers have really upped their game in the selection of craft beer, it's a real benefit to our local economy. I would not be surprised if many more craft breweries make FDGD an annual event."
CraftBeer.com is fully dedicated to small and independent U.S. breweries. We are published by the Brewers Association, the not-for-profit trade group dedicated to promoting and protecting America's small and independent craft brewers. Stories and opinions shared on CraftBeer.com do not imply endorsement by or positions taken by the Brewers Association or its members.