Life as we know it has come to a screeching halt. The novel coronavirus has led to unprecedented upheaval and hardship across the globe. The implementation of countrywide social distancing protocols and shelter-in-place mandates to quell the virus' spread have effectively shut down foot traffic and on-premise sales for breweries and other small businesses. The ability to drink a freshly poured beer at a taproom, restaurant or local bar is gone for the foreseeable future, freezing the draft sales business and jeopardizing the future of many breweries and other members of the local business community. Despite this uncertainty, breweries are banding together, working with their communities, and implementing creative sales alternatives to help traverse this new curb economy.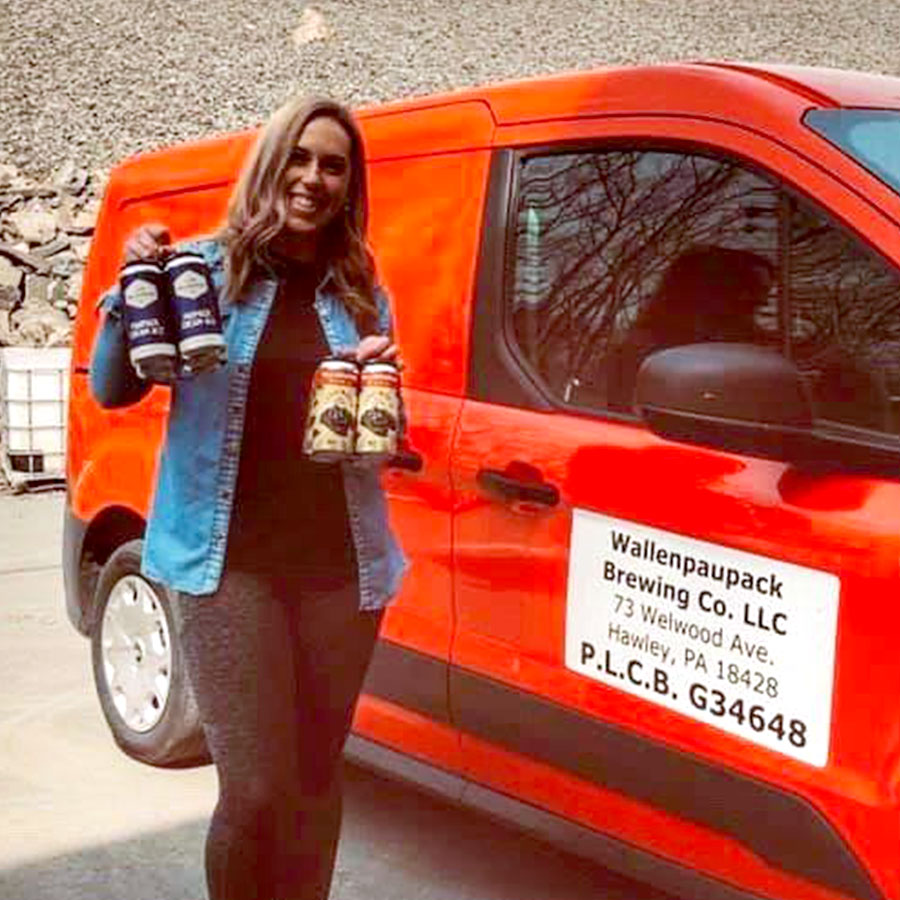 Reimagining Variety Packs For a New Reality
While many brewers within grocery and liquor store footprints saw a sales uptick in recent weeks as consumers stocked up on beer, it's unclear if these sales trends will continue. Instead of sending extra beer to retailers, Pennsylvania's Wallenpaupack Brewing Company decided to go in a direction that fits their state's current social distancing guidance. "Guidelines for operating the business were literally changing by the hour and evolved quickly so we channeled our energy into finding ways to be creative within our new reality," said Wallenpaupack Brewing Company Owner Becky Ryman.
(More: List of To-Go Beer Options by Breweries)
To provide a packaged drinking buddy during Pennsylvania's recent 14-day voluntary quarantine efforts, Wallenpaupack developed a "Quarantine Pack" of 15 of its beers for local beer lovers staying inside for the two week period. The variety pack is available to-go from their brewery, with a portion of sales going to local charities.
Prioritizing Customers and Employees
The recent shelter-in-place mandate put in place by Illinois Governor J.B. Pritzker has led to a huge uptick in demand for Chicago brewers. Music-loving Mikerphone Brewing has become a Chicago favorite thanks to its fun mix of creative beer names and great tasting IPAs and stouts. Owner Mike Pallen says online and phone orders — two newly implemented ordering methods  — have helped increased demand for to-go beer. The drawback? Mikerphone went through their entire stock of crowlers and howlers in a few days. "We went through so much beer that we decided to package two more beers to keep up with the demand," said Pallen.
Fellow Chicago brewer, Maplewood Brewery, adjusted their sales strategy through the launch of their online store where consumers can purchase 4-packs, crowlers, and spirits (Maplewood is also a distillery) to be picked up at the brewery's Maplewood Lounge.
(Related: Helping Our Craft Brewing Community During the COVID-19 Pandemic)
Maplewood is also taking creative approaches to entice current action for future benefits. They recently launched their first pre-order beer, their new double dry-hopped double IPA, Drinking Citra. To better support staff through their Virtual Lounge GoFundMe, Maplewood gave the first five people who donated $250 to the fund a "Maplewood Fast Pass," which gives these generous patrons the chance to both skip the Lounge line and get a free pint once inside for a full year. The Fast Pass sold out within a few minutes.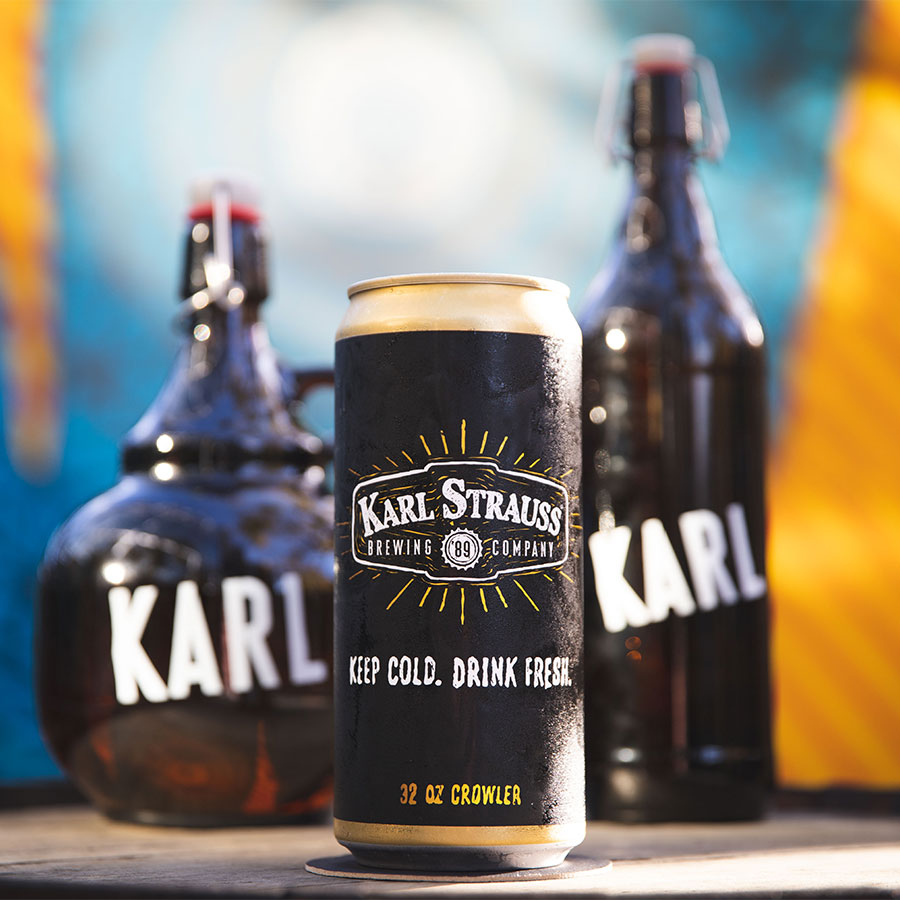 Super-sized To-Go Sales
While cans and crowlers fly off shelves, the new "curb economy" has increased the volumes of beer purchased as beer lovers look to limit their trips out. St. Louis-based Schlafly Brewing is also seeing an uptick in a different packaging size: kegs. Schlafly's Head of Marketing Wil Rogers says that a new emphasis on selling packaged beers to-go has led to big sales. "We've been surprised by the to-go keg sales we've been seeing. While it might not alleviate all of the heartburn from lost on-premise draft sales, it's a great and different way to get your beer to consumers."
San Diego's Modern Times Brewing has also adapted its shipping requirements to accommodate new offerings including mixed cases and crowlers. One surprising benefit to this has been the dramatic increase in sales of their Modern Times coffee, which is shipped in bulk five-pound bags.
Food a Key Differentiator of the "Curb Economy"
With to-go purchases becoming a necessity of many breweries' new business model, many capable of serving food are finding creative ways to expand quick beer runs into a to-go dining experience.
Wallenpaupack worked closely with their kitchen to create a "Beer Dinner for Two" date night kit, which includes a 4-course meal for two along with the proper beer pairings and tasting glasses. Karl Strauss' family of brewpubs throughout Southern California have taken things a step further in the face of this new reality. The brewpub acted overnight to revamp their menu to accommodate eating at home, including platters, sides by the pound, fresh salads, and beer to-go. "We're reorganizing our menu to be most helpful to [our patrons]," said Chad Heath, Karl Strauss sales & marketing director.
Stone Brewing has rolled out special pricing on food at their two Stone Brewing World Bistros and Stone Brewing – Napa, to better meet the new demands of consumers. Alongside up to 40 percent off food orders, CEO Dominic Engels also says that the brewery is rolling out "bounce-back tokens" to entice new patrons. For every $10 spent at their bistros during this period, a consumer will receive a $2 token toward a future visit when the bistros re-open.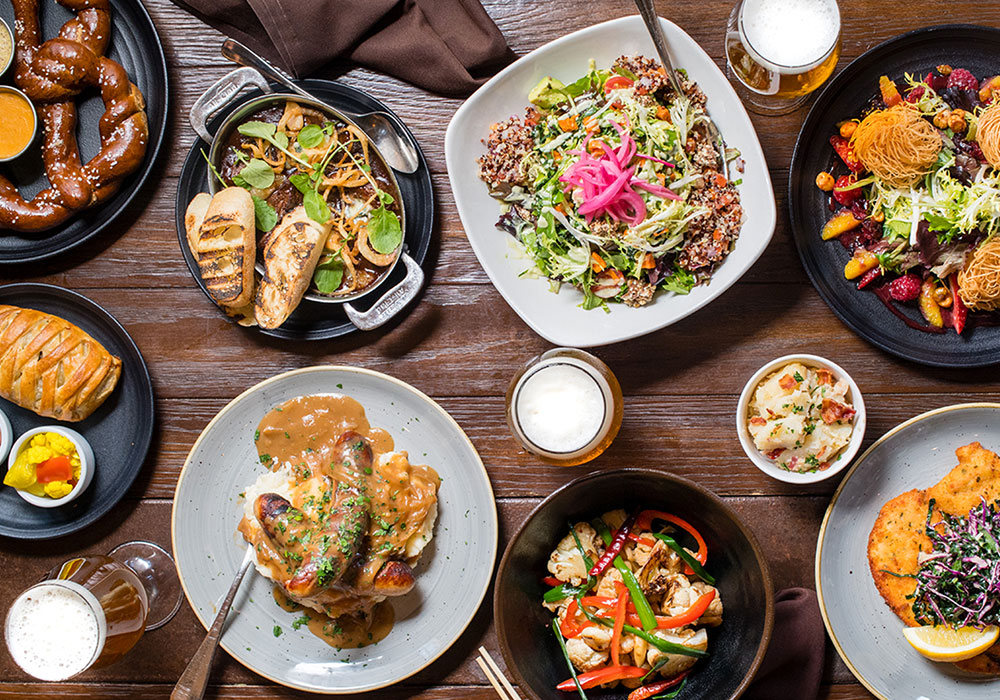 Deeper Interactions at a Distance
One of the most difficult things about the new social distancing protocols is just that: the distance. People crave personal interaction and conversation. With on-premise dining now out of the picture, breweries are restructuring their social media strategies to better engage with consumers looking to talk and enjoy beer digitally.
New York's Other Half Brewing is helping lead the charge through their social-driven virtual bottle shares, Q&A's and virtual tours. Co-Founder Andrew Burman also says the brewery is looking to introduce virtual brewing sessions with co-founder Sam Richardson, so patrons can get an inside look at how they craft their renowned hazy IPAs. "[We're] trying to make sure we can get [our content and beer] to those who want to be a part of it," said Burman.
(More: Livestock and Lager: Breweries Raise Animals and Agricultural Awareness)
Wallenpaupack is implementing similar social strategies to engage consumers during these trying times. They've also decided to capitalize on one form of movement that is not restricted at the moment: driving a car. Ryman says they're currently in the process of developing the artwork to deliver a "drive-up brewery tour" that interested patrons can experience from the safety of their car.
"We have beautiful, large windows on the front of our building that allow a glimpse into our brewery…We've heard many of our customers are longing for something "to do" and we feel [this idea[ safely serves that desire in a creative way," said Ryman.
The Personal Side of Curbside
Cars also play an important role in the influx of beer deliveries delivered directly to a person's home. While many breweries rely on third-party vendors like DoorDash, Caviar and other delivery courier services for their beer deliveries, some smaller operations are taking matters into their own (gloved) hands.
Is/was Brewing is a newer operation based in Chicago that focuses on saison-style beers. With no taproom presence, finding the proper means for distribution has also been at the forefront for is/was' Mike Schallau. Instead of a third party, Mike and one other employee hand-deliver their larger format bottle via contactless delivery. Equipped with gloves and carrying isopropyl alcohol and disinfecting wipes, Mike and team deliver their beer straight to a purchasers' front door and notify them when it's arrived – they even watch to make sure the purchaser successfully receives the package. "There are only two of us so we are figuring out the other logistics as we go but we are taking social distancing and safety as the priority," said Schallau.
(Find: Breweries Near You)
Breweries big and small are reorganizing their businesses to better adapt to the turbulence of the current economy and culture. What's cool to see is how deeply ingrained the spirit of giving still is within the brewing community.
Beer is ingrained into the lifeblood of American culture. It is an important part of many people's social lives. Now more than ever, beer can help provide a sense of normalcy amidst the chaos. "You quickly realize how "essential" beer is to people's lives and sanity," says Mike Pallen of Mikerphone
Amidst positive and creativity, many brewers echoed a sense of understandable worry due to the unstable and unprecedented times we are all in. No one knows what will happen next, but we're all hoping for a better and more prosperous future. Be kind, follow the guidelines, be generous if you can, and never lose hope that we will get through this. There will be a freshly poured beer waiting for you on the other side. Cheers!
CraftBeer.com is fully dedicated to small and independent U.S. breweries. We are published by the Brewers Association, the not-for-profit trade group dedicated to promoting and protecting America's small and independent craft brewers. Stories and opinions shared on CraftBeer.com do not imply endorsement by or positions taken by the Brewers Association or its members.