The spirit of craft beer is rooted in community. Whether it was craft breweries in Florida who offered to fill water containers before a hurricane or making a beer a nationwide movement to uplift those affected by wildfire, craft brewers put community first. This time is different. The COVID-19 pandemic has affected public gatherings and taprooms have had to close making sharing a beer a challenge in itself.
COVID-19 Affects Beer Events
In Florida, COVID-19 precautions became necessary during Tampa Bay Beer Week. Cigar City Brewing's Hunahpu's Day and Green Bench Brewing's Foeder For Thought – two events that have grown to attract crowds of hundreds of people from all over the globe – have both been canceled in collaboration with the guidance of local authorities. "We have decided this is the most responsible action to take for our loyal customers, our employees, the craft community and the city of Tampa," Cigar City Brewing posted when canceling the event.
Green Bench Brewing's closing statement echoed that of their cross-county brewing brethren. "While we have to cancel for now, we hope to be able to take this time to create something even bigger for the following year. This feels a bit surreal to write, and we're just so sorry we have to make this call."
(Related: Brewery Business Coronavirus Resource Center)
Reassuring The Public
Brewers are acting to reassure their communities that they will remain open and are operating to the highest standards of cleanliness. Brewers are, by practice and necessity, people who clean regularly to exacting standards. Austin, Texas brewer Jester King also reassured their community and closed with a note about the mission of craft breweries. "We hope to withstand any decline in business this may bring by conscientiously following these measures and keeping the spirit of Jester King alive in these challenging times… We want Jester King to continue being a place to get away from the stresses we endure each week to gather over world-class food and beer with friends and family."
Adjusting Services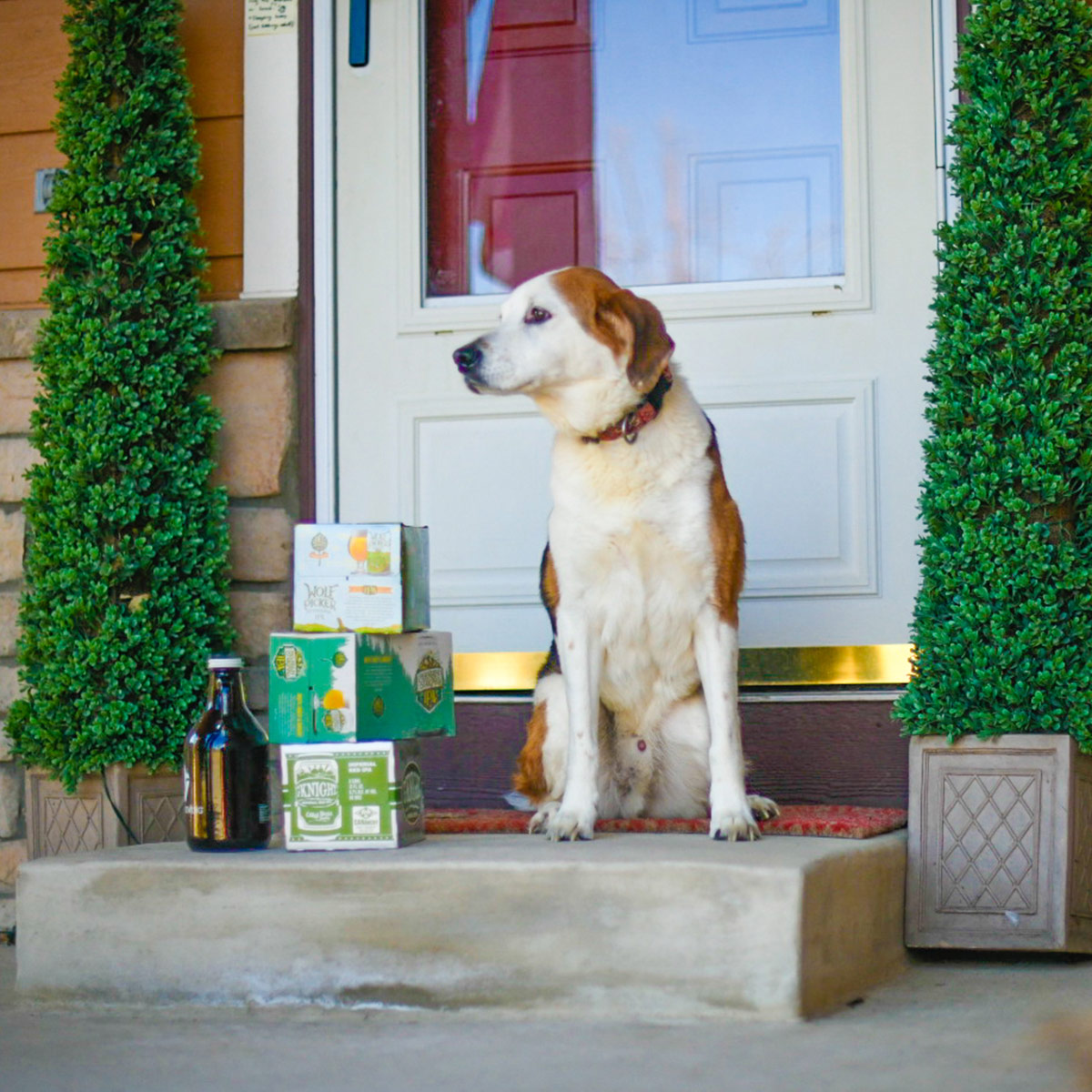 KettleHouse Brewing in Missoula, Montana hosted their FishOn! Catch and Release Party, but to adjust for folks who were taking precautions against COVID-19, the brewery offered a pre-order and pickup service. The brewery allowed patrons to pre-order their beer, and "A KettleHouse manager will deliver the beer right to your car upon arrival with a valid 21+ ID."
KettleHouse has since announced the close their taproom until further notice.
Cincinnati, Ohio's Fibonacci Brewing is offering patrons drive-through and delivery service. The brewery said in a press release, "When Fibonacci opened in 2015, there was already an existing drive-thru from the previous floral shop. With the impending outcomes of coronavirus, they have decided to officially open the drive-thru window for pick-up."
(More: Beer Styles Built for Surefire Cellaring)
According to Fibonacci co-owner and President Betty Bollas, "We understand the severity of the issue and that not everyone can be in a public setting right now due to age or medical condition. Some of our favorite customers fall into this category and we want to offer another way to serve them and include them. We have been using specific precautions in our taproom and this is just another way for us to serve our customers."
Chicago's Hopewell Brewing listed on their website that they will operate "to-go sales only until at least March 30th" in adherence to an order given by Illinois' governor on Sunday, March 15 aimed at limiting the spread of the disease.
Milwaukee's Lakefront Brewery announced their Beer Hall, Restaurant, Tours and special events will cease operations until further notice. "It's crucial that our city gets out in front of this health crisis,' said Lakefront Brewery President and Founder, Russ Klisch. "We only have one chance to end the transmission of this virus.'" Lakefront, who distributes beer in 30 states and six countries, assured the public that operations will continue and "there will not be a shortage of beer to buy wherever Lakefront is available."
Doing Right by Employees
Meanwhile, Massachusetts-based breweries Trillium Brewing and Tree House Brewing have both posted that they have asked workers who can stay home to do so, but they will be paying their workers while operations are limited. "We know many people are reading this and facing the same tough decision – one we never expected to face – and our hearts are with you," Tree House co-founder and head brewer Nathan Lanier wrote on Twitter. "We find solace in knowing wholeheartedly that we are doing the right thing and at the right moment."
Supporting The Beer Community During COVID-19
As breweries and many other small businesses are facing difficult times, the action of supporting your local brewery may change, but the spirit remains the same.
(Community: The Coming Economic Challenges Facing Craft Brewers)
Most importantly, if you're sick, stay home. This cannot be understated. Follow the guidance of the Centers for Disease Control and Prevention and local health authorities by washing hands, not touching faces, and sneezing into a tissue or elbow.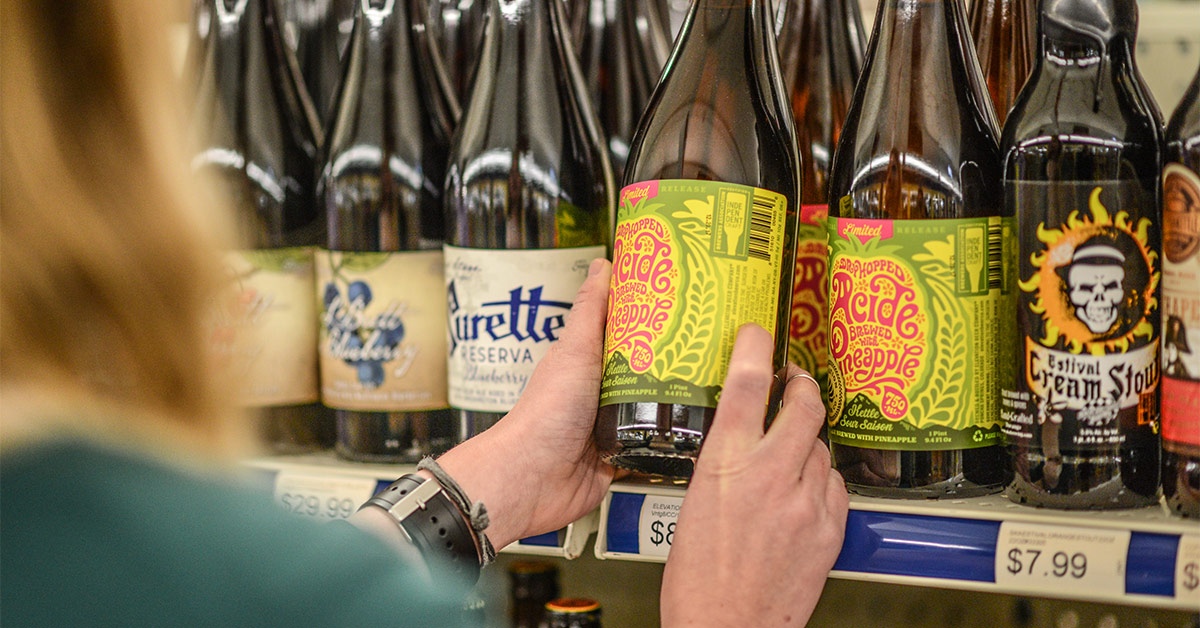 Buy Beer
It seems like a simple gesture, but that is how breweries make money. If possible, buy beer for a friend or family member, too. No one is sure how COVID-19 is going to play out, but supporting a brewery goes further than simply drinking from their taps. Many breweries already sell beer to go, where possible. If you can buy that beer at a fine beer store or bar/restaurant that serves growlers then that supports two businesses. These retailers are banking on enthusiasts' demand for fine beers and they could be hurting during these times as well.
Buy Gift Cards
This is like investing in a good time with friends and family in the future while helping your favorite beer purveyor in the present.
Buy Brewery Gear
Many breweries have been affected by COVID-19 precautions and more people staying home. Supporting a brewery like this reminds the community about them and helps remind the community about the brewery and their place in the community.
Beyond buying beer, as Jester King alluded to, it is about keeping the spirit alive during this time of heightened awareness. Whether you do this at home or in a brewery is up to you.
Everyone is navigating uncharted waters right now in reacting to COVID-19. Craft brewers are doing their best to reassure their community, and the community can reassure their craft brewers that we will support each other during COVID-19 just like always.
CraftBeer.com is fully dedicated to small and independent U.S. breweries. We are published by the Brewers Association, the not-for-profit trade group dedicated to promoting and protecting America's small and independent craft brewers. Stories and opinions shared on CraftBeer.com do not imply endorsement by or positions taken by the Brewers Association or its members.