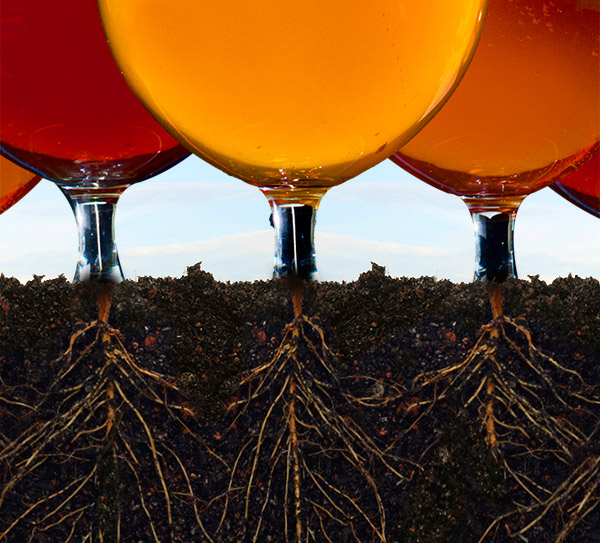 The Roots of American Craft Brewing
Beer. It's deeply rooted in this country's framework. This beverage contributes 1.6 percent to our gross domestic product, and historically has been enjoyed by both presidents and pilgrims alike.
From the end of Prohibition through the 1970s, the U.S. was mostly known for mass produced American Lager. Though light and refreshing, some saw these beers as nearly identical commodities, simply made by different producers.
(VISIT: Find a U.S. Craft Brewery)
Fast forward to today: now this country is the number one beer destination on the planet, with more than 5,000 small and independent brewers showing off ingenious and innovative beer tricks. We now have more than one hundred U.S. beer styles, from American India pale ales to barrel aged sours, and the majority of Americans live within 10 miles of a brewery. It's a beautiful time to be a beer lover.
So how did we get here?
The Pioneers of Craft Beer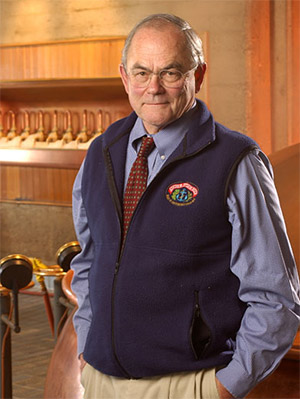 1978 was a low point for the number of U.S. breweries, post-Prohibition: there were less than 100 brewing locations with only 42 brewery owners. But things were already beginning to turn around. Fritz Maytag had resurrected Anchor Brewing Co. In the early 1970s, and in 1976 Jack McAuliffe started New Albion Brewing Co., both in California.
(READ: Evolving Role of Women's Contributions to Beer)
Meanwhile, in the east, heritage brewers like F.X. Matt/Saranac in New York, Boston Beer (producers of Sam Adams) in Massachusetts, August Schell in Minnesota, Spoetzl Brewery in Texas, and so many others were also making waves of beer foam. Soon the movement spread, first like a slow moving brush fire and then more like a blazing burn.
Homebrewing Emerges
Homebrewers, microbreweries and brewpubs are truly at the heart of the rise, once again, of local beer in the U.S. Thanks to decades of homogenization in the American beer market, a grassroots beer culture emerged. The homebrewing hobby began to thrive because the only way a person could experience the beer traditions and styles of other countries was to make the beer themselves. These homebrewing roots gave birth to what we now call "craft brewing."
Microbrewing Era
Momentum began to pick up for the microbrewing phenomenon in the early 1990s, with annual volume growth increasing each year from 35 percent in 1991 to a high of 58 percent in 1995. Soon the U.S. landscape was dotted with taprooms where beer lovers could sample a wide selection of local, flavorful beer while fraternizing directly with the brewers.
Craft brewing growth slowed to between 1 and 5 percent annually between 1997 and 2003, but the past ten years saw 10.9 percent growth on average. The numbers reflect a bigger and bigger base as beer drinkers increasingly connect with small and independent breweries.
(READ: What Is the Independent Craft Brewer Seal?)
Craft Beer Today & Flavor Revolution
Today craft brewers have succeeded in establishing high levels of quality, consistency and innovation, expanding the minds and palates of beer lovers, and creating the most diverse brewing culture in the world. With more than 1,900 new U.S. breweries in development, it's clear that craft brewers and craft beer lovers are participants in a beer revolution.
As the brewing landscape continues to evolve, so do Americans' tastes in beer. Nielsen research confirms that beer drinkers are shifting to more robust styles, and we know from market research firm SymphonyIRI that India Pale Ale is the top-selling craft beer category, followed by seasonal brews.
Credit Where it's Brewed
Now, as a fan of all beer, I often remind folks that the large multinational brewing companies deserve credit for establishing beer as the most popular fermented beverage in the U.S.—no small feat. Large global brewers have high standards in terms of quality and consistency.
Because of their efforts, we are a beer-loving nation. Beer far surpasses both wine and spirits in sales. However, today's small and independent brewers put the U.S. craft beer market on the map and continue to fuel it.
These little businesses are thriving against all odds, innovating and expanding old world beer styles with new world twists.
CraftBeer.com is fully dedicated to small and independent U.S. breweries. We are published by the Brewers Association, the not-for-profit trade group dedicated to promoting and protecting America's small and independent craft brewers. Stories and opinions shared on CraftBeer.com do not imply endorsement by or positions taken by the Brewers Association or its members.