Twas the Night After Christmas and Santa Needed Some Beers! His Big Day was Over. He Brought the World Cheers. But Now It's Time to Relax and Retire His Sleigh. Enjoy a Cold One 'cause Vacation Starts Today.
Santa Yells From His Recliner, "Honey, Can You Bring Me a Brew? My Legs are Aching and I Think I've Earned a Few! In My Bag are Beers That Kind Breweries Left Out, They Really Know What St. Nick Likes, That's Certain. No Doubt."
Mrs. Claus Rips Open the Sack and the Result Was Much Clatter. Bottles Fell Out, but No Worries, None Resulted in Shatter. "There are Beers From All Around. Every State is in Here." "Kids Leave Milk and Cookies, but Brewers Leave Me Beer."
"Here's an Old Rasputin, a Stout From North Coast." "Leave that One 'Till Later," Santa Yells, "I'll Save that for Tomorrow's Roast!" "How About a Yuengling? Is This Brewery New?" No Honey They're Not, They're Almost as Old as You!
Mrs. Claus Huffs and Throws a Can of Bent Paddle's Bent Hop. It Hits Santa in the Belly, Landing with a Plop. Santa Belts-Out a Laugh, "I'm Only Teasing You. Don't Give Me a Cold Shoulder, You Know You're My Pliny the Younger and I the Elder."
She Walks from the Kitchen and Gives Her Husband a Kiss on His Brow. She Then Opens a Bottle of New Glarus' Spotted Cow. He Sips the Drink and It's Gone in Hurry. "What I Could Really Go for Now is Piece's Dark-N-Curvy."
Santa Strolls to the Fridge to Fix Himself a Snack. Something That Might Pair Well With a Bottle of Wookey Jack. He Begins to Fill His Plate, All Leftovers Are Disappearing. Paying No Attention to the Missus and Her Leering.
Blitzen's Prize-Winning Ham With an Apricot Glaze, "That'll Taste Great Whilst Drinking Abita's Purple Haze." A Chicken Leg Has No Chance as Santa Gobbles it in One Bite, It Seems Fitting He Enjoyed it with Mother Earth's Silent Night.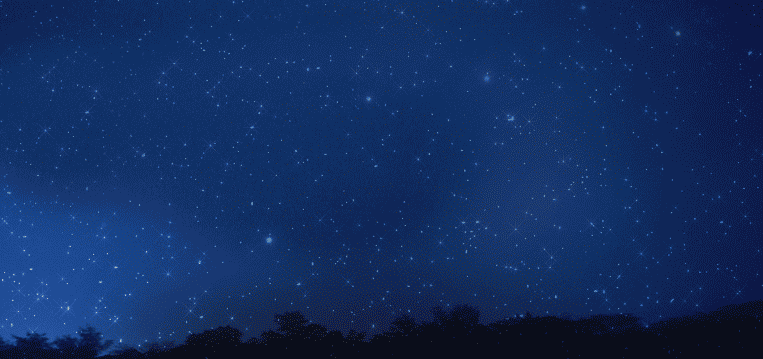 Santa's Still Thirsty so He Cracks Open Stone's Self Righteous. "The Beer is Spectacular!" However, it Doesn't End His Food Crisis. Santa's Plate is Half Full. He Still Has Much to Devour, Hard to Believe He's Been Home for Merely an Hour.
Santa Slows Down and Nibbles on Crackers and Cheese, He Fills the Void Between Bites with Deschutes' Fresh Squeezed. Now His Belt is Unbuckled, His Waist is Set Free. Making Room for Dessert, but First Dark Horse's Double Crooked Tree.
With So Many Sweets Santa's Mouth Starts Salivating, "It's Getting Tougher to Choose Beer over Food. Quite Aggravating! On One Hand You Have Chocolate, the Other a Glass." Mrs. Claus Yells, "Don't Be a Fool, On Neither You'll Pass."
Santa Knows the Truth. He wasn't Going to Deny. His Eyes Move to More Beer and a Table Full of Pie. Many to Choose From: Dutch Apple, Pumpkin, and Chocolate Cream. 3 Floyds, Sierra Nevada, and an Anchor Steam.
Santa's Appetite Hasn't Succumb, He Still Has Room in His Belly, For Something Whose Walls are Held Together by Frosting and Jelly. An Infinium is Split Between Santa and His Spouse, As They Bulldoze and Dismantle a Gingerbread House.
The Fridge is Now Empty, Lonely, and Barren. Mrs. Claus Was Prepared, She Knew Santa Wouldn't be Sharin'. Throughout the Living Room Empty Bottles are Thrown All About. Discarded Barley Wines, IPAs, and a few Stouts.
"Well You Did it Santa. You Drank Them All! An Entire Cellar of Beer That Should Have Lasted 'Till Fall." A Single Bottle Remains, One From Chicago Called 5 Lizard, But That Won't Last the Night, Let Alone a North Pole Blizzard.
"I Love You Honey, but You Haven't Got a Clue. If You Only Knew of My Secret Cellar I Will Dip Into. For Me, Rudolph, and the Elves Have Plenty of Homebrew!" Drink Local and Merry Christmas to Each One of You!
CraftBeer.com is fully dedicated to small and independent U.S. breweries. We are published by the Brewers Association, the not-for-profit trade group dedicated to promoting and protecting America's small and independent craft brewers. Stories and opinions shared on CraftBeer.com do not imply endorsement by or positions taken by the Brewers Association or its members.