Imagine you're a produce manager for a grocery store and you have hundreds of pounds of perfectly good, slightly bruised stone fruits — peaches, plums, nectarines picked over and rejected by shoppers — destined for a landfill and a brewery offers to not only take it off your hands, but put it to good use?
You'd jump at the opportunity, especially if you are aware of the shocking amount of food Americans waste every year.
That is the story of the Ugly & Stoned project, also known as The Rescue Brew, from Atlas Brew Works in Washington, D.C.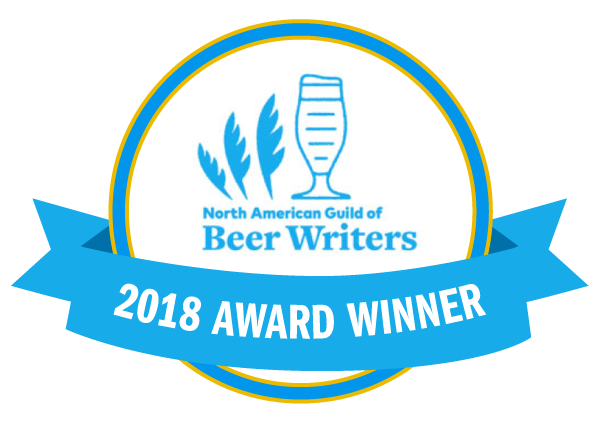 (INFOGRAPHIC: Beer & Food Pairing Chart)
"The markets are always looking for a place to give their produce," explains Jocelyn Lyle from The Environmental Working Group (EWG). "They give to food banks always, but if it's too spoiled and at that turning point you can't actually safely give that food to consume in its raw state, so you have to manipulate it in a form to make it safe to use and beer is perfect for it."
According to the Department of Agriculture, the nation throws out 30 to 40 percent of our food supply and that waste is the single largest component going into municipal landfills.
Why Do Americans Waste So Much Food?
How did we get to this point? The author of "A Taste of Generation Yum," Eve Turow Paul points to the rise of packaged goods in the 1940s. "Perfection and manicured foods came to represent safety and new technology," Paul told The Atlantic in an article about how the U.S. leads the world in throwing away food.
Perfection is a particular problem for produce. For example, apples need to be large, bright in color without any bruises or blemishes. I have been guilty of picking through produce at the grocery store, looking for the "perfect" apple or peach. And the majority of the picked over fruits and vegetables ends up in the garbage.
(READ: Last Call for IBUs: Fact, Fiction and Their Impact on Your Beer)
Stewards of the Land
All too aware of this problem, The Food Policy Action Group partnered with EWG on a collaborative campaign to reform the U.S. food system called Plate of the Union. The groups were already talking to the Brewers Association (publishers of CraftBeer.com) about farming and the quality of water, the largest component of the brewing process.
"Brewers are truly stewards of the land," Lyle says.
She gave an example of Fulton Brewing Taproom in Minneapolis, which uses water from the Mississippi River.
"They take water, and put it through their own filtration system, so they're not taking it from the town … they aren't trying to deplete safe drinking water from their community," Lyle explains.
That care of community is not lost on Justin Cox, founder of Atlas Brew Works.
"As the brewing world is shifting from large international breweries to smaller and locally focused, being a part of the community is very important," Cox says.
The idea came about over a couple beers at Glen's Garden Market in D.C. It was a brainstorming session with EWG's Lyle and colleague Colin O'Neil, Katie Marisic (Brewers Association), and Daniel Vilarrubi (Head Brewer, Atlas). Afterwards, local grocery chain Mom's Organic market was contacted and the plan was finalized. Mom's would set aside rejected stone fruits for a few months and Atlas would use the fruit in a beer.
(READ: This Season's Fall Cooking Trends and Beer Styles to Match)
Using Bruised, 'Ugly' Fruit in Beer
Fast forward a few months and the team at Atlas was the proud recipient of 500 pounds of plums, peaches and nectarines.
"We had a big stoning party. We had a bunch of people who were just taking each individual fruit and taking the pit out, which actually, is quite laborious," Cox says.
The fruit was then macerated, pasteurized and added it to kettle sour beer, which helped with a secondary fermentation. Atlas ended up making 20 barrels of light, balanced and slightly tart beer.
When a brewery sets out to make a beer with fruit, a large amount is required to make an impact and fruit can get expensive.
(VISIT: Find a U.S. Brewery)
Molly Browning, the brewery operations manager at Trophy Brewing in Raleigh, North Carolina, told us via email that to make an impact on a 20bbl of beer with stone fruit, you'd generally need between 400 and 600 pounds of fresh, perfectly ripe fruit.
"Cost-wise, for a 20bbl batch of beer, stone fruit from the farmers market, you are probably looking at least at $300, most likely more — say around $500-$1,000," Browning says. "That would just be for the fruit though, an additional cost is the labor and time it takes to process that fruit, especially with stone fruits. It can take days to process fruit like that."
So this fruit-rescuing mission was ideal for the brewing process: the produce was fresh and ripe, Atlas did not have to pay hundreds of dollars for fruit and they had a stoning party with volunteers.
Rescue Brew Makes its Debut
The real kicker — the beer turned out to be fantastic. The Rescue Brew, Ugly & Stoned, premiered this past June at SAVOR, the annual craft beer and food-pairing event in D.C. Not only was the beer a hit, but conversations about food waste and sustainable practices started flowing.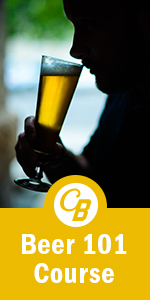 Lyle had multiple brewers ask her if she knew other markets like Mom's that would be willing to do a similar partnership. She is hoping to help facilitate other partnerships in the future.
The beer got even more exposure when Tom Colicchio of Craft in New York City, who partners with the Food Policy Action Group, poured the beer at a fundraising event.
"All the beer was pre-sold before we could even get it into kegs … we wish(ed) we had more," Cox says.
Cox is finalizing plans to make a Rescue Brew again in 2018 as a summer seasonal and hopefully get it in cans. The goal is to brew even more and have more reach — exposing the issue of food waste to new audiences, using the power of beer to call attention to a massive issue.
CraftBeer.com is fully dedicated to small and independent U.S. breweries. We are published by the Brewers Association, the not-for-profit trade group dedicated to promoting and protecting America's small and independent craft brewers. Stories and opinions shared on CraftBeer.com do not imply endorsement by or positions taken by the Brewers Association or its members.