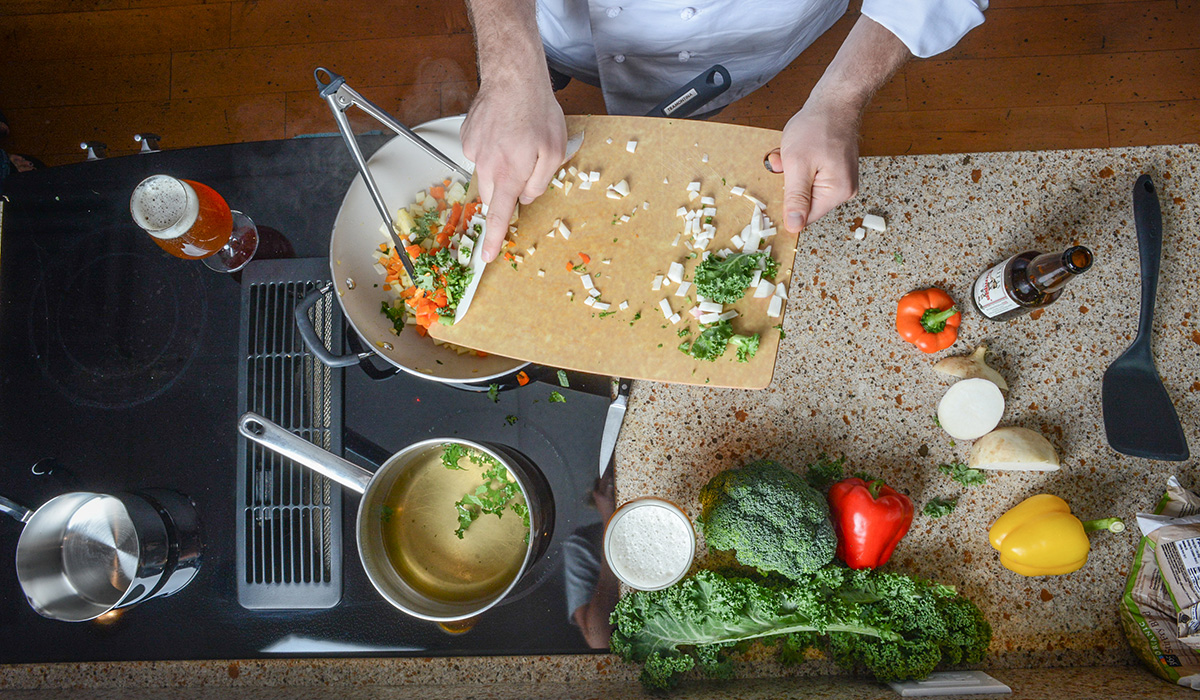 This Season's Fall Cooking Trends and Beer Styles to Match
As we turn the corner into fall, it's time to say goodbye to the best of the summer ingredients and start welcoming in the fall lineup. What do you do with the carrots, the zucchini, the fall and winter squashes, onions, peppers, potatoes and hearty greens? How can you gain more flavor from the simple cuts of meat? Here's a look at this season's hottest fall cooking trends and the beer styles to match.
King Salmon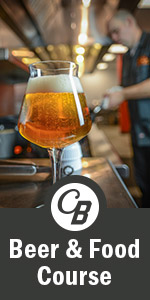 While the catch coming in this year is quite a bit smaller due to the West Coast drought three years ago, King Salmon is still worth seeking out if you can. King or Chinook will have a beautiful orange color and a very soft flavor with more fat than Wild Coho. The Coho is a good substitute if the King proves elusive.
This year, experts said they now recognize fat as the sixth taste and flavor. The King salmon is a great way to understand the concept. Salmon and Coho are also great transition ingredients for the seasons.
If you're still craving that last of the summer gose or radler, look to a tartare with cucumber and a little jalapeno. Ready to transition into a fall saison? Pan roast or oven bake your fish with a little onion or citrus. Are you ready to move on from the gentle tart styles of the summer and craving some fresh hopped IPAs? Grill the salmon with the skin on and bring in some late summer heat from a relish with peppers to pop the hops and the salmon.
(COOK WITH BEER: Find Hundreds of Recipes)
This Fall's Cuts of Meat
The shoulder tender, oyster steak, and flat iron and the new fall burger. There are only so many rib eyes, strip loins and tenderloins around. And as the trend of dry aging hits full stride, there is a huge influx of great cuts of meat that have long been overlooked coming into play this fall. Each one brings in a different flavor, cut, and size, but most are well suited for grilling, roasting and slicing.
You can make the best of these cuts of meat by keeping it simple with some salt and pepper — maybe add a fresh salsa verde along with a Marzen or brown ale to bridge over from summer to fall. Oh — and that "new" burger technique – well, it's not new per se, but it does work well with beer. The last few years have seen thick patties, but now you'll notice the trend swinging back, way back, to using two thinner patties. This gets more grill flavor, more Maillard reaction surface area and ultimately creates a richer flavored burger. Go to your roastiest porter or stout here or bring on the double IPAs twice the Maillard can take twice the hop and twice the roast.
Heirloom Grains and Malted Grains
Farro, spelt, millet, quinoa, amaranth, rye, emmer and many more are coming front and center in recipes and dishes this season. Thee grains are easier and easier to find at markets and online, so it's high time for you to add a little grain into your repertoire.
If you're looking forward to fall's rye IPAs and black IPAs, then look no further than adding some grains into recipes. Think about replacing arborio rice in a risotto with a grain. Cook them low and slow with a braised chicken dish, or simply boil off and then sauté with some onions, garlic and fresh herbs.
If you're feeling really adventurous seek out one of the about 40 craft maltsters in the US right now and add malted spelt, farro, quinoa, barely – even malted corn if you can find it — into your recipes. The malted grains add a depth of flavor to the dish that will pull the malt bill front and center on your palate. And the bonus is when you go to rinse the grains before cooking, your kitchen will smell like you just mashed in.
(READ: Grain Trust: Craft Malt, Craft Beer and What it Means to be Local)
Ice Cream and Fall Flavors
Beer and ice cream have long been friends, but this year, there are new techniques to try. Adjustments to the fat levels, incorporating fruit bases and new base ingredients like cream cheese are all bringing new pairing reactions to ice cream.
While no one can deny a double scoop on a cone is a good summer treat, look to move the ice cream to the side a bit in this transitional season: Let it play cold to a hot dish; use the creaminess to coat the palate a bit; bridge flavors in dishes and look to ice cream to become your fall dessert garnish.
Are you ready for some fruited sours? Bring on the sherbet. Maybe you need that last summer refresher look to a wit and sorbet with a little citrus garnish. Ready for the fall spiced beers? Bring on the richest vanilla you can find.
Housemade Condiments
Run as fast as you can to the market right now and grab some great last-of -summer tomatoes. Get your ketchup on. Get some mustards curing. Ever wanted to make kimchi? Now's the time. Late summer leading into fall is the season you should stock your pantry, including stone fruit jams and marmalades and pickled beans.
Acid
Whether vinegar or citrus based, a touch of acid can take most dishes to the next level. Bartenders are adding vinegar to cocktails, much like a dash of Woodruff to a Berliner Weisse.
So how does this play into food during this transition season? Try a quick marinade on pork chops or chicken before grilling with a touch of vinegar. Finish with fresh lemon and the first bite's flavor will transform on your palate. Beer wise, adding vinegar pops the hops to the front and balances the dish's bitter with the fat. Want to really pull out the hops in a pilsner this fall? Try a dash of champagne vinegar and olive oil over a lightly grilled fish. Want to really pull out the deep fruit in a New England style IPA? Then look to take the extra time and add some stone fruit to a base vinegar (think champagne or apple cider) and let that sit for a bit before using a little to finish grilled or roasted pork chops, chicken breast or even corn on the cob.
(READ: 75+ Popular Beer Styles)
Lighter Desserts for Late Summer and Early Fall
While many people are gearing up for the classic tastes of pumpkin, spices and richer fall desserts, there is a trend gaining momentum of chefs looking to finish a meal with a light and refreshing bite. Think about that last bite and sip waking you up a bit as opposed to lulling you into a food and pairing coma.
So what do you do beer wise here? While the wit beer was the kickoff beer of the summer, I offer up to you the wit as the closer for the fall. Grilled fruits, sorbets, meringues, even a pound cake with lightly marinated fruit can be a lighter ending than chocolate on chocolate on chocolate. Yes, there is always room for chocolate, but look to open up new flavor discoveries in some of your favorite wit beers by sliding this style down to dessert. With the wit coming in at the end, your palate is relaxed and bit tired. Let the carbonation and the gentle yeast notes awaken your senses and bring out fruity aromas and delicate notes of fruit, salt and gentle spice.
No matter what new flavors you end up exploring this fall, keep these ideas top of mind. Simple is the new complicated. If you're thinking of adding a few extra spices, ingredients or techniques to dish, think again and focus on highlighting what a pork chop, a roast fish, corn, onions, squashes, potatoes and tomatoes should taste like. Sometimes the simpler you go in preparation brings out the more complex pairing, and allows your palate to wander a bit more between two to three flavors as opposed to eleven competing ones.
Cheers to a great fall.
Save
Save
CraftBeer.com is fully dedicated to small and independent U.S. breweries. We are published by the Brewers Association, the not-for-profit trade group dedicated to promoting and protecting America's small and independent craft brewers. Stories and opinions shared on CraftBeer.com do not imply endorsement by or positions taken by the Brewers Association or its members.