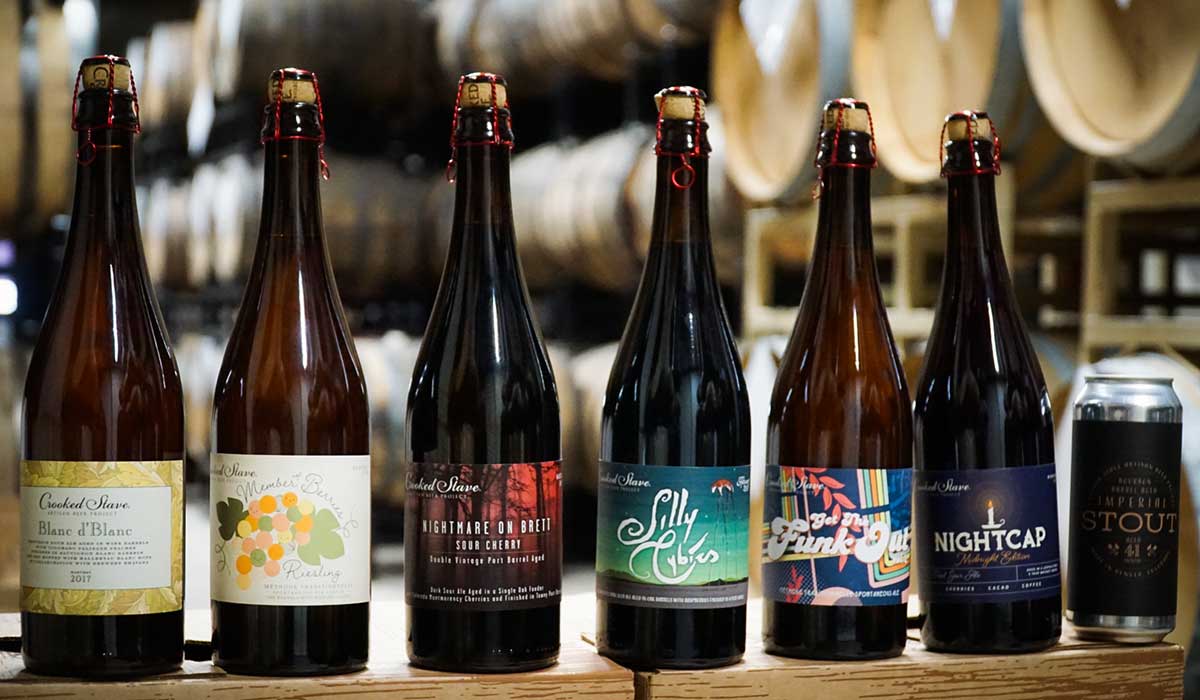 Want Rare or Out-of-Reach Beers? Join the Club – a Beer Club
There's a monthly club for nearly everything. Need razors for a buck? Want new toys and treats for Fido? Arts and crafts for the kids? How about new, artisanal pickles delivered to your door? You can have all this, and more, including beer from independent U.S. breweries you'd never see at your local bottle shop. In addition to beer mail, breweries have been successfully running member clubs as a way to treat their fans to exclusive beer. So by delivery or by a brewery's front door, sometimes the best way to find super limited and out-of-state beer is to be a club member.
Brewery-Run Beer Clubs
Twelve years ago, The Lost Abbey launched a crusade of craft beer by unveiling the Patron Saints and Sinners Club. According to The Lost Abbey, it is considered to be the oldest currently operating brewery-run beer club in the U.S. For an annual fee, members got beers otherwise unavailable to the masses. Remember Duck Duck Gooze, Yellow Bus and Cable Car — the mythical beers that remain "white whales"? Those were only released to Patron Saints and Sinners beer club members.
The program was on hiatus between 2010 and 2018 due to workforce constraints. Since relaunching the club in 2018, it has remained sold out.
"We gave our original members the first option to renew," explains Adam Martinez, media and marketing director at The Lost Abbey, "but there is a waitlist to join should spots become available."
The brewery hosts a pickup party based on when the next barrel-aged beer is projected to be ready.
(READ: Extraordinary Beer Gifts)
"We give our members a chance to come in and taste the beer for free," says Martinez. "Most of these bottles run $40 so it's nice to let them taste the beer without having to open one."
The Lost Abbey won't ship beers, but it does allow members to designate people (a "proxy") to pick up the beers on their behalf. Beers for Patron Saints and Sinners members are small-batch and usually produce between 100 and 200 cases at a time. A select number of beers that yield 200 cases may be available to the general public.
"Traveling around the country to different beerfests I run into members who don't live in California," says Martinez. "There's a lot of comradery, and just around Thanksgiving we were seeing lots of pictures of members opening bottles with their families. It has a real social club aspect."
Why have a beer club? Why not just make beer and host special releases?
"As we've all gotten older," explains Martinez, "we don't have time to sit outside a brewery overnight. The craft beer community, especially at our age, have bought houses and had kids. They can't camp in a parking lot, and we understand that. We ourselves don't want to watch them overnight. We created a membership for the people who really wanted the beers and a guarantee they get them."
"I didn't know of a brewery membership existing before The Lost Abbey," says Chad Yakobson, Crooked Stave's founder and brewmaster, "so I believe we were the third to have a membership program." Crooked Stave ran its program, Cellar's Reserve, between 2012-2019 (skipping a year in 2015).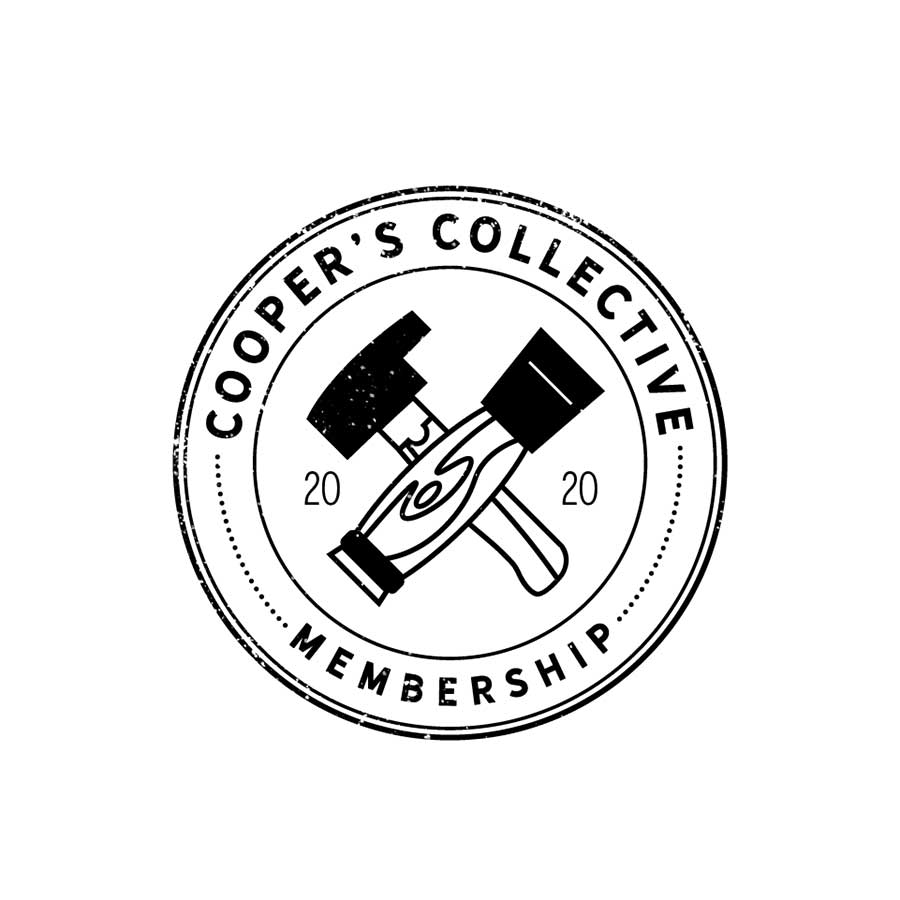 "We're now rebranding our program to be the Cooper's Collective," says Yakobson. "Our membership program has been extremely successful for us. The idea to start our program was that we were so small that we didn't even have a brewhouse, and I was brewing inside another brewery. We had so little of the beers we made that we couldn't distribute them out into the world. So we decided to reward people who were into us, into our brand, and make beers for them and release them to them first."
"When you do this you create loyal followers," says Yakobson. "You create people who represent your brand. The beers I created for them allowed me to think outside the box and get creative."
The new Cooper's Collective will now feature two tiers, released quarterly, and come in three-bottle or six-bottle memberships. If members cannot pick up their bottles in person or through a proxy, then Crooked Stave is also beginning a partnership with Tavour to get members' bottles shipped to where they live.
(READ: Musings on Utopias)
Beer Clubs Work to Customize What's in the Box
Started in 2013, Tavour features beers from 47 different states and over 600 independently owned craft breweries. Via the Tavour app, subscribers get access to two different beers each day, and from those offerings build their custom boxes for delivery.
"Our founders came from Amazon and Microsoft," says Megan Birch, marketing manager for Tavour. "They noticed there wasn't a big selection of craft beers in grocery stores, but they knew there were so many good craft breweries out there. They wanted to get those beers to craft beer fans around the country, so they started working with local Washington breweries and actually bottled their beer for them and hand delivering it to people's doorsteps."
Six years later, the company now ships beers to a few hundred thousand subscribers.
Breweries that supply Tavour ship beer directly to the company. Those beers are stored in a temperature-controlled warehouse where they are immediately featured on the Tavour app and shipped as soon as each box is filled by a subscriber or as part of a regularly scheduled subscription.
Beer subscribers have two main choices for shipments. They can build their own box a beer at a time, or they can subscribe to various themed boxes such as "Hoppy and Juicy, Dark and Intense, Sour and Funky, Light and Crisp, and Cider, or you can mix and match all of those," says Birch. Those are available in six or 12-beer packages sent every month, two months, or three months.
Beer Drop is one of the newest beer subscription clubs on the scene, launching in 2019 by two brothers, Bryce and Bret Forester. This Colorado-based beer subscription service differentiates itself by aiming to be "built for the customer," says Bryce Forester.
"We wanted something that we actually wanted – beer from the local breweries– [and to] be able to pick what I wanted in the box itself."
A truly unique offering from Beer Drop is its custom-coded recommendation engine, which takes information provided by the subscriber about preferred beers and beer styles and makes recommendations for what beers Beer Drop has available.
(VOTE: Great American Beer Bars 2020)
To build a custom box on Beer Drop, subscribers pick five categories from Top Picks, Hoppy, Sour, Dark, Lagers, Belgian, Malty, Fruity. Subscribers then have the option to upgrade to Beer Drop Plus or Beer Drop Ultimate, which upgrades to taproom-only choices and special releases.
"You can pick two hoppy beers, a Belgian beer, a dark beer and you can say 'best of the best,'" says Bryce, "and we'll look through the list of all the beers we've built relationships with and give you the best version of that with whatever plan you end up picking."
Subscribers can go with what's recommended or swap out beer after the fact.
Beer Drop is currently working with 30 different Colorado breweries and has plans to expand with other states' breweries. What sets this beer subscription apart is the format it makes beers available to subscribers. Depending on the beers chosen, Beer Drop will include crowlers as part of its offerings.
Beer clubs reward craft beer fans for their support and they bring rare beers, small-batch beers, and beers that a brewery would otherwise never be able to get across state lines, much less outside their city, to people who are eager to drink them and share them. It carries much less risk than beer trading and offers another level of community that has long been a foundation for craft beer.
CraftBeer.com is fully dedicated to small and independent U.S. breweries. We are published by the Brewers Association, the not-for-profit trade group dedicated to promoting and protecting America's small and independent craft brewers. Stories and opinions shared on CraftBeer.com do not imply endorsement by or positions taken by the Brewers Association or its members.