All beers ultimately come from Mother Nature, making their way from fields of barley and hops through the brewing process to land in your glass at the local pub or a brewery taproom. But some brewers push beyond the farm's edge to explore beers that are truly wild, using unusual ingredients that aren't farmed, but rather found. Often called foraged beer, these unique brews utilize ingredients like dandelions, chanterelle mushrooms, autumn-olive berries, sage brush, sweet root and salal berries.
This fascination with how foraged beers connect people to their land, and to their memories, is growing.
(READ: Hops Recognized as Herb of the Year)
Bringing Back Memories
The idea of "wildcrafting" a beer fits perfectly within the ethos of craft brewing — both traditional and independent all at once. While they're made from ingredients foraged over thousands of acres of wilderness, and often push the boundaries of beer drinkers' palates, foraged beers are also closely tied to specific areas and communities.
"One of our long-term goals is to create a beer that is very regionally specific," says Aaron Kleidon, brewer and co-owner of Scratch Brewing Company in Southern Illinois. "We want to create a drink that you can only get here — a product that tastes and smells like this place."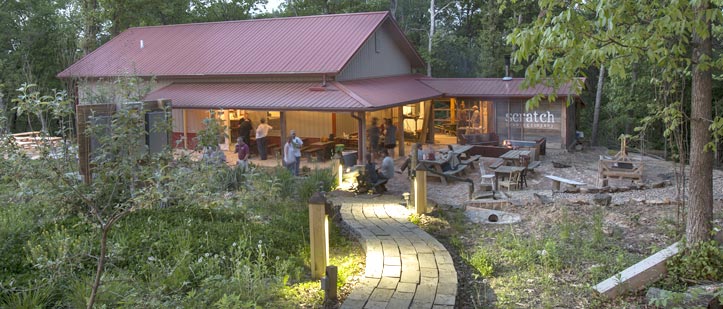 Kleidon, who grew up in the area, has access to 900 acres of forests, fields and swamps to gather ingredients for Scratch's ever-rotating beer list, which at one time or another has included an amber ale brewed with toasted pignut hickory bark, a bière de garde with chanterelle mushrooms, and even a coffee porter brewed with pine cones and needles.
"A lot of the people around here have had some of those ingredients, whether their grandparents used them or they've made wine with them or just have eaten them at one time or another," Kleidon said. "I think it brings back a lot of memories for local people."
(VISIT: Find a U.S. Brewery)
Beer's Connection to the Land
That connection to the land can really sell a brew that might otherwise be a bit too far out there for most beer drinkers, says Larry Chase, head brewer at Standing Stone Brewing Co. in Ashland, Oregon, who helped create the aptly named Wildtrail Ale from yarrow and St. John's wort collected at nearby Hyatt Lake.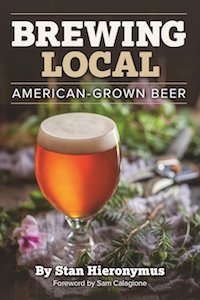 "More than anything it's just being able to tell the story of the beer. People know where Hyatt Lake is; they go swimming up there or they boat up there," he said. "Right around Hyatt Lake we were literally on part of the Pacific Crest Trail, so this beer was brewed with ingredients that were picked right off the Pacific Crest Trail."
Chase first became interested in the idea of foraged beers through a program created by fellow Oregonian Eric Steen, now the marketing manager at Hopworks Urban Brewery in Portland.
"I was on a canoe trip in the Yukon," Steen said, "and the guide was talking about plants that we were looking at and just made an offhand comment about 'I wonder what that would taste like in beer.'"
(LEARN: 75+ Beer Styles)
The result was Beers Made By Walking (BMBW), a program which invites brewers to make beers inspired by nature hikes and urban walks. Each walk is different, Steen says on the BMBW website, so each beer is a portrait of that landscape, whether it's made from salal berries harvested on the Oregon coast or from invasive plants pulled from the sidewalk cracks of a major city.
"The brewers get really excited about using native plants that grow in their region, particularly plants that you never thought could go into a beer," Steen says. "You get to create a beer that takes elements that are based off the landscape and incorporate them into the beer in whatever way you see fit."
BMBW has even experimented with foraged yeast, collaborating with Thunder Island Brewing, on a series of five beers made from fermentations at different locations of the forest.
"The brewers get really excited about using native plants that grow in their region, particularly plants that you never thought could go into a beer." ~ Eric Steen, Hopworks Urban Brewery
"We wanted to see the difference between yeast that was propagated in an old growth forest compared to a second growth forest," Steen said. "We literally cracked open bottles and served it to people right there so that they could taste the beer right where the yeast was fermented."
Helping brewers think outside the barrel can produce some spectacular results. Steen recalls a Deschutes Brewery IPA called Sagefight, made from juniper and sagebrush harvested from a local land trust, which won a silver medal in the Indigenous Beer category at the 2013 Great American Beer Festival and then bronze in 2014.
"That beer was amazing," Steen says. "The earthy, herbal aromas and flavors from the sage really complimented piney and dank hops."
(MORE: Our Big List of Beer Schools)
Experimentation in the Truest Form
It doesn't always work that well. Brewing with wild ingredients can definitely be a learning experience, as Chase found out during his first attempt at a foraged beer: an ale made with western sweet root.
"I couldn't find anybody who'd ever brewed with sweet root before, so it was a question of how much do you use," says Chase. "Knowing that it had a black licorice, anise flavor, I thought we'll base it on recipes people have done with black licorice root. From what I was reading, I thought, 'Man, I don't have enough, so let's throw it all in.'"
Chase admits that was "probably the wrong thing to do." The sweet root was so strong that it overwhelmed the other ingredients, and the resulting Wildcraft Ale was, in Chase's words, "a love it or hate it beer."
"People in the love it category were few and far between, but it garnered a lot of interest because it was such a unique flavor profile."
The flavor was so strong that the next two beers brewed in that tank carried a subtle but unmistakable hint of licorice, even after a thorough cleaning.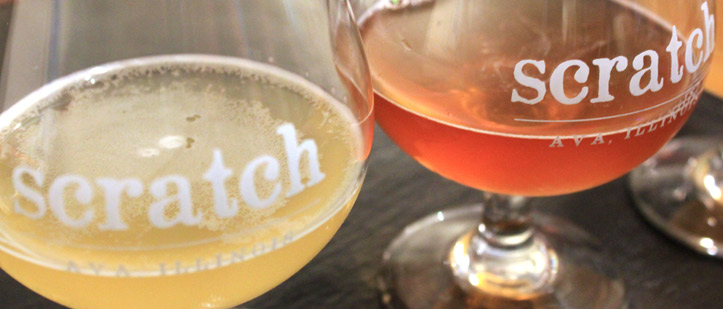 In the end, Chase says, it was an interesting experiment, which Kleidon agrees is a lot of what foraged brewing is about — trying things that "don't necessarily work as well as we would have hoped."
"I feel like so many of these foraged elements in our beer were probably known at one time, but having to relearn all of it is very time-consuming," Kleidon says. "But each time we brew with them, we learn a little bit more about the plant."
To help prevent that knowledge from being lost again, Scratch is planning to publish a Homebrewers Almanac this fall, with around 35 chapters focused on individual plants that the brewery uses to bitter beer in lieu of hops.
(READ: Bed & Brew: U.S. Breweries with Beer Hotels)
"It's basically a way that we can share everything we've learned about brewing with wild plants, how we process them, how the bitterness comes through in the beer," Kleidon says. The book will feature 50 of Scratch's recipes, including everything from 25 different species of trees, at least two species of mushrooms as well as wild-growing greens, flowers, nuts, and fruits like paw paws and persimmons.
Persimmons are also a prime ingredient for another brewery that likes to go beyond the farm's edge. The folks at Fullsteam Brewery in Durham, North Carolina, part of whose mission is to "pioneer the art of Distinctly Southern Beer," created just such a beer about six years ago when they released their First Frost ale.
The traditional English-style winter ale is tempered with local persimmons, a bit of what owner and self-described Chief Executive Optimist Sean Lilly Wilson calls "Southern scrounge" brewing.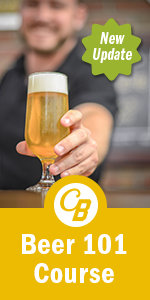 "To just go out into the wild and forage on your own is a very Thoreau-like, fulfilling experience," says Wilson. "But what really motivates me is gathering people who have that sense of exploration and adventure who want to get together and celebrate the collective experience of the wild harvest."
To that end, Fullsteam created its Foragers program, which buys local ingredients from members of the community.
(READ: How I'm Approaching Craft Beer in 2018)
"This year we returned over $6,000 to the local community, to people who might not otherwise make that money, certainly not for persimmons, a fruit that historically has been considered a trash fruit. We're creating a cool secondary market and honestly for some people that's Christmas money. That few hundred dollars that they're making helped during a challenging financial time, I know for at least one family, and that really means a lot to me."
But apart from helping the local economy, Wilson says the Forager's program helps make connections – between the brewery and the community and between the community and the land around them. One of Wilson's most rewarding memories involves a woman who discovered persimmons through First Frost and so loved the flavor that she eventually planted four trees in her backyard.
"We're foraging for an ingredient in the wild, making a beer, and talking about it in a way that engages people enough so that at least one person is interested in planting that ingredient in her yard," Wilson says. "I just thought it was so touching that we could make that connection and close that loop."
CraftBeer.com is fully dedicated to small and independent U.S. breweries. We are published by the Brewers Association, the not-for-profit trade group dedicated to promoting and protecting America's small and independent craft brewers. Stories and opinions shared on CraftBeer.com do not imply endorsement by or positions taken by the Brewers Association or its members.