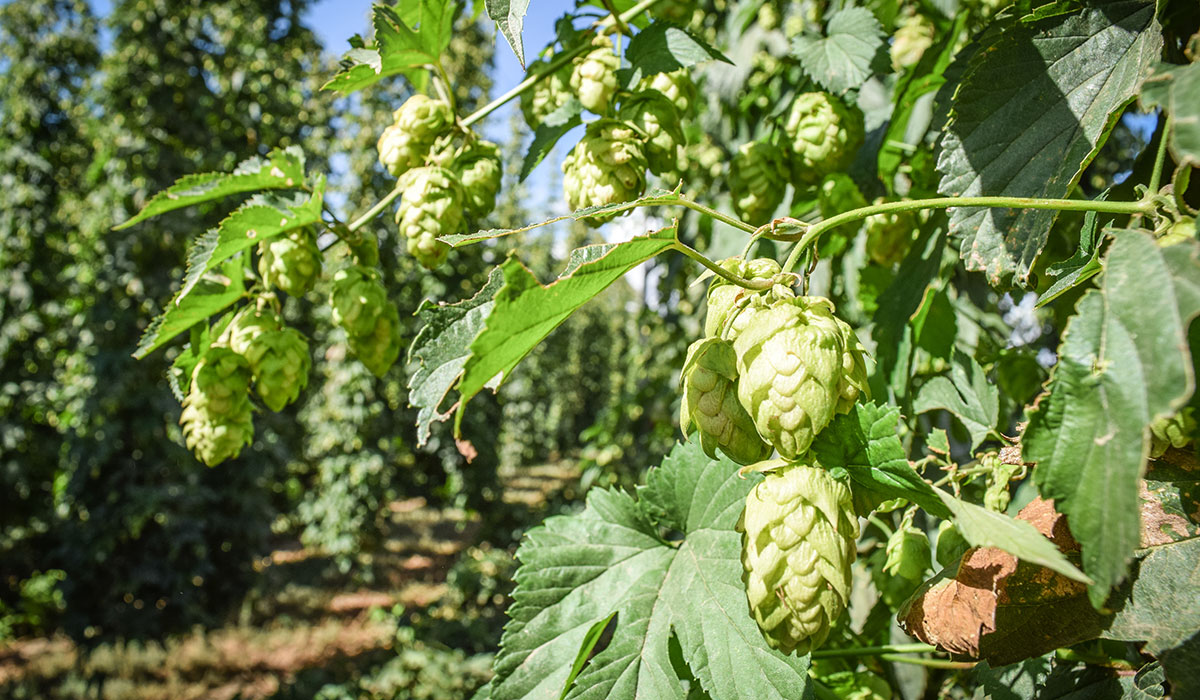 Hops Recognized as Herb of the Year by International Association
Hopheads, 2018 is your year. The International Herb Association is recognizing hops, which they dub "Green Gold," as its herb of the year.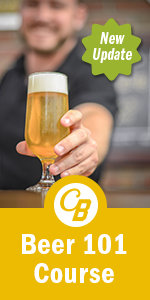 Hops, of course, are one of the four main ingredients in beer, along with water, malted barley and yeast. The herb's beer-making prowess is one of the reasons the organization chose to recognize it.
"By acknowledging the hops plant, the association therefore does not only show interest in the use of hops as a spice in the production of beer. [But] Also the antibacterial effect of the ingredients of hops and its positive effects on skin and hair are described," the group says. "We would be delighted if the year of hops helps to spread the enthusiasm for our 'green gold.'"
(READ: Are Experimental Hops the Future of IPA?)
Our Beer Glossary (which is chocked full of knowledge) teaches:
Apart from contributing bitterness, hops impart aroma and flavor, and inhibit the growth of bacteria in wort and beer. Hops are added at the beginning (bittering hops), middle (flavoring hops), and end (aroma hops) of the boiling stage, or even later in the brewing process (dry hops). The addition of hops to beer dates from 7000-1000 BC; however, hops were used to flavor beer in Pharaonic Egypt around 600 BC. They were cultivated in Germany as early as AD 300 and were used extensively in French and German monasteries in medieval times and gradually superseded other herbs and spices around the fourteenth and fifteenth centuries. Prior to the use of hops, beer was flavored with herbs and spices such as juniper, coriander, cumin, nutmeg, oak leaves, lime blossoms, cloves, rosemary, gentian, gaussia, chamomile, and other herbs or spices.
More recently, the 2016 Hop Usage Survey from the Brewers Association, publishers of CraftBeer.com, found the most popular hops among American brewers were Cascade, Centennial and Chinook.
(READ: The New England-Style IPA is the Anti-IPA)
It's no secret the American-Style IPA has been a centerpiece beer style for small brewers for at least a decade. It's been the most-entered category at the Great American Beer Festival® competition since 2002; The 2017 competition included more than 400 entries in the American-Style IPA category.
Even if IPAs or the trendy New England-Style IPAs aren't your thing, your beer of choice has hops it in, so let's raise a glass to the Green Gold! Cheers.
CraftBeer.com is fully dedicated to small and independent U.S. breweries. We are published by the Brewers Association, the not-for-profit trade group dedicated to promoting and protecting America's small and independent craft brewers. Stories and opinions shared on CraftBeer.com do not imply endorsement by or positions taken by the Brewers Association or its members.