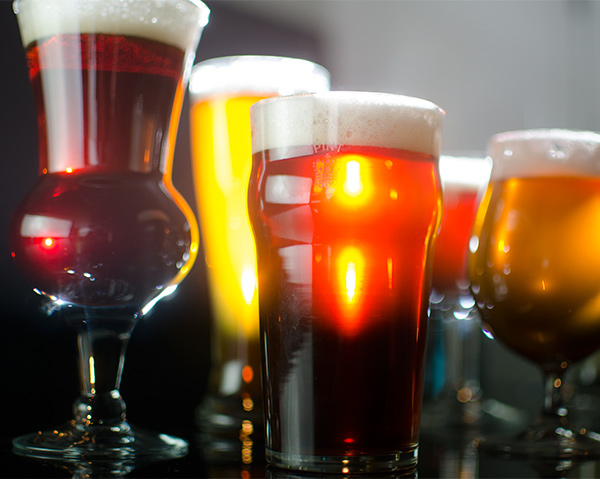 American Craft Beer Has No Borders
The growth of the craft beer industry is becoming more and more apparent across the nation judging by tap handles and package store shelves. But we're not the only ones sipping more American craft beer. According to the Brewers Association (BA), the American craft beer industry experienced serious export growth in 2013.
What do I mean by serious growth? In a recent press release, "American Craft Beer Exports On the Rise," the BA reports that craft beer export volume increased by 49 percent in 2013, representing 282,526 barrels and an estimated $73 million.
The global success of the American craft beer industry is exciting, but also raises concerns about ensuring quality as the market continues to grow.
"This sustained growth is a testament to the innovation of small and independent American craft brewers and the enthusiasm of beer drinkers internationally, said Bob Pease, Brewers Association chief operating officer. "With more beer exported around the world, the challenge now is to ensure that beer quality is preserved in all cases, so consumers are assured a positive experience. This is an area of focus for the Brewers Association and the Export Development Program."
So which countries are the biggest players for America's craft beer export growth? The BA says, "Canada remained the industry's largest export market, with shipments increasing 92 percent by volume (up to 131,511 barrels) in 2013. Sweden (15.5 percent) and the United Kingdom (7.9 percent) remained the next two largest markets, with Australia (5.4 percent) and Japan (3.2 percent) following."
While craft brewers continue to flourish on an international scale, attention to quality remains a top priority. Eric Wallace, president and co-founder of Left Hand Brewing Company and chair of the BA's Export Development Program (EDP) committee, says, "The EDP will continue to promote American craft beers through its focus on quality and diversity to ensure they flourish abroad over the long term."
So whether you say, ¡Salud!, Prost!, Sláinte! or Cheers!—American craft beer is something we all can enjoy.
---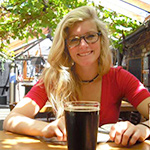 Tiffany Lutke (@TiffanyLutke) is the current Craft Beer Program intern at the Brewers Association. She spent her days as a kid in the small craft brewery her father owned on the east coast, which led to her love for small and independent breweries. When she's not pouring beer at Upslope Brewing Company taproom in Boulder, she's sharing pints with old friends at her favorite beer bars like The Mayor of Old Town in Fort Collins, Colo.
CraftBeer.com is fully dedicated to small and independent U.S. breweries. We are published by the Brewers Association, the not-for-profit trade group dedicated to promoting and protecting America's small and independent craft brewers. Stories and opinions shared on CraftBeer.com do not imply endorsement by or positions taken by the Brewers Association or its members.