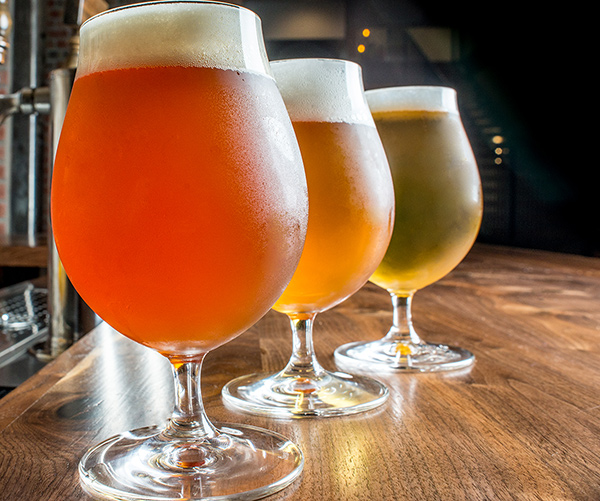 Bell's Brewery Addresses Innovation Brewing Trademark Dispute
Over the past few days you've probably seen commentary or an article about a recent trademark dispute between Bells Brewery, Inc. (Kalamazoo, MI) and Innovation Brewing (Sylva, NC).
This morning, Bell's Vice President Laura Bell took to Facebook this morning to "clear up a few things" regarding the dispute.
---
To our Bell's customers and the passionate craft beer community,
We want to clear up a few things regarding our federal trademark dispute with Innovation Brewing."
1. We have not, and are not asking them to change their name or their logo. There is no lawsuit. We are not suing them. We have not asked them for money. We have not asked them to stop selling their beer. We are asking them to withdraw their federal trademark application. 2. Our concern is with their United States trademark application and potential impact on our brand, which we have spent 30 years building. 3. I personally reached out to Innovation Brewing to try to settle this matter in February, 2014 and attempted to talk about this brewer to brewer instead of involving lawyers. Our efforts were rebuffed and Innovation Brewing choose to pursue this in the legal system. 4. Over the last year, we have offered co-existence agreements and have offered to pay for their legal fees. We tried to find solutions that would work for both of us. Their response was to ask for an exorbitant amount of money and we did not feel that was a collaborative solution. 5. All offers that we proposed were rejected and after more than a year of discussion regrettably, this matter has moved to the federal trademark office.
We have the utmost respect for Innovation Brewing and we are going to keep any comments we have regarding this matter positive, honest, and collaborative. We want them to continue to brew and do the good work they're doing under their own name.
We hope to resolve this as swiftly as the system will allow.
The passion that we have seen over the past few days is a testament to how much the beer industry means to those who support it and why we are proud to be a part of it. We always appreciate further feedback and invite everyone to continue to share their concerns with us directly: http://bellsbeer.com/contact/
Sincerely,
Laura S. Bell Vice President Bell's Brewery, Inc.
---
Innovation Brewing has also been using Facebook to reach out to their followers during this time. Yesterday, the brewery thanked their fans in a post: "We are overwhelmed with gratitude for all the support we have been receiving during all this. We are hopeful that the issue can be resolved and we can all go back to focusing on making great beer. Thank you to the craft beer community."
The matter is now in the hands of the Federal Trademark Office.
CraftBeer.com is fully dedicated to small and independent U.S. breweries. We are published by the Brewers Association, the not-for-profit trade group dedicated to promoting and protecting America's small and independent craft brewers. Stories and opinions shared on CraftBeer.com do not imply endorsement by or positions taken by the Brewers Association or its members.