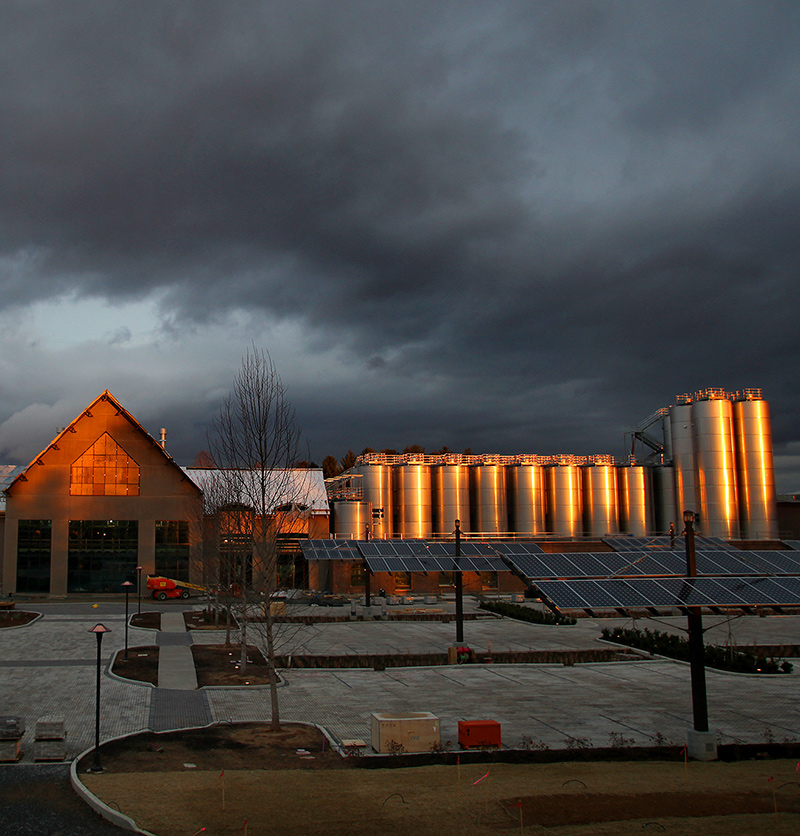 Borrowing Beauty from Nature: Sierra Nevada's North Carolina Brewery
Sierra Nevada recognizes the impact that their new brewery will have on the densely wooded area just 17 miles south of Asheville, N.C., and are making every effort to be as resourceful and sustainable in the process.  According to Sierra Nevada's latest blog, "Borrowing Beauty from Nature," these efforts will help preserve their new location.
"Sierra Nevada has always been ecologically minded, and it pained us to know that trees would inevitably have to be removed to accommodate the brewery. That knowledge, though, inspired us to build the brewery in the best, most sustainable way we could. In particular, to ensure that for every part of the forest we touched, we would work to reuse it or improve another part to preserve the special character of this place we love so much."
The steps they've taken to attain their sustainability goals begin with the construction crew. In an effort to harvest as much timber as possible for use, crews collected trees carefully to be sent to a local mill and broken down into useable lumber for further construction. Certainly not taking the easy way out, it seems as if all of their respect for the environment is paying off.
"Today, nearly two years after construction began, we have thousands of pieces of gorgeous wood that will showcase the elegance of this resource. Long, distinctive planks of poplar, black oak, Spanish oak and white oak are destined for use around the brewery."
So the new brewery will truly reflect its graceful surroundings. This eco-minded construction is nothing new for Sierra Nevada. Standing out by blending in with its local scenery is something they've practiced in the past. Years ago, they hired woodworker, Vaughn Zellick to help provide the atmosphere in their Chico brewery. He continues to work with Sierra Nevada, selecting locally harvested lumber to make everything from doors to bar tops.
"For us, using wood in the brewery harkens back to an earlier time in brewing which fits nicely with our traditional philosophy of beer making. Not so long ago, woodworkers and coopers were a staple in every brewery, and brewers relied on the wooden casks and vessels for the storage and preservation of their trade. Today, most of those woodcrafts have been replaced by sanitary stainless steel, but the look and feel of well-worn wood reminds us of our past and helps us stay rooted in the traditions of our profession."
To some, the dense forests covering the rural mountains of western North Carolina may seem to crisscross their branches as if guarding the mountains from the world outside. But, for Sierra Nevada, those trees outstretch their branches and welcome craft beer. When it comes to being ecologically responsible, Sierra Nevada is taking every precaution and showing respect for the environment.
"Our property is 185 (acres) of woodland and meadow; of that, less than 30 acres have been developed. The remaining forest is tended and cared for by our permanent staff of Natural Resource Specialists who work on improving the health of the existing ecosystems. We've re-planted hundreds of trees and shrubs to balance the effect we've had on our location."
Taking care of the environment isn't the easiest or fastest way to complete construction, but what's the rush?
"For us, everything is balance. In the environment, in our beer, and in life."
Check out the Sierra Nevada blog for more information about their commitment to environmental responsibility and their new brewery location.
Photo © Sierra Nevada Brewing Company
---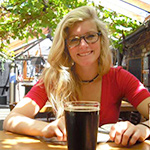 Tiffany Lutke is the current Craft Beer Program intern at the Brewers Association. She spent her days as a kid in the small craft brewery her father owned on the east coast, which led to her love for small and independent breweries. When she's not pouring beer at Upslope Brewing Company taproom in Boulder, she's sharing pints with old friends at her favorite beer bars like The Mayor of Old Town in Fort Collins, Colo.
CraftBeer.com is fully dedicated to small and independent U.S. breweries. We are published by the Brewers Association, the not-for-profit trade group dedicated to promoting and protecting America's small and independent craft brewers. Stories and opinions shared on CraftBeer.com do not imply endorsement by or positions taken by the Brewers Association or its members.