From the corners of beer bars known for supporting independent breweries to the shelves of specialty beer stores, even the weekend couldn't help beer lovers separate from last week's surprising news about AB-InBev's intent to acquire North Carolina's Wicked Weed Brewery.
As of Monday morning, the website Tenemu.com reports at least 40 breweries have confirmed they have pulled out of the Funkatorium Invitational set for summer 2017. According to the festival's event page, more than 70 breweries were originally attending — that number now stands at less than 30.
(MORE: 2017's Great American Beer Bars)
Several well-known craft beer bars spent the weekend clearing out their remaining stock of Wicked Weed beers. Atlanta's Porter Beer Bar organized a "Make Beer Craft Again" Takeover, clearing out bottles and kegs of Wicked Weed, as well as Lagunitas, who announced last week Heineken would go from 50 percent ownership in the brewery to 100 percent ownership. (Lagunitas has not fit the Brewers Association's definition of craft brewer since Heineken International acquired 50 percent of the brewery in September 2015. CraftBeer.com is published by the BA). In an Instagram post, The Porter Beer Bar said:
"It is with heavy hearts that we announce that we will no longer sell Wicked Weed or Lagunitas products at The Porter Beer Bar. Over the years, we have gained a tremendous amount of respect for these breweries and their employees. However, with the recent acquisition of Wicked Weed by AB In-Bev and Lagunitas by Heineken, we will no longer support these brands.
It has always been our philosophy to support the independent craft brewing community. Our core principle is to offer the world's best craft beer without supporting those who oppose the interests of independent breweries."
The Porter donated 20 percent of sales from the beers to the Georgia Brewers Guild.
Denver's Euclid Hall also donated its proceeds from its remaining keg of Wicked Weed to the Colorado Brewers Guild, according to WestWord. Owners of Denver's Freshcraft restaurant and beer bar also told the website it would no longer be purchasing Wicked Weed beers.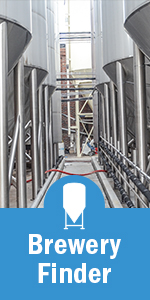 (MORE: Top 50 U.S. Craft Breweries by Volume)
"We made the decision not to financially support AB InBev several years ago, and this acquisition has not changed our position," said co-owner Jason Forgy. "We believe that where the money that we spend when purchasing beer goes is important. We have and will continue to focus on supporting independent craft brewers."
Specialty craft beer stores are also among the small businesses coming out in support of local and independent breweries. One of them is Brawley's Beverage in Charlotte, North Carolina. In the hours after the acquisition was announced, Brawley's announced on its Facebook Page that it would no longer sell Wicked Weed, following its longstanding policy of not selling AB-InBev owned beers. The post gave the specialty store an opportunity to further explain why it felt the move was important.
The craft beer bars and beer stores who are choosing not to sell AB InBev-owned breweries are rallying around the same ideals of independence that dozens of small brewers voiced in the hours and days after the Wicked Weed sale announcement.
"One of our core principles is that we do not sell beer from AB In-Bev or its affiliates. We've chosen this stance, not because of the quality of the beer, but because a portion of the money made off of selling it is used to oppose the interests of craft brewers," Jester King's co-founder Jeffrey Stuffings wrote in a post on the brewery's blog. "We choose not to support these large brewers because of their political stances, and in some cases, their economic practices as well."
CraftBeer.com is fully dedicated to small and independent U.S. breweries. We are published by the Brewers Association, the not-for-profit trade group dedicated to promoting and protecting America's small and independent craft brewers. Stories and opinions shared on CraftBeer.com do not imply endorsement by or positions taken by the Brewers Association or its members.