The Brewers Association is releasing its midyear analysis on the craft beer industry, and the organization's Chief Economist Bart Watson says the numbers are a "mixed bag."
The Brewers Association (BA), publishers of CraftBeer.com, releases annual year-end and mid-point reports on the U.S. craft beer segment. The reports measure breweries that fit the definition of craft: small (under 6 million barrels a year), traditional and independently-owned.
Let's take a look at the numbers.
(READ: What Is the Independent Craft Brewer Seal?)
Number of U.S. Breweries Continues to Climb
The BA reports there are now 5,562 operating breweries in the United States as of June 30, 2017. That's a growth of 906 breweries since the 2016 midyear report, and a new all-time high number of American breweries.
On top of those 5,562 existing breweries, another 2,700-plus are in planning.
Independent brewers also continue to create jobs in America, employing just shy of 129,000 full-time and part-time workers. Small brewers' contribution to the economy is something Watson lauds as "significant and invaluable."
(VISIT: Find a U.S. Craft Brewery)
Craft Beer Finds Stable Growth, Strong Tap Room Sales
The BA 2017 midyear report also looks at the craft beer segment in terms of growth. Watson says craft brewers increased production volume by 5 percent, a number he says shows stabilized growth "in a more mature market."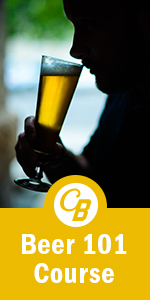 "The beer world is highly competitive and there is certainly a mixed bag in terms of performance," he explains. "Some breweries are continuing to grow whereas others are having to evolve their position and nurture new opportunities to ensure they keep pace."
He points to strong on-premise and tap room sales for allowing independent brewers to keep a steady pace. He also credits more beer-friendly legislation reform at the state level, which helps small brewers thrive.
The stable pace reflects what Watson noted in 2016's midyear report when he said the craft beer industry was "entering a period of maturation that happens in most industries as the base gets larger."
You can see more analysis from Watson at BrewersAssociation.org.
CraftBeer.com is fully dedicated to small and independent U.S. breweries. We are published by the Brewers Association, the not-for-profit trade group dedicated to promoting and protecting America's small and independent craft brewers. Stories and opinions shared on CraftBeer.com do not imply endorsement by or positions taken by the Brewers Association or its members.