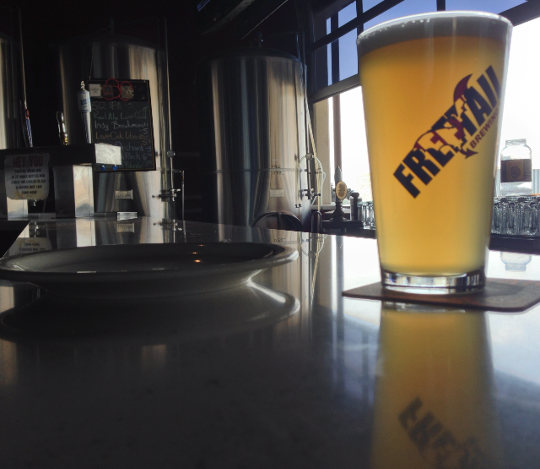 Freetail Brewing Discusses Second Location and Distribution
First off, if you don't read the blog Brewed and Never Battered, by Freetail Brewing Co's Scott Metzger, you're missing out. There are always entertaining and enlightening posts from the self-described, "economist by trade with more than [his] fair share of highly opinionated, often weird takes on all sorts of things."
In his June update, Metzger does a good job of not spilling the beans on Freetail Brewing Company's new facility, other than that they've begun work on a second location within the San Antonio metropolitan area, and hope to pursue distribution. Here's some of what he had to say:
Freetail's Second Location
"I'm happy to say we've identified a property we are really excited about and are engaged in negotiations with the building owner for a lease or purchase."
Choosing a Distribution Partner
"We've also begun the process of identifying equipment manufacturers and internally formulate our vision of what makes a good distributor, since we're going to need one to bring our beer to the market. On the point of distribution, I will say that our vision isn't to cast a super-wide geographic net from the outset."
Where you'll be able to find Freetail
"When Freetail beer does start becoming available for wholesale, you can anticipate the vast majority being available only in the San Antonio area at first."
"With all due respect to our friends from outside of Texas, our vision is to satisfy demand in Texas before a drop is available in other states. Texas is a big state, so it's quite possible that will never happen."
Read Scott's entire June Update at Brewed and Never Battered.
---