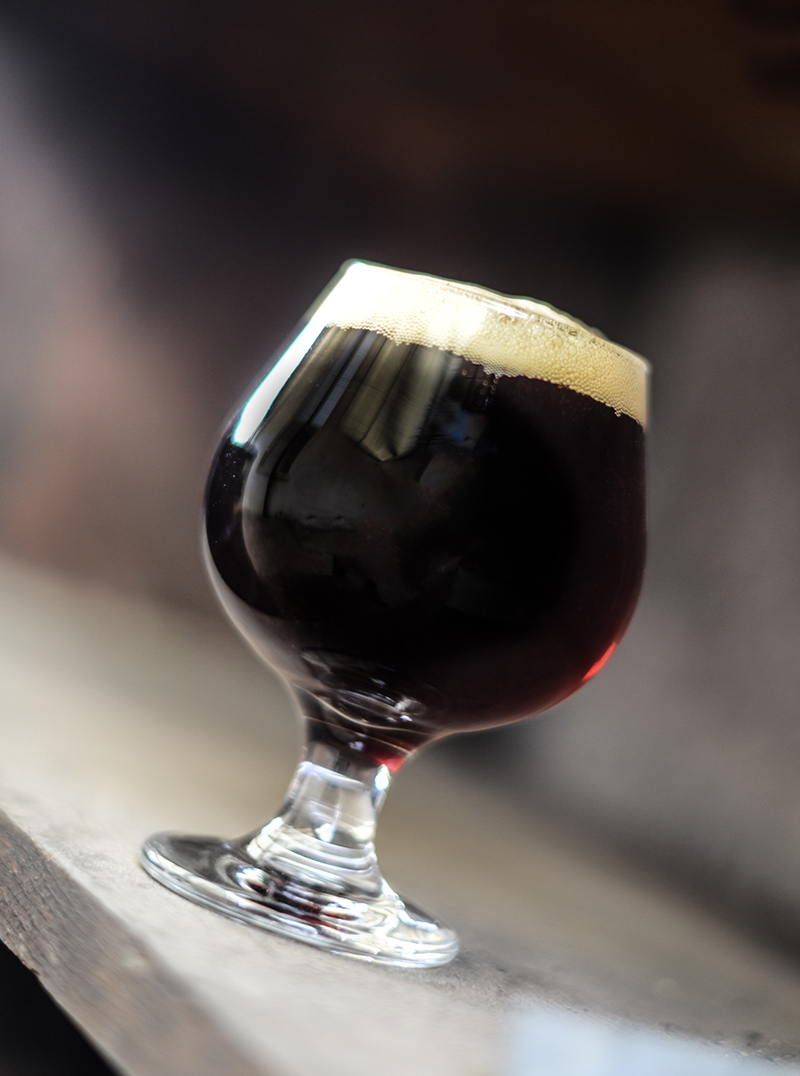 Happy Stout Month!
In 2013, craft beer consumers drank more seasonal beer by volume than any other style. Okay, maybe seasonals aren't a style, but you get the picture.
According to IRI Group Data and Brewers Association Analysis, while IPAs won dollar share in 2013 (IPAs captured 18.4 percent of craft dollar share versus 17.8 percent for seasonals), seasonals actually kept the top spot in volume (seasonals captured 18.2 percent volume share versus 16.9 percent for IPAs). So, by a volume metric, seasonals were number one in 2013.
Seasonal beers are tailored to your senses. They set the tone, and create a mood by pairing aroma, taste, mouth-feel and color with the season. That's why when you drink one, everything seems to fall into place. It's a personification of the time of year—the moment.
Maybe it's a certain annual craving that falls upon you with the first snow of the season, or a particular style of beer, which blossoms on beer store shelves with the coming of spring. Seasonal beers are a celebration of the here and now.
Breweries like Mountain Sun Pub & Brewery of Boulder, Colo., and Fort George Brewery of Astoria, Ore., take celebrating the season to the next level. While some believe that February is nothing but a cold, dark and gloomy time of year, these two breweries embrace the frigid conditions by warming up with Stout Month—a celebration of the diversity of the stout style. As a dedicated participant in Stout Month, I salute the notion that sometimes a single day isn't enough to truly honor something great.
This is the time of year when those historical porters gained some winter weight and became stouts. Of course, with the roasted malts and full body, they are a natural fit for the winter season. For Mountain Sun, this February will be their 21st annual Stout Month, which includes a rotating selection of over 29 guest stouts, and 28 house stouts.
Fort George Brewery, also celebrates Stout Month, proclaiming that the stout is "not just a strong porter." For their celebration, they've brewed eight stouts and are offering a weekly rotating selection of guest stouts. Craft beer drinkers are invited to embrace the darkness with Fort George this month by sampling different stouts and attending events like the Festival of Dark Arts with dark entertainment and dark beer.
What type of stout will you be drinking this season? Use the CraftBeer.com's Style Finder to explore different types of stouts. Because maybe you have an idea about what you'd like to drink, but would love to discover a new beer styles to try out this season.
Happy Stout Month! With all the delicious American craft stouts available this February, which would you like to get snowed in with?
CraftBeer.com is fully dedicated to small and independent U.S. breweries. We are published by the Brewers Association, the not-for-profit trade group dedicated to promoting and protecting America's small and independent craft brewers. Stories and opinions shared on CraftBeer.com do not imply endorsement by or positions taken by the Brewers Association or its members.