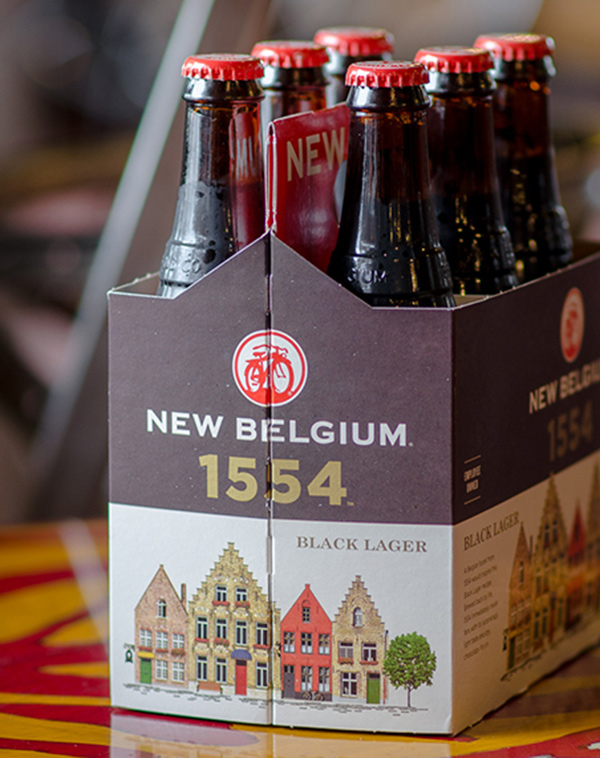 Lager or Not, Ale Like You a Lot: New Belgium's 1554
I spy with my little eye something that is different on New Belgium's 1554 label. While before, it was labeled, "Enlightened Black Ale," it now says, "Black Lager." Why, New Belgium, what does it all mean?
Did you change the recipe you've perfected from the year 1554? Do craft beer enthusiasts need to stock up on 1554 bottles as if preparing for the craft beer apocalypse?
Is 1554 an Enlightened Black Ale or a Black Lager?
Ales are beers fermented with top fermenting yeast, and typically ferment at warmer temperatures than lagers. Lagers typically ferment with bottom fermenting yeast at colder temperatures. You can check out CraftBeer.com's beer glossary for more on this.
But there's always that gray area. For instance, there are many hybrid beers like the German-style Kölsch and the altbier, that use traditional yeasts in non-traditional fermentation environments.
Okay, so is 1554 an ale or a lager? In a recent blog post, "Did You Notice the Change to 1554?" New Belgium enlightens us: "To be clear, both labelings are correct. (Kind of.) See, 1554 is brewed with a lager yeast, but at an ale temperature. It's a unique beer brewed using a unique process, and classifying it in either category leaves something to be desired." So 1554 is tall, dark and mysterious.
But why the label change? Because of Texas, of course. Wait—Texas?
"Until recently Texas had a law stating that any beer with an ABV over 5 percent must either be labeled an ale or a malt liquor. Since 1554 is kind of an ale—and because we wanted to sell 1554 in Texas—we labeled it an 'Enlightened Black Ale.'"
While laws may be changing in the craft beer world (yay!), our beloved 1554 will remain exactly the same, despite the label change. But it couldn't hurt to stock up on 1554 anyway—just for good measure.
---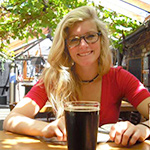 Tiffany Lutke is the current Craft Beer Program intern at the Brewers Association. She spent her days as a kid in the small craft brewery her father owned on the east coast, which led to her love for small and independent breweries. When she's not pouring beer at Upslope Brewing Company taproom in Boulder, she's sharing pints with old friends at her favorite beer bars like The Mayor of Old Town in Fort Collins, Colo.
CraftBeer.com is fully dedicated to small and independent U.S. breweries. We are published by the Brewers Association, the not-for-profit trade group dedicated to promoting and protecting America's small and independent craft brewers. Stories and opinions shared on CraftBeer.com do not imply endorsement by or positions taken by the Brewers Association or its members.