New Belgium Brewing announced today plans to sell to Lion Little World Beverages, the global beer division of Kirin Group. The terms of the deal were said to be an all cash transaction of 100% of the company. New Belgium was listed as the fourth largest independent craft brewer in the United States last year by the Brewers Association (publishers of CraftBeer.com). If approved, the sale would remove New Belgium's craft brewer status as defined by the BA.
News of the sale was confirmed in a letter on the brewery's website. Kim Jordan, Co-Founder of New Belgium, addressed the acquisition and offered some clues for why they would join with this particular global brewer, "we've needed to balance the cash demands of our ESOP and selling shareholders, with the operational need for more capacity (hence the brewery in Asheville) and the need to grow…"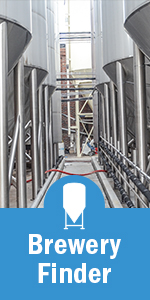 New Belgium had, pending these developments, been employee-owned and it was noted that the deal is dependent on employee approval. Jordan routinely cited the well-being of New Belgium employees as one of the reasons for the sale. "We will no longer be employee owned and it would be easy to see that as a drawback.  But here's another way to look at it," writes Jordan. "More than 300 employees are receiving over $100,000 of retirement money with some receiving significantly greater amounts."
Lion Little World Beverages is the global alcohol beverage division of Australasian brewer, Lion, which is part of Kirin. Notable alcohol brands for Lion Little World Beverages include Australia's once independent Little Creatures and New Zealand brand, Steinlager.
"Our owner, Kirin, has entrusted Lion with leading its global craft beer strategy and today's announcement is a real milestone for us." said Matt Tapper, Managing Director of Lion Little World Beverages in the joint release, "Over time, we see a great opportunity to work together with New Belgium Brewing to grow a wider portfolio of craft beverages in the U.S."
New Belgium was founded in 1991 and over that time became a nationally distributed brewery known for their flagship amber ale, Fat Tire. New Belgium opened their east coast location in Asheville, North Carolina in 2016 and opened a Denver, Colorado brewery recently in 2018.
CraftBeer.com is fully dedicated to small and independent U.S. breweries. We are published by the Brewers Association, the not-for-profit trade group dedicated to promoting and protecting America's small and independent craft brewers. Stories and opinions shared on CraftBeer.com do not imply endorsement by or positions taken by the Brewers Association or its members.