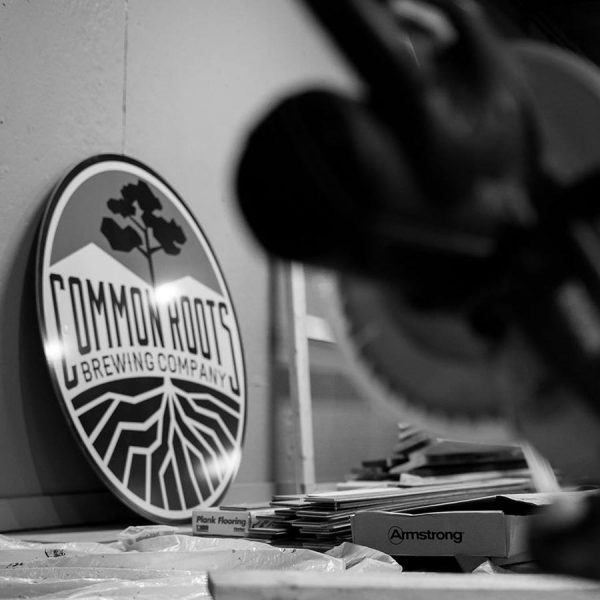 Upstate New York Brewery Burns, Community Responds
On the night of Monday, March 25, father and son brewing duo Bert and Christian watched their brewhouse burn in South Glens Falls, a town about 50 miles north of Albany, New York. No injuries were reported.
The fire broke out due to a malfunction of a vent pipe attached to one of the boilers in the brewhouse. Friends Big Alice Brewing of New York City were in town, but could only watch in solidarity, as the flames engulfed the front and roof.
The back warehouse which contained tanks, grain silos, as well as refrigerated storage, was in good shape. Fortunately, they were able to pull an 18-wheeler truck worth of cans and kegs, which were sent to a local storehouse in Saratoga.
After the embers began to cool, an outpouring of support followed. Very quickly, a group called "Friends of Common Roots" came together, comprised of employees and community members, setting up a GoFundMe crowdfunding page, and plans to host "Rally for the Roots" fundraising events.
"The words 'thank you' aren't enough," said Christian over the phone. "There needs to be another word in the English language that's a bigger 'thank you.'"
The GoFundMe campaign for the Common Roots Brewing Company Fire Recovery raised over $11,000 in the first 24 hours, and currently tops off at just over $40,000.
(VISIT: Find a U.S. Craft Brewery)
Common Roots Lost More Than a Building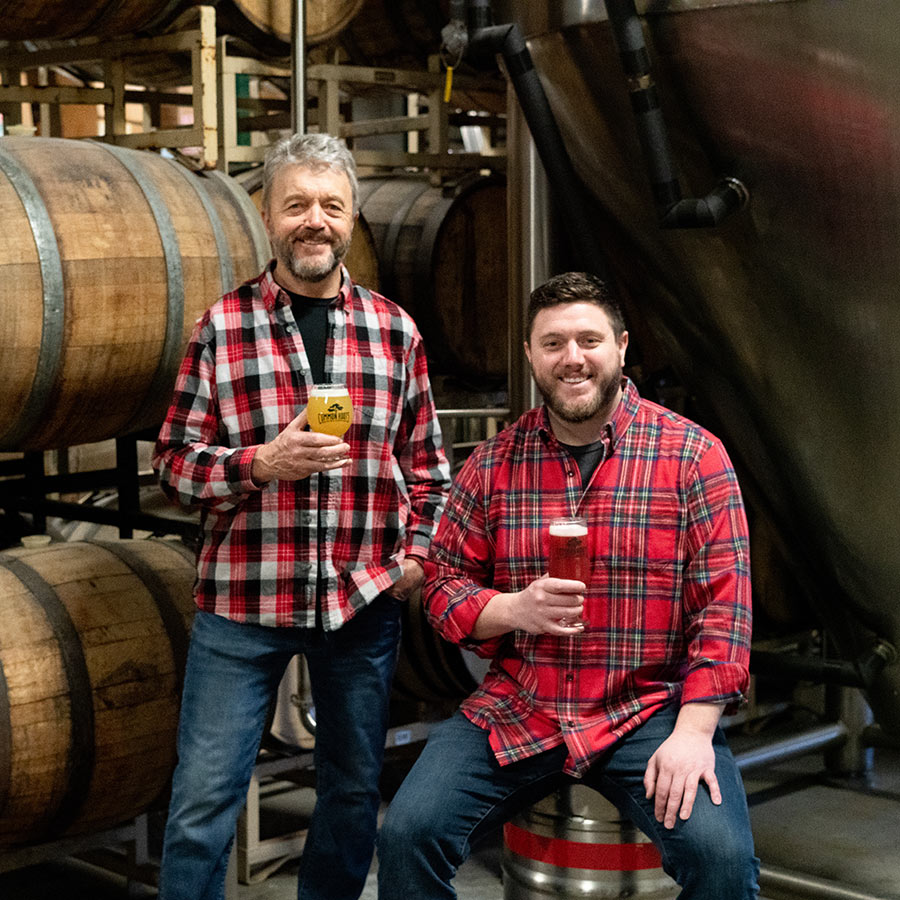 Outside the immediate communities of South Glens Falls, there has been outreach from larger organizations in the craft brewing community. Grain was donated from Country Malt Group, and yeast from Wyeast Labs. Common Roots is also working to do some production brewing with three regional breweries: Frog Alley from nearby Schenectady, Torch and Crown in New York City, and Two Roads in Stratford, Connecticut.
What burned that night, also, was the delicate nostalgia behind a family business: a building made by a father and son. But there was no time to feel devastated. Right away they committed to supporting their 20-person staff during the foreseeable 9 months of reconstruction.
It became apparent, also, that they needed to open a temporary space to begin to give back, construction of which is underway just down the street at 30 Saratoga Avenue. Moving forward, they will continue with the plans to move their wild beer program south to Troy and hope to reopen in early 2020.
Breweries Unite to Support Common Roots Brewery after Fire
A week after the fire, friends Big Alice Brewing of New York City reached out to brew Kindred Roots, a pale ale brewed with all New York State hops donated by Chimney Bluffs Hoppery, with all proceeds to benefit the Common Roots staff. It was brewed on a three-barrel pilot system originally intended for small-batch experiments.
Tomorrow, Saturday, May 4, Singlecut North will host "Rising from the Ashes," a benefit festival in Clifton Park. Over 25 New York State breweries will be participating, all proceeds going to the Common Roots Brewing Company Employee Fund. Bert and Christian will be there, pouring beer alongside all their friends. The event is sold out.
"'Humbling' is the word we've been using a lot," Christian added. "The aftermath is so much bigger than the event that actually happened. They're all incredibly busy breweries that are going through their own growing pains. It's a big deal to drop everything. We're incredibly grateful for that."
This kind of generosity and support has long characterized the craft beer community nationwide.
Last November, when the Camp Fire raged for 17 days in Butte County, California, Sierra Nevada Brewing rallied over 1,500 breweries to brew Resilience IPA, of which 100 percent of the profits went to victims of the Camp Fire.
(READ: How a Craft Brewery Caught Marvel's Attention)
A Purpose-Built Expansion
The irony, however, is that days before the fire, they had broken ground on a new 2,000-square-foot taproom and brewery space.
"It's not how I wanted to expand," Christian said.
"That's what a brewery is, actually … It's not just the tanks, the canning line, the everything else. It's the people." Christian Weber, Common Roots Brewing
They are working with Phinney Design Group, of Saratoga Springs, New York, who espouses sustainable design and green building practices. Things will be purpose-built, as opposed to the more organic flow of an old Vermont farmhouse. They hope to put shovels to the ground in June to begin again.
For Christian, who spent time as the executive director of the Lake Placid Land Conservancy, this could be an opportunity to consciously implement the ethos of community stewardship he and his father had in mind when they first planned the brewery. This focus on reducing brewery waste would add to their already rich practice of enriching the locals' lifestyle in the area, as they host regular bike rides, yoga classes, and river cleanups.
"Now it will be something we never dreamed of," he shared.
Beer is more than just a consumable liquid. Brewers play a role in the social fabric of our lives, as we consume their beer with our friends and family. It is no small coincidence that the flood of support and donations flew to Common Roots, when their message from the beginning, as evidenced by their name, was to connect.
"That's what a brewery is, actually. It's not just the tanks, the canning line, the everything else. It's the people."
CraftBeer.com is fully dedicated to small and independent U.S. breweries. We are published by the Brewers Association, the not-for-profit trade group dedicated to promoting and protecting America's small and independent craft brewers. Stories and opinions shared on CraftBeer.com do not imply endorsement by or positions taken by the Brewers Association or its members.