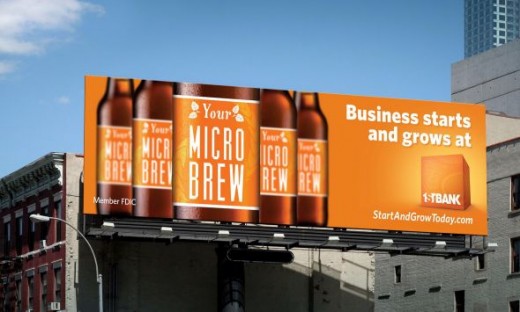 Schlafly Beer Featured in National Seimens' Ad
We all know craft beer is pretty popular these days, and in 2013 craft brewers saw an 18 percent rise in volume, representing a total of 15.6 million barrels, and a 20 percent increase in retail dollar value—see the recent growth numbers release from the Brewers Association.
But aside from data and percentages, another clear indicator is the amount of craft beer that is popping up in mainstream TV shows, movies and commercials.
I've noticed a growing number of TV advertisements with craft brewers as the focus, as they offer a slice of authenticity to an industry that is, well, commercialized.
While some are fictional, such as the telecommunication commercial about a growing small beer business, others seem to focus on local banks helping small craft brewers get their start.
Few though, have provided as much national exposure as the Siemens commercial about The St. Louis Brewery (Schlafly Beer).
Schlafly recently outlined the process to build the tv and print ad in a blog post, "Siemens Launches National Television Ad Featuring The Saint Louis Brewery And Its Employees."
"This project began last summer when representatives of Siemens asked us if they could visit our two breweries in St. Louis and shoot video," said Schlafly's Dan Kopman. "In June the film crews invaded. Many employees were involved. Some were directly involved in video and photography. Others worked around the chaos to make sure that beer production continued on schedule and the restaurants operated normally. It was a great team effort."
The commercial highlights Siemens' partnership with Schlafly, and the technology that they've provided which has allowed Schlafly to expand and focus on quality.
"The ad underscores Schlafly's investment in the local community," writes Kopman, "as well as Siemens' commitment to the American economy."
While most craft brewers are too small to have regular commercials—and none have the leverage or moolah for a Super Bowl ad spot—it's nice to see that other businesses recognize the power that craft brewers have as spokes models to the community.
CraftBeer.com is fully dedicated to small and independent U.S. breweries. We are published by the Brewers Association, the not-for-profit trade group dedicated to promoting and protecting America's small and independent craft brewers. Stories and opinions shared on CraftBeer.com do not imply endorsement by or positions taken by the Brewers Association or its members.