The volume growth of independent craft brewers' beer remains positive in the first half of this year. This according to the Brewers Association (BA), the not-for-profit trade group representing United States craft brewers and parent organization of CraftBeer.com. In the first half of 2018, independent craft brewer brewed five percent more craft beer in the first half of this year compared to the previous period in 2017.
In addition to sustaining volume growth pace, the Brewers Association also reports that 6,655 breweries are now operating in the country with as many as 3,000 breweries in some degree of planning. Bart Watson, chief economist, for the BA tempers this news with caution for existing breweries and those looking to come online soon.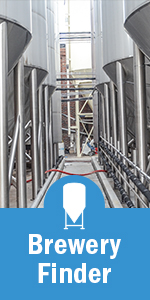 (MORE: 50 Fastest Growing U.S. Craft Brewers)
"The data demonstrate that 2018 is on pace to have the highest number of brewery openings and closings to date. However, even as breweries close, openings continue to far outpace the number that shutter," says Watson. "New players looking to enter the space should be aware of the constructs of the current landscape, work to differentiate themselves and will need to make quality beer to succeed."
Read the Brewers Association's full release, here.
(Seek the Seal: Post Your Photos to Instagram)
A mature, highly-competitive market is not the only challenges to small brewers. Independent craft brewers face a variety of threats as small business owners. Independent craft brewers struggle with access to ingredients and equipment, due to their scale, and despite demand by beer lovers, many have difficulties reaching customers for any number of reasons out of their control. One tool that has helped independent brewers differentiate themselves is the BA's Independent Craft Brewer Seal.  Symbolicly representing how small, craft brewers have turned the beer world on its head, the Independent Craft Brewer Seal is an upside-down beer bottle which is meant to help consumers identify authentic and independent craft brewers. Look for the seal where ever beer is sold.
CraftBeer.com is fully dedicated to small and independent U.S. breweries. We are published by the Brewers Association, the not-for-profit trade group dedicated to promoting and protecting America's small and independent craft brewers. Stories and opinions shared on CraftBeer.com do not imply endorsement by or positions taken by the Brewers Association or its members.