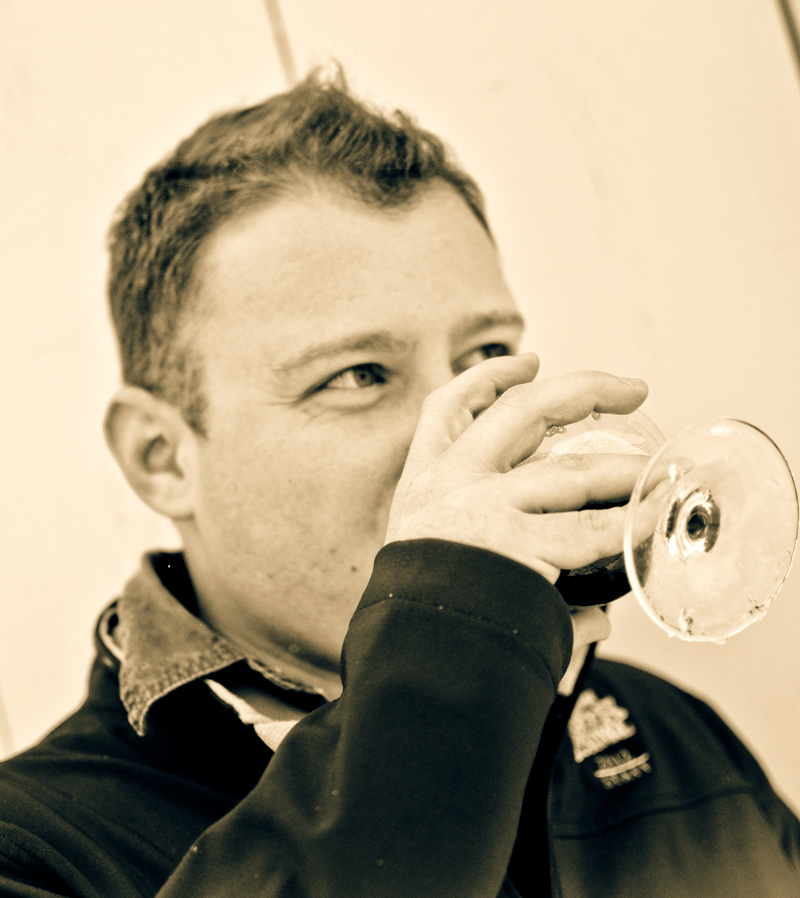 The Good, the Bad and the Ugly of Naming America's Best Beers
Quick! Off the top of your head, list the 20 best commercially available beers in the United States of America. Not so easy, huh? That's the task that members of the American Homebrewers Association (AHA) are charged with every year for Zymurgy magazine's Best Beers in America survey.
If anyone can recognize the best beers in America it would certainly be those talented homebrewers who know the difficulty of making consistently amazing beer. Even as a homebrewer and craft beer enthusiast myself, I'll tell you it's not easy to make a list of the "best." Not due to a lack of contenders—no way. It's quite the opposite. The problem is that the U.S. is the best place in the world for craft beer, hands down. Nowhere else is there such variety and quality that beer lovers need only stroll to their local bar or bottle shop to find world-class beer.
There are countless competing lists of "best beers" from other magazines and websites, including RateBeer.com and BeerAdvocate. These lists all vary drastically and are insanely popular, even the Huffington Post's Joe Satran shared his analysis of the 2013 Zymurgy list in "The 50 Best Craft Beers In America In 2013, According To Zymurgy Magazine."
Other best lists seem to be just drafted up by the writers themselves, but with 40,000 AHA members, the Zymurgy list represents a healthy and broad cross-section of passionate beer lovers. As Satran points out, Rate Beer and Beer Advocates' lists seem to lean to the more uber-geeky beers that are hard to find for most people, but the Zymurgy list yields beers with greater availability.
Still, I'm not sure if asked to name even the three best beers in the country that I could. It is subjective, not to mention likely geographically skewed, as you're more likely to list examples that are easy to find in your area. Yet it's inevitable and entertaining for enthusiasts (each with their own set of biases) to argue over who was left out.
For me, being a proud AHA member, I of course submitted a list to Zymurgy. What's funny is that only six of my choices made it into the Best Beers in America list of 50. When I realized this, I decided to look at a few reasons why these lists are so hard to put together—and so much fun to argue about!
What Makes a "Best" List So Difficult?
Evolving individual taste: I guarantee my list would be different today than it was a week ago.
Seasonality: The tastes and flavors of the moment play a key role in picking our favorites.
Regionality: Craft brewers by definition are small, which doesn't allow for national distribution in a lot of cases.
Locality: Each individual is likely to have many more favorites from breweries in their area that they enjoy on a regular basis.
Subjectivity: "Yeah, well, you know, that's just, like, your opinion, man." – The Dude, The Big Lebowski
Abundance of choice: There are far too many excellent American craft beers to make an end-all be-all list.
Andy's Submission to Zymurgy's Best Beers in America Survey
I humbly present to you the list I submitted to Zymurgy (minus the six that made it into the top 50). My list is totally subjective and not an endorsement of any kind. Can you guess where I'm from?
Allagash Brewing Co. | Curieux | Portland, ME
Anchorage Brewing Co. | Love Buzz | Anchorage, AK
Avery Brewing Co. | Tweak | Boulder, CO
Crooked Stave Artisan Beer Project | Batch 1 | Denver, CO
Crooked Stave Artisan Beer Project | Brett D'or | Denver, CO
Elevation Beer Co. | Apis 4 | Poncha Springs, CO
Epic Brewing Co. | Big Bad Baptist | Salt Lake City, UT
Great Divide Brewing Co. | Hibernation | Denver, CO
Kern River Brewing Co. | Just Outstanding IPA | Kernville, CA
Ska Brewing Co. | Modus Hoperandi | Durango, CO
Smuttynose Brewing Co. | Durty | Portsmouth, NH
Swamp Head Brewing Co. | Saison du Swamp | Gainesville, FL
Telluride Brewing Co. | Facedown Brown | Telluride, CO
Upslope Brewing Co. | Upslope Brown | Boulder, CO
What would you list as the three Best Beers in America? Comment below.
---
CraftBeer.com is fully dedicated to small and independent U.S. breweries. We are published by the Brewers Association, the not-for-profit trade group dedicated to promoting and protecting America's small and independent craft brewers. Stories and opinions shared on CraftBeer.com do not imply endorsement by or positions taken by the Brewers Association or its members.