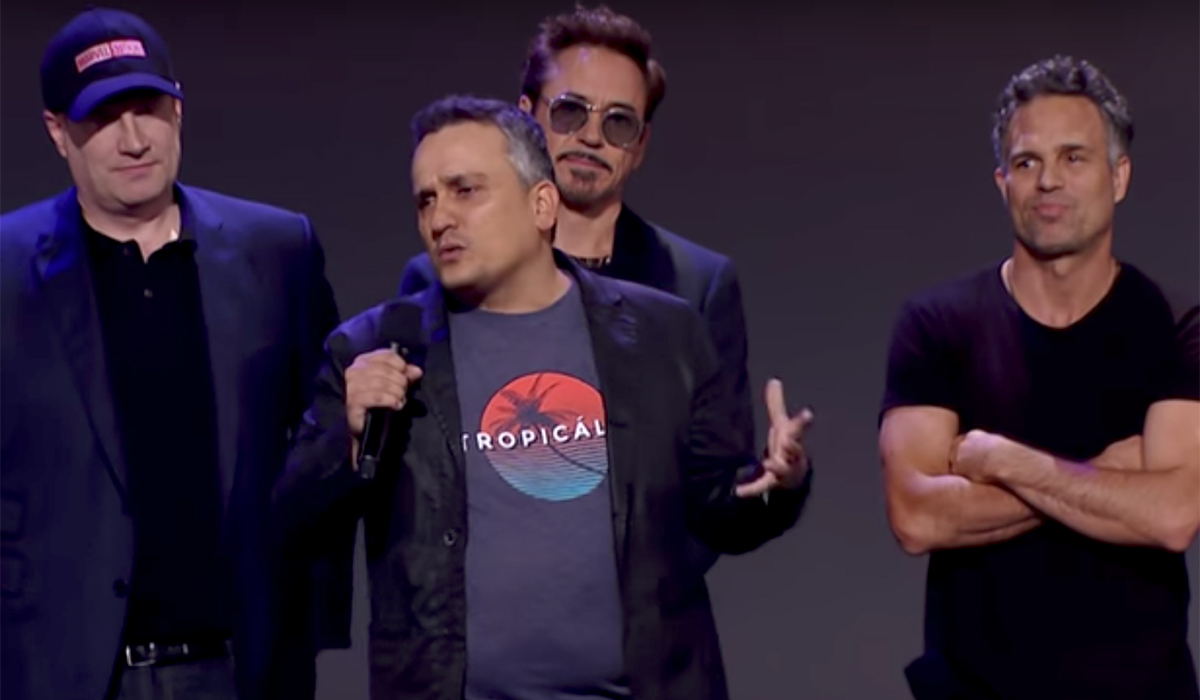 The Story Behind an IPA's Cameo with the Avengers
I'm geeking out over here. An IPA from a U.S. craft brewery just made a cameo on stage with the Avengers.
It happened at this weekend's Avengers panel during Disney's D23 Expo fan fest in Anaheim, California. The panel focused on "Avengers: Infinity War" which is set to hit theaters in spring 2018.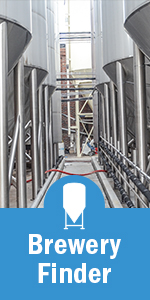 The D23 panel was fit for an MCU (Marvel Cinematic Universe) geek. In video from the event, Marvel movie chief Kevin Feige introduces about 15 characters from across the universe (and that's only a handful of the reported 67 characters that'll be in the movie).
After the superhero roll call, Robert Downey, Jr. brings Joe Russo on stage; Joe is half of the Russo Brothers Infinity War directing duo. The Russo Brothers also directed "Captain America 3: Civil War."
(READ: 9 Weird Brewery Names and the Stories Behind Them)
Russo shakes hands with the cast and turns to chat with the crowd — and that's when eagle-eyed beer lovers first notice it. Right there beside Iron Man and Hulk, Russo is donning a t-shirt for Tropicalia, an IPA from Georgia's Creature Comforts Brewing Co.. You can easily see the Tropicalia logo under his open sport coat.
In a short Marvel video on Instagram (bottom of page), you definitely get a good look at Russo's Tropicalia shirt.
How Did Tropicalia Get on Stage?
As a beer geek and an MCU geek, this is kind of the ultimate easter egg. I had so many questions! Sure, maybe he just digs black t-shirts with cool logos, but it's not a leap to think Russo could be a Tropicalia fan. Marvel spends a lot of time filming its blockbusters at Pinewood Atlanta Studios, which is about 30 miles southwest of downtown. Creature Comforts is in Athens, Georgia, about 70 miles east of Atlanta, but the brewery definitely distributes into the Atlanta metro.
I reached out to the Creature team, and it turns out, the Russo brothers are both indeed fans of Tropicalia IPA. The brewery happily hooked them up with some swag — but they were just as surprised as we were when Joe walked on stage wearing the shirt.
(READ: 7 Breweries Worth a Detour)
This isn't the first time craft beer has made a superhero cameo. In January 2016, Marvel's Star Lord, Chris Pratt, posted a photo on Instagram of him packaging deer meat (Pratt is an avid hunter in real life). A Long Day Lager from Marietta, Georgia's Red Hare Brewing is sitting on the counter in front of him. At the time, he was in Atlanta working on "Guardians of the Galaxy 2" and "Passengers" with Jennifer Lawrence.
Okay. I'll stop geeking out about Tropicalia and the Avengers now (lies, I'll actually be on the MCU subreddit after I publish this). But how cool is that?! Maybe a little IPA is everyone's favorite superhero.
CraftBeer.com is fully dedicated to small and independent U.S. breweries. We are published by the Brewers Association, the not-for-profit trade group dedicated to promoting and protecting America's small and independent craft brewers. Stories and opinions shared on CraftBeer.com do not imply endorsement by or positions taken by the Brewers Association or its members.