Beer travel is not for the faint of heart. It's often a strategic undertaking as you taste from brewery to brewery, mapping the most efficient route and plotting carefully selected taprooms along the way.
When you're in a great beer town like Hood River, Oregon, or Austin, Texas, it's easy to stay central and hit the iconic places.
But sometimes it pays off big time to travel off the beaten path.
If you're seeking more off-the-radar experiences, you can bet any major beer town is surrounded by craft breweries outside the city center that are well worth a detour.
These breweries are located on the outskirts. Chances are, these become the stand-outs you remember most. Here are a few breweries you'll want to visit.
(PLAN A TRIP: Beercation Destination Guides)
Garrison City Beerworks | Dover, New Hampshire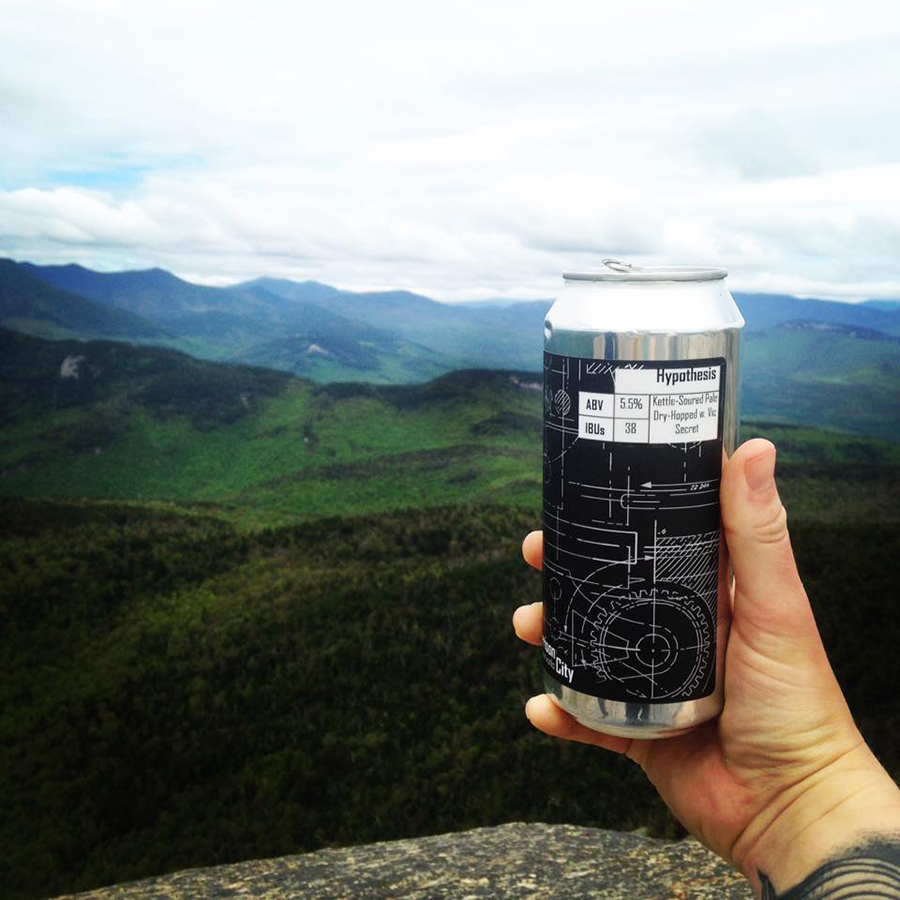 Want more hops? Twenty minutes Northwest of Portsmouth, New Hampshire, is Garrison City Beerworks. It's a brewery that's focused on juicy, unfiltered New England-syle IPA, and worthy of a detour. Don't miss the String Theory Pale or the Equilateral IPA, both of which are available in cans to pack along the rest of your journey.
"There are so many great beer meccas in the New England area, and even though we usually think of them as Boston and Portland, Portsmouth now has to be counted in that same vein," says Garrison City Beerworks Co-Owner and COO Andy Gray.
He sees "quite a few" beer travelers, and notes the number increases every month. "I am seeing them come from all over Massachusetts, especially the North Shore and the Somerville/Cambridge area. We get a number up from Connecticut. More and more I'm seeing craft beer folks come down from the hub of Portland or its surrounding areas to check us out."
Brew Gentlemen | Braddock, Pennsylvania
"You can tell who they are," says Matt Katase. He's the Co-Founder and CEO at Brew Gentlemen in Braddock, about 15 miles east of Pittsburgh, Pennsylvania — and "they" are the visitors who travel to the brewery.
"They come with a collection of mismatched growlers from other popular breweries," he jokes.
They're usually in line for fills of the brewery's sought-after flagship named after their town, General Braddock's IPA, which in recent years has become a textbook example of New England-Style IPA.
Brew Gentlemen Head Brewer Zach Gordon is constantly tweaking the General Braddock recipe for improvements, which yields an array of tasting room exclusive one-offs that guests can't find elsewhere.
Brew Gentlemen sees a lot of visitors from Pittsburgh, Philadelphia, and the occasional die-hards from Ohio and New York.
"Especially during the holidays, bottle releases and summertime," says Katase.
(LEARN: Beer 101 Course)
Fonta Flora Brewery | Morganton, North Carolina
Forty miles east of Asheville, Fonta Flora Brewery is making coveted, agriculture-inspired beers on sleepy North Green Street in downtown Morganton. While it's close to Asheville, Fonta Flora owner Todd Steven Boera says most of the traffic comes from Charlotte and Durham, instead.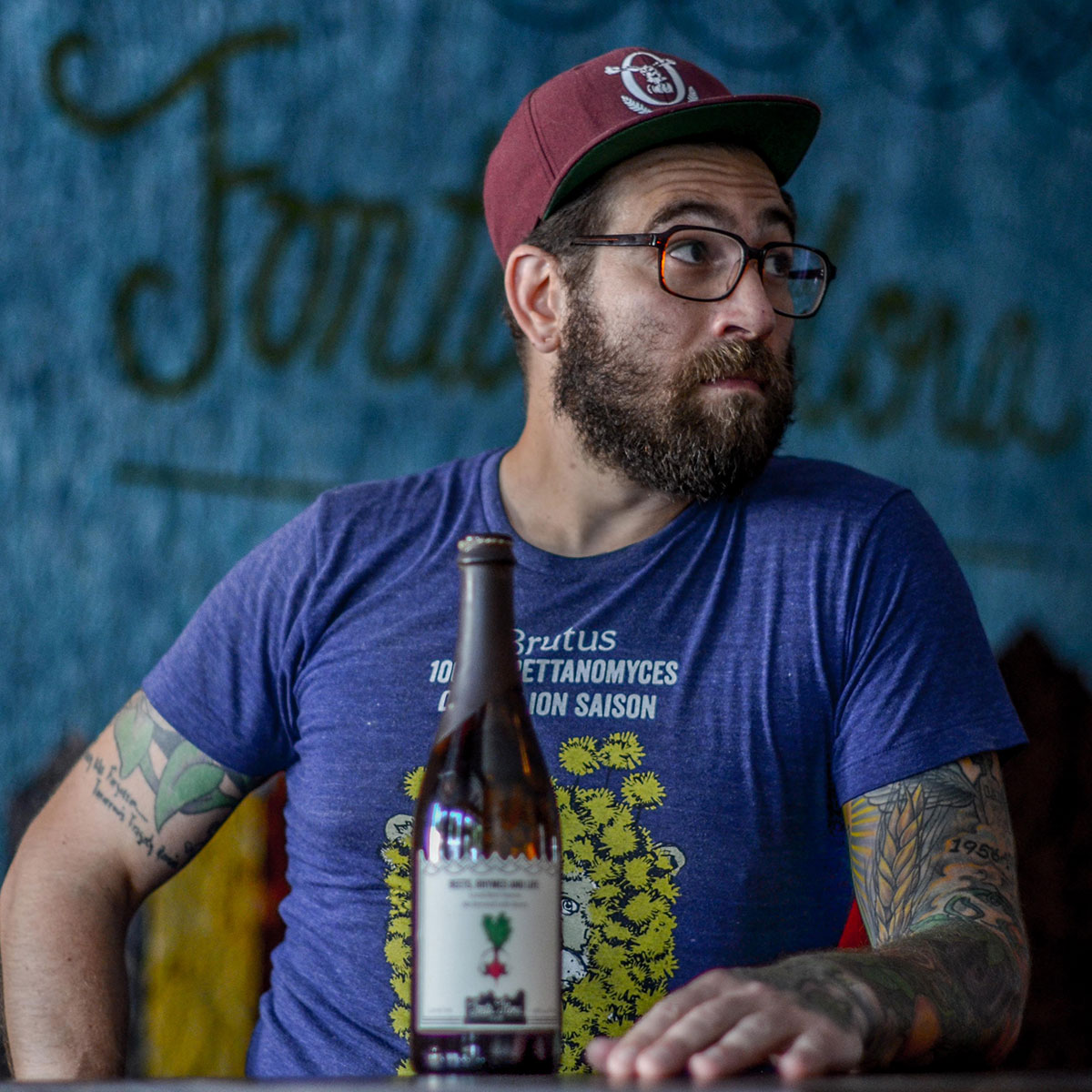 "Often folks are looking for a bit of a reprieve from the big city, so people from Charlotte and the surrounding area come to the foothills. They have an incredible nature experience in the Linville Gorge and then visit us on the way home," he tells us.
Beyond the state of North Carolina, Boera says that Fonta Flora has a lot of visitors from the Southeast — especially on bottle release days — and the occasional international guest, too.
"Honestly the coolest part about out-of-town visitors is a lot of those folks are brewers," he says. "They come to talk shop."
Jester King Brewery | Austin, Texas
While Jester King Brewery is technically in Austin proper, you'll feel far removed from a city once you arrive. The 20-minute drive west to the brewery puts you in the Texas Hill Country, where you can enjoy your beers while watching animals roam the brewery's farm.
This picturesque farmhouse brewery is everything it's cracked up to be and more. The beers and wood-fired pizzas are served open-seating, picnic-style across this estate, where on a daily basis guests come from across the country to taste the likes of Noble King, Bonnie the Rare, and Methode Gueuze.
Much like Fonta Flora, some of those guests are brewers themselves who come to work on collaborations — most recently Wolves & People Brewery out of Newburg, Oregon, came to brew a Biere de Garde.
(MORE: 6 Churches Turned Craft Breweries)
Comrade Brewing Company | Denver
Denver beercationers are flocking to Comrade, a brewery southeast of town that's often noted as crafting some of Colorado's best IPAs. They come en masse for Superpower IPA, says owner David Lin.
"That's always the first beer visitors order," he says. "Regulars too. Only when they've had their Superpower can they move on to our other styles."
One of the others styles is Yellow Fever, Comrade's gold medal winning beer in the Chili Beer category at the 2016 World Beer Cup.
Comrade's location outside of downtown Denver is also advantageous for travelers with four-legged friends. Despite the city's crackdown on dogs at breweries, your best friend can still join you at this one.
(READ: 7 Offbeat Places to Drink Craft Beer)
Everybody's Brewing | White Salmon, Washington State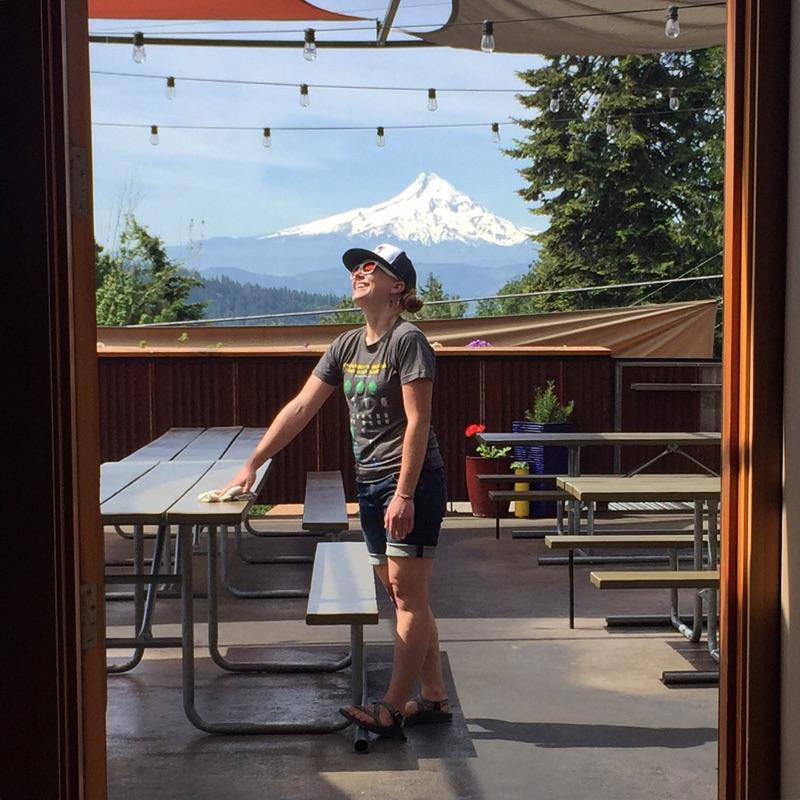 The brewery that might earn the title of the fringe brewery in the United States is Everybody's Brewing. It was the area's best-kept secret when it opened in 2008, and now it's known for having the best view of Mt. Hood in town.
Only thing is this brewery's not in town– it's across the Columbia River Gorge (also the Oregon-Washington border) in White Salmon, Washington. The brewery is a five-minute drive and $2 bridge toll away from Hood River.
"I would say that most of the beer travelers that we get are coming in from about a 250-mile radius to visit the Hood River for breweries or adventure," says Everybody's Brewing Owner Doug Ellenburger. "It's quite the mix on how people hear of us. They may have had our beer on tap or in the cans anywhere in the Northwest. A lot of local breweries, restaurants, hotels, and just locals recommend us for the views, service, great food and beer."
It's true — beyond the breathtaking view, Everybody's is serving up some of the Northwest's most inspired food menu items (think homestyle porter meatloaf, peanut butter burgers, and an entire menu section dedicated to burritos). You'll also find some of the more aromatically hop-forward, lighter grain bill-IPAs in the region. Everybody's also crafts the patio-worthy Local Lager, offers a variety of other ale styles on tap, and is dabbling in sour beer production to boot.
Solemn Oath Brewery | Naperville, Illinois
Chicago beer tourists shouldn't miss Solemn Oath Brewery 35 miles west of the city in Naperville.
This brewery and tasting room is tucked away in a modest industrial space that might confuse your map app ever so slightly. Keep looking because delicious beer awaits.
It's tough to choose from the long list of Belgian-inspired and barrel-aged beers, especially because Solemn Oath has a three serving limit (a full pint or flight is considered one beer), but you can also take bottles to go. Also of note: this brewery does not accept cash or tips, but if you're so inclined so can buy a beer for your bartender.
Save
CraftBeer.com is fully dedicated to small and independent U.S. breweries. We are published by the Brewers Association, the not-for-profit trade group dedicated to promoting and protecting America's small and independent craft brewers. Stories and opinions shared on CraftBeer.com do not imply endorsement by or positions taken by the Brewers Association or its members.