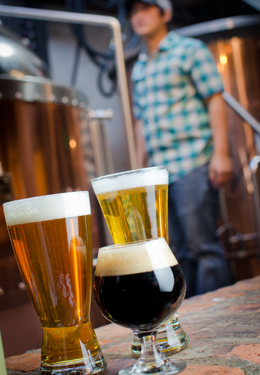 U.S. Brewery Count Surpasses 4,000
The Brewers Association (publishers of CraftBeer.com) recently announced that there are now more than 4,000 active breweries in the association's database. America is once again approaching the historical high count of 4,131 breweries in 1873.
Brewers Association Chief Economist Bart Watson shares a bit about the current brewery count and the pace of brewery openings in his recent blog post on BrewersAssociation.org:
"Given the strong pace of openings (approximately two openings/day with a net increase of 1.9/day factoring in closings), it is likely that later in 2015, or early in 2016, there will be more active breweries in the United States than at any point in our nation's history."
One of the first questions that immediately comes to mind when hearing the number 4,000 breweries is: can America support the rate of growth of the brewing industry? While emphasizing differentiation and quality as key factors to success, Watson continues to state that there is room for new breweries–and of course has numbers to support outlook:
"There are now breweries in more than 2,000 unique cities across all 50 states. At the same time, there are also nearly 1,000 cities with a population of more than 10,000 that don't have a local brewery yet, and numerous neighborhoods in larger cities without a local brewpub or taproom."
Read more from Dr. Bart in "U.S. Passes 4,000 Breweries."
CraftBeer.com is fully dedicated to small and independent U.S. breweries. We are published by the Brewers Association, the not-for-profit trade group dedicated to promoting and protecting America's small and independent craft brewers. Stories and opinions shared on CraftBeer.com do not imply endorsement by or positions taken by the Brewers Association or its members.