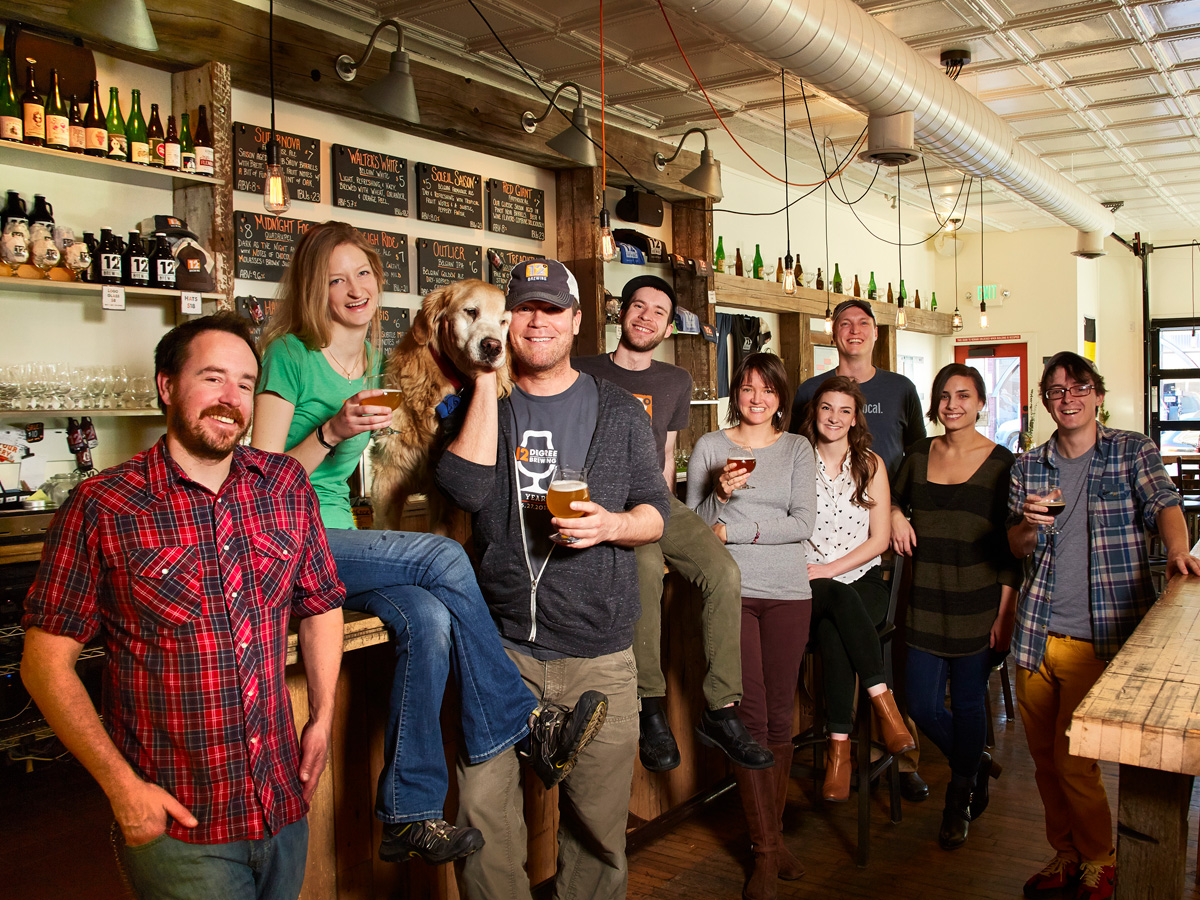 12Degree Brewing Brings Taste of Belgium to Louisville, Colorado
On a backpacking trip in the 90s, Jon Howland had his first taste of a Belgian beer (a Duvel to be exact) in a little hostel in Brugge, Belgium. He had never had anything like it and loved it instantly. That impactful beer moment would ultimately lead to him opening 12Degree in Louisville, Colorado, in 2013.
12Degree is an award-winning brewery located on the quaint Main Street in Louisville, and they produce Belgian-inspired ales. Howland, who started out as a homebrewer, isn't just a fan of this style for drinking, but for brewing, too. He loves the blend of artistry and science.
"We brew a lot of beers that are quite dry, go down easy, but at the same time have a ton of flavor and complexity." Jon Howland
"It allows for a great deal of creativity, and there is a particular focus on yeast," he says. "We're always trying to coax interesting and unusual flavors from some really eccentric yeast strains to create new combinations. I find that endlessly interesting and satisfying, especially when you end up with something you haven't quite tasted before."
That creativity is evident in beer including Soleil Saison, the 2016 World Beer Cup bronze medal winner that has complex tropical notes with a dry finish. They also received a gold medal award that same year for Treachery, a Belgian style pale strong, as well as small brewpub champion brewery and brewmaster.
He says there's a huge spectrum of Belgian styles, but one quality they may have in common is a combination of drinkability and complexity. "We brew a lot of beers that are quite dry, go down easy, but at the same time have a ton of flavor and complexity."
(MORE: How to Host a Bottle Share)
Beer as an Experience
It wasn't just the Belgian beer that inspired Howland, but the entire Belgian beer-drinking experience, which he describes as a nirvana for beer lovers.
He notes how beer is the preferred drink over wine for meals and almost every town has its own small brewery. Howland describes these breweries as informal and a destination for a community-gathering spot.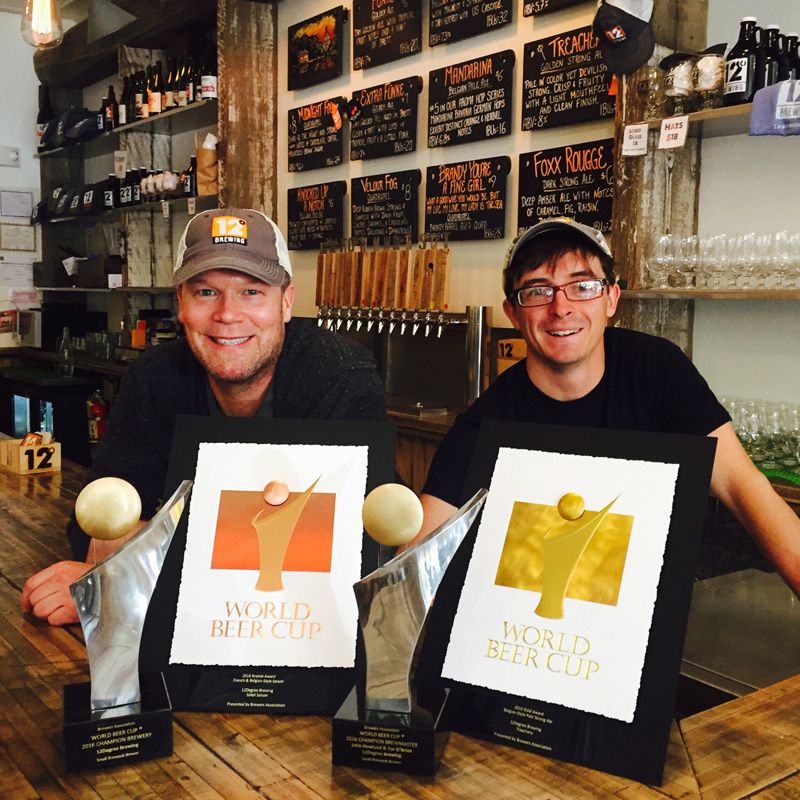 "Entire families will hang out at the local brewery for an afternoon. It's very relaxed and civilized."
The 12Degree taproom is modeled after places he visited in Belgium, with community-style seating, a long bar, and the television not being the focal point, all to encourage conversation and engagement with each other. That is in fact why he chose the town of Louisville to set up shop, since he thought it would be a good spot for a neighborhood brewery.
The staff also adds a lot to that community feel. Bartenders, a few of them homebrewers themselves, are extremely knowledgeable about beer and ready to help patrons navigate the tap list based on their preferences.
"Having such an awesome group of beer lovers on staff also provides us with a killer built-in tasting panel," he says.
(MORE: U.S. Brewpub Wins Monumental Award)
A Focus on Food
Belgian frites, something Howland had firsthand experience with in Belgium, were a must for their food menu, of course. Potatoes are cut by hand every day and twice fried — first at a low temperature, and after a rest, a high temperature, and served with three dipping sauces.
As for the rest of the menu, the goal is not only delicious, but also something to pair well with their beers. For example, this past summer they had a variety of saisons on tap, so they created a pizza with fresh tomatoes, asparagus, lemon zest and garlic to accompany them. Beer-battered tempura seasonal vegetables and house-made warm pretzels served with whole grain mustard are hearty menu starters. They serve a variety of pizzas that can be made gluten free or vegan by omitting the cheese.
They also pair their beer with well-made chocolates, what Howland says is an underappreciated combination that is pretty amazing. Their Midnight Fog, a dark quadruple with notes of molasses, brown sugar, chocolate and coffee, is paired with a dark chocolate ganache blended with a port reduction encased in a dark chocolate shell.
CraftBeer.com is fully dedicated to small and independent U.S. breweries. We are published by the Brewers Association, the not-for-profit trade group dedicated to promoting and protecting America's small and independent craft brewers. Stories and opinions shared on CraftBeer.com do not imply endorsement by or positions taken by the Brewers Association or its members.